Last week I blinked and summer was over. I sent my little rugrats back to school and while it was a crazy week of sending school supplies, getting back into a routine and then having my kids forget if they were supposed to go to daycare or ride the bus home one day we made it through. One job I could never do is be a teacher. I don't have the patience. Some days I'm not sure I have the patience for my own children.
Sadly my kids are with their teachers more than they are with me most weekdays. I hate that I have to say that but it is the truth for most working parents. Since they are giving my kids their time and teaching them things I can't I feel forever grateful to all of their teachers. I know they all work hard and have their plates full so I like to send in small tokens of my appreciation throughout the year. This year I sent my yearly teacher survey printable on the first day and got two of the four surveys back right away. The following day I had my teacher jars filled with their favorite candies and sent in to get them through the first week back to school too.
Teacher Gift Jar Supplies-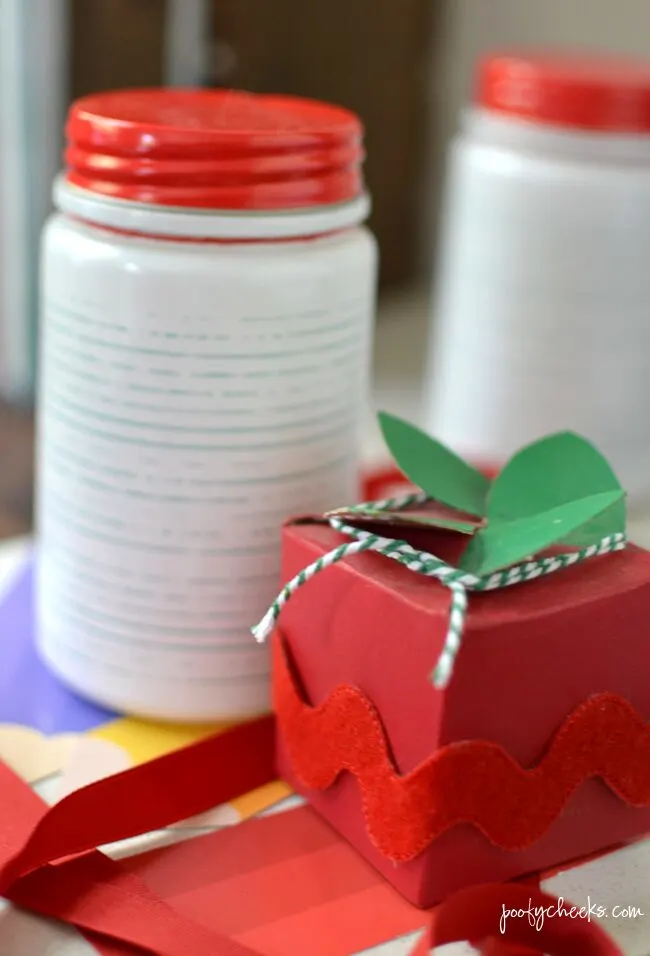 I will be using my Silhouette Cameo and Silhouette Studio software for this tutorial. If you have a Cricut it will basically be the same steps using the Cricut software.
Step 1 – Type in the name using the text tool and then pull the corners to resize it. I made my letters about 1.25 inches tall for the first name and smaller for the second name as it was longer. Enter your cutting mat with the adhesive vinyl on it into your cutting machine and cut using the matte vinyl setting.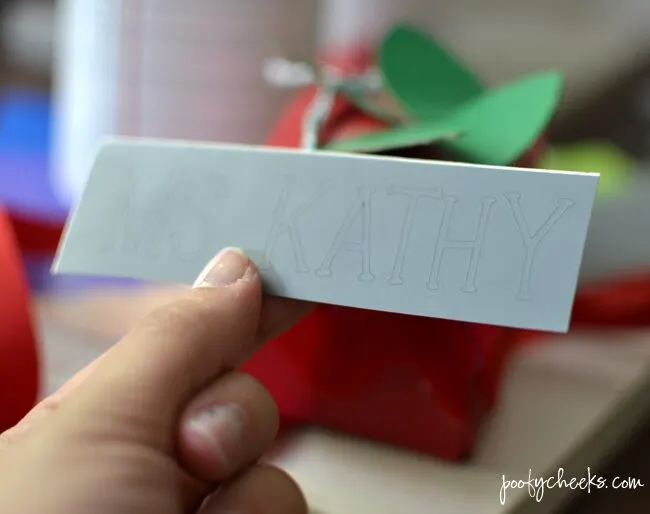 Step 2 – Remove your vinyl from the mat, trim off the piece with the name and weed it using a weeding hook.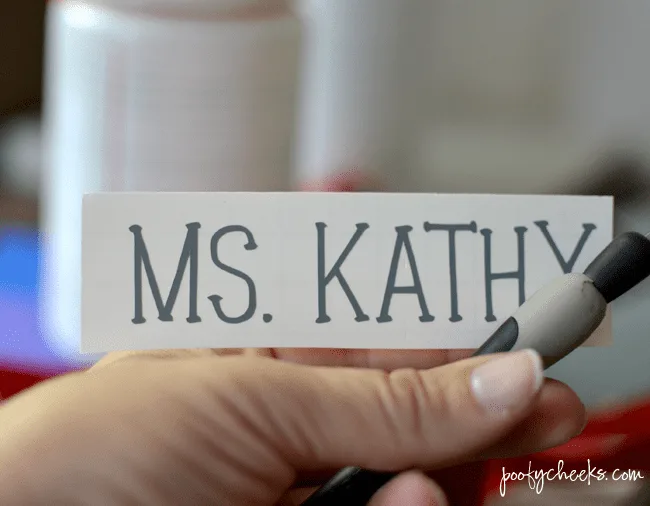 Step 3 – Apply a piece of transfer tape over the weeded name, turn it upside down on a hard, flat surface and rub with a flat card. I usually use a gift card or debit card.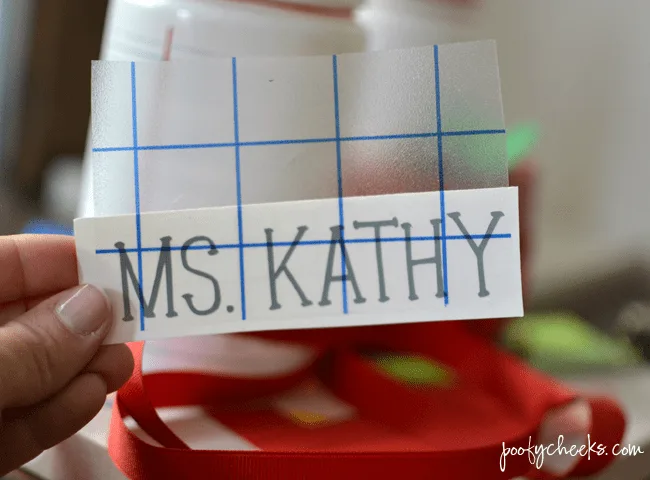 Step 4 – Then slowly start to peel the backing off at a ninety degree angle leaving the letters on the transfer tape.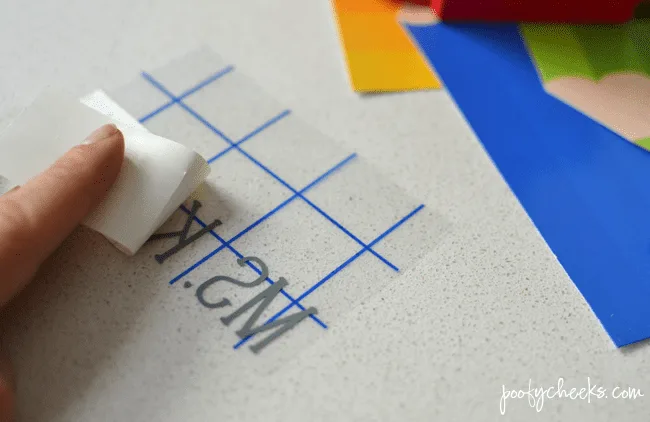 Step 5 – Use the transfer tape lines to line the name up straight on the jar. Start at one end and slowly wrap it around rubbing with your finger. Once again slowly pull the transfer tape at a ninety degree angle. You may have to go back and rub with your finger again if a letter doesn't seem to be sticking to the surface.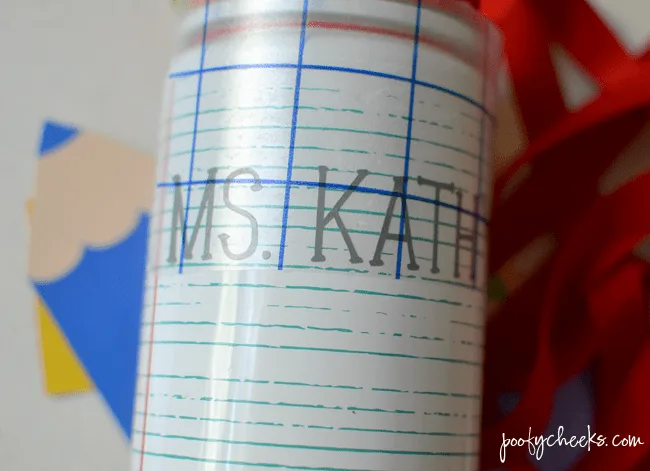 Ms. Kathy is my son's preschool teacher and she returned the printable survey marking that her favorite candy was Kit Kats so I bought a bag and filled the jar up. Delilah's preschool teachers both said they loved chocolate so they got an assortment of Snickers and Kit Kats to keep them chugging through the week.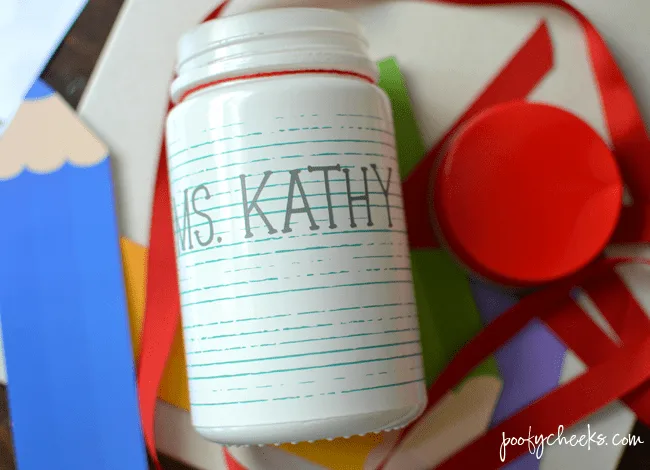 I haven't received the teacher survey papers back from the big boys yet. Once I do I'll fill their jars with candy and send them in too. It's hard to say if their teachers ever even got them with as unorganized as my boys seem to be sometimes. Today Wyatt and Mason were both in the car and I was backing out of the driveway when Wyatt exclaimed he forgot his book bag. I told him to grab his book bag at least five times. Oh the struggles of mornings and #momlife.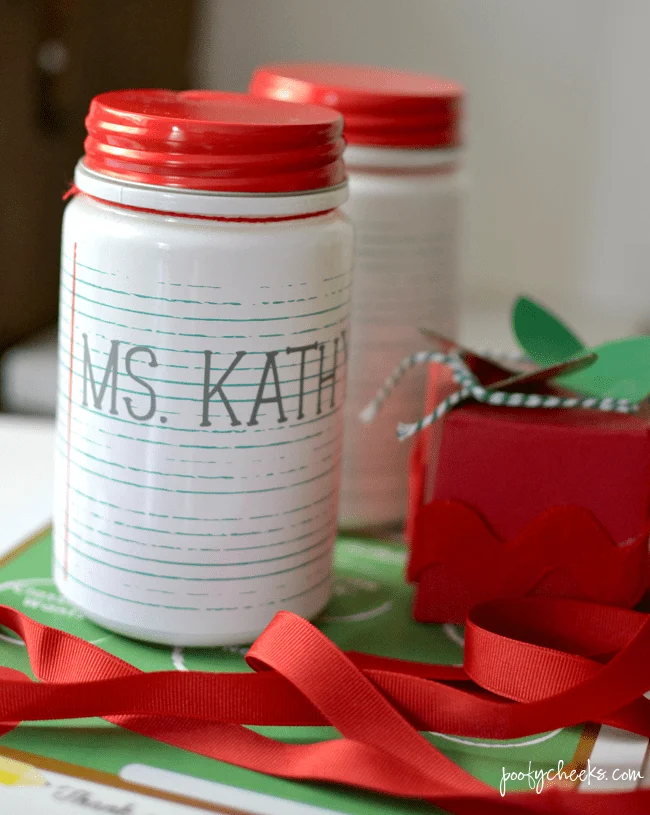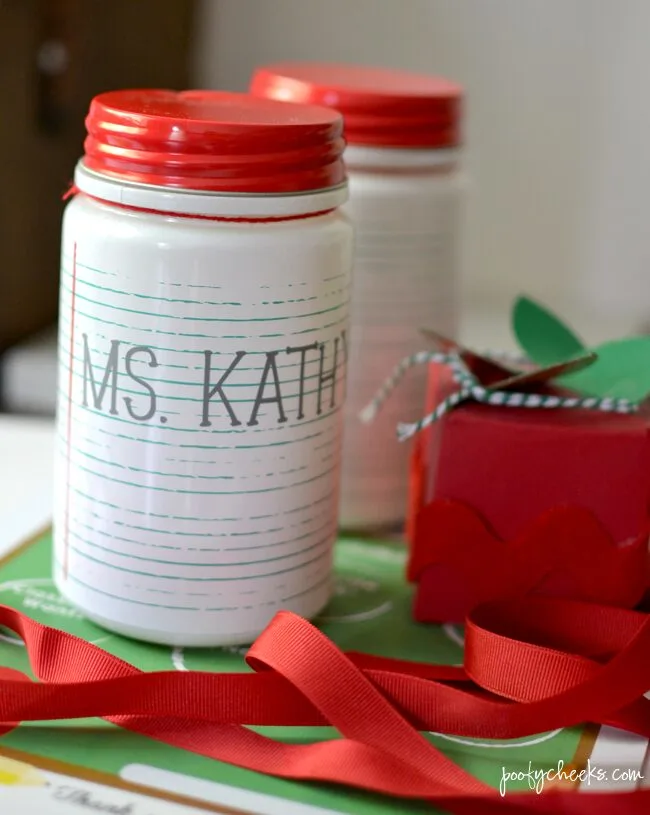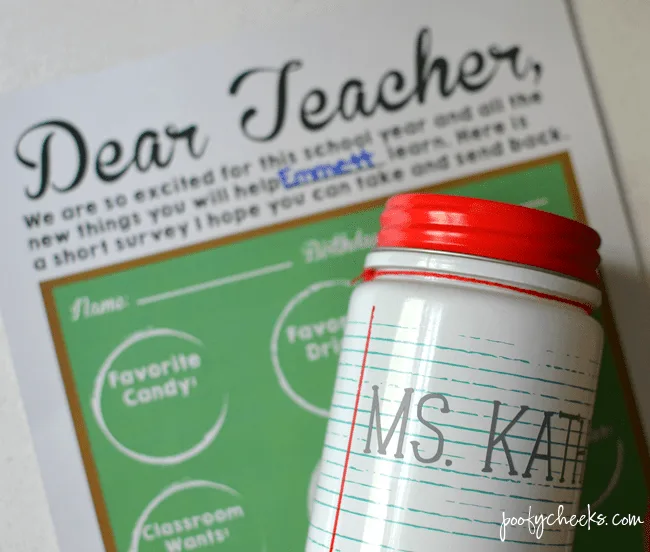 How to Apply Vinyl Video Tutorial
Find more vinyl projects and cut files below!