Our all-time favorite Halloween movie growing up was Hocus Pocus. My brother would get my mom to rent it year round. Yes, you remember those movie rental places all around town before we could stream, right?
Our town wasn't big enough for a Blockbuster store. We had a mom and pop movie rental shop. I recall standing against a movie full of empty movie cases while my mom read the movie descriptions on the back of the VHS cases many Friday nights growing up. Oh the things we did before WiFi. Sometimes I wish we could go back to a world without WiFi.
With Hocus Pocus being such a part of my husband and I's childhood Halloween traditions we introduced it to our kids at a young age. Last weekend we sat in the backyard and watched it with our projector. It was perfection minus the mosquitos that tried carrying us away.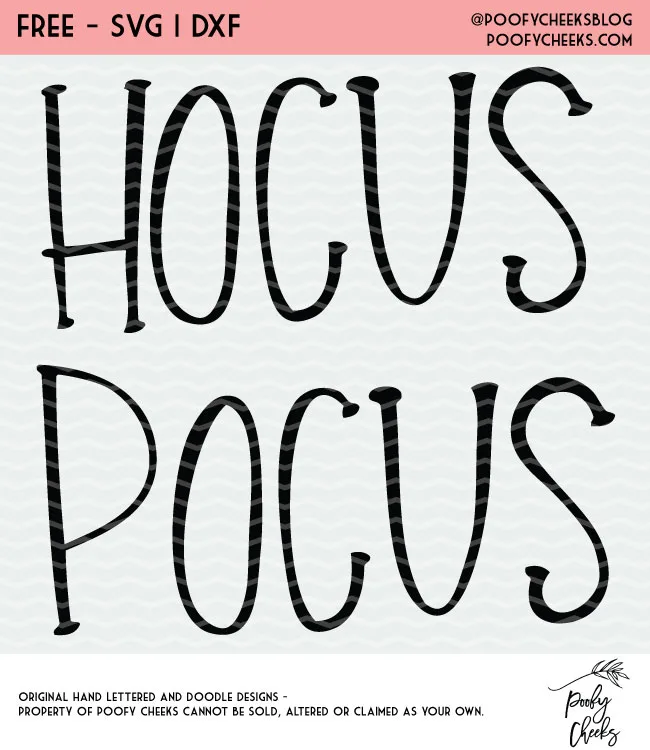 Hocus Pocus Cut File FAQs
What can I make with these cut files?
Cut these files onto any medium you prefer and make SO MANY THINGS! Make mugs, cups, shirts, onesies, tote bags or basically whatever your heart desires. I have put together a list of adhesive and iron-on blanks and 35 ways to use adhesive vinyl to give you more ideas. My Vinyl Direct has a whole bunch of vinyl blanks you will fall in love with.
Where do you get your vinyl?
I buy from a handful of different places to get my hands on new products when they come out. I love Happy Crafters because the girls are always so willing to help and they have quick processing time. Waiting around for items to ship is the worst! I also like to purchase from My Vinyl Direct and Expressions Vinyl. Both of these places offer the typical colors and types of vinyls and both have an array of fun prints staying on top of new trends.
Do I have to input my email and name each time I want to download a new freebie from your site?
Yes. The form tracks cut file popularity and how many times cut files are downloaded.
Can I sell items I create with the free cut files?
Yes, the cut file is for personal and commercial use. You may NOT sell the digital files themselves but you may sell items you create using the cut file designs. Please tag us with your creations on IG (@poofycheeksblog) and we may share on our own feed!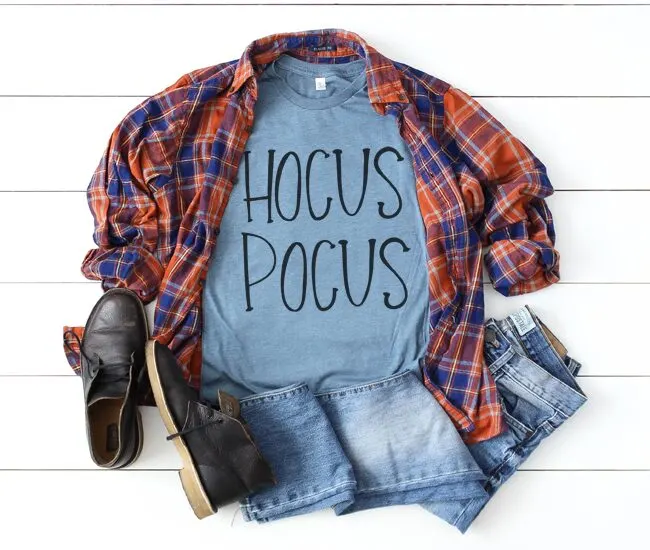 Download the Hocus Pocus Cut File