I know it isn't even Thanksgiving yet but I can't help but get into the Christmas mood when I walk into a store and they have Christmas music playing, Christmas displays on every end cap and even the Christmas candy is right there starring me down. I was THIS close to buying a bag of candy cane kisses yesterday.
I am going to show you how I made these super easy DIY Christmas ornaments with wood and vinyl. When we moved I got rid of a lot of holiday décor including all of the cheap Christmas balls Mike and I had bought during our first Christmas together. I am going to need to make quite a few ornaments to make up for the ones I tossed and donated.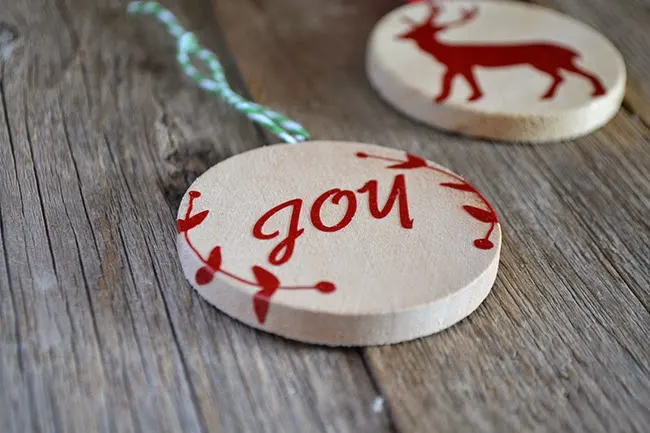 DIY Christmas Ornmament Supplies Needed:
Unfinished wooden discs
Vinyl (I used red sparkle vinyl)
Ribbon and/or twine
The wood slice and vinyl ornaments I made are probably one of the easiest things I have ever made. I used my Silhouette Cameo to cut out glitter vinyl shapes and then used vinyl transfer paper to apply them to wooden circle discs. I twisted in screw hooks and used twine and printed ribbon to make ornament hangers. The hardest part was twisting in the screw hooks – the first few were easy but some weren't so easy so I enlisted the help of a pair of pliers.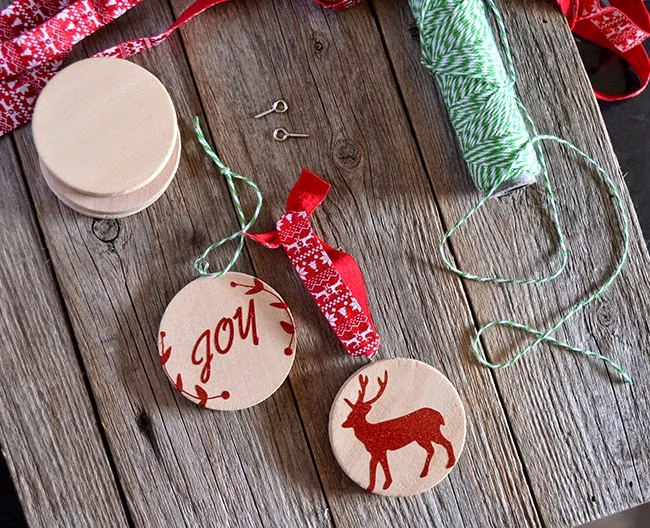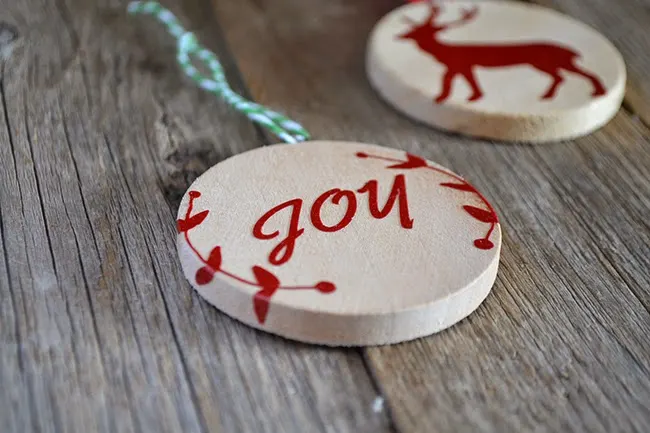 You could make dozens of these in no time – they are going to look perfect on my rustic Christmas tree this year! If you are in the handmade ornament mood take a look at what my blogging friends made!
LOVE THEM? PLEASE PIN!