Glitter Dipped Glasses Tutorial.
Over the past few months I've made a few batches of glitter dipped glasses. The first round I made with my kids and I'm still sweeping up bits of glitter. I guess that's what you get when you try to do glitter projects with a 4, 5, 9 and 1o year old. The second time around a friend asked me to make 18 glitter dipped glasses for her bachelorette weekend.
I learned a few tricks after making the glitter dipped glasses with the kids and was sure to perfect them before starting the 18 glass order. I'm giving you all those tips right here, right now.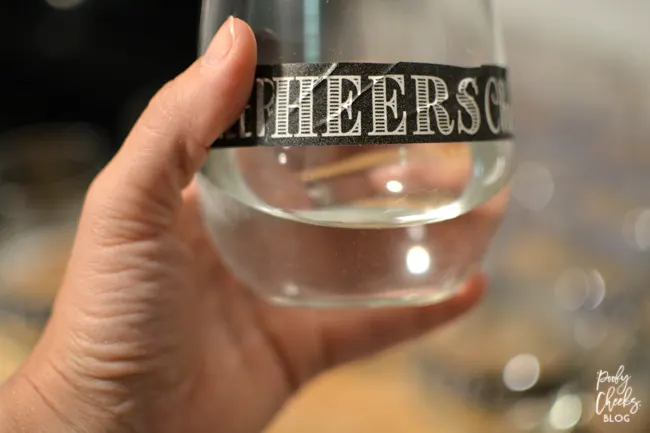 DIY Glitter Dipped Glass Supplies
*Before you start this process know that it is done over a couple days. You have to apply the first coat and wait for it to dry overnight, apply another coat and dry overnight and then apply a top coat. The Mod Podge directions say it takes 24 days for it to cure completely. We put ours in the dishwasher after a week without any issues.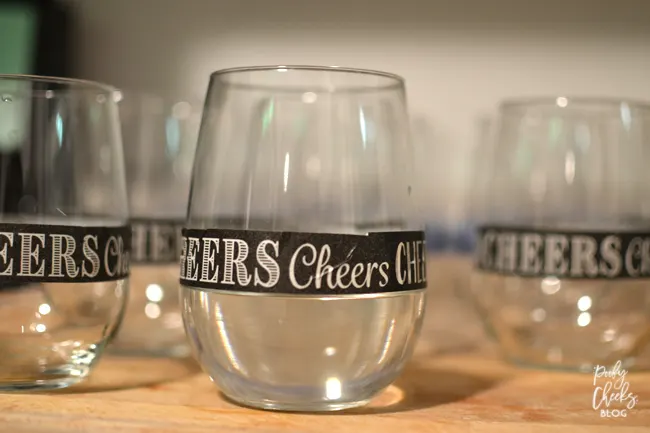 Glitter Dipped Glass Tutorial and Tips
Let's clear something up right now. These are called Glitter DIPPED glasses but you don't actually dip them into glitter.
Glitter Dipped Glasses Step 1
The first thing you need to do is tape off the area where you want the glitter to end. It's very hard to get the tape straight by eyeballing it so my solution was to fill each one with the same amount of water and then tape them along the water line.
I actually just kept pouring the water from one glass to the next and taping along the water line so I know they would all be the same.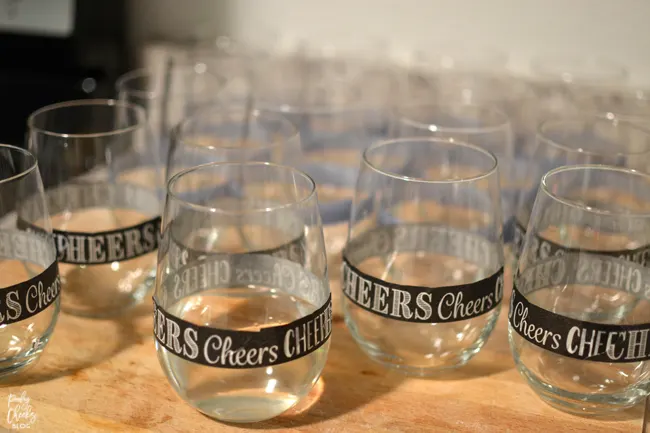 I used washi tape because that's what I had on hand and also because it is not as wide as other tapes. With the stemless wine glasses being tapered you don't want to use a very wide tape.
Glitter Dipped Glasses Step 2
Once you get the glasses taped off apply a thin layer of dishwasher safe Mod Podge to the bottom part of the glass. Use a foam brush or paint brush to apply the Mod Podge. I do not apply glitter to the very bottom of the glass so it sits flat.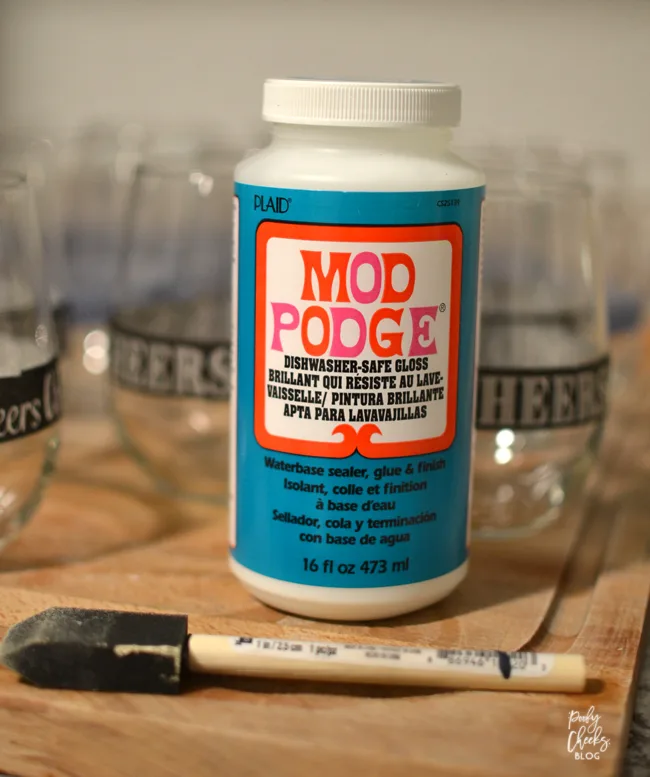 Make sure the Mod Podge is applied evenly and not too thick.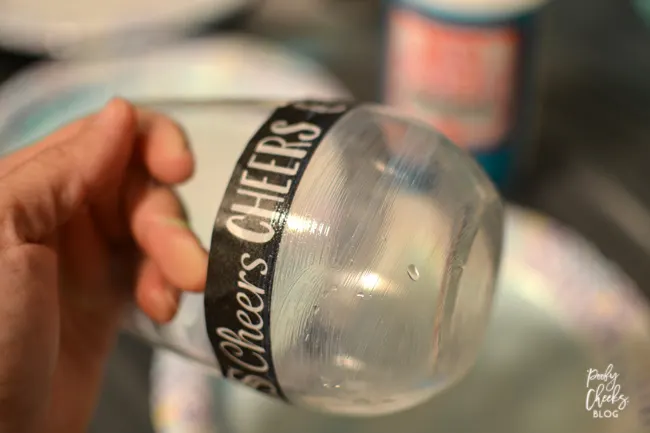 Glitter Dipped Glasses Step 3
Work quickly to cover the Mod Podge with very fine glitter. Then apply the glitter liberally over the glass. I like to apply the glitter over a paper plate so I can fold it in half and pour it back into the glitter container. These take two coats so reusing as much of the glitter as you can is important.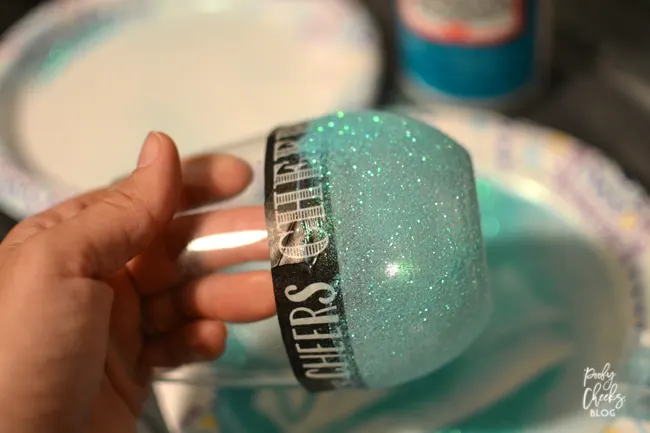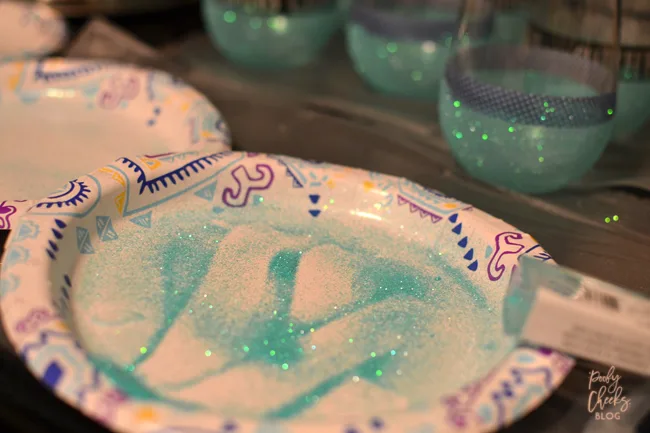 Gently tap the glass to shake off the extra glitter. Then put to the side and allow the glasses to dry overnight.
Glitter Dipped Glasses Step 4
The next day apply the second coat of Mod Podge and glitter. This is when you can cover up any spots where the glitter looks to be thinly applied.
I loved the aqua glitter I applied for the first coat but I ran out of it. When I went back to buy more they had all the glitter on clearance and they were out of the color. I ended up having to find a darker aqua for the second coat which is why my finished glasses look different.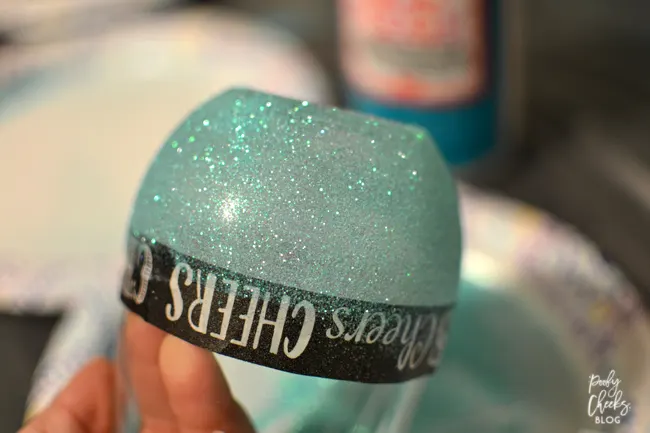 Glitter Dipped Glasses Step 5
After the second coat of Mod Podge and glitter, paint on the last coat of Mod Podge to seal the glitter in. At this point you can also carefully peel off the tape.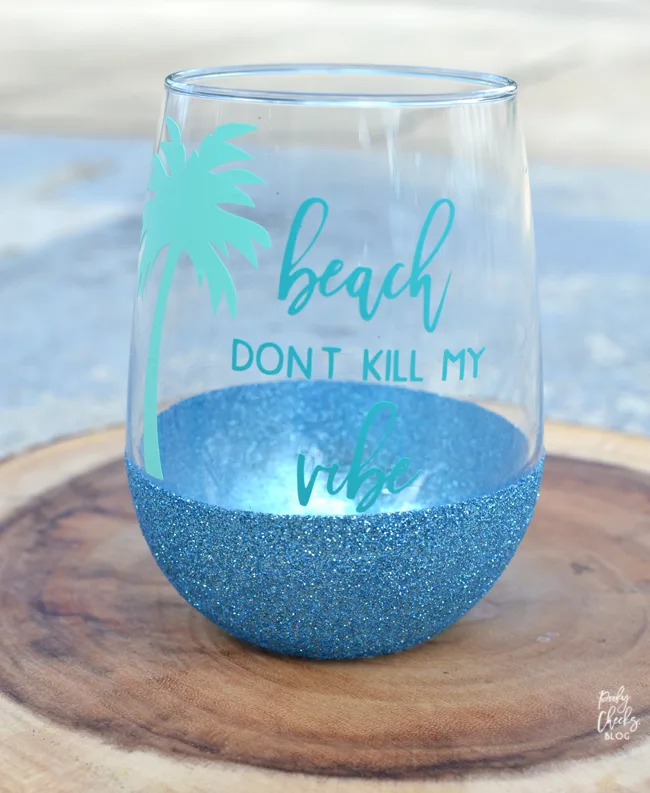 Glitter Dipped Glasses with Vinyl
Once the glitter and Mod Podge dried I started cutting and applying adhesive vinyl. I suggest using permanent vinyl for glasses that are dishwasher safe. With the mix of glitter and vinyl the glasses turned out pretty darn good if I don't say so myself.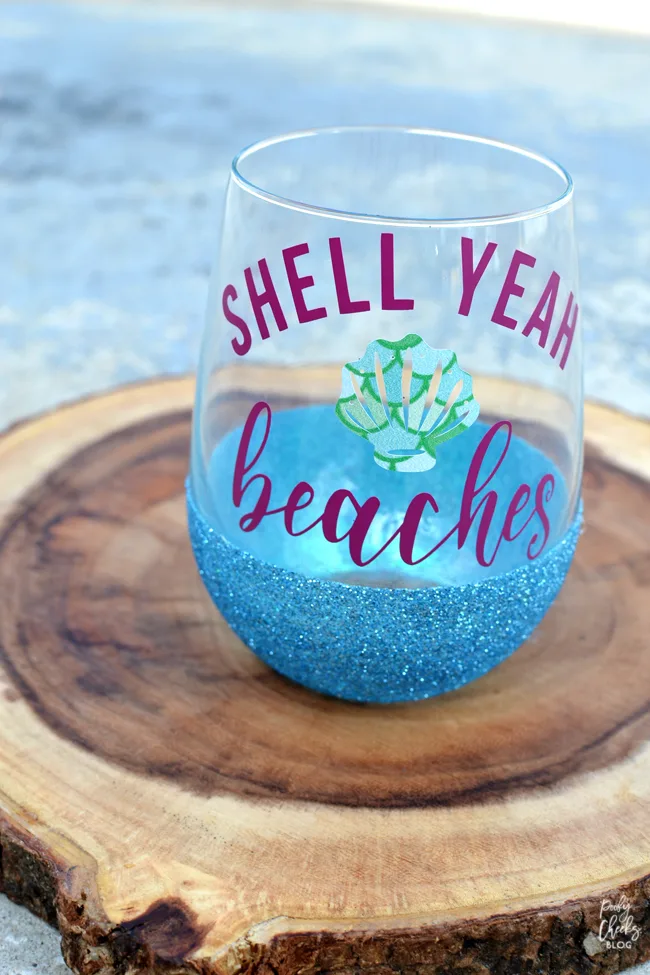 The bride-to-be wanted three different sayings on the glasses. Beach Please, I'm a Mermaid, Shell Yeah Beaches and Beach don't Kill My Vibe.
The glasses really are easy to make you just have to have a spot to set all the glasses for a few days between coats of glitter. I made the mistake of starting them in my kitchen. Not only was the kitchen covered in pesky glitter but I couldn't cook. Isn't that a shame. LOL. I ended up moving them but it made a good excuse for not making dinner for at least one night.