The hand drawn and cursive fonts I use the most for printables and Silhouette cut files.
Lately the handwriting and cursive fonts have been all the rage. I don't think the trend will be going anywhere any time soon.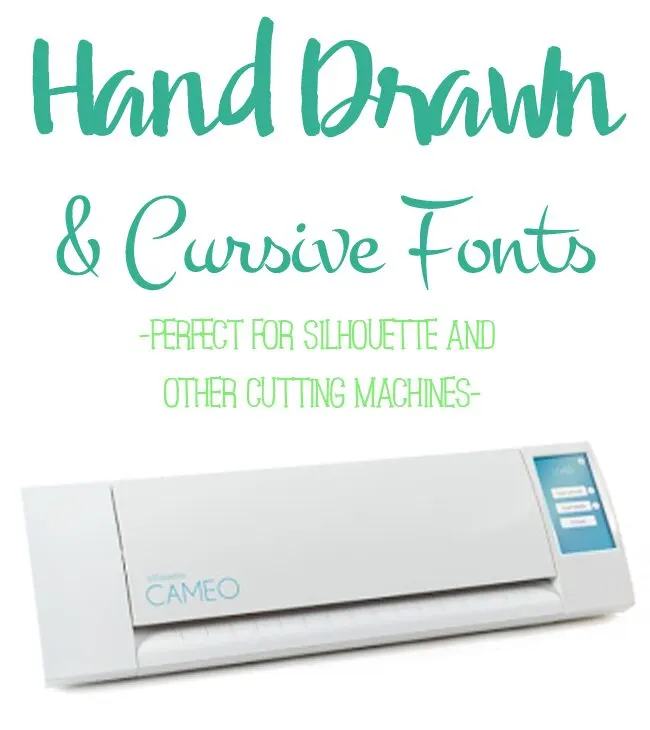 Today I wanted to share some of my favorite handwriting and cursive fonts. Between creating printables and cut files for the blog and designs for my ETSY shops, I use fonts all of the time.
My skill for identifying font names has become almost embarrassing. It is pretty bad when you are naming the fonts on packaging, signage and items everywhere you go. When I look for fonts the style greatly depends on the theme but I also like to look for ones that aren't super thin since they don't always cut the best on my Silhouette.
The thing about the really awesome cursive fonts is that you have to be willing to pay a little money every now and then. This is coming from a mom of 4 on a small income, so don't worry. I'm rarely shelling out over $10 for a font! I buy a lot of my fonts from Creative Market which and I also like Font Squirrel and DaFont which has mostly free fonts.
My Favorite Hand Drawn and Cursive Fonts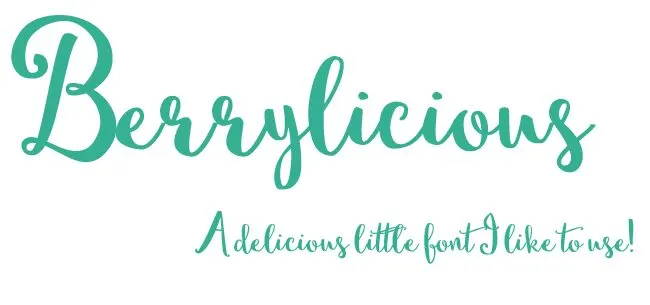 Berrylicious was the first font I purchased from Creative Market. It was all downhill for my pocketbook from there!

The thing that makes Hazelnut even better is that it comes with an extra font called Hepburn which nicely compliments it!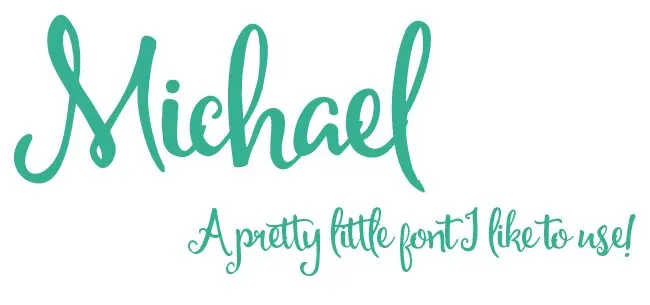 Michael is easily one of my favorite fonts right now. I love the curly-ques and in some cases prefer only using lowercase.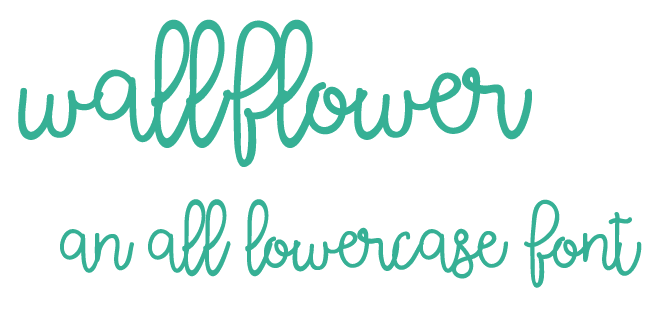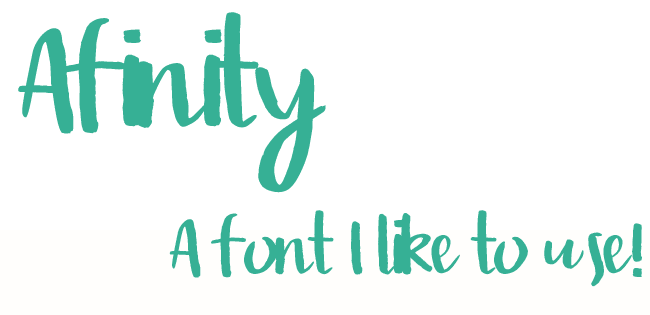 Wallflower looks like someone wrote with a rounded marker and Afinity reminds me of writing with a thick highlighter where some lines are thin and others are really thick.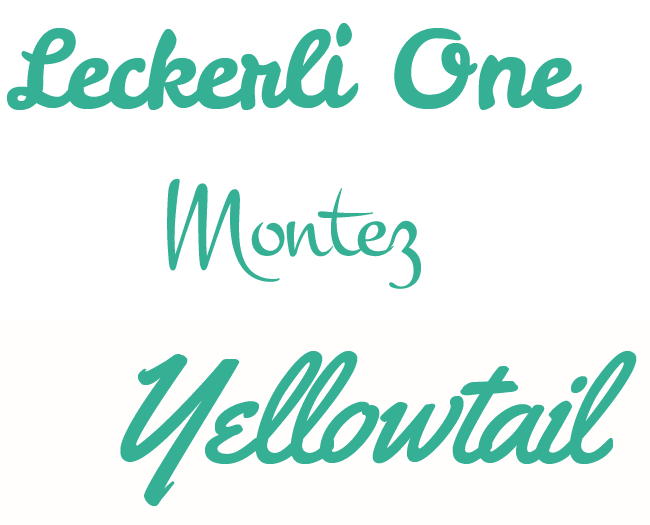 Leckerli One, Montez and Yellowtail are all free fonts from Font Squirrel. With any font please remember to read the license to see what you are able to use the font for if you plan to sell goods made using the font.
If you are not familiar with how to download new fonts to your computer I have a tutorial for downloading fonts with step by step pictures. Please let me know what font related questions you might have in the comments and I will try my best to answer them!