This past Christmas Santa brought Delilah a plastic playhouse. We usually keep the playhouse inside and it has kept both babies busy for countless hours. When other kids come to play it is the main event and everyone wants to run in and out of it. Even our two big boys want to get in and play from time to time.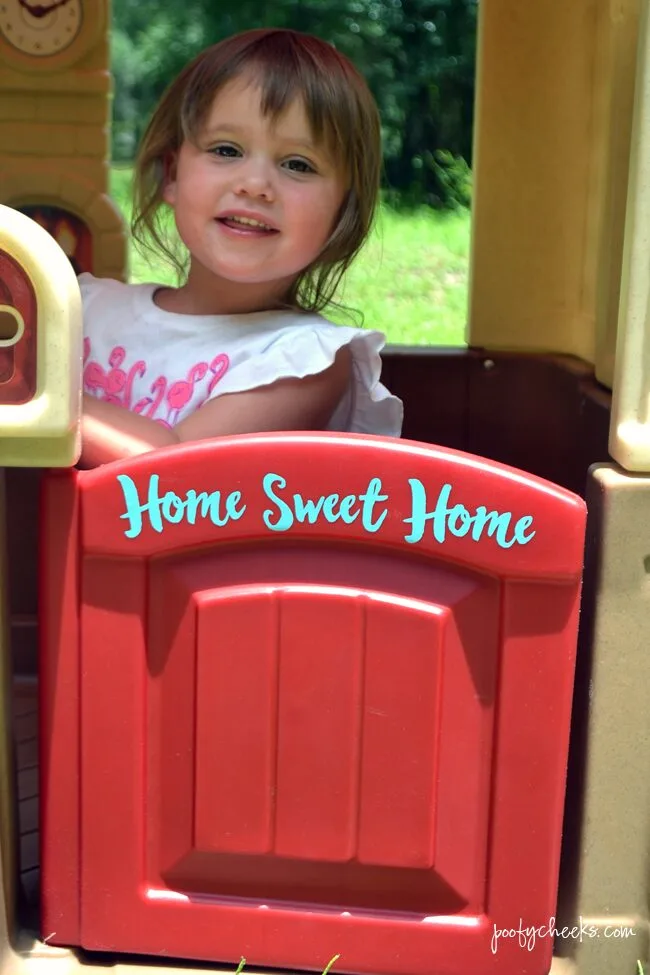 I wanted to personalize Delilah's playhouse with a house number, glow in the dark stars and a little welcome note on the door. I used my Silhouette Cameo to cut Expression Vinyl and it took less than 30 minutes from start to finish! I have seen some people who put flowers and landscaping around their children's playhouses to make them seem like the 'belong' and since this one is inside most of the time I figured this would be another way to make Delilah's house feel extra special.
Vinyl Home Sweet Home Supplies
Vinyl Home Sweet Home Directions
I started out by prepping the areas I was going to apply vinyl by rubbing them with an alcohol soaked cotton ball.
To give the playhouse a makeover I cut different sized stars out on the glow in the dark vinyl and stuck those to the roof of the playhouse.
Then I cut out a house number, 'Home Sweet Home' and 'Delilah's Garden' from the geyser blue adhesive vinyl.
I used transfer tape to transfer the blue vinyl.
**I used a ruler to measure the playhouse areas before cutting the vinyl. My dad always told me to measure twice and cut once!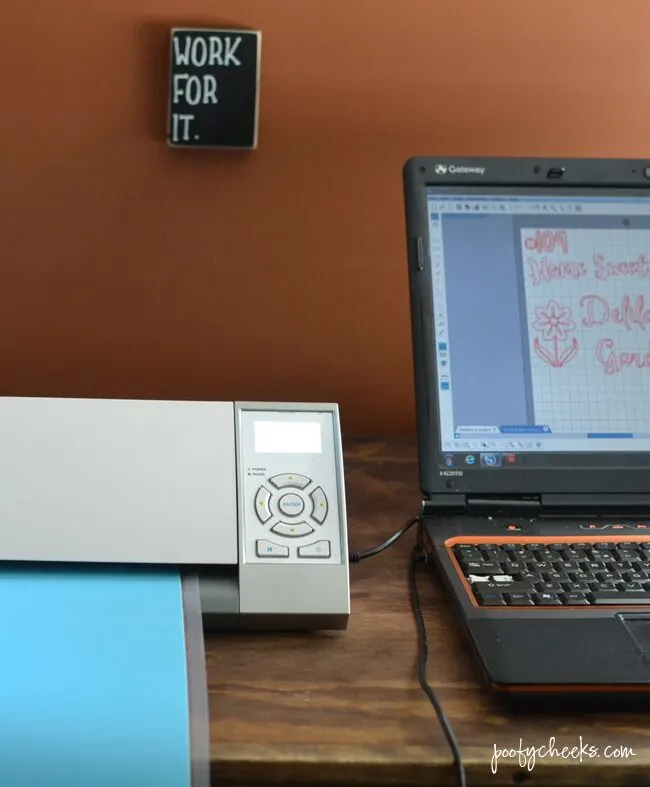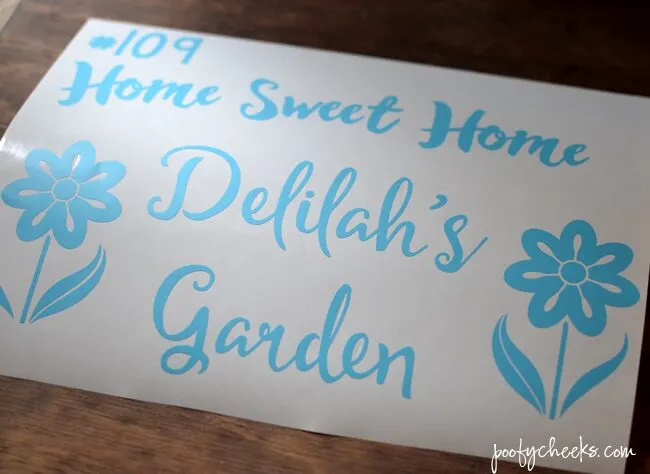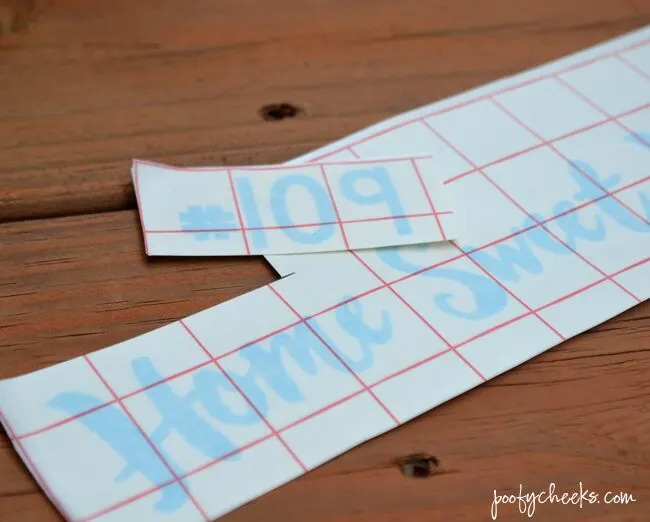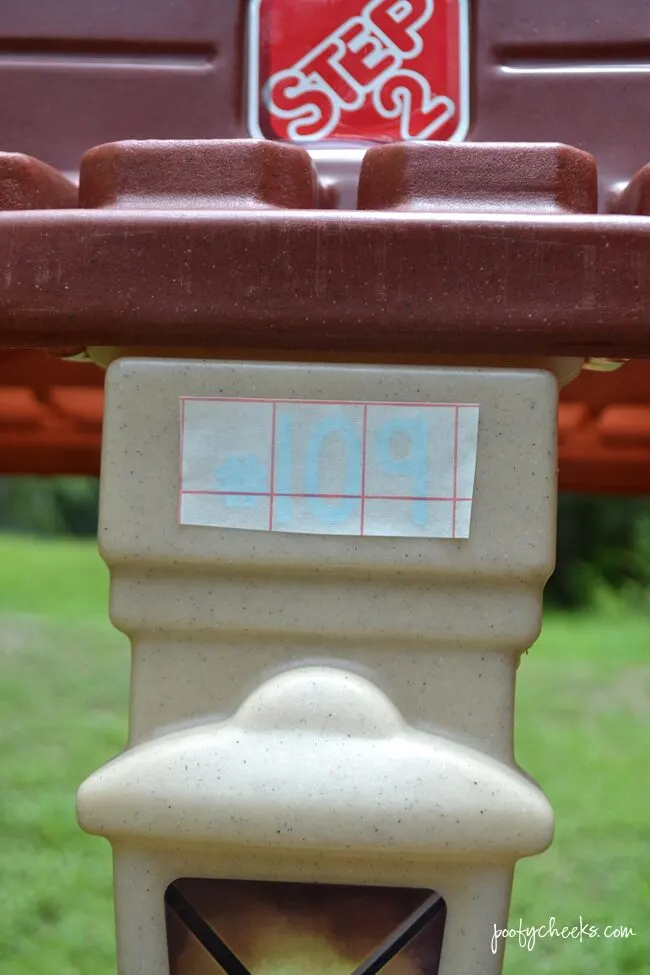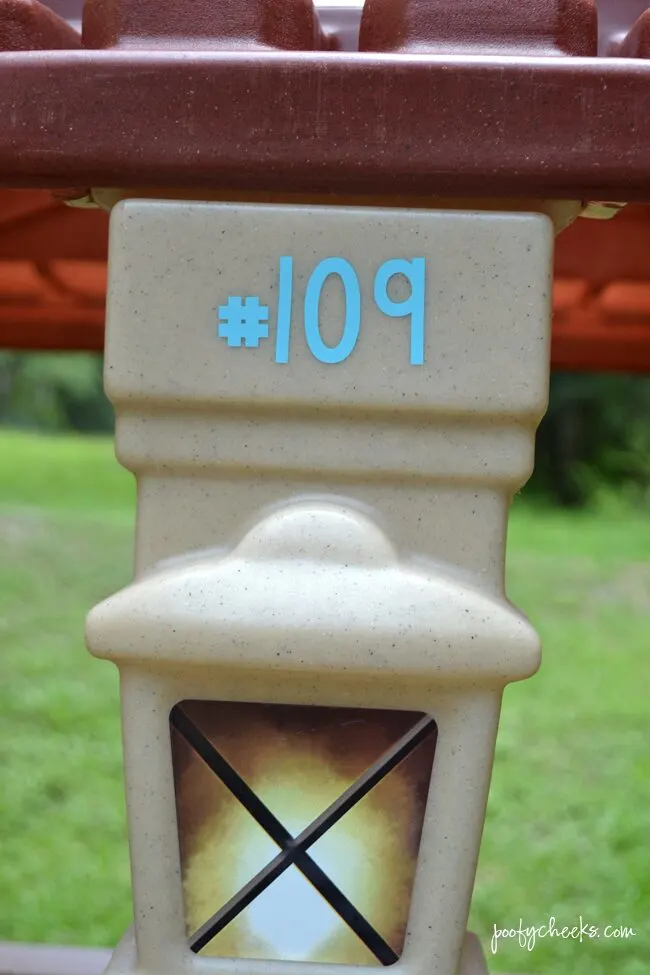 Delilah helped me rub the house down with cotton balls and after I put each thing on she told me it looked so pretty. 'So pretty' has become her favorite phrase ever since she tried cutting her own hair a few weeks ago. You can see for yourself over on my facebook page where I shared the video of her haircut interrogation! Luckily she gave herself bangs and didn't do half bad at it. The girl might have a future in the beauty industry.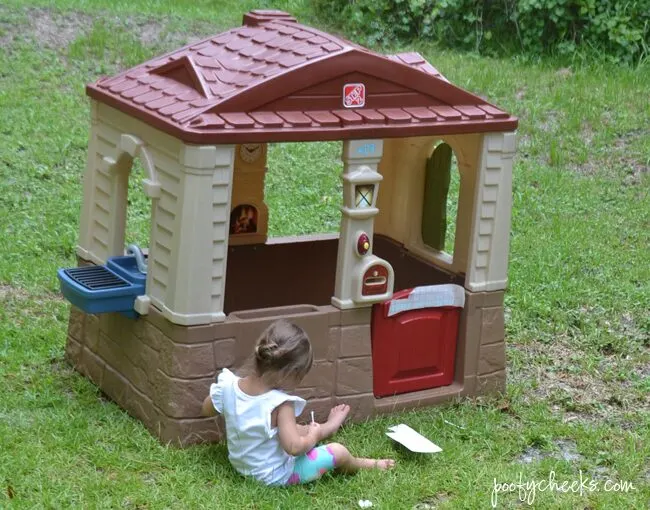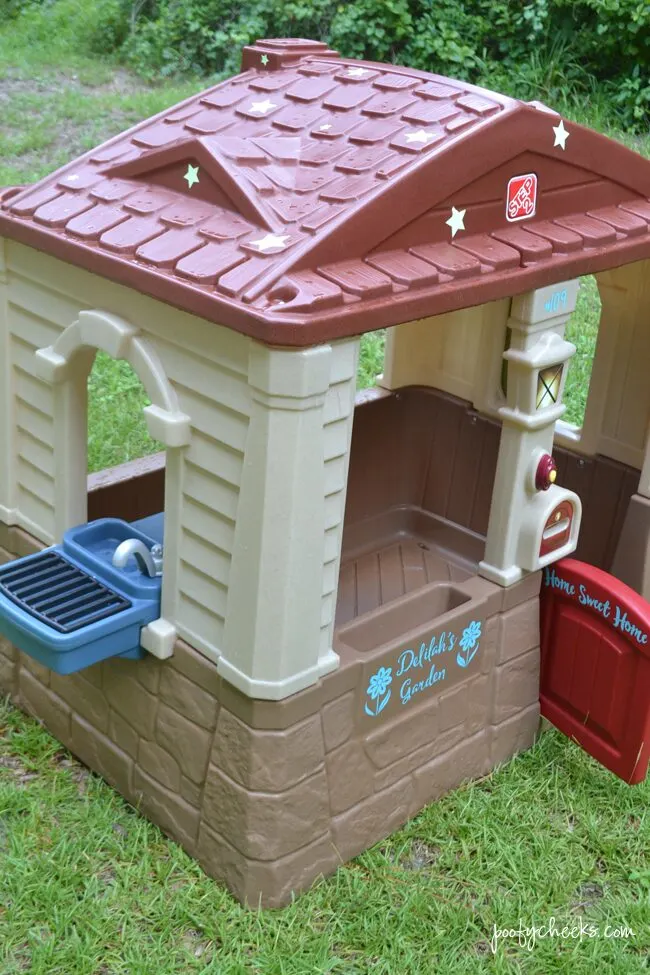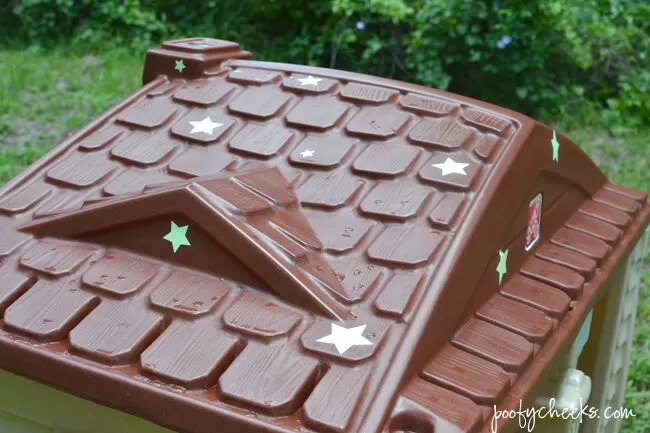 During the day the stars have a muted green color but when I took Delilah out to look at them in the dark she was beside herself with excitement. I was thinking of putting more on inside/underneath of the roof so she can see them when she is in the house too.
As for Delilah's garden area we are going to plant some fake flowers. My little mini-me will get a kick out of them.