Hey there! Get excited because over the next month I will be sharing not one but THREE sets of free cut files. These cut files are in DXF form for Silhouette Cameo users and SVG form for Cricut users. Instead of giving you one set of monthly cut files I decided to break it up into Mother's Day, Father's Day and the regular monthly set of random cut files.
I started sharing the free cut files in Feburary and they were a huge hit so I shared more in March and April. The little email list I setup for even more free cut files has turned into a booming list of creative. I ended up creating a facebook group for all of the subscribers to meet and share questions and creations. If you are interested in joining us sign up for the Cut File newsletter and you will also get an invitation to the FB group within a few days.
My favorite material to use with my personal Silhouette Cameo is heat transfer vinyl (HTV). I also sell shirts made with HTV and labels made with adhesive vinyl. I have had to break down and purchase from local craft stores before in a complete bind but I cringe at their prices. Their prices are outrageous. I prefer to order from Happy Crafters, My Vinyl Direct or Expression Vinyl. You can read all about the cheapest places to buy silhouette and cricut supplies in a post I did last year.
Here are a few mockups I did of the designs on T-Shirts but they can be used to cut paper for Mother's Day cards, onesies or labels for grandma. I am going to use the 'Yaya' design for my mom since that is what my kids call her. Then I am going to add my kids name around it in a circle as I did in the mockup. I am also making myself a shirt with 'tired as a mother' because that is how I feel most of the time. We did a full day at Magic Kindgom on Saturday and I haven't been able to catch up on rest since! We arrived when the park opened, did most of the rides, watched the Festival of Fantasy parade and left as the park closed. My FitBit said I put in over 25,000 steps and 11 miles.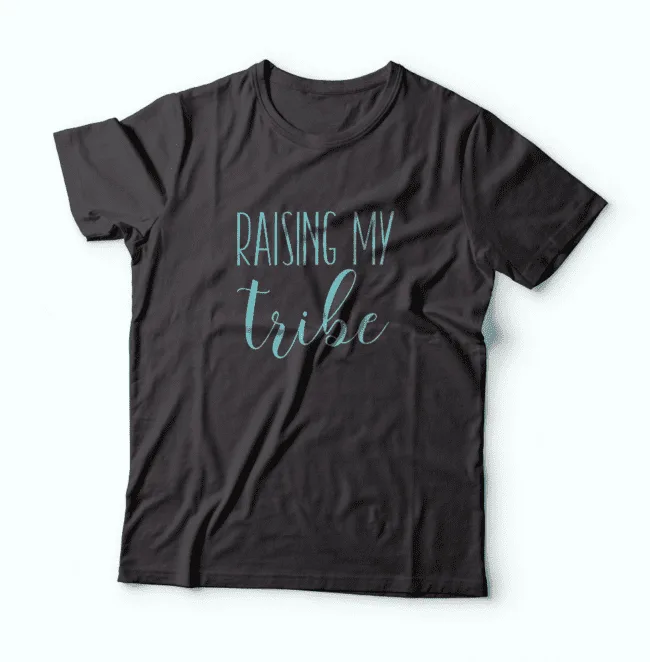 I often get asked how I create my designs and the very short answer is with Adobe Illustrator and Adobe Photoshop. These designs are a combination of fonts which I usually purchase through Creative Market and doodles. For this specific bundle of cut files I mostly used fonts purchased with this font bundle. My husband and I (yes, he helps me if I ask very nicely) draw and doodle then I scan them into the computer and use the Adobe software to turn them into vector images. This is pretty advanced and takes a bit of time. In the end it's worth it when you see your designs being used by others.
I am all about small businesses which is the reason I allow these files to be used for commercial use as well as personal use. I would totally love to see your items and share them with our group so please email or tag me on IG (@poofycheeksblog) with your finished products!! If it weren't for people supporting small businesses I wouldn't be a small business owner myself.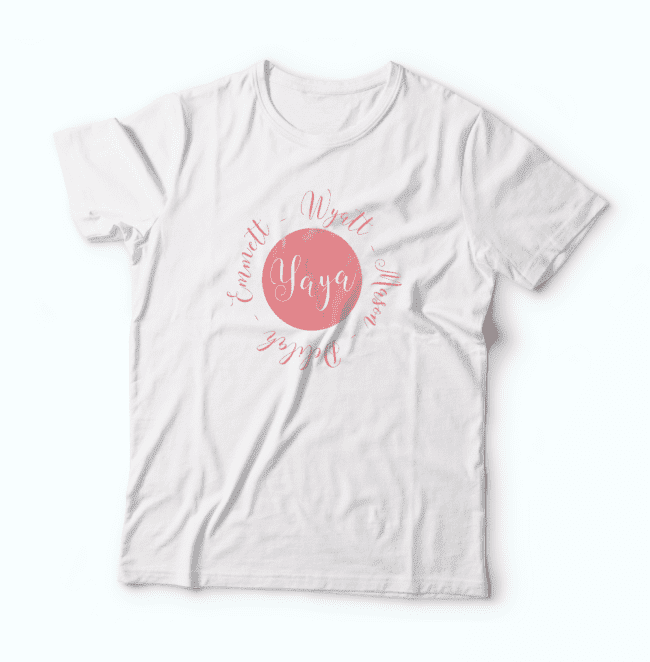 If you are still getting to know your machine and the materials, need new project ideas or are looking for more free cut files I have lots of resources to share with you. I am constantly sharing project ideas like the teacher appreciation clipboards, step by step instructions like the How to Make a Monogram Cut File and a minimum of one set of monthly free cut files. I have heard a lot of feedback on people wanting to know more about how to turn their cutting machine hobby into a business so I have been working on a blog post and a free webinar that will answer a lot of those business related questions.
Here are some answers to questions I usually get when I share free files…
Can I use them for Commercial Use?
You can use these designs for personal OR commercial use. If you use them please, please tag me on social media because I would love to see your final products and share them with my followers too! You MAY NOT sell, alter or claim these designs as your own in any way.
What files types do these come in?
These files come in DXF and SVG. The files are below and I have them labeled. I use DXF for Silhouette and it opens right up but I know Cricut users need SVG.
What can I make with these cut files?
You can cut these files onto any medium you prefer and make SO MANY THINGS! Make mugs, cups, shirts, onesies, tote bags or basically whatever your heart desires.

Here are some very helpful and useful posts you might want to check out–
Happy creating and Happy Mother's Day to all of my fellow Moms!