When I mentioned sharing Photoshop tutorials on my Instagram feed I had a request to do a tutorial on how to download fonts from the internet. The internet is jam packed with different awesome fonts and I constantly find myself adding new ones to my computer to use on pictures and printables. This step-by-step tutorial will show how to download fonts if you are using Windows.
If you are new to downloading fonts I suggest visiting the site Font Squirrel because most of their fonts are royalty free if you plan to use them for personal use and/or commercial use.
In laments terms – when using royalty free fonts nobody will try to sue you for using their fonts in a project you sell for purchase. With that being said it is always important to read the license and user agreements for each font just incase.
Font Squirrel has some really awesome fonts and I use some of them on an almost daily bases! A few other places I have found fonts are 1001 Free Fonts, dafont.com and Kevin and Amanda.
Here are the instructions for downloading free fonts to YOUR computer –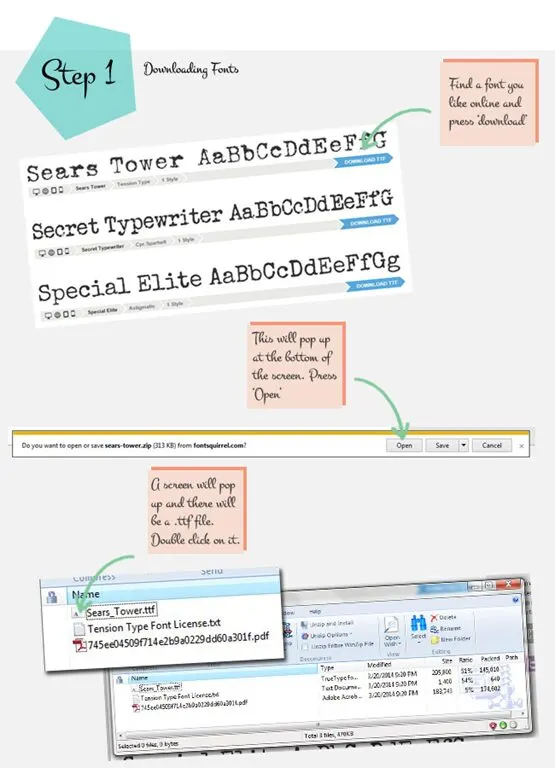 The longest part is sifting through to find your fonts – the other steps take mere seconds! Once you download a few you will be able to click through and download fonts in your sleep!