Cocktails cut file.
I don't know about you but every now and then I like a good fruity cocktail. Last weekend we headed downtown in my favorite little town for Tropical Nights. There were lots of fruity drinks garnished with tropical fruits. The women were wearing brightly colored tropical tops and dresses while the men wore tropical button up shirts.
I am sharing a few cocktail cut files that would go perfectly on a cruise or birthday shirt, bag or even cut onto cardstock for photo booth props.
Cocktails Cut File FAQs
What can I make with these cut files?
Cut these files onto any medium you prefer and make SO MANY THINGS! Make mugs, cups, shirts, onesies, tote bags or basically whatever your heart desires. I have put together a list of adhesive and iron-on blanks to give you more ideas.
Where do you get your vinyl?
I buy from a handful of different places to get my hands on new products when they come out. My favorite is Happy Crafters because the girls are always so willing to help and they have quick processing time. I hate waiting around for items to ship ya' know!? My next favorite is Expression Vinyl. Both of these places offer the typical colors and types of vinyls and both have an array of fun prints staying on top of new trends.
Do I have to input my email and name each time I want to download a new freebie from your site?
Yes, this is how we track cut file popularity and continue to put out cut files that appeal to you. Want to see something specific? Email me at [email protected] and tell me what you want to see next! We take your opinions and suggestions seriously.
Can I sell items I create with the free cut files?
Yes, the graduation cut file is for personal and commercial use. You may NOT sell the digital files themselves but you may sell items you create using the cut file designs. Please tag us with your creations on IG (@poofycheeksblog) and we may share on our own feed!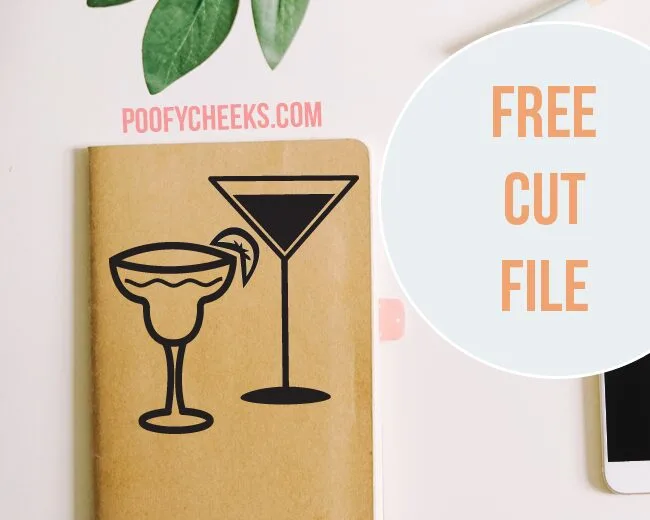 How to Say Thank You for the Freebies
Hey – I get lots of emails thanking me for my free cut files and they truly are a reason I keep creating. One huge way to say thanks is to share the cut files on social media – especially pinning any of the cut file images to Pinterest!
Freebie Requests and My Process
I often ask for cut file theme requests and I promise they don't get overlooked. It just takes me a while to create them once requested. I try to batch out my work by doing a bunch of designs one month to share over the course of the following three months. April was a big creation month so I could coast through summer. Now I am nearing the end of those cut files. August means another month of creating new cut files for Fall. So far on my list I have sewing, cheerleading, football, fall holiday and girl scout file requests. Drop any requests you have in the comments section below!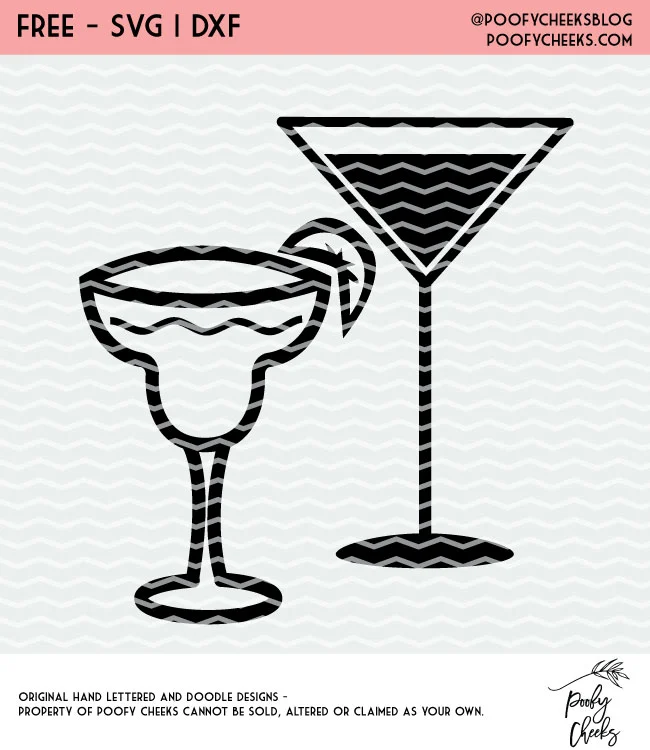 Download the Cocktails Cut File