A few weeks ago a friend reached out asking if I could make tank tops with peaches on them for a party. She sent me a picture of something she had seen, and the peaches had a watercolor look to them. This wasn't a job for regular HTV because I couldn't get that watercolor look with solid colors… no matter how hard I tried. I knew I would have to use printable heat transfer vinyl.
I've tried using printable HTV before with 'okay' results. When I make things for customers I want more than 'okay' quality though. I did some research and decided to order StarCraft Inkjet printable vinyl.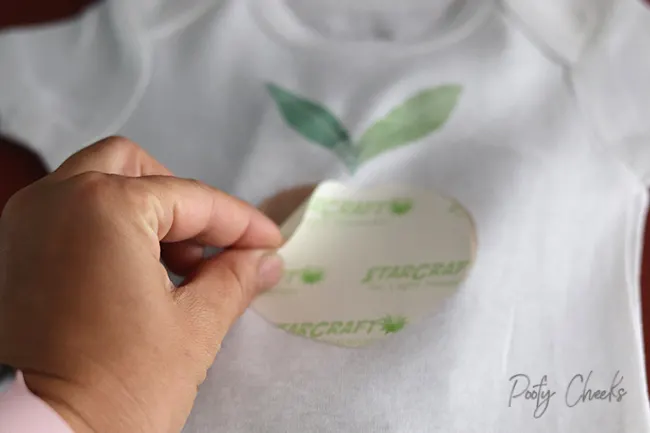 StarCraft Printable Heat Transfer Vinyl
Here are some things to note about the brand of printable HTV I used:
Price from Brilliant Vinyl was $12.50 for 10 sheets
Sheets are 8.5×11 inches
Print the design using an InkJet printer (not a laser printer)
A heat press is highly recommended because the application temperature needs to be 375 degrees for 30 seconds with HIGH pressure
Peel while HOT
Instructions say to wash inside out with cold water and hang dry or tumble dry on low
I always get nervous with those washing instructions because they go against the way I normally wash my laundry. I toss everything into the dryer and often forget when something needs to hang dry.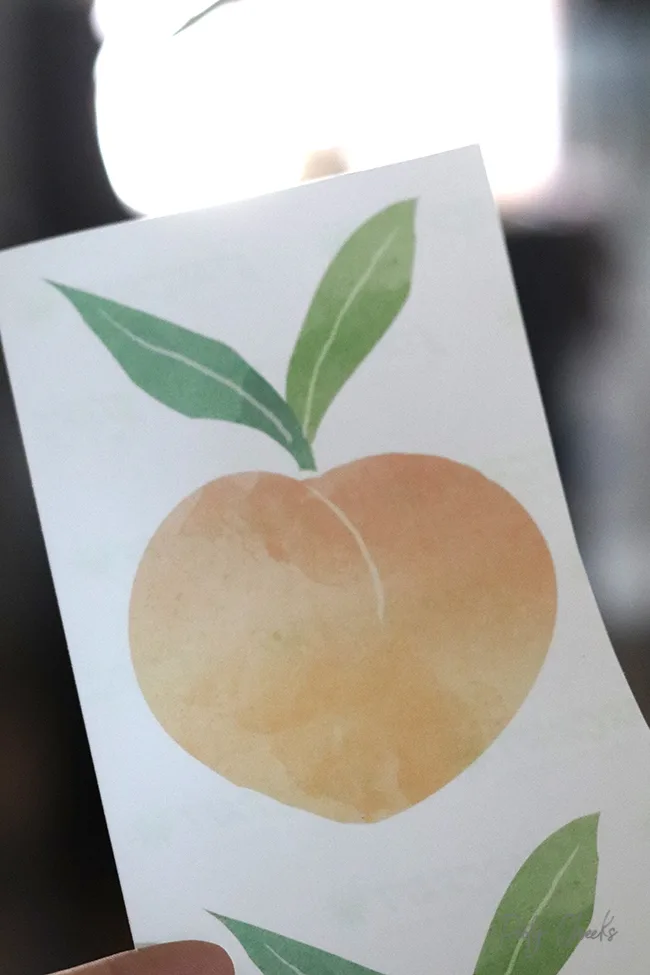 How the Printable HTV Held Up in the Wash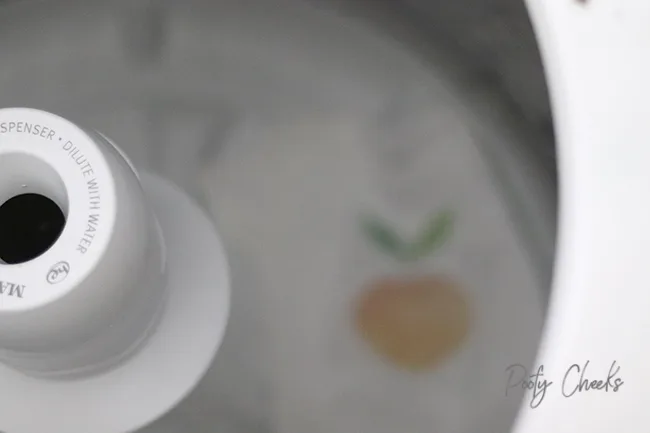 I wanted to test the design in the wash. This came after I made and gave the tank tops to my friend. I probably should have tested before but I was on a time crunch with her order.
Against the manufacturer instructions I washed them as I would normally do my laundry. I did not turn the onesie inside out and washed with warm water. I dried it with a on medium heat in the dryer.
Result – The onesie came out looking the exact same as when I put it in!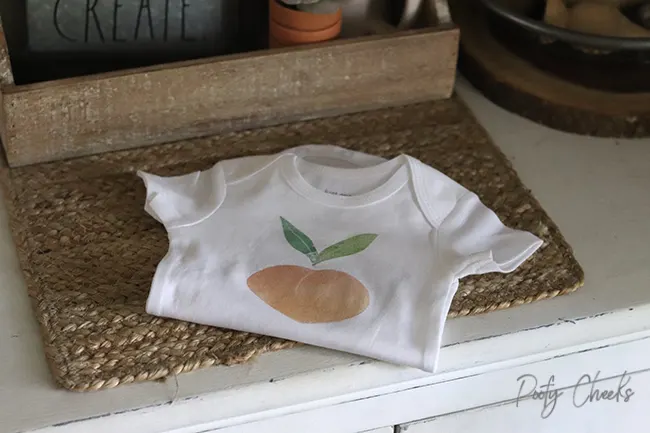 Video Tutorial on Applying the Printable Heat Transfer Vinyl
Where to Purchase Clipart
If I don't make my own clipart images, I purchase them from ETSY. They have clipart of just about anything you can think of. A lot of cut files can also double as clipart if they come in PNG format.
The watercolor peach clipart came as a pack on ETSY. They are too cute and I've already been thinking of other ways I could use them!
Heat Transfer Vinyl Tutorials
Heat transfer vinyl on a tote bag.
Layered heat transfer vinyl on a cosmetic bag.