I feel that I am the epitome of 'someone creative' so I wanted to put together the ultimate gift guide for someone creative. With the holiday season nearing I have a few of these items on my Christmas wish list.
I think the main gift for this gift guide would have to be a cutting machine; Silhouette Cameo or Cricut. These cutting machines open the doors or elevate so many craft options from paper crafting to sign making.
Ready? Let's get this gift guide going…
Ultimate Gift Guide for Someone Creative
Cricut and Silhouette Cutting Machines
If you don't have a cutting machine I personally use the Silhouette Cameo 3 (retails around $199), but they have since come out with the Silhouette Cameo 4 (retails around $299).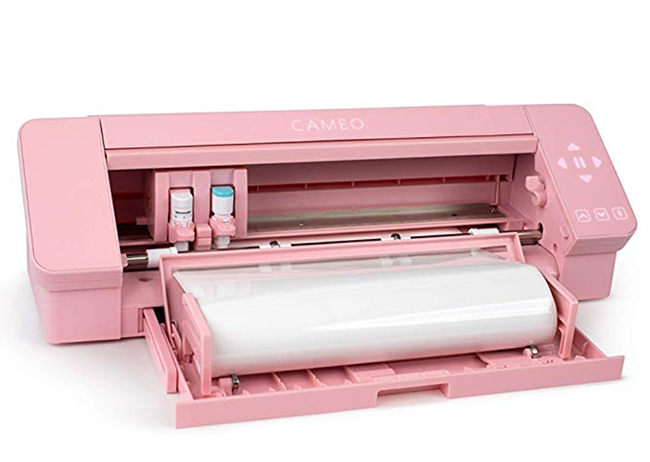 A lot of people are using the Cricut Maker (retails around $349) and Explore Air 2 (retails around $199) machines. I've taught a handful of ladies how to use theirs. I had an Explore Air for a while but since I started with Silhouette Cameo I had a hard time adjusting to the differences. That is not to say it is a bad machine – it is pretty amazing and easier to use for beginners in my opinion.
Vinyl Accessories for a Cutting Machine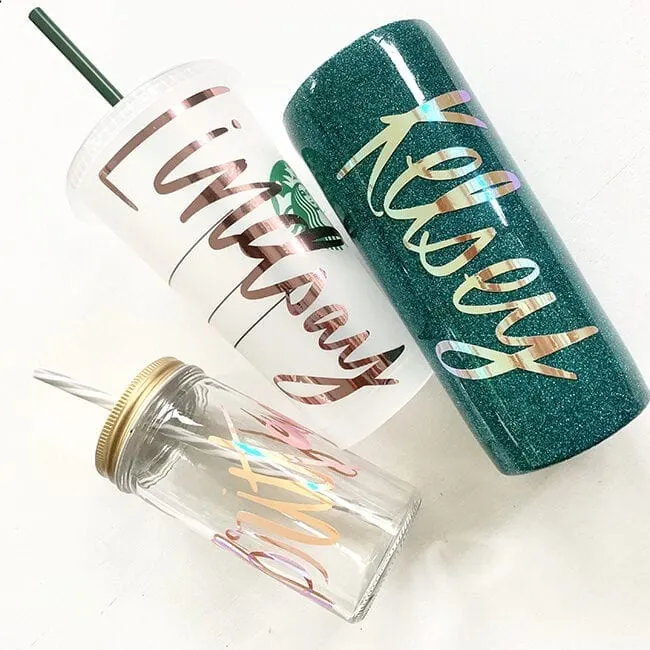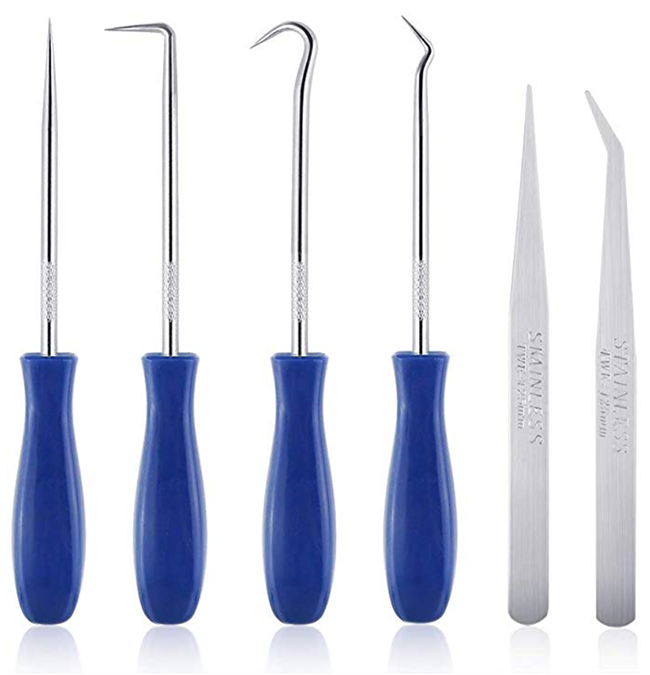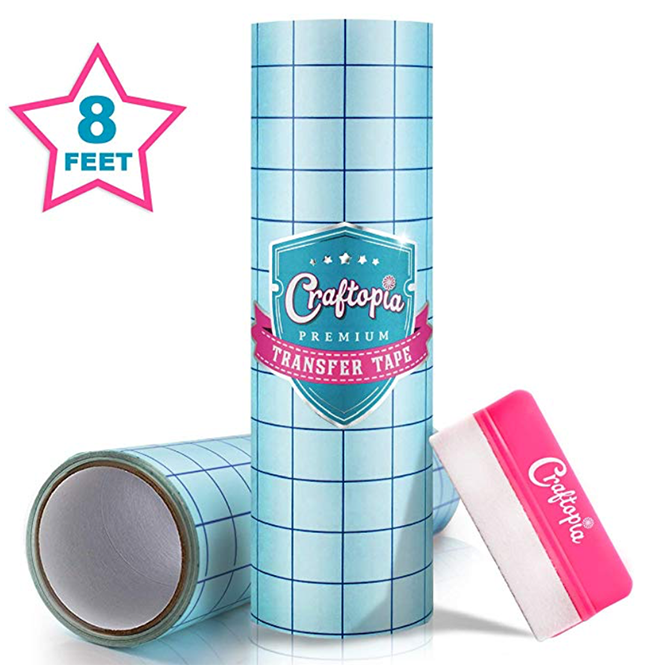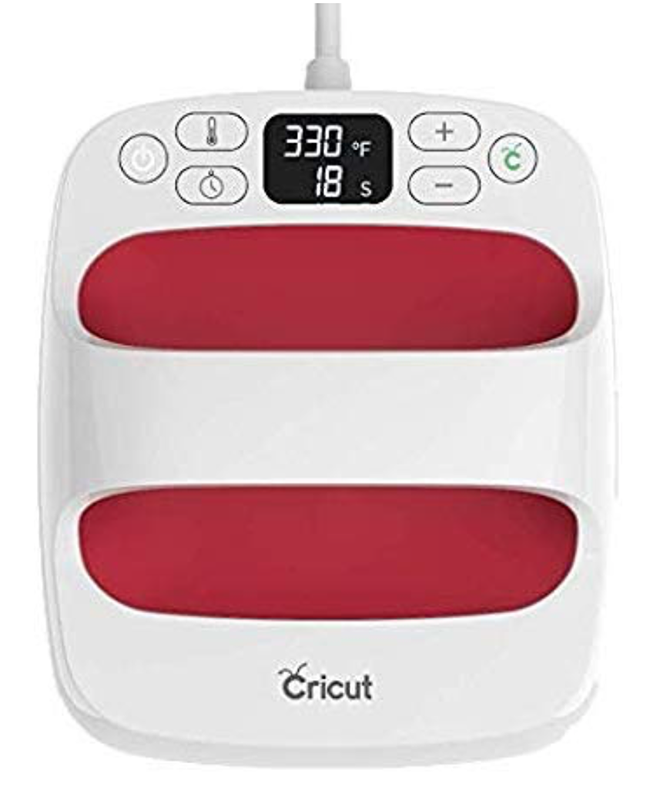 Glitter Tumbler Supplies
Glitter tumblers are something new I've tried this year. They are both challenging and rewarding. I use my Silhouette Cameo to cut adhesive vinyl for customized cups. No cutting machine? No problem. You can add designs using waterslide paper.
I've found some brands of epoxy work better than others, it is worth it to buy a tumbler rather than build your own and most importatnly don't forget epoxy safety!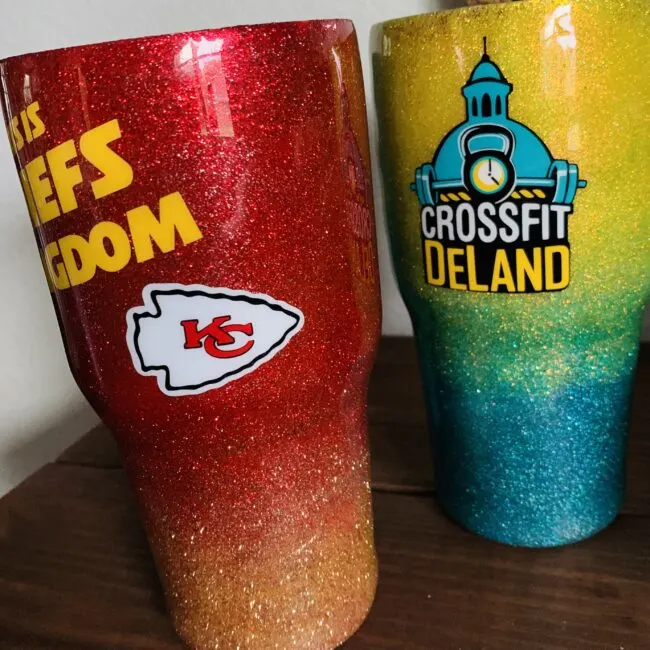 Hand Lettering Supplies
Do you like to hand letter or want to try it? I create a lot of my cutting machine cut files using my own hand lettering. I have an iPad, the ProCreate app and an Apple Pencil. Using those three things I'm able to then use the trace tools within Silhouette Studio and Cricut Design Space to turn them into cut files. (Tutorial coming January 2020!)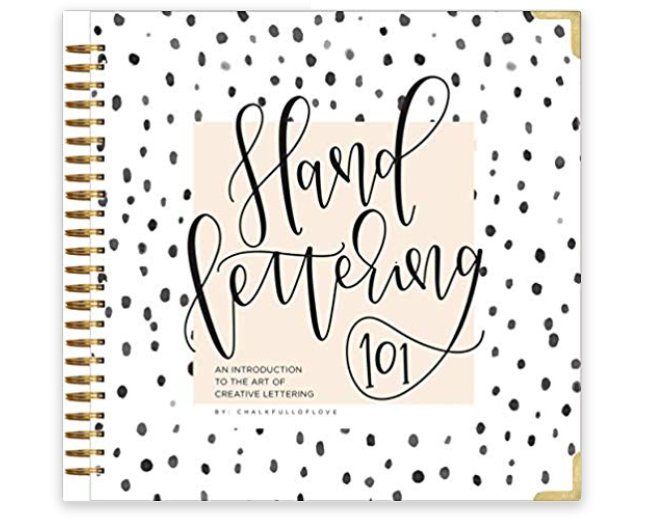 Other Supplies for the Crafter
A gift guide for someone creative wouldn't be complete without these supplies. They are supplies that come in useful no matter what projects are in the works.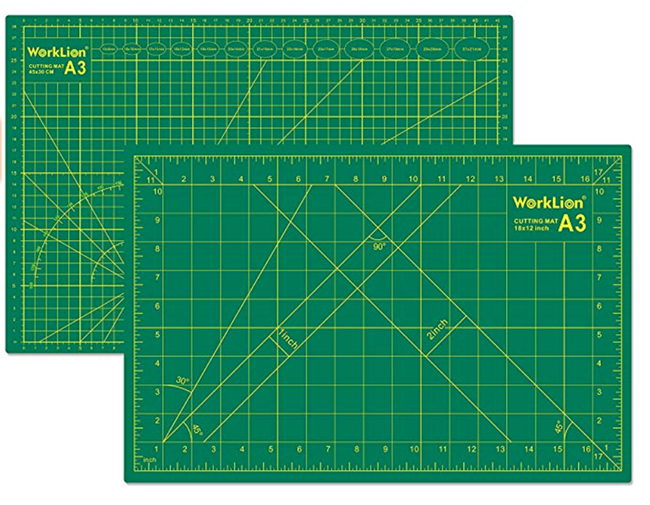 Am I missing anything you think MUST go on this list? Please comment below so we can make this ultimate list even more ULTIMATE!