Easter Cut Files post contains affiliate links to products I use and recommend. By making a purchase I may receive a small commission.
We all know how the retail stores are. Easter stuff was practically taking over before Valentine's Day was over. I figured Easter must be coming soon until I looked at a calendar . Easter is late April this year.
Nevertheless I started working on some spring themed designs and had to toss some Easter in too. Today's freebies include a bunny face, carrot and floral cut files.
I messed around with my Silhouette Cameo 3 this past weekend. My goal for the year is to try something new every month. This month I wanted to tackle print and cut on printable vinyl. I've tried it before but had a few struggles.
If you follow me on Instagram then you know I was having some issues this weekend as well. After searching the internet, YouTube and getting tips from friends I was finally able to get it right. Dare I say it was operator error all along?
Stay tuned as I'll have a blog post tutorial and video on how to make these Easter cut files into stickers next week.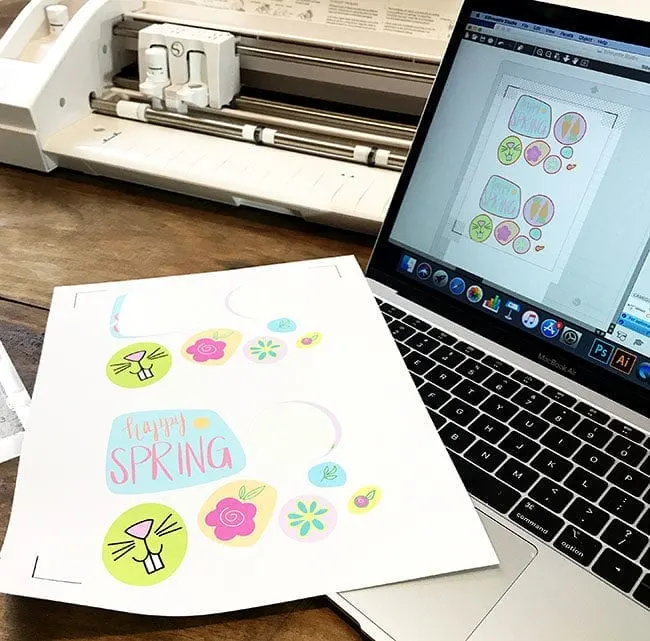 Happy Spring Cut File FAQs
What can I make with these cut files?
Cut these files onto any medium you prefer. The things you can make with a Cricut or Silhouette are endless. Make mugs, cups, shirts, onesies, tote bags or basically whatever your heart desires. I have put together a list of adhesive and iron-on blanks and 35 ways to use adhesive vinyl to give you more ideas. My Vinyl Direct has a whole bunch of vinyl blanks you will fall in love with.
Where can I buy vinyl?
I buy from a handful of different places to get my hands on new products when they come out. I love Happy Crafters because the girls are always so willing to help and they have quick processing time. Waiting around for items to ship is the worst! I also like to purchase from My Vinyl Directand Expressions Vinyl. Both of these places offer the typical colors and types of vinyls and both have an array of fun prints staying on top of new trends.
Can I sell items I make using Poofy Cheeks cut files?
the cut file is for personal and small business commercial use. You may NOT sell the digital files themselves but you may sell items you create using the cut file designs. Please tag us with your creations on IG (@poofycheeksblog) and we may share on our own feed!

**You may not use this design for sites such as Amazon, Café Press, Zazzle etc.
Do I have to I input my name and email each time I download a cut file?
Yes! This is how we gauge popularity of our cut files and track the number of times they are downloaded.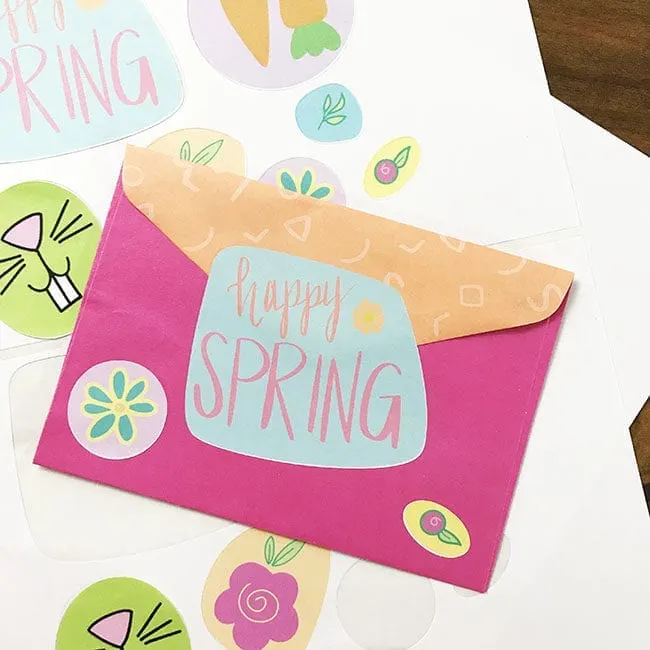 What Files are Included?
When you enter your email and name in the form below you will receive an email with a zip folder. Inside the zip folder you will find the Easter cut files in three files types (DXF, SVG, PNG).
DXF files can be opened in Silhouette Studio and cut with a Silhouette Cameo.
SVG files can be opened in Cricut Design Space and cut with a Cricut machine.
PNG files can be used with either software using the trace feature if you are having issues with the DXF or SVG files.
More Free Cut Files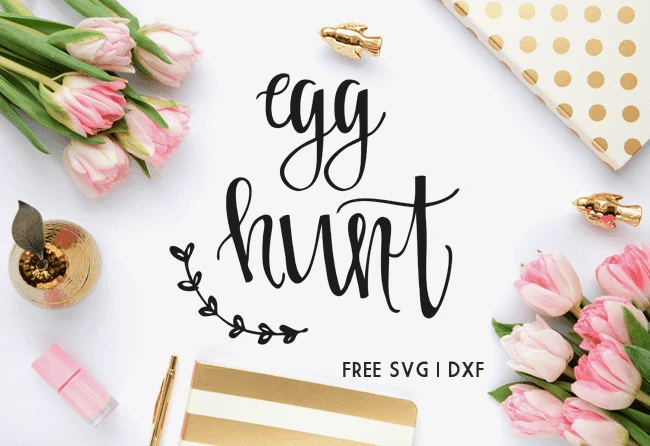 Have you seen all of our cut files? You may also find something in the 60+ free cut files we shared in 2018.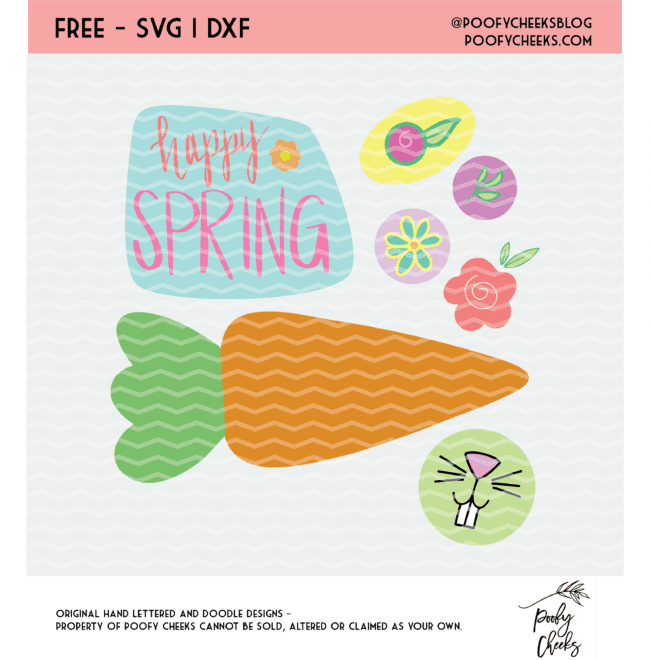 Ready. Set. Download Happy Spring