First Day of School Chalkboard
The first day of school is right around the corner for my kiddos. I came across the cutest apple chalkboard for $3 in the Target Dollar Spot and couldn't resist. I instantly knew I wanted to make a first day of school chalkboard with it.
First Day of School Chalkboard Supplies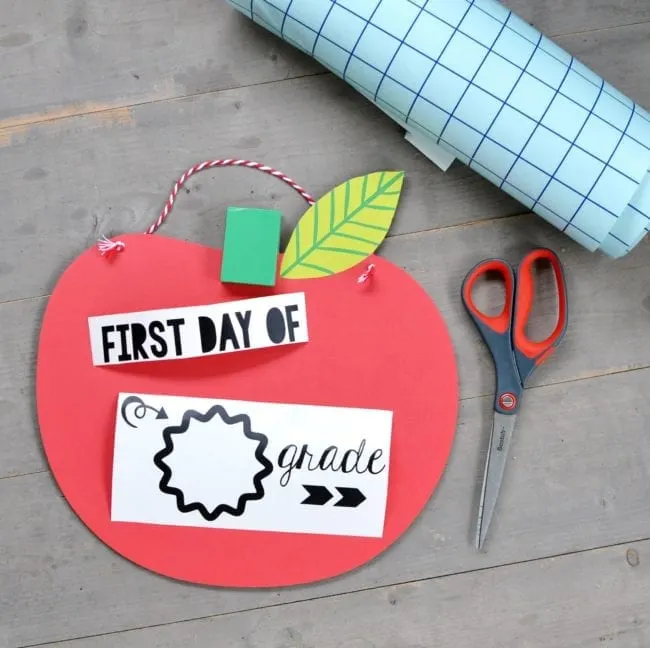 I combined some of the shapes from the Free School Themed cut files I shared last year along with the fonts KG Bless Your Heart and KG Hard Candy Font – Solid. Then I cut everything onto black adhesive vinyl.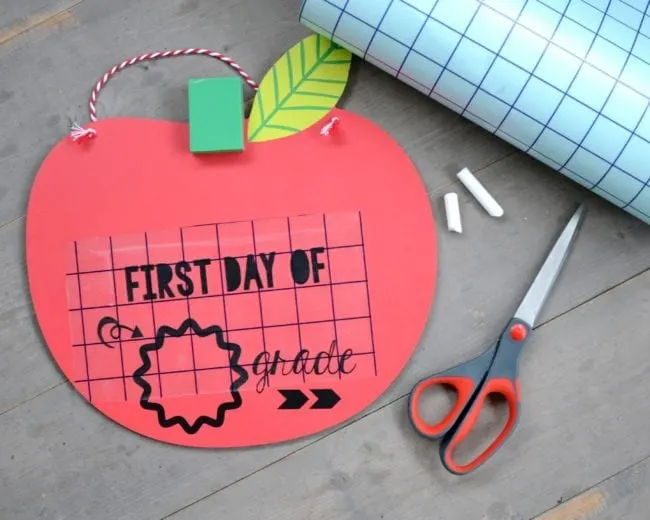 Once I weeded the matte black adhesive vinyl I used transfer tape to apply everything to the chalkboard. I wrote an entire post about using transfer tape you might find helpful. My favorite transfer tape is the blue gridded tape as it helps me line everything up straight.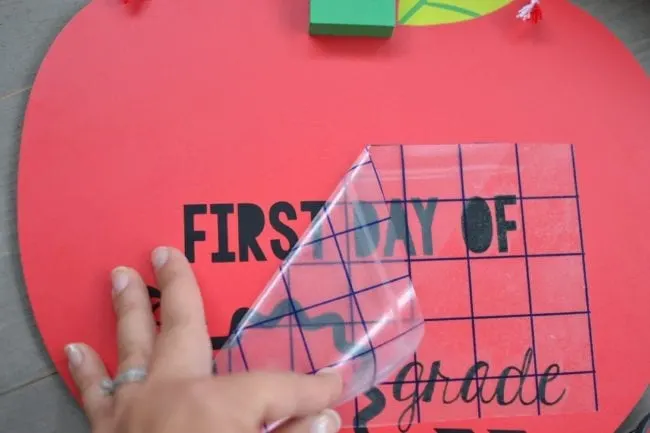 The back to school chalkboard took no time at all. I made it in under 10 minutes. We have two weeks until the first day of school so I'm happy to be ahead of the game this year. Normally I'm putting things together the night before. With that being said we are also done with all of the back to school uniform and supply shopping. That is usually last minute too.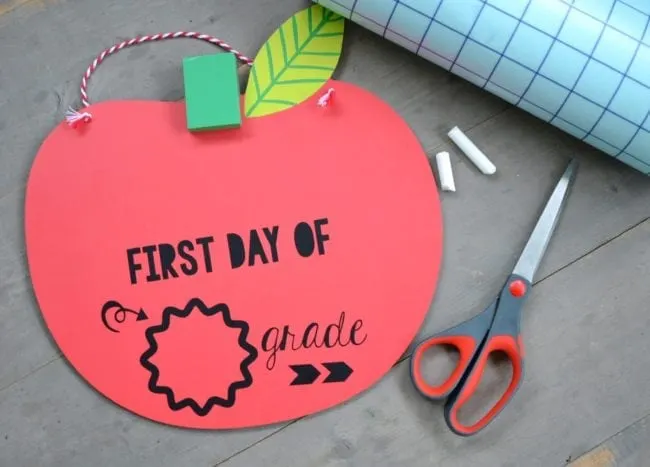 We have three kids who will be in elementary school this year (5th, 4th and Kindergarten) and on in Pre-Kindergarten. Next year our youngest will be in Kindergarten so I thought about buying a second apple chalkboard and putting 'first day of Kindergarten' on it. Time flies!