Three years ago I was working from home blogging, momming and running my ETSY shop full time. My ETSY shop was booming as I created baby onesies one after the other. The holidays were always the best time of year for my shop. I started creating new products for Halloween, Thanksgiving and Christmas in August so I could have them ready to list.
I'm always last minute but there are a lot of people thinking and purchasing for the holidays months in advance. I want to be like them – ha.
My daughter Delilah was two at the time and she was my little model. Now I look back and realize I was creating a monster. She loves to pose for pictures and sneak off to find the brightest lipsticks she can now.
That year I created a whole line of Halloween trick or treat bags and this pumpkin design was one of them. Place a letter, name or monogram in the middle for a personalized trick or treat bag. I've got another design coming soon especially for the boys.
Supplies Used for Pumpkin Trick or Treat Bag
I get a lot of questions asking which heat source and cutting machine I use. I'm currently using the Silhouette Cameo 3 and the Power Press heat press. I purchased both from Amazon with my prime account.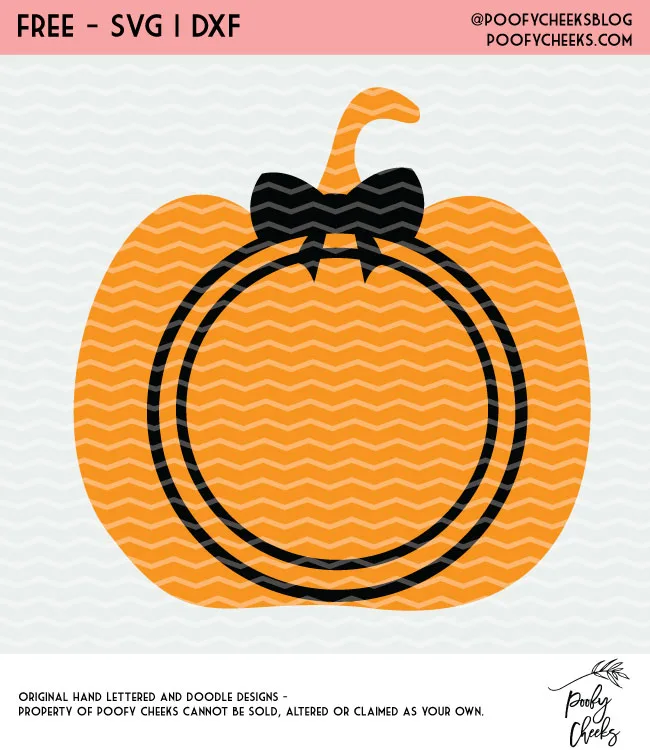 Pumpkin Cut File FAQs
What can I make with these cut files?
Cut these files onto any medium you prefer and make SO MANY THINGS! Make mugs, cups, shirts, onesies, tote bags or basically whatever your heart desires. I have put together a list of adhesive and iron-on blanks to give you more ideas. My Vinyl Direct has a whole bunch of blanks you will fall in love with.
Where do you get your vinyl?
I buy from a handful of different places to get my hands on new products when they come out. My favorite is Happy Crafters because the girls are always so willing to help and they have quick processing time. I hate waiting around for items to ship ya' know!? My next favorite is Expression Vinyl. Both of these places offer the typical colors and types of vinyls and both have an array of fun prints staying on top of new trends.
Do I have to input my email and name each time I want to download a new freebie from your site?
Yes, this is how we tell what is popular and how many times each cut file is downloaded.
Can I sell items I create with the free cut files?
Yes, the cut file is for personal and commercial use. You may NOT sell the digital files themselves but you may sell items you create using the cut file designs. Please tag us with your creations on IG (@poofycheeksblog) and we may share on our own feed!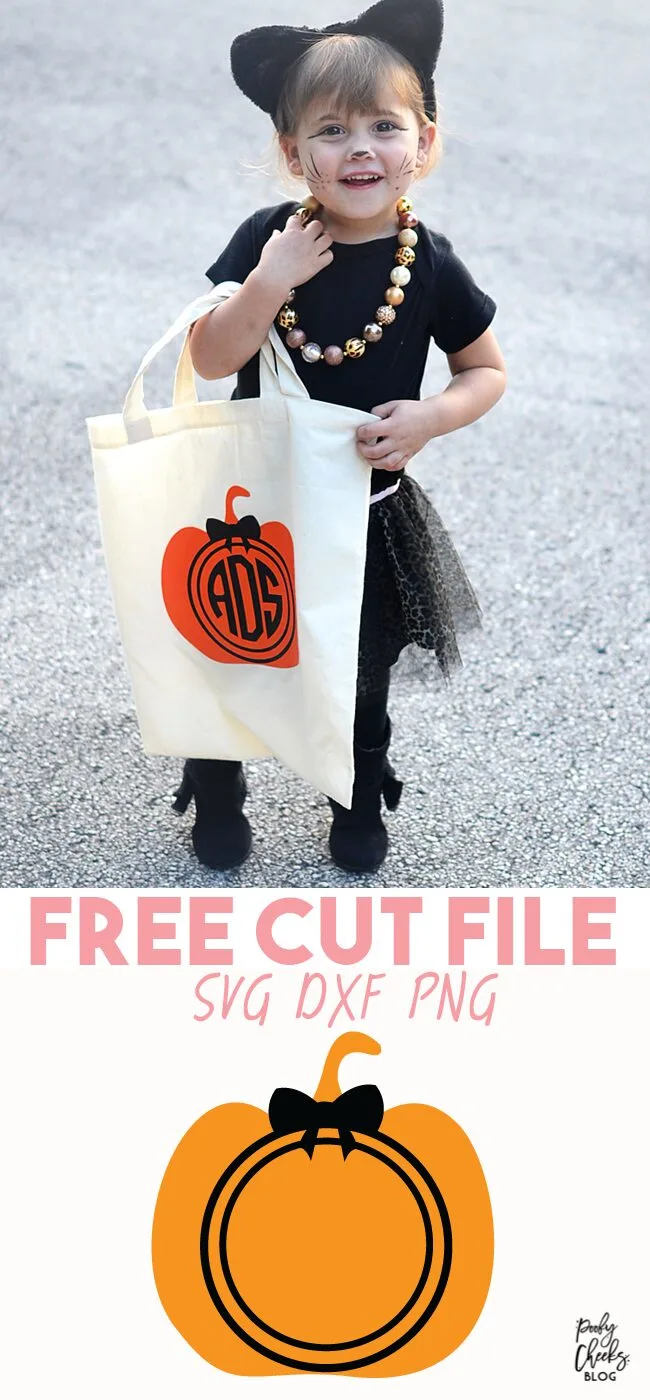 Download the Free Pumpkin Cut File