---
Spring is HERE! I am sharing a Spring Front Door Decor Idea using my vinyl stencil wooden sign method. I purchased a pack of 18″ wood rounds on Amazon and knew with a little paint it would be perfect for my front door.
I'm joining with my #TeamCreativeCraft friends so scroll all the way to the bottom to see what Spring Garden crafts they are sharing too.
Spring Door Decor Supplies:
Acrylic Paint (I used a mauve and black)
Matte Mod Dodge
Paint Brush
Blue Painters Tape
Oracale 631 Vinyl
Transfer tape
220 grit or higher Sand Paper
Silhouette Machine (or Cricut, or your preffered cutting machine)
Making the Spring Door Decor Sign:
My nine year old daughter helped me with this sign so gather up the crew and make some decor for every season.
Start by lightly sanding the round and wiping clean. Then tape off half of the sign with blue painters tape. I eyeballed it but you could measure if you want perfection.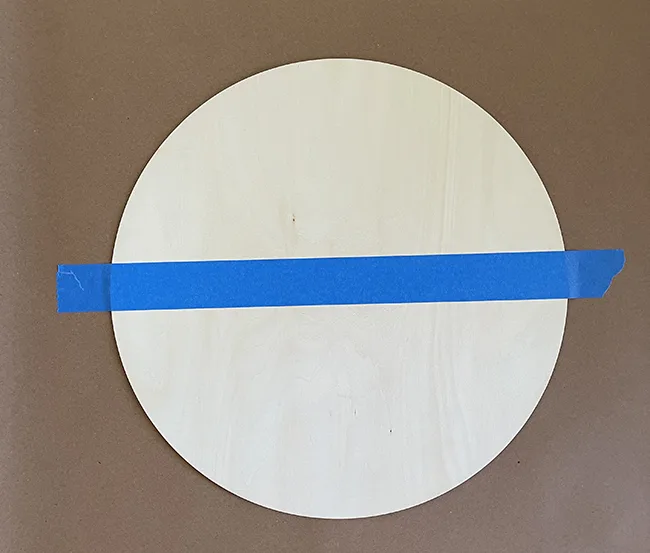 Paint one half of the round using the acrylic paint color of your choice. Let it dry completely and then remove the tape.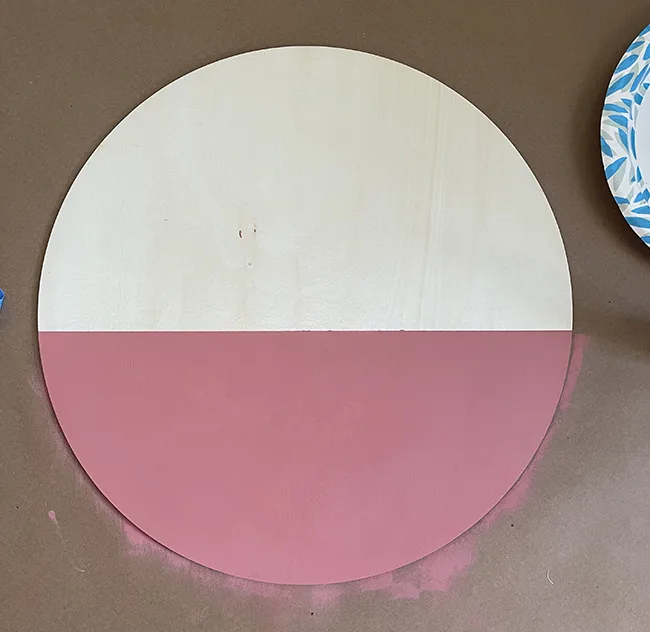 While the paint is drying open up the floral cut file design inside your cutting machine software. I purchased a floral cut file from ETSY, deleted the bottom half and then placed a rectangle around it to create a stencil.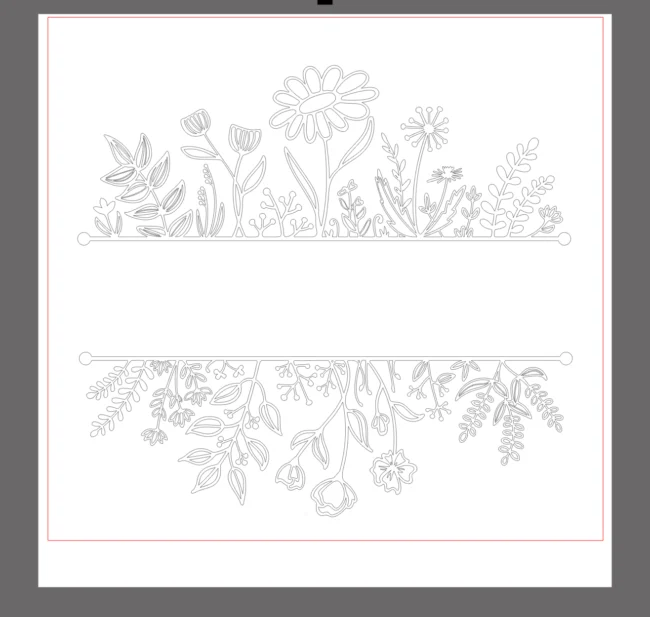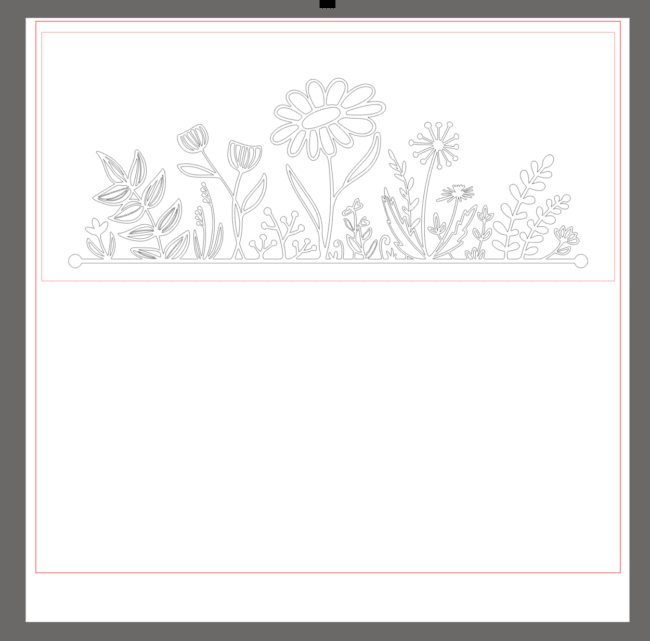 After reverse weeding (so that I weeded out the flowers and left the background) I used transfer tape to apply it to the round right along the paint line. First I painted on a coat of mod podge and let it dry, then painted over that with black paint.
When the paint is dry gently peel off the vinyl at a 45 degree angle. I forgot to sand my sign first and some of the wood peeled along with the vinyl … don't be like me.
For the final touch you can stencil and paint on 'welcome' or find wooden letters to glue on. (I cut mine from birch using my GlowForge)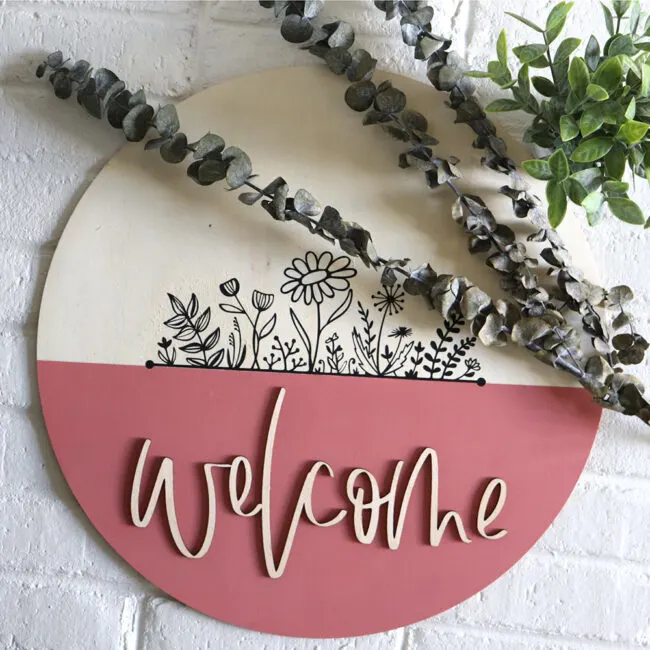 Want to Learn More About Wooden Signs with Vinyl Stencils?
I have my e-book marked 50% off this weekend!

More Spring Garden Craft Ideas…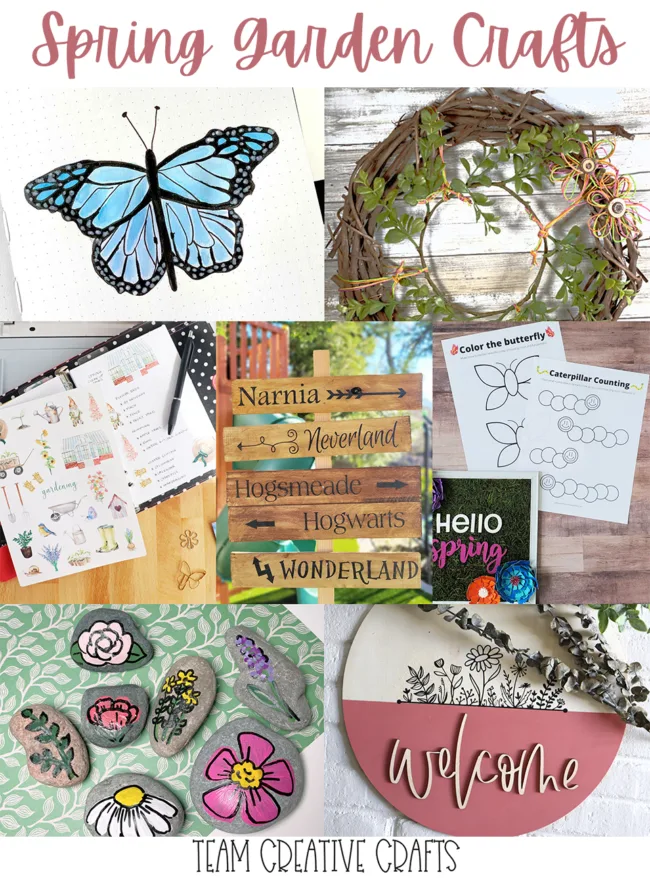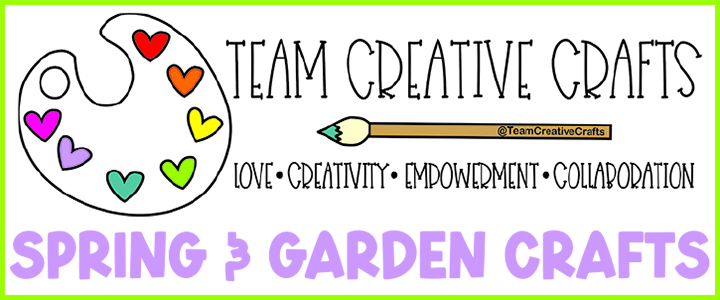 Team Creative Crafts Giveaway:
a Rafflecopter giveaway