Silhouette and Cricut Supplies.
Today we are talking about the cheapest Silhouette and Cricut supplies and places to buy them!
Who has a Silhouette or Cricut cutting machine? I have had my Silhouette Cameo for three years and actually have two of them now (before that I owned a Cricut). I use mine for my business and for crafting.
My sister has the new Cricut Explore and uses hers quite often as well. Since I have had mine for so long and we both buy replacement supplies more often than the normal casual crafter I have homed in on where you can get everything for cheap. I despise paying high prices for supplies and cringe when I see the prices craft stores are trying to charge for replacement blades, mats and especially vinyl!
Heat transfer and adhesive vinyl are so ridiculously overpriced in stores in makes me angry. That is why I wanted to share the cheapest places to buy silhouette and cricut supplies with you. STOP paying 5 times more for vinyl!
Cheapest Places to Buy Silhouette and Cricut Supplies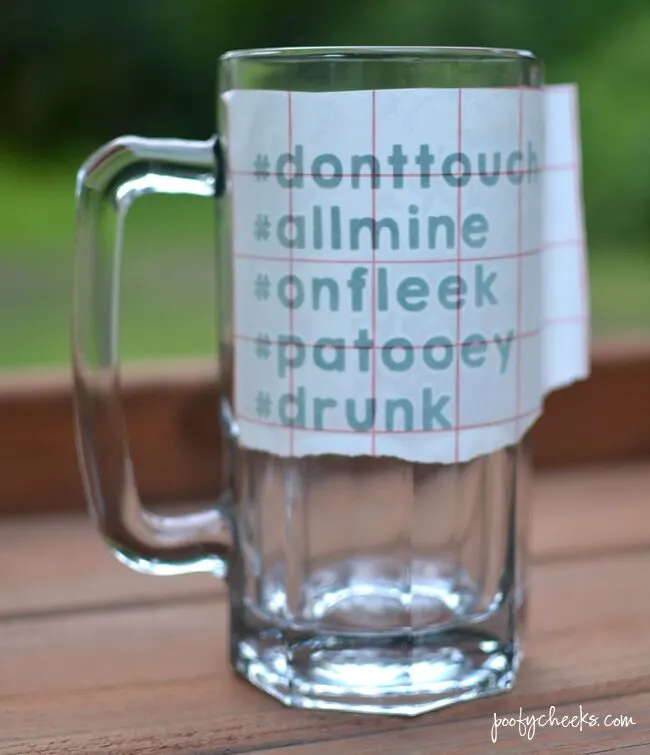 Replacement Mats
I buy a new mat about once every 6-8 weeks and I purchase the 12×24 inch mat because the vinyl I purchase comes in 12×15 inch sheets. The good part about the long mat is that I use one side first and when it begins to loose its stick I flip it and use the other side. I feel like that helps me get twice the time out of it.
Cricut Mat 12×24
Silhouette Mat 12×24



Replacement Blades –
I mostly cut adhesive vinyl and heat transfer vinyl with my blades. Sometimes they last about a month and other times they last a bit longer. I have found that the thing that dulls my blade the quickest is cutting glitter and flocked heat transfer vinyl.
Cricut Blades
Silhouette Blades (Regular blade)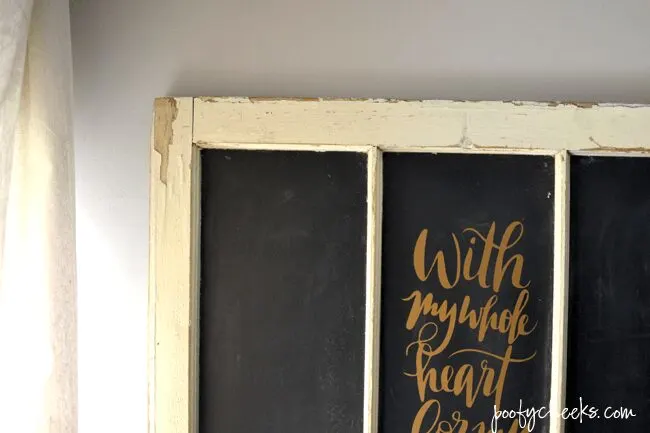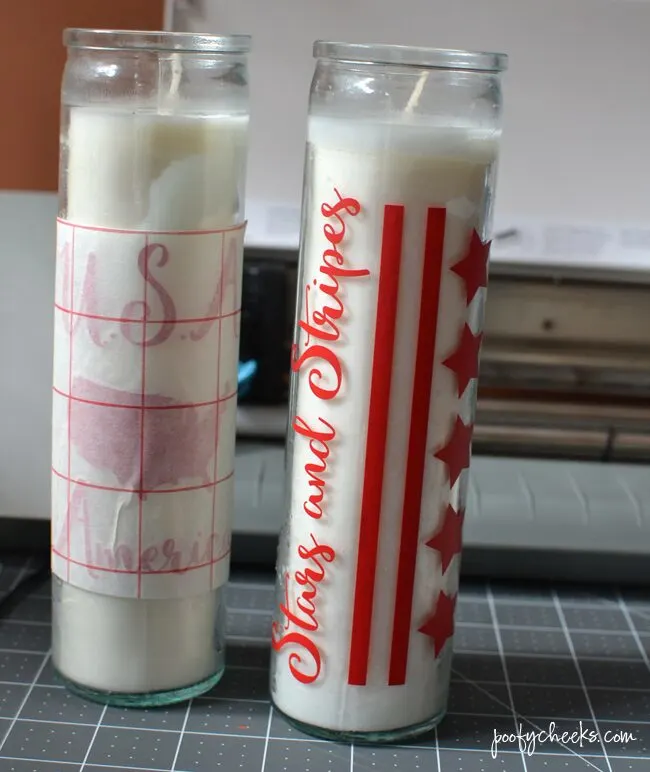 Adhesive Vinyl –
I will be doing an entire post devoted to adhesive vinyl because I use adhesive vinyl a lot! I use it mostly for crafting. Sometimes I use it as a stencil for paint and other times I use it as the actual design. I buy most of my adhesive vinyl from Happy Crafters. They have text coupons you can sign up for and run a lot of sales and promotions. They carry tons of colors and they even carry pattern vinyl – can you say buffalo plaid? Although it was brought to my attention that Expressions Vinyl is even cheaper!! Say WHA!? (Let's all say thanks to the anonymous comment!)
Happy Crafters Adhesive Vinyl
Expressions Vinyl Adhesive Vinyl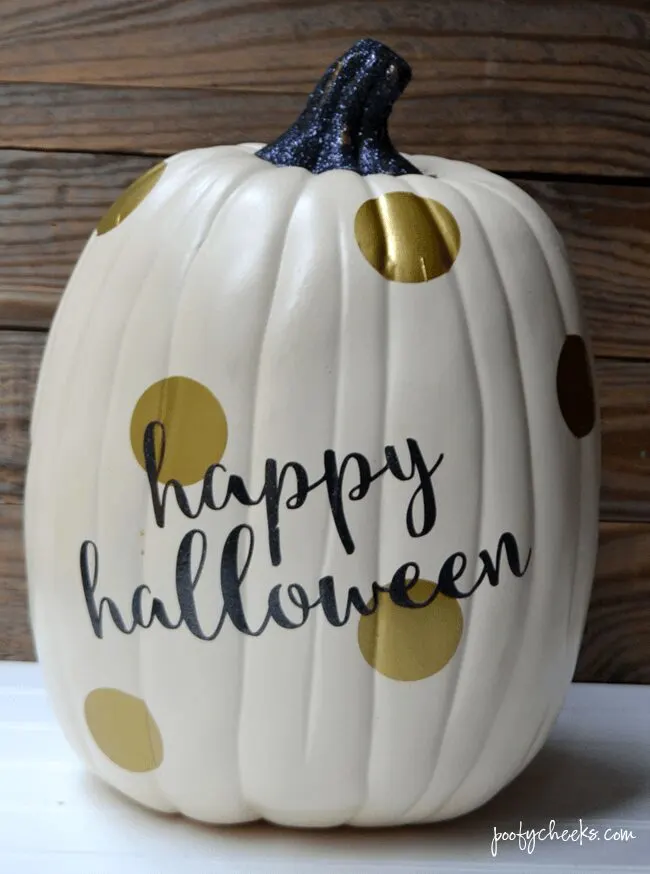 Adhesive Vinyl Transfer Tape –
Transfer tape (aka application tape) is used to lift adhesive vinyl and place it onto your object all at once instead of one cut piece at a time. For intricate designs or perfect spacing you NEED to have transfer tape!! I used to try to get away without using it but then once I bought a roll I told myself I would NEVER go without using it again! I purchase the 6 inch wide x 100 yard long clear transfer tape from Happy Crafters. If my design is wider than 6 inches I use two pieces and slightly overlap. It lasts a LONG time.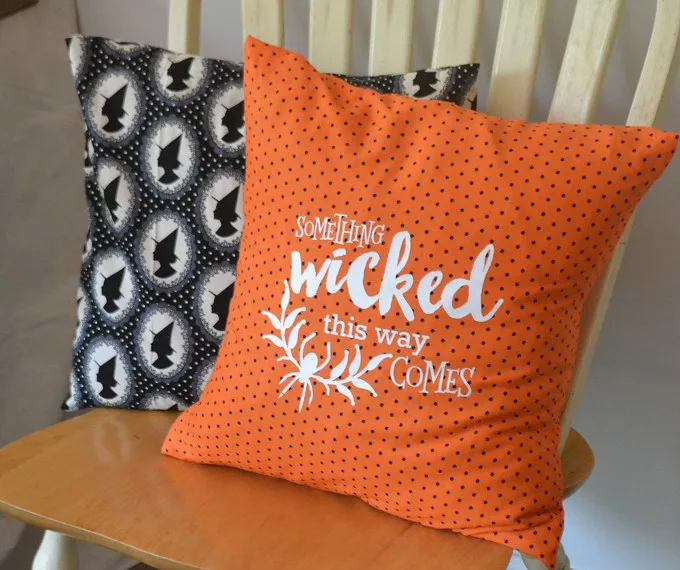 Heat Transfer Vinyl –
Heat transfer vinyl is the thing I cut the most. I use it to make shirts which I sell in my ETSY shop and I used it for pillows and last month used it for an advent calendar. I also buy a lot of my heat transfer vinyl from Happy Crafters. Again they have tons of options from glitter, to regular to flocked. I wrote all about tips, tricks and advice for working with heat transfer vinyl if you aren't too familiar with it.
Happy Crafters Heat Transfer Vinyl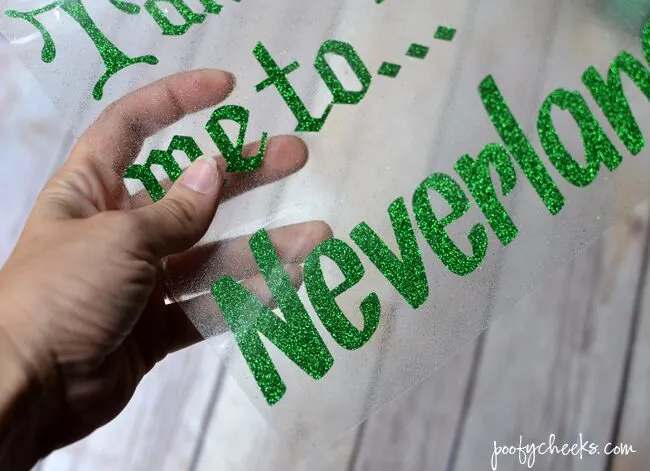 Since these are the supplies I typically use and buy I hope this helps you all save some money on your crafting supplies! If you know of a place to find cheap Silhoutte and Cricut supplies not listed or if there are supplies somewhere else for cheaper please share! I have been trying a few different places lately but if shipping takes too long the prices aren't always worth it.
I have a Cricut Explore Air on my wish list for this year - it is WIRELESS! Hint, hint to my husband! Don't forget if there are any other types of tips or tricks you want to know about working with these two machines let me know in the comments!
More Resources -