The motivational cut file post contains affiliate links to products I use and recommend. By making a purchase I may receive a small commission.
2018 was nothing short of amazing here on the blog. Our community of Cricut and Silhouette users grew exponentially. I shared over 60 FREE cut files and started the Poofy Cheeks Shop with cut files for $1.99 each.
I wanted to kick off 2019 with a motivational cut file that seemed to play a part for me in 2018 and will hopefully continue into 2019. As a mom of four, blogger and wife with a full time job outside the home I rarely find time to do things for myself.
In April of 2018 my husband and I joined Cross Fit and it has seriously changed our lives. We have made some amazing friends. Most importantly we did it for ourselves and it has been good for our minds, bodies and souls.
Cross Fit has been something I do for me. I dread going some days but once I get there and finish the workout I feel like a million bucks. I am constantly being blown away by how many changes are happening physically and mentally.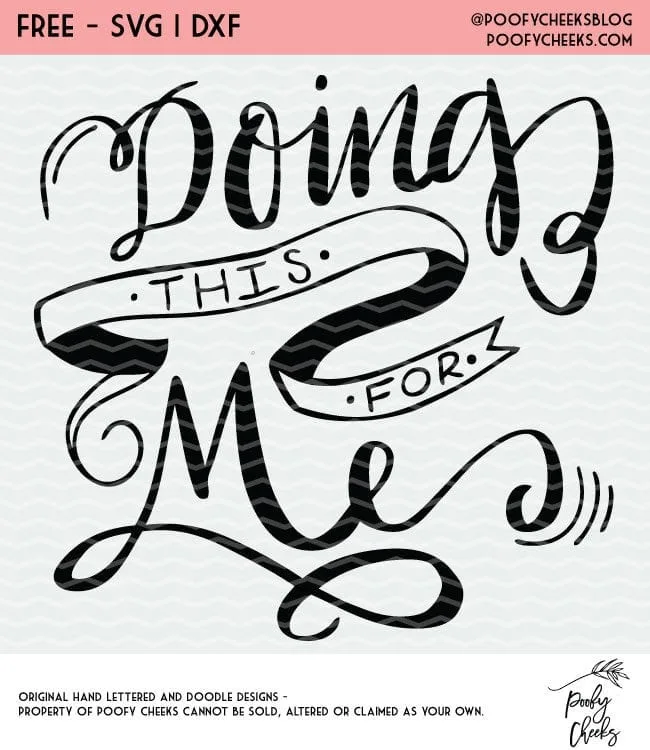 Doing this for Me Motivation Cut File FAQs
What can I make with the cut file?
Cut these files onto any medium you prefer and make SO MANY THINGS! Make mugs, cups, shirts, onesies, tote bags or basically whatever your heart desires. I have put together a list of adhesive and iron-on blanks and 35 ways to use adhesive vinyl to give you more ideas. My Vinyl Direct has a whole bunch of vinyl blanks you will fall in love with.
Where to buy vinyl…
I buy from a handful of different places to get my hands on new products when they come out. I love Happy Crafters because the girls are always so willing to help and they have quick processing time. Waiting around for items to ship is the worst! I also like to purchase from My Vinyl Direct and Expressions Vinyl. Both of these places offer the typical colors and types of vinyls and both have an array of fun prints staying on top of new trends.
Can I sell items I create with the free cut files?
Yes, the cut file is for personal and small business commercial use. You may NOT sell the digital files themselves but you may sell items you create using the cut file designs. Please tag us with your creations on IG (@poofycheeksblog) and we may share on our own feed!
**You may not use this design for sites such as Amazon, Café Press, Zazzle etc.
Do I have to input my email and name each time I want to download a new freebie from your site?
Yes. The form tracks cut file popularity and how many times cut files are downloaded. It's how I know the
More Free Poofy Cheeks Cut Files…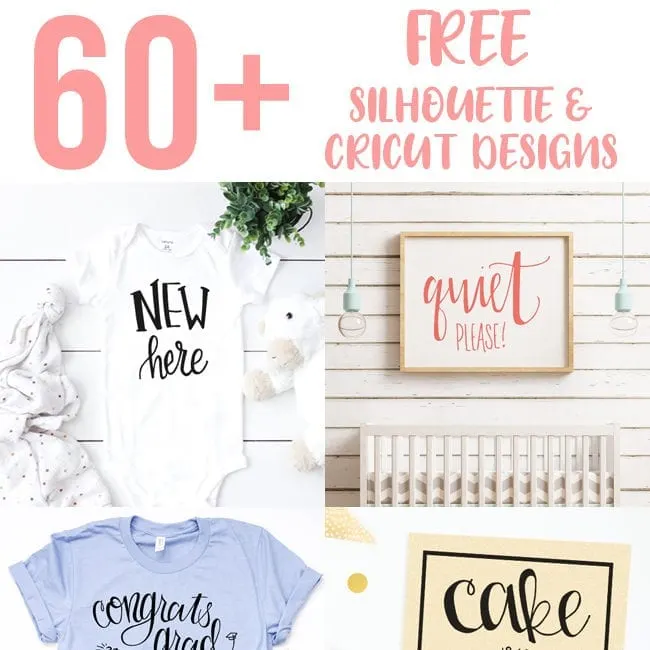 Download the Motivational Cut File
Enter your name and email below and the cut file will be immediately sent to your email. We use this form to track the popularity of our cut files.
If you like our forever-free cut files do us a favor and help spread the word so we can continue to offer our files for free. Pin this to Pinterest.