---
Hey friends! Can you believe summer is quickly coming to an end? I am sharing a really great teacher survey printable.
We sent these to my boys' teachers on the first day of school and it helped so much when I wanted to send them little gifts, Christmas gifts and Teacher Appreciation items. When I sent in items I knew I was sending them things they needed, wanted or would definitely use.
As a parent who stayed at home for over three years I know teachers have their hands FULL! My kids often spend more time with their teachers than they do with me now that I'm back at a full time job. Therefore I want to show my appreciation. Something as simple as their favorite drink and candy can brighten a rough day!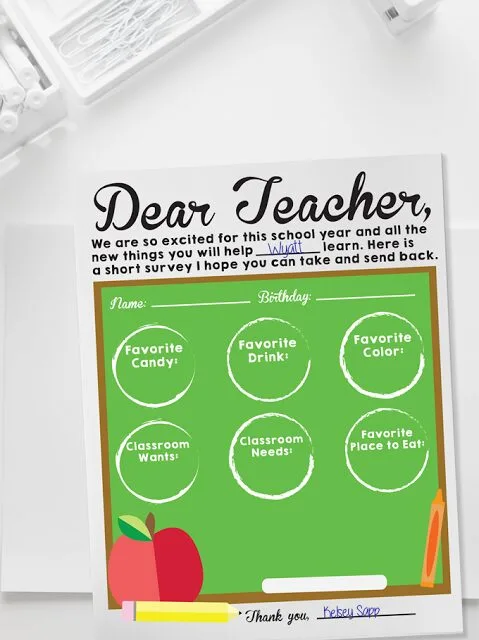 The teacher survey printable has two spots to fill in with your child's name and your name. There are six spots for your child's teacher to fill out that ask their favorite color, drink, candy and place to eat as well as classroom wants and needs.
Since I am a bit of a craft supply hoarder I have found that I usually have a few supplies that teachers need or want already around the house. By having this list I can also keep classroom needs and wants on my radar if I see them on sale!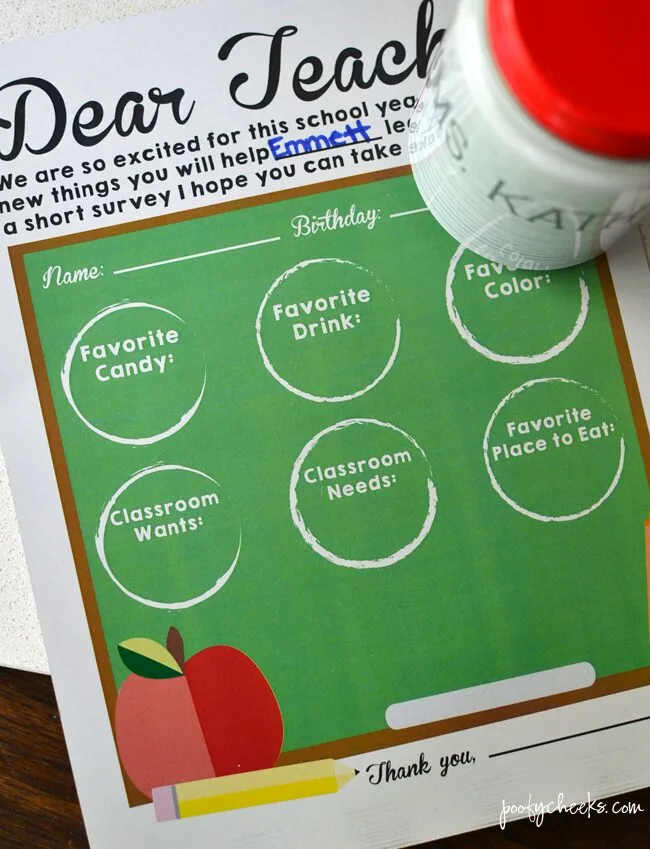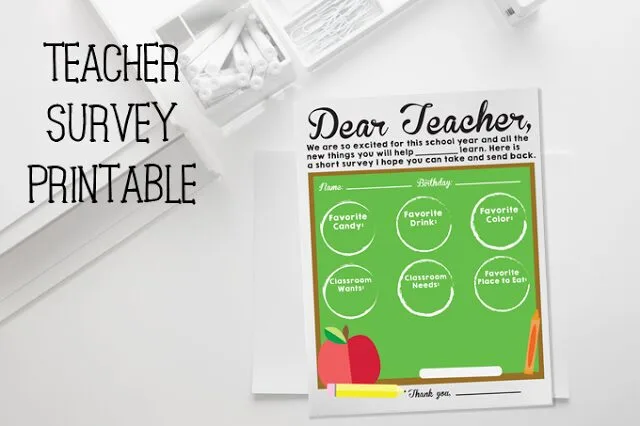 I have mine all printed and ready to go along with a few papers that have to be sent in on the first day of school. We start back on August 15th and I am stressing. Over the summer I returned to a full time job so we have been searching for daycares, arranging after school pickup and on top of that our boys are going to a new school this year. How did I ever work full time with kids before!?