Lately my inbox has been flooded with questions about the supplies I am using for my business, blog and cut files. Of course I am always quick to answer these questions because I want all of you to have the tools keyou need to be successful in every season of your craft journey.
I decided instead of spending lots of time looking up links I would gather everything here. Now you will have a spot to check if you are questioning what cutting machine, heat press, camera or other supplies I have been using.
This post contains affiliate links to products I use and recommend. By making a purchase I may receive a small commission.

Basics – Computer, Printer, Tablet and Phone
I was using a dinosaur toshiba laptop that weighed a ton and had some keys missing but upgraded last month. I also recently started using a tablet. Both of these items have been game changers for me.
It took me a while to figure out how much I love Apple products after using Samsung phones and PCs. Now with the iphone, iPad and Mac laptop I can quickly air drop files back and fourth which has been saving me SO much time. I've switched to the dark side as my brother tells me.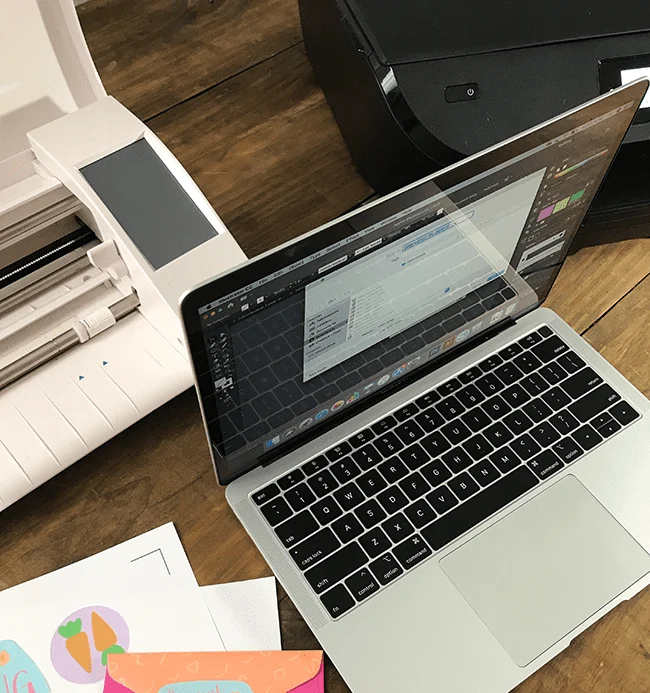 Supplies Used to Create Cut Files
This is a list of supplies I use to create my cut files. I used to create them the old fashioned way with a black sharpie and paper. Then I would scan them into the computer and digitize with Adobe Illustrator. In the last few months I started using the ProCreate app on my iPad.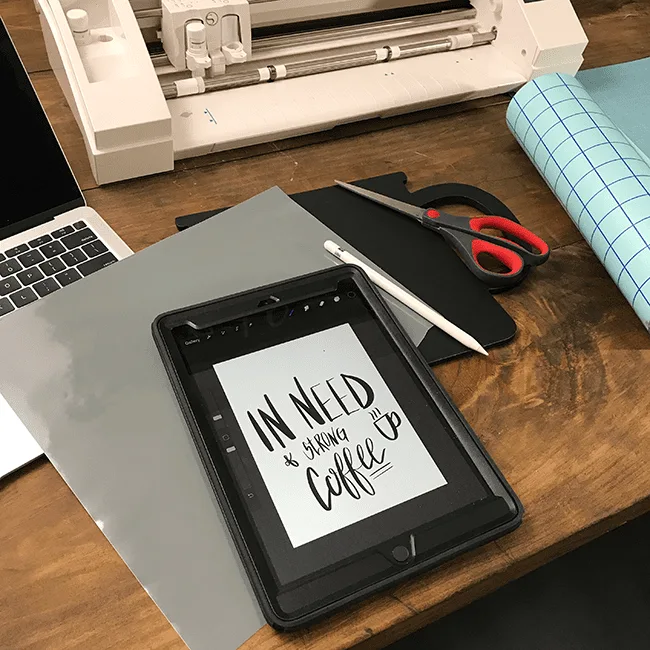 Photo and Video Supplies
I was using my Nikon camera on a daily basis when I was blogging a lot of craft tutorials and recipes. Over the past year I've started using my phone more and more for both photos and videos. I find using it is so much more convenient.
My phone is smaller and always with me. Plus I don't have to get the pictures off of my camera and edit them from a laptop. I can edit and use from my phone as I need to use a picture. This is especially great for posting to Instagram.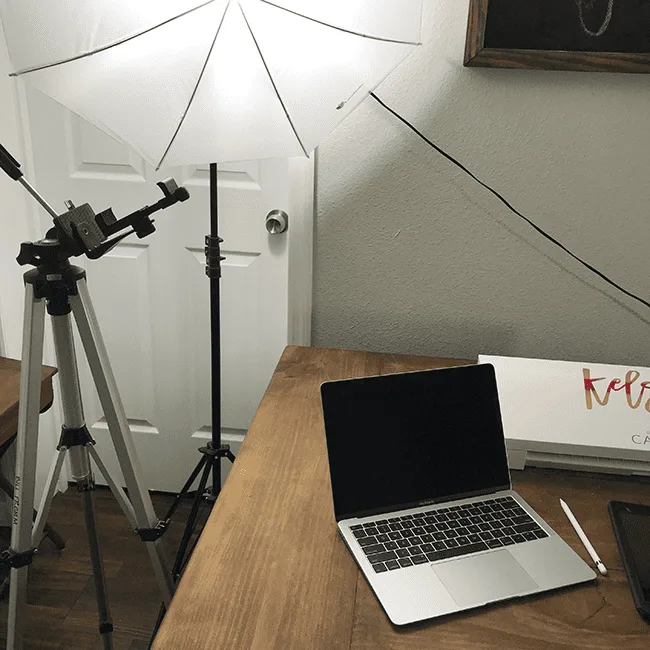 *Disclaimer – this is not to say I don't LOVE my camera because it takes amazing pictures. The pictures are great if I'm doing portrait photos. If I'm doing flat lays I don't need it and neither do you.
TShirt Side Business Supplies
I have a facebook group and online shop where I sell things (mostly Tshirts) that I make with my Silhouette Cameo and heat transfer vinyl. I
A lot of these supplies are also used to make things I share on the blog.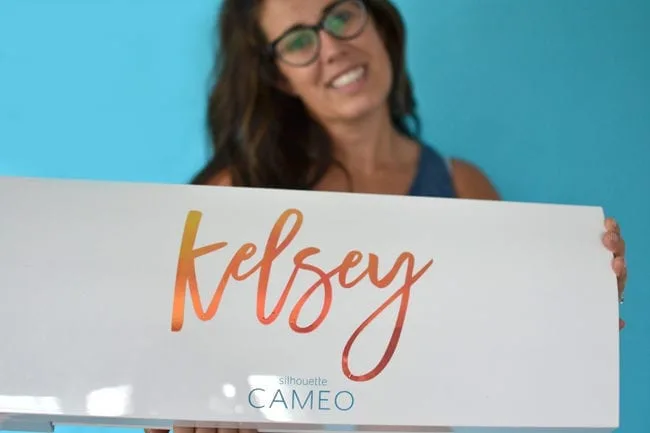 Sign Making Side Hustle Supplies
Every four to six weeks I host a wood sign party at my house. Of all the things I do this one brings me the most joy and the least amount of income. Go figure, right? I do them because I enjoy the girl time with friends and new acquaintances.
I'm writing an entire post on how I host and organize my sign parties. The sign parties also inspired me to make and sell the signs on my own which has been quite successful. More on this in the coming weeks.