Free Apple Cut Files. This post contains affiliate links and if you make a purchase we may receive a small commission.
School is almost out and that means end of school teacher gifts. I'm showing how I used the apple cut file to make Teacher Appreciation gifts last week. I made personalized glasses filled with candies and a small bucket. Both of them turned out super cute but since I was up late last minute crafting I only have iPhone pictures to show for it.
My two littlest cuties with their apple teacher cups and candy. Their sweet tired little faces.
I drop them off between 7-7:30am before heading to work which means we get up at 6:30. Delilah is always a grouch and Emmett is either happy or crying. Oh the joys of Motherhood – ha!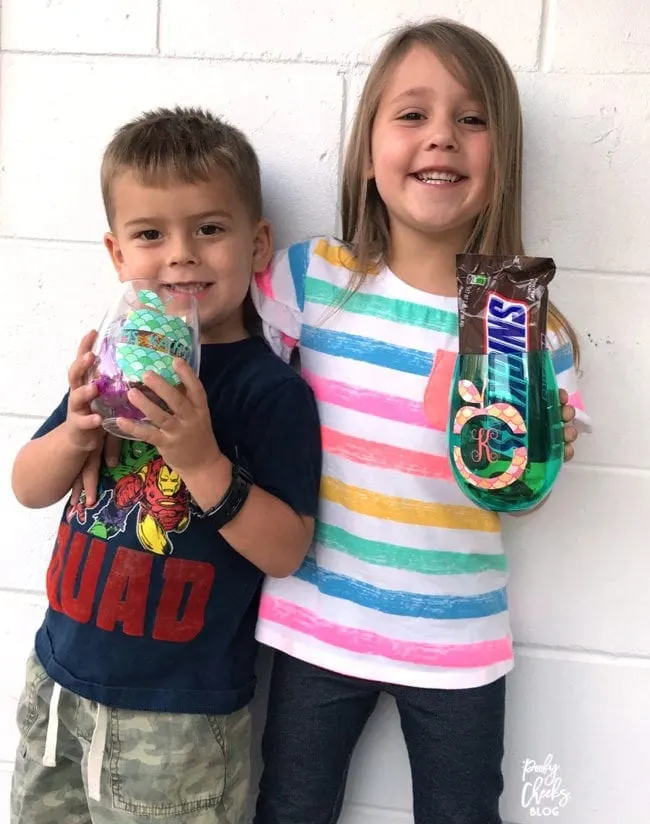 For the metal container I used regular matte yellow adhesive. I purchased some special printed and glitter adhesive vinyl for the cups.
Adhesive Vinyl Used –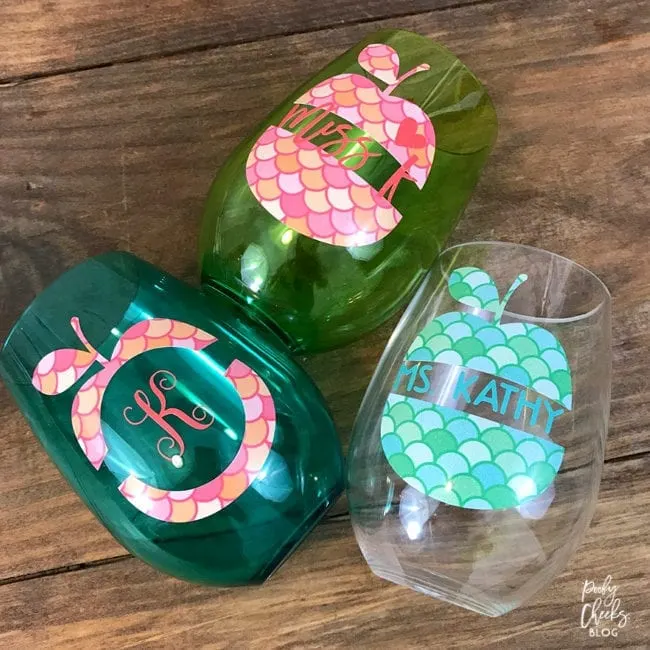 I cut the vinyls with my Silhouette Cameo, weeded it and then applied it using transfer tape. I'm not sure I will use these cups again since they have a curve at the bottom. It made it hard to get the bottom part of the apple straight. However if you are wondering where I bought the glasses I got them at the Dollar Tree for … you guessed it… $1. A very affordable teacher gift in my opinion.