Hey there lovelies. I don't know about you but I think birthdays are way less fun the older you get. Especially as a mom I've found the focus is never fully on you during your special day because there are always butts to wipe and mouths to feed. Since having kids I think I've either been broke or my husband has worked on my birthday making it that much less fun. Today I'm teaming up with Jen of 100 Directions for some birthday fun and sharing a birthday shirt design. I'm sharing the design as a cut file for a Silhouette Cameo or Cricut so you can cut heat transfer vinyl and make your own birthday shirt or anything your crafty heart desires for that matter. If nothing else you might as well sing yourself Happy Birthday from the rooftops as you slide into Starbucks for your free drink… even if the kids are in tow yelling for a cake pop from the back seat (or is that just me!?).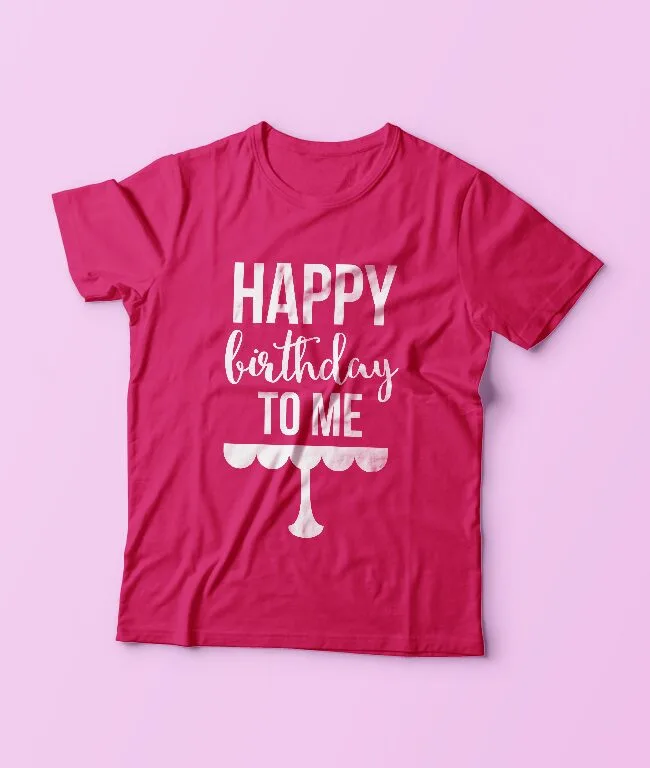 If you aren't familiar with heat transfer vinyl I have you covered. I talk all about tips, tricks and other ins and outs of applying heat transfer vinyl and also talk about the cheapest places to buy Silhouette and Cricut supplies including heat transfer vinyl in a few of my older posts. I work with heat transfer vinyl on a daily basis so I have become very knowledgeable about it.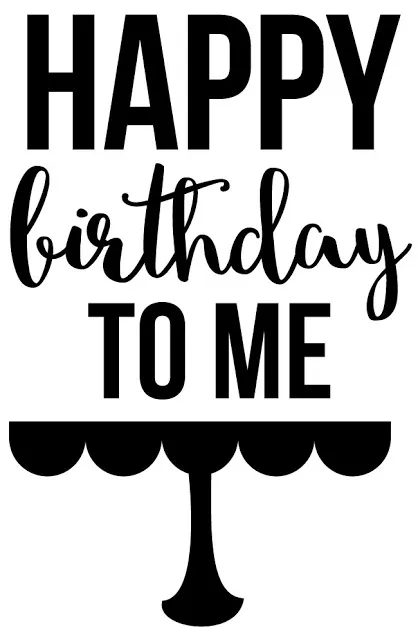 Now what are you waiting for? Make a Happy Birthday To Me shirt for yourself or for a friend because this day only happens one day a year. Heck be like my husband and forget how old you are. He was telling everyone he was 33 for over six months until finally his friend corrected him. He literally had to pull out a calendar to see for himself. He has been so happy the past few weeks. He says he feels like he got a year back. LOL!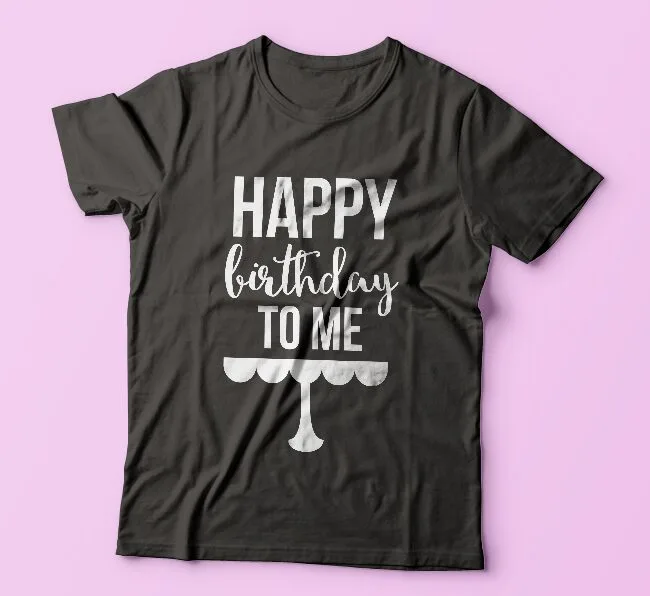 I'd love to see you sporting your shirt so be sure to tag me on Instagram! (#poofycheeksblog @poofy.cheeks) Check out all the other birthday palooza fun happening at 100 Directions!