Hey there Cricut Design Space users! Today I'm showing you how to use text in Cricut Design Space, how to weld cursive fonts, how to access downloaded fonts versus Cricut fonts for purchase and more. I have heard many of you have received a Cricut for Christmas and are needing some help getting started.
Text is the best way to start getting familiar with your machine, cutting medium and Cricut Design Space.
If you are using a Silhouette Cameo visit the Silhouette Academy posts to learn about using Silhouette Studio.
I am starting from the beginning so if you are familiar with design space skip down a few pictures. If you still haven't pulled your machine from the box I can help you unbox and setup your Cricut account.
Using Text in Cricut Design Space
After you sign into Cricut Design Space click one of the three places below marked with arrows to start a new project. If you click the three line icon on the top left proceed by clicking 'New Project'.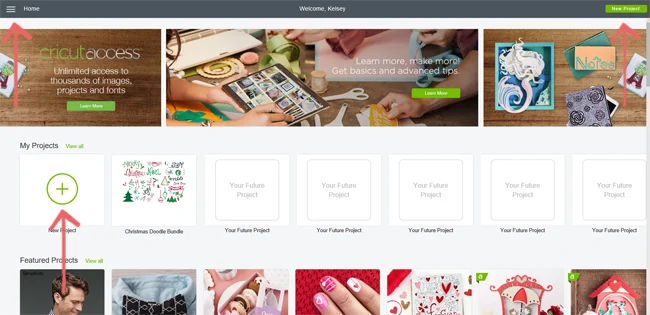 Once you start a new project you will be taken to a gridded design space otherwise known as the Canvas.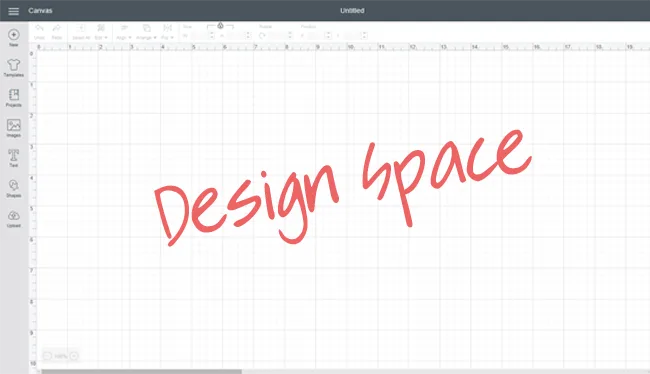 To add text onto the canvas click the text icon on the left sidebar. A small box will pop up (second arrow) and this is where you enter your word or phrase.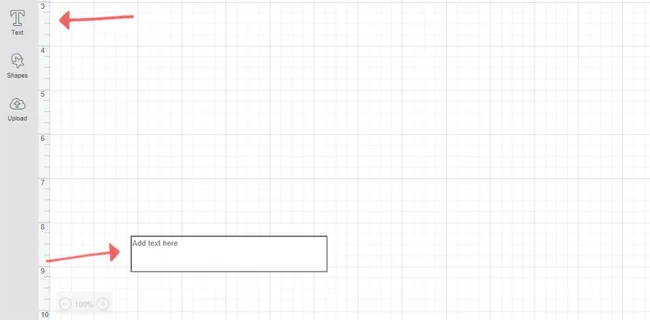 Once you type your word out pick a font (far left arrow). Notice how the cursive font has large spaces between the letters? To bring the letters closer together change the letter space to a smaller number. You can even use negative numbers if need be. I'm not sure why Cricut Design Space does this. Being a former Cricut user and when I use this font in other programs it does not have such a large letter space.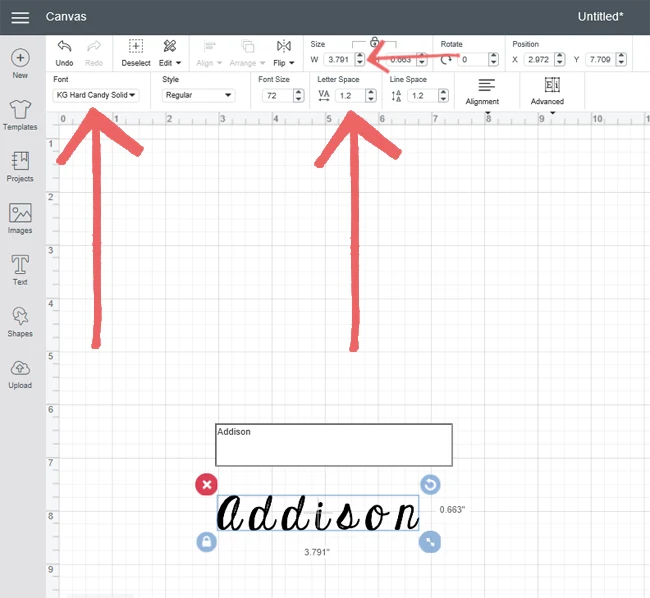 Picking Fonts from Cricut Design Space
When you click on the 'font' to change a font choice another screen pops up. You have the choice to view all fonts (Cricut fonts for purchase as well as the ones downloaded onto your computer.) By default it is set to 'all' as you can see in green to the left of the search box.
To view only the fonts you have downloaded to your computer click 'system' and to view only the Cricut fonts for purchase click 'Cricut'. If you know the name of the font start typing it in the search box. Once you pick your font click on it and the text you typed will change.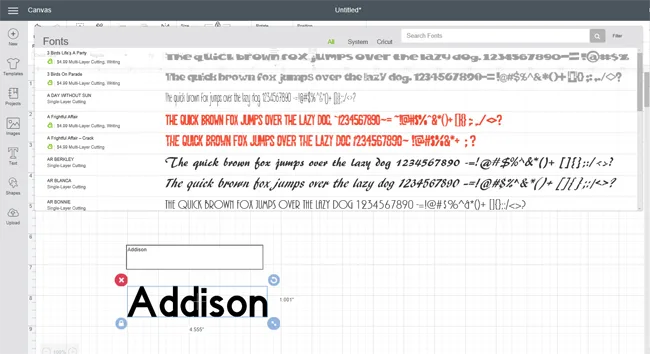 Once you have your font picked and the letter spacing to your liking right click on the font and then choose 'weld' from the drop down.
Why Weld Fonts in Cricut Design Space?
If you don't weld a font it will cut each letter out individually instead of as one connected word. For cursive fonts that you want all as one connected word you must weld! For fonts that are not cursive and fonts where letters don't overlap this is not necessary.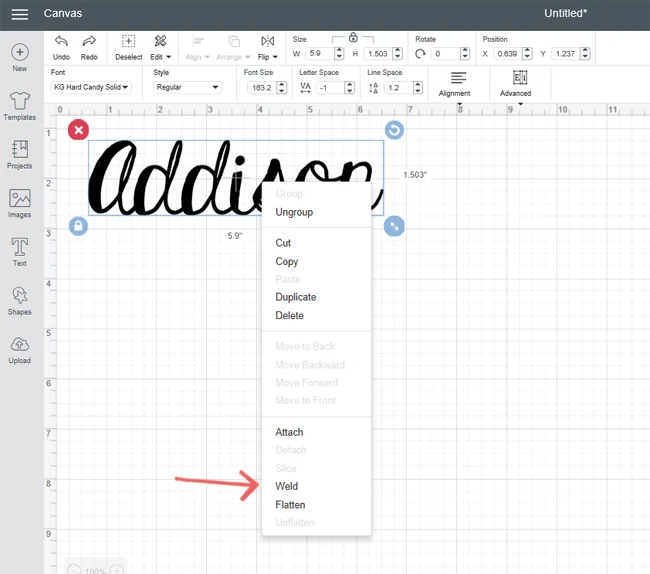 How to Size an Entire Word in Cricut Design Space
I often sell vinyl words and advertise them as 6 inches wide. In order to ensure the word or name the customer picks is the correct size. After welding a word click on it to select. I change the width to the size I want (see arrow below). W is for width and H is for height. You can lock the two together so they keep the word in correct proportion or click the lock to unlock and manipulate the width and height separately. This is also a way to resize things when you are working on a project with a specific size to keep.
The other option for resizing is to select a word and drag the bottom right arrow icon. You will see the inches along the bottom and right side as you drag to resize.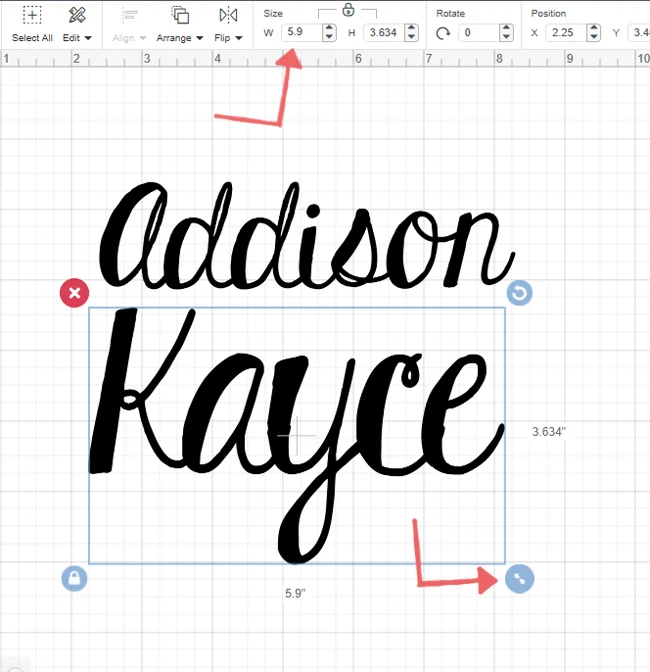 Do you have any other questions about text in Cricut Design Space? Leave them in the comments so we can all help!