Today I am explaining the difference between Heat Press Transfers (also referred to as screenprint transfers) and Heat Transfer Vinyl. Lately I've shown how I use heat press transfers for large shirt orders I get on Instagram but I still use HTV the most.
I started using heat press transfers about six years ago when my Santa Sacks became wildly popular on ETSY. I had so many orders coming in I didn't have time to cut and weed all the designs with heat transfer vinyl. After searching the internet I found heat press transfers as an alternative.
Heat Transfer Vinyl
What is Heat Transfer Vinyl?
Heat transfer vinyl is a plastic based material that can be applied to shirts and other promotional products. It is applied using a combination of heat, pressure and time. Different HTV brands and colors may require varying pressure, temperatures and press times (AKA not all of them are made the same). Most HTVs say they can be applied with a home iron but you aren't able to control pressure or temperature so I find a heat press works best.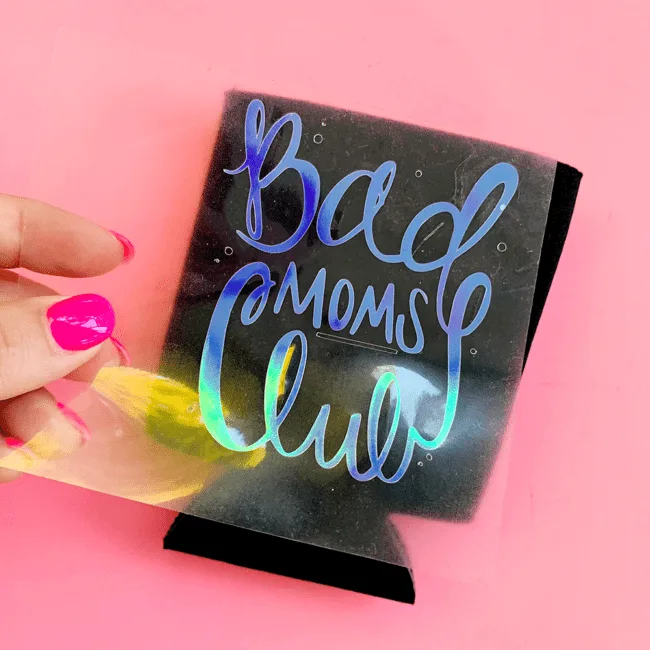 Heat transfer vinyl is also referred to as HTV or iron on vinyl. Heat transfer vinyl can be purchased from craft stores or online vinyl shops. (I shared the cheapest HTV sites in an older post I wrote. They also happen to be some of my favorite sites to order from.)
Most HTV has a carrier paper which is the clear, polyester backing on the HTV often referred to as the 'shiny side'. Once you apply the HTV you peel the carrier paper off and are left with a finished product. Discard the carrier paper.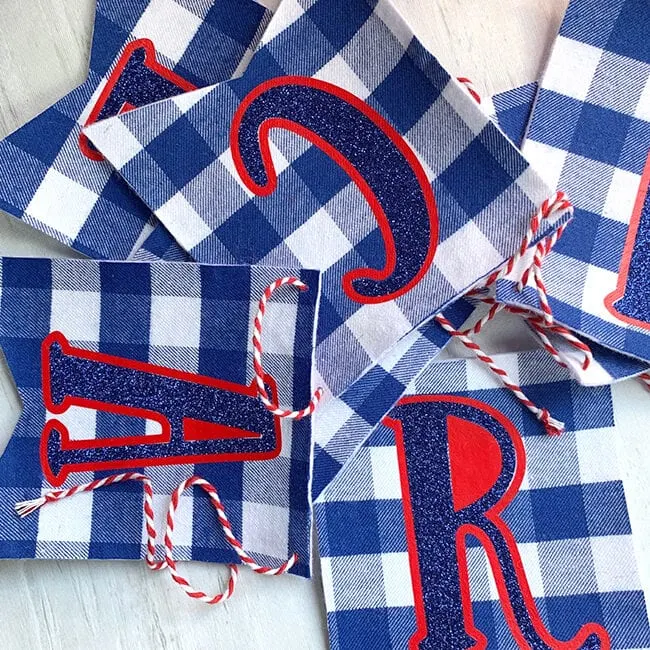 Pros of Heat Transfer Vinyl
The pros of heat transfer vinyl includes:
The ability to do custom designs at an affordable price
Can be applied with a home iron, easy press or heat press
You can get lots of free or cheap designs if you don't know how to create your own designs.
Options for glitter and metallic vinyls.
Cons of Heat Transfer Vinyl
Limited colors
Each color has to be pressed separately
You have to take the time to cut and weed the designs before you can press.
Heat Transfer Vinyl Video
How to Use HTV
To use HTV you need a digital cutter such as a Cricut Maker or Silhouette Cameo 3 machine and a computer with the cutting machines software. The digital cutter and computer will allow you to cut designs onto the HTV.
After the design is mirrored and then cut, use a weeding hook to remove the excess HTV from the sticky carrier paper so you are left with the design.
Put the design, sticky side down, onto the item you are going to apply the HTV to. Then use a home iron or heat press to press the HTV at the recommended pressure, time and temperature.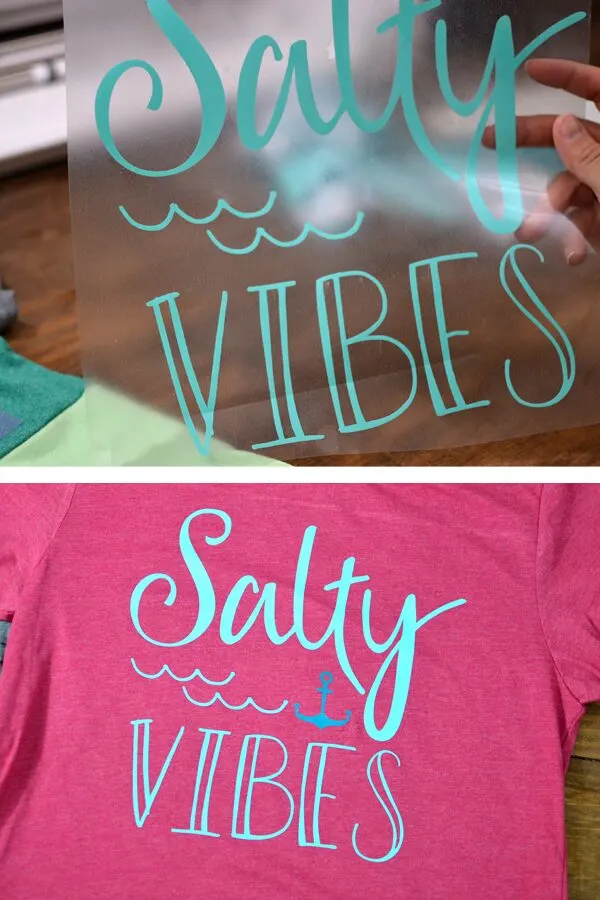 Heat Press Transfers
What is a Heat Press Transfer (aka Screenprint Transfer)?
A heat press transfer is a plastisol ink screen printed design put onto a transfer paper. The ink is transferred to a garment by using heat and requires high pressure and exact temperature to release it from the transfer paper. You cannot use a home iron to apply heat press transfers.
These can not be made at home. I have posted about these on my Instagram a few times and I think people are getting them confused with printable vinyl or printable transfers. This is screen print ink. Unless you have a screen print materials and a heat release paper with some other unusual materials at home you aren't making these on your own.
You can order premade designs from places such as MyVinylDirect or you can send in your own design to heat press transfer companies. When I fill bulk orders I send off the .AI or .PNG file to have them screen printed onto transfer paper. Some companies will not accept a PNG file and request the vector files only (SVG, AI, DXF). If you need any help the companies typically charge more.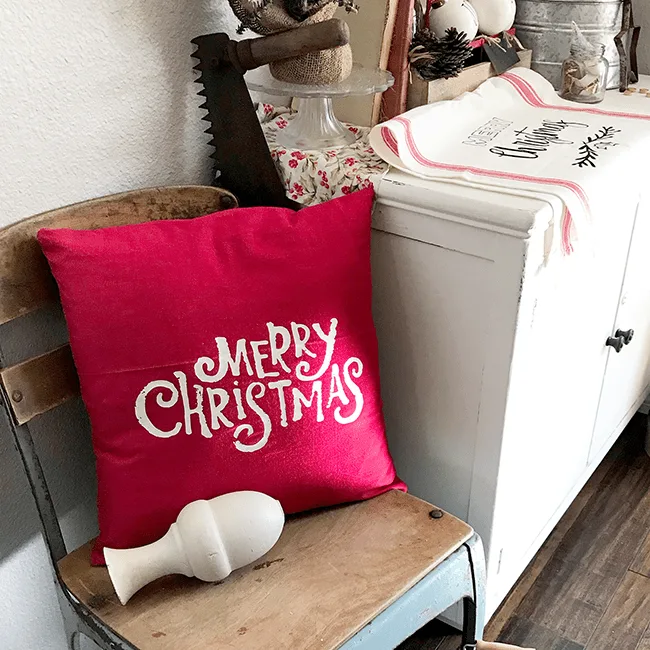 Pros of Heat Press Transfers
The pros of using heat press transfers include:
No cutting machine needed
No weeding
There are more color options and you can match pantone colors
Short press times of 4-6 seconds
The more you order the cheaper so if you have a big job it can be cheaper than using HTV.
Designs can include up to 3 colors
Cons of Using Heat Press Transfers
The cons of using heat press transfers include:
If you only need a few they are not always cost effective
You must have a heat press
You have to have graphic design skills to create your own designs – there aren't many pre-made designs.
Limited metallic color options and no glitter options.
How to Order Heat Press Transfers
Heat Press Transfers can be made from custom designs or you can pick from stock designs on most heat press transfer sites. Custom transfers require a vector file such as an .AI, .SVG, .DXF. You send the files to a heat press transfer company such as ProWorld Inc. or FM Expressions.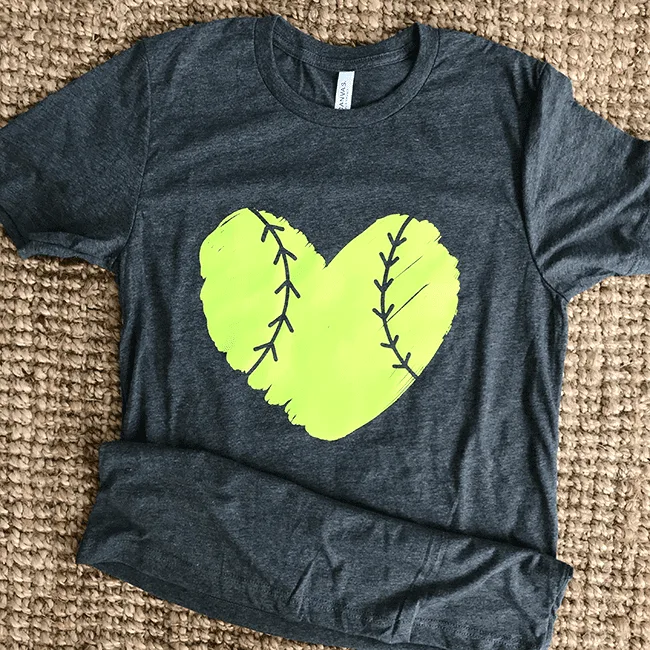 When you send a design you can fill a gang sheet and I try not to waste any space. Notice below I filled the 9×12 inch gang sheet for the Florida Dive Company with the large design for the back of the shirt, smaller pocket size design for the front of the shirt and had room to add in the Bad Moms Club design for koozies or other small projects.
If designing isn't your thing you can find stock transfers here…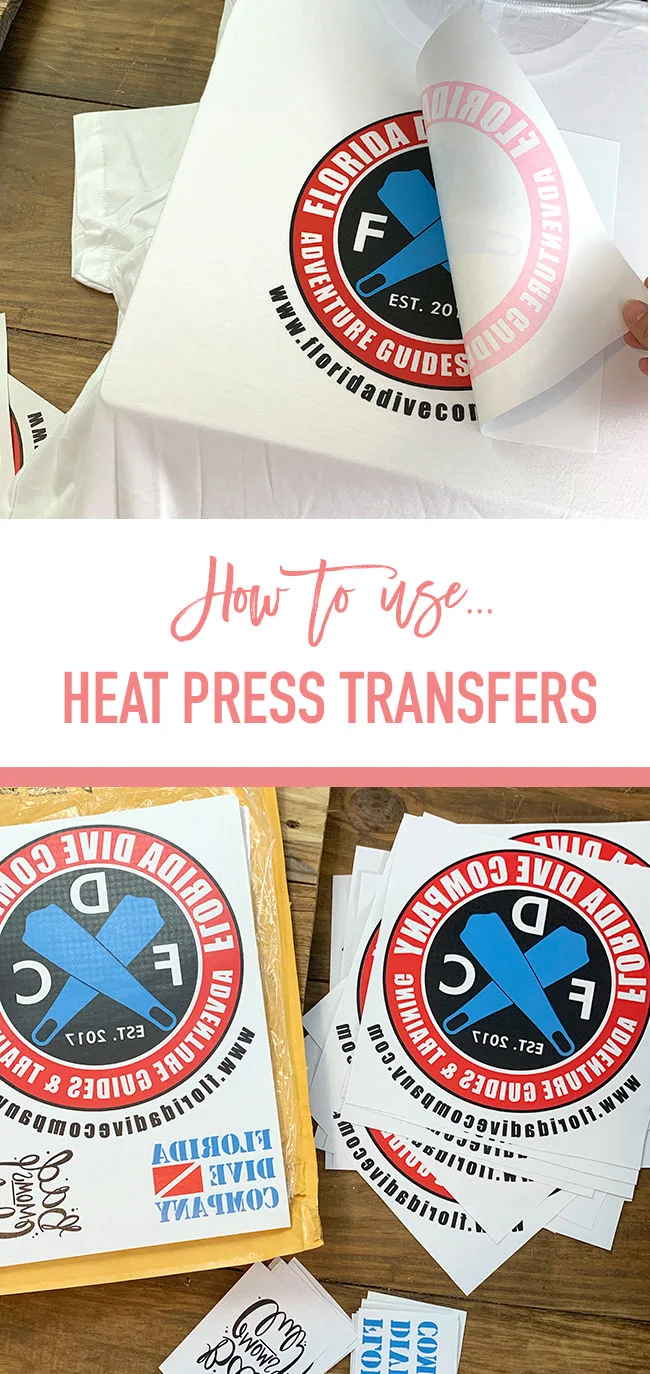 How to Use a Heat Press Transfer
Heat press transfers require different heat setting and pressure setting based on the inks and fabrics which you are applying the transfer to so be sure to read the manufacturers suggestions. All of the heat press transfers I have used required a temperature between 325-375 degrees, medium to high pressure and 4-6 second press time.
When your transfers arrive cut the designs (if you ordered gang sheets). The company will have them printed backwards. Flip them over so the ink is against the garment and press with a heat press according to the instructions.
**It's important to note that you should not use heat pillows or teflon sheets when using heat press transfers.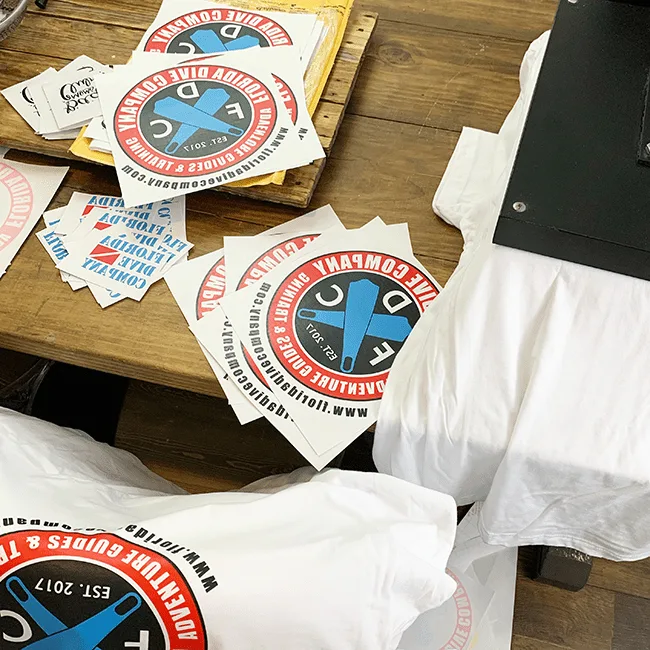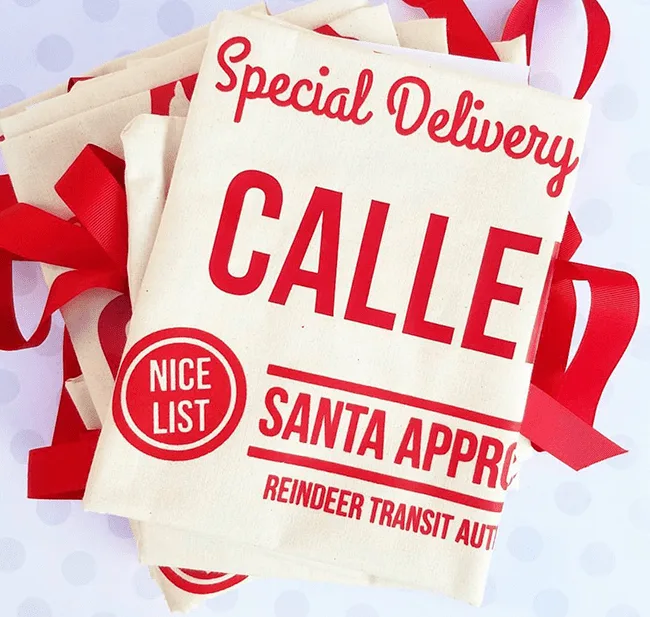 Overview of HTV versus Heat Press Transfers
Overall the big differences are that heat transfer vinyl requires that you cut and weed the vinyl and press every layer for about 20 seconds. With heat press transfers there is no cutting or weeding involved and all the colors are pressed at once for 4-6 seconds.
I personally use HTV for all of the one of a kind designs or designs that I don't make that often. I use heat press transfers for wholesale orders that all have the exact same design and no customization.