Hey friends, Christmas time is coming and I have some Christmas Carol Ornaments and free cut files. These were inspired by an ornament blog hop I did with a few other Silhouette and Cricut users. I used vinyl to add to glass ornaments and then filled them with glitter, sequins and fake snow. To add the final touch I wrapped the top in glitter ribbon. They are glittering away on my lit tree!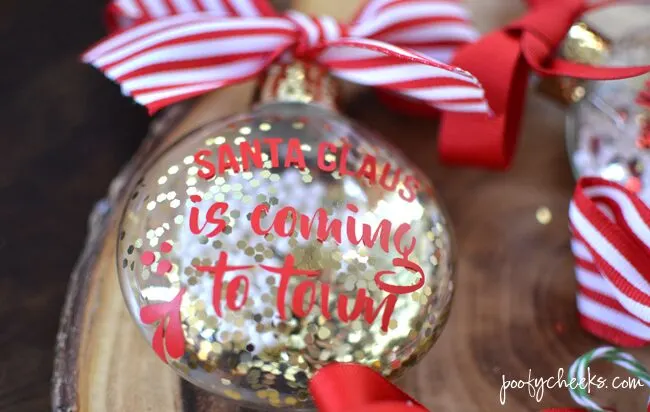 Throughout the past week I have been creating a lot of Christmas decorations and ornaments for our house. When we moved two years ago we moved to a home nearly double the size of any home we had lived in before. After getting the large bin of Christmas decorations out last Friday I felt like there were still too many bare spots. I want people to walk in the door and for the house to scream FaLaLaLaLa the moment the door opens. However I would like to avoid wasting all of my Christmas gift money and car payment money buying decorations so my usual solution is DIY. Ya know what I mean!?
We have a two story house with a living room upstairs and downstairs so I have decided to go with two different themes. The upstairs is going to be fun bursts of color and the theme is Christmas Carols. Downstairs I am doing more traditional farmhouse decorations with chippy wood and burlap. We don't have our trees up yet (yes, we are going to get two trees) because we buy them the weekend after Thanksgiving but I am going to be ready when we bring them in and set them up.
Christmas Carol Ornaments Tutorial –
Supplies Needed
Cricut or Silhouette Cutting Machine
Disc Ornaments
Glitter
Ribbon
Hot Glue
Glitter Ribbon
Scissors
Piece of paper
Free Cut File
Lighter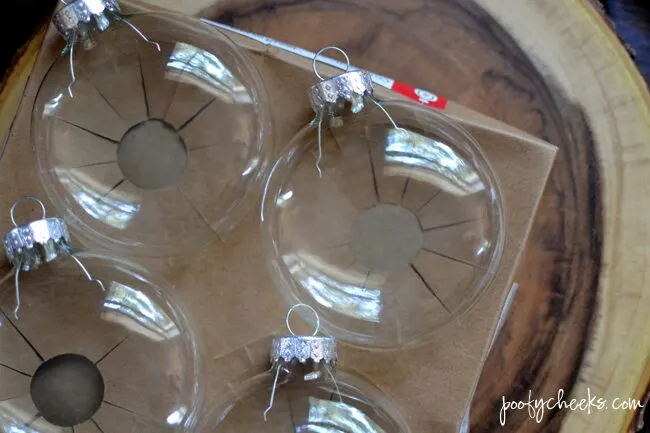 Step 1 – Use a piece of paper and make it into a cone shape. Use it to funnel the glitter into the ornaments. On some I even used fake snow from the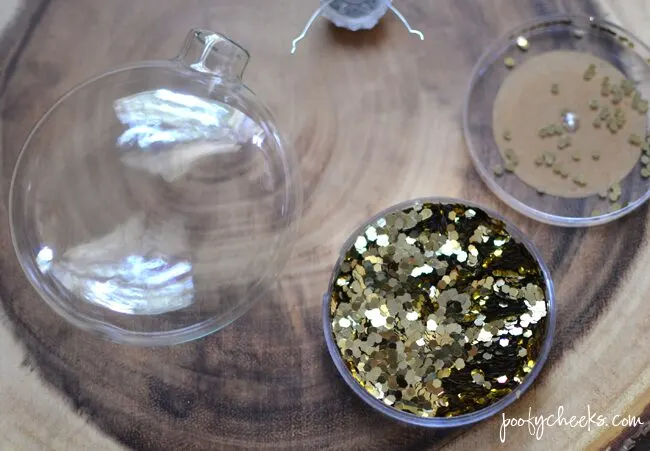 Step 2 – Cut the Carol cut file designs out on adhesive vinyl using your cutting machine.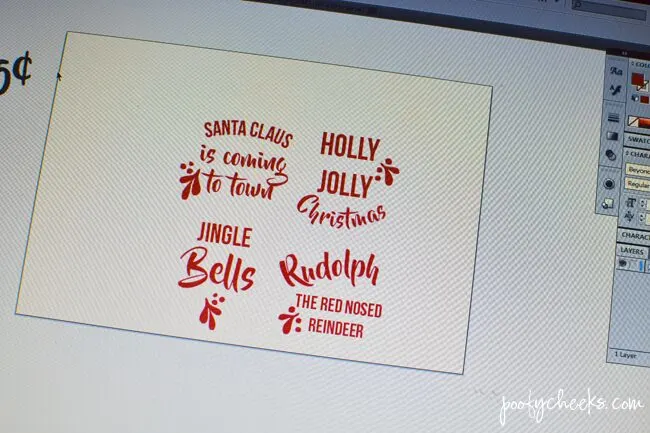 Step 3 – Weed the vinyl design using your weeding hook and then use adhesive transfer paper to transfer the design to the ornaments. If you need more detailed directions on using transfer paper I wrote a post on it HERE.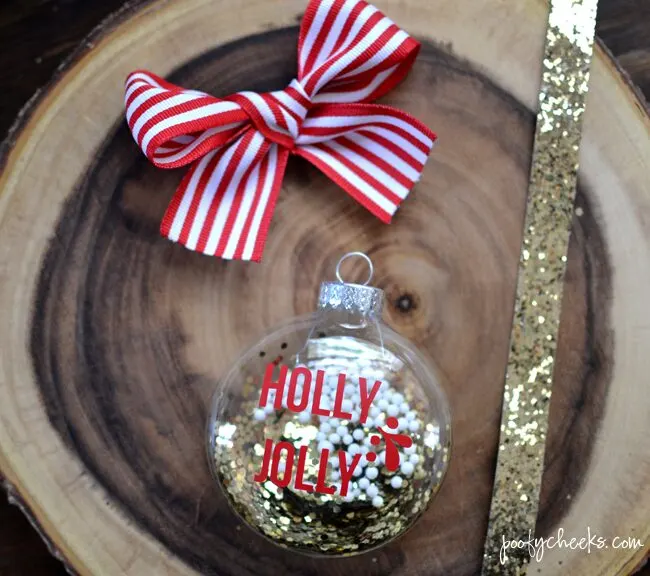 Step 4 – Cut glitter ribbon (I like this ribbon because it is stiff and goes with the glitter inside the ornament.) to fit around the top part of the ornament. Use a hot glue gun to secure it around the top.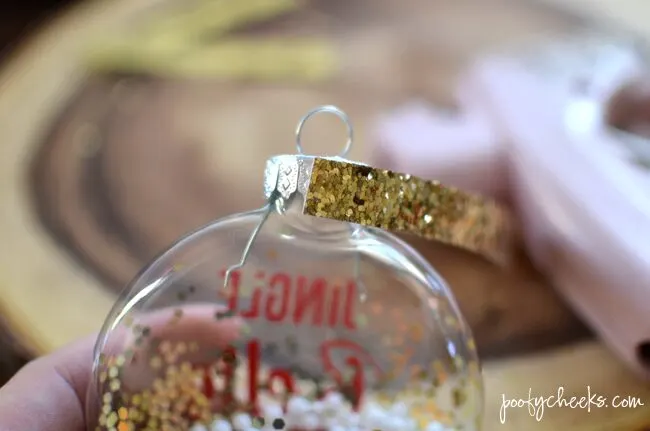 Step 5 – Make a ribbon for the top of the ornament. Make two bunny ears and fold one over and through. Pull and tug to adjust the bow the way you want it. Trim the edges and seal with a lighter to avoid fraying.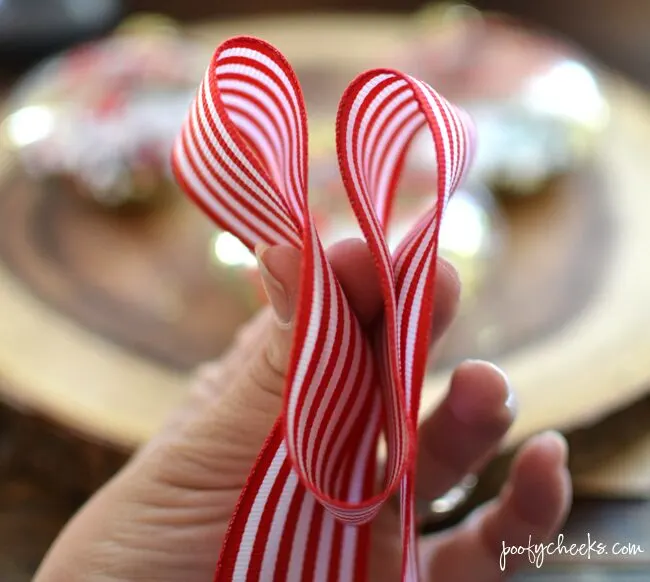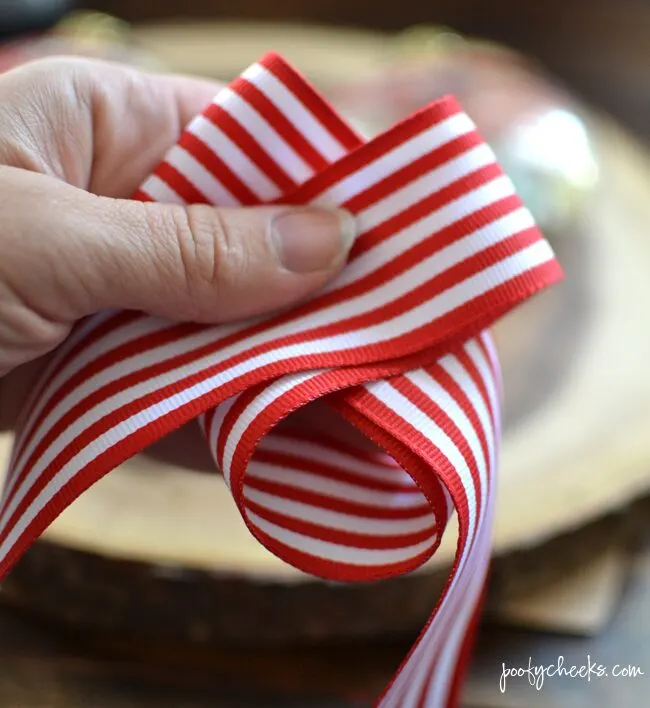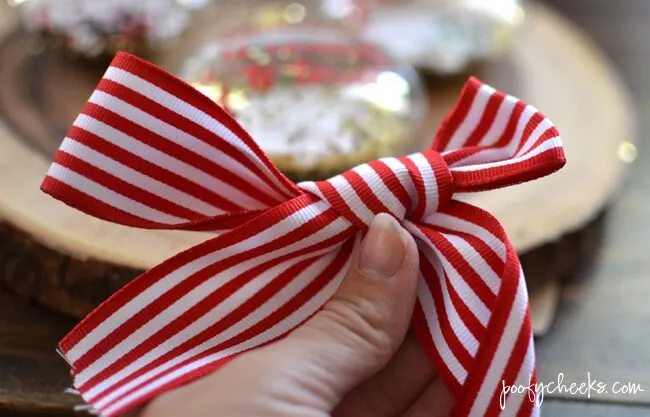 Step 6 – Use a dab of hot glue to glue the ribbon leaving space to put a ribbon, hook or twine through to hang the ornament.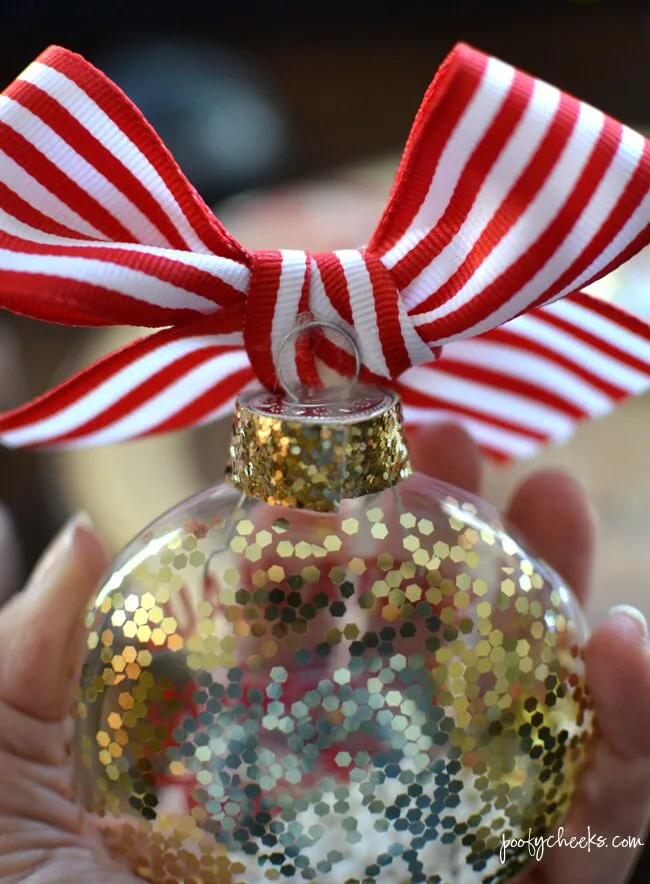 Tada you have a set of four gorgeous, festive Christmas carol ornaments ready to space out across the tree. I am pairing these with some other vinyl ornaments I made a few years ago on wood circles. I have included some more pictures because I just can't get enough of these ornaments. They are totally 'me' with all the glitter and the fun fonts! Scroll through to see more pictures and then visit some of the other bloggers to see the amazing ornaments they have created.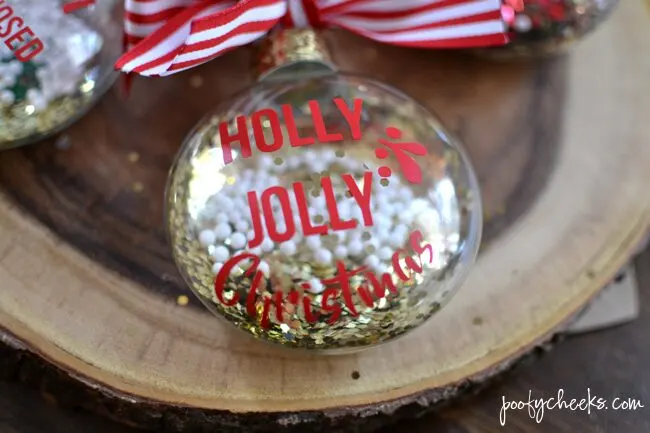 Happy Holidays friends!