Pull out your silhouette or cricut machines crafty mamacitas and let's get cutting! I created Valentine's Day candles from candles I picked up at Dollar Tree for (you guessed it) $1. This craft is under five dollars and can be made really quickly.
All of my kids passed around strep throat two weeks ago and this week they are passing the flu around. I have been lucky enough not to catch any of their germs so far but I have had to use a handful of sick days from work. I thought I was in the clear today until daycare called that Delilah had a fever and a few hours later the school called to say Wyatt had a fever. With all this time away from work I am falling behind but on the bright side I have had a few extra minutes to craft here at home.
T
his post contains affiliate links to items I used.
Valentine's Day Candles
Supplies-
Candles in Glass Jars

Ribbon

Lighter

Scissors
**If you don't have a cutting machine with vinyl you can always use stickers!
Step 1
Gather all of your supplies. Make sure the glass candle jars are clean. Use a Silhouette or Cricut machine to cut hearts out of adhesive red vinyl. I cut three hearts at different sizes and angles to put on each candle.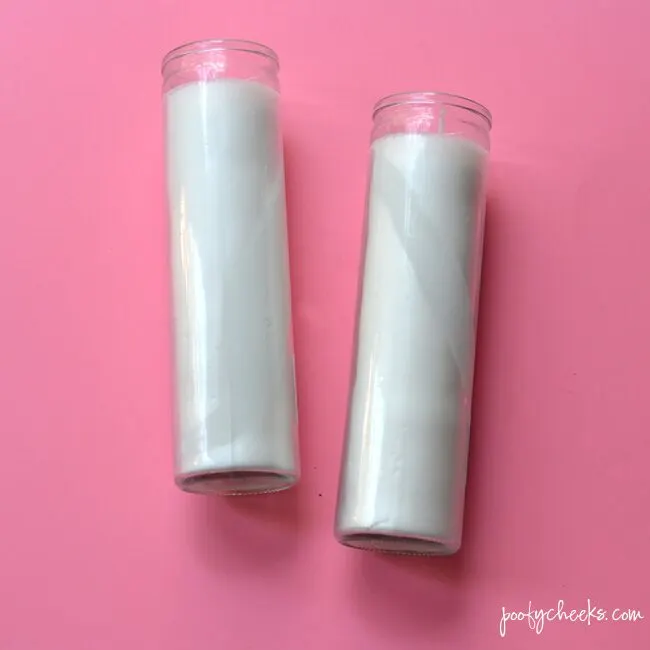 Step 2
Use transfer tape to apply the hearts to the jars. If you are new to transfer type I have a tutorial on how to use transfer tape you might find helpful.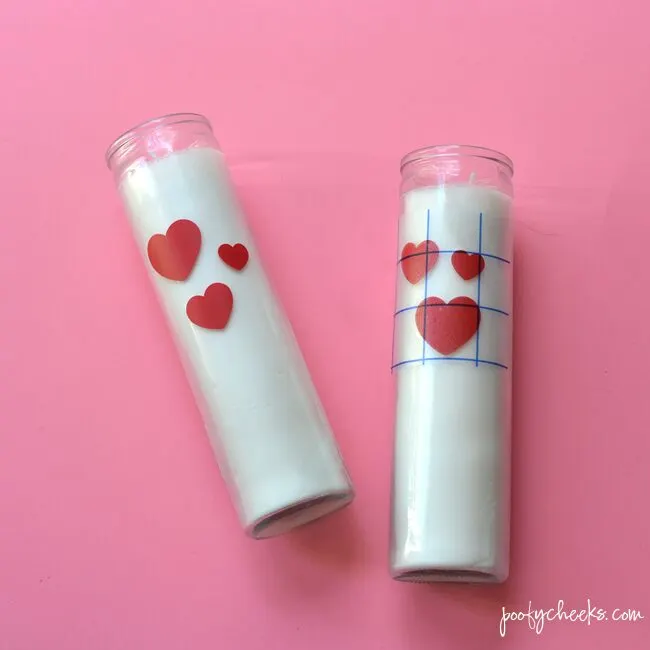 Step 3
Cut a piece of ribbon long enough to knot around the candles. Secure the ribbon to the candle jars with a few dots of hot glue.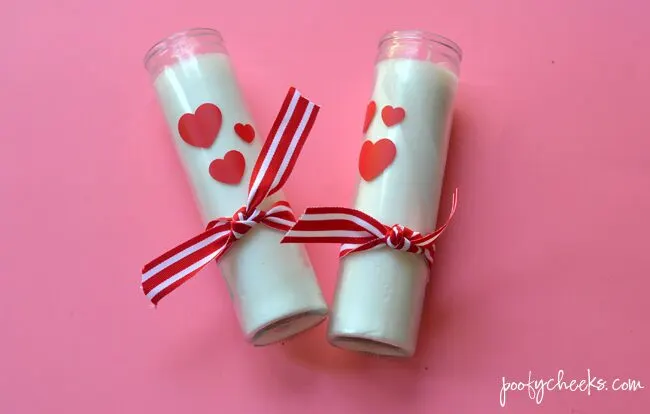 Step 4
Cut the ends of the ribbon at a 45 degree angle and then quickly run a lighter across the ends of the ribbon to seal them from fraying.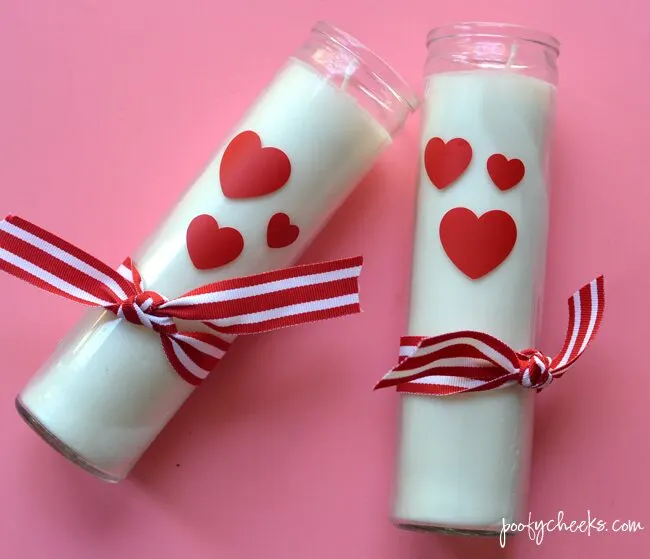 I have my candles displayed on top of my faux mantel and they add the perfect pop of Valentine's Day. I haven't had much time to pull out all of my usual Valentine decorations this year (which is the first time in years I haven't pulled them out) and I was feeling guilty about it until I made a few things to decorate with. Who can say no to these quick and easy (and affordable) Valentine's Day candles?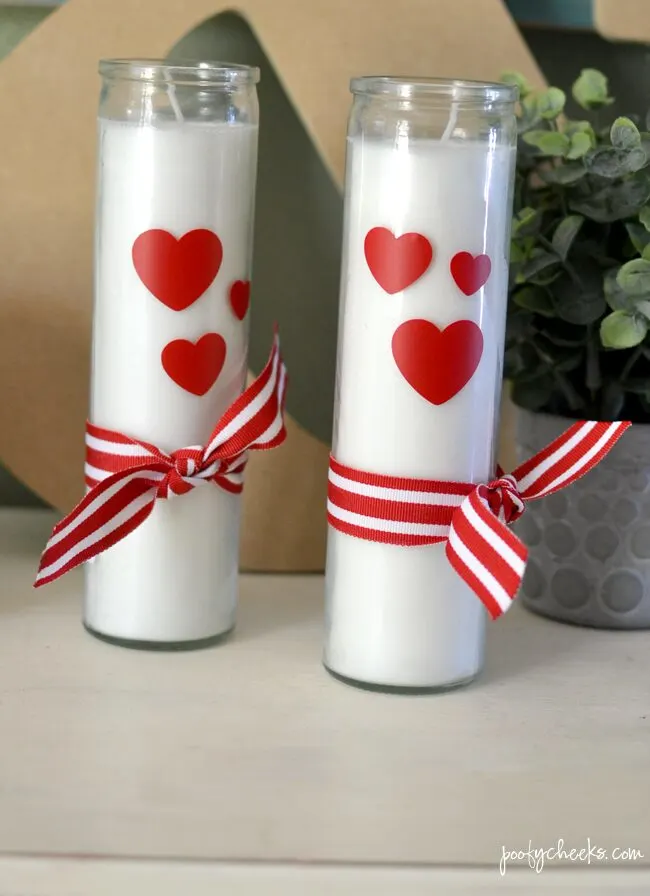 If you make some candles using a variation of this tutorial please share it with everyone on Instagram using hashtag #creatingwithpc so we can all see and share it!