A few months ago I did a tutorial on how to create mockups in Canva. Canva is a free way to create mockups without any expensive software. After talking with my sister who creates a lot of her designs in Cricut Design Space, I realized there is no way to save the designs as PNGs to use in Canva.
Whomp. Whomp.
The solution to the problem is to create the mockups directly in the Cricut and/or Silhouette software. I created two YouTube tutorials for creating mockups – Create Mockups in Cricut Design Space and Create Mockups in Silhouette Studio.
Now you can make your designs or use the designs you pourchase from Cricut or Silhouette to create the mockups right inside the machines software.
How to Create Mockups in Cricut Design Space
You are going to flip when you see how easy it is to create a mockup in Cricut Design Space. Not sure what a mockup is? It's an image of a shirt, poster, sign or practically any physical product that is blank. They are created so you can overlay your image, design or branding on top and have a product with your design … but without actually having to make it.
Create Mockups in Silhouette Studio
Create mockups for items you creat with your Silhouette Cameo and the software, Silhouette Studio.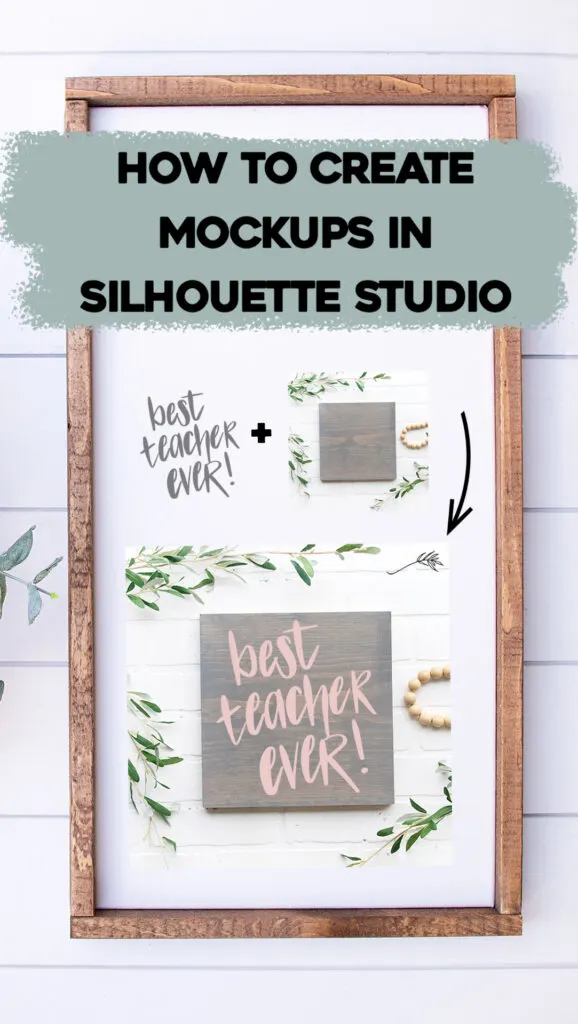 Download a Free Shirt Mockup From Flower Child Mockups
Kathryn from Flower Child Mockups has graciously offered up a freebie for you to use when you follow along with the video tutorials above!
Click HERE to download the freebie. Once the next screen opens – right click and save.