---
As the busy holiday season came to an end in my ETSY shop, I started working on a DIY Craft Pegboard to organize supplies in my garage. My husband was a huge help. He brought this idea to life as I was screenprinting all the live long day!
Get the instructions on how to make your own DIY Craft Pegboard and some other great organization crafts from my #TeamCreativeCrafts friends.
During the busiest part of the year I had orders taking over my kitchen, formal dining room and breakfast nook. Mike and I both knew we needed to take advantage of the garage space. We had our eye on the Husky toolbenches because of the nice tops that would allow us a surface to craft and create. Then we figured why not put begboards above them for added storage?
Mike was not sold on typical begboards so when I showed him some pictures of more 'manly' looking pegboards he was sold. We purchased a 4×8 foot peice of 1/2 inch birch plyboard and had the nice man at Home Depot cut it into two 4×4 foot pieces to fit into our car. One 4×4 piece was going to be Mike's and the other mine.
We also purchased a few dowel rods to cut into 6 inch pieces for our pegs and a paddle bit for our drill to make the holes in the plyboard.
Pegboard Supplies
Before the Pegboard…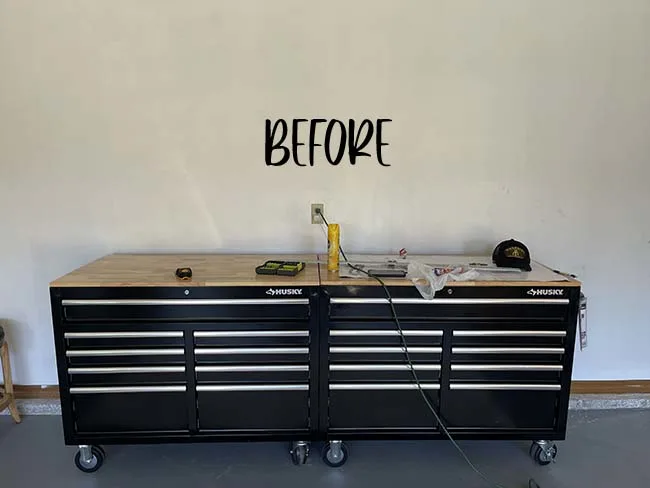 The two Husky workbenches were a great investment. They are tough and sturdy. Did I mention they also hold TONS of craft supplies in those drawers? Once we got them in the garage we wanted EVEN MORE storage and something that looked good too. Queue the pegboards.
DIY Craft Pegboard Instructions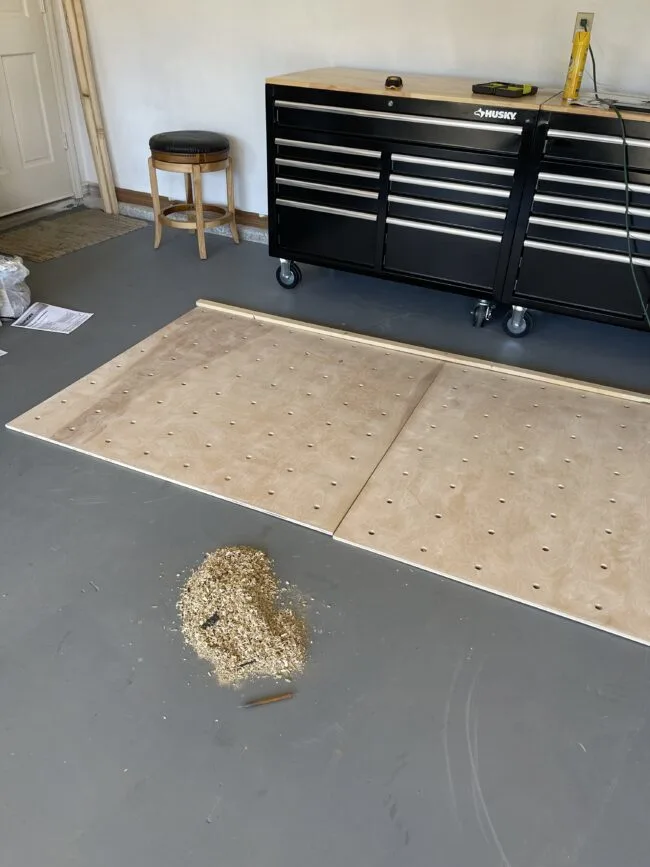 Start out by planning your holes and spacing on a peice of paper. We wanted our holes to be 6″ apart, so I drew up a diagram to show the spacing around the edges before measuring and marking where to drill on the actual wood.
I used a pencil, square and ruler to mark the center of the holes onto the wood.
We placed the wood on an old pallet and then Mike got to work drilling all of the holes with the drill and 3/4 boring bit. He lined the paddle bit up onto the spots I marked so they were centered.
Once all the holes were done, we used our stud finder to mark and screw the 1×2 furring strips to the wall above our work benches. We hung three of the 1x2x8 boards horizontally on the wall making sure they were drilled into the studs. They were hung so that the pegboards would be drilled into them at the top, middle and bottom.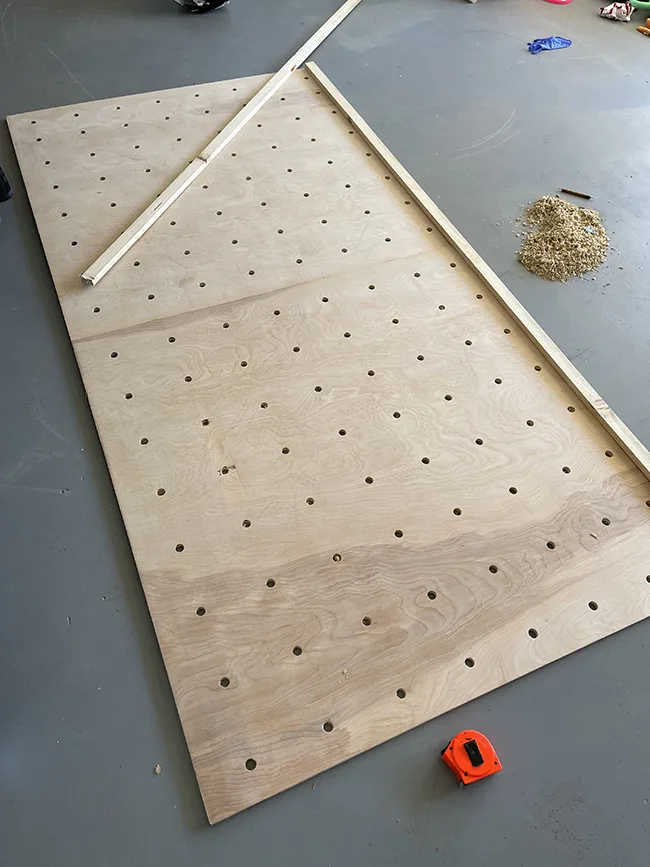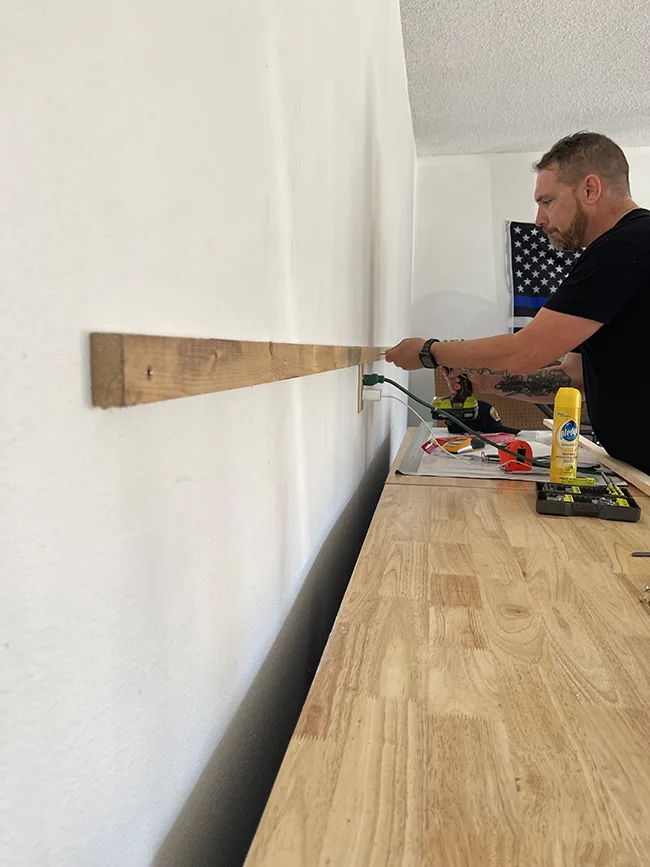 Once the 1x2s were hung, we used screws to drill the pegboards into them.
The last step was to cut our 3/4 doll rod into 6″ pieces. We used a rubber mallet to help get them into the pegboard and started hanging our supplies.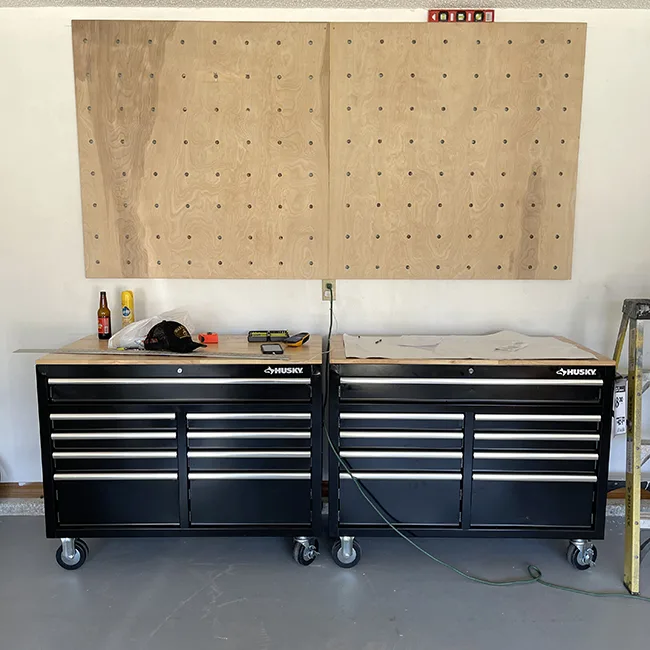 Two Person Job
One person could probably cut all the wood, but hanging them was a two person job. The wood was too heavy for one person to hold and drill into the wall. This project came together in an afternoon and I still love seeing it every time I open the garage.
Mike and I both put our marks on our sides so his has a Mandolorian picture and I created shelves using pegs and scrap 1x4s for all my screenprint paints.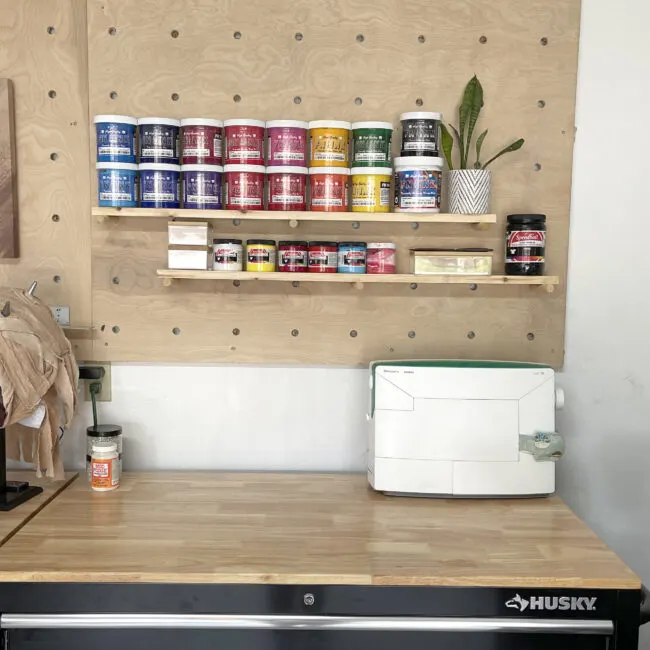 More Organizational Crafts: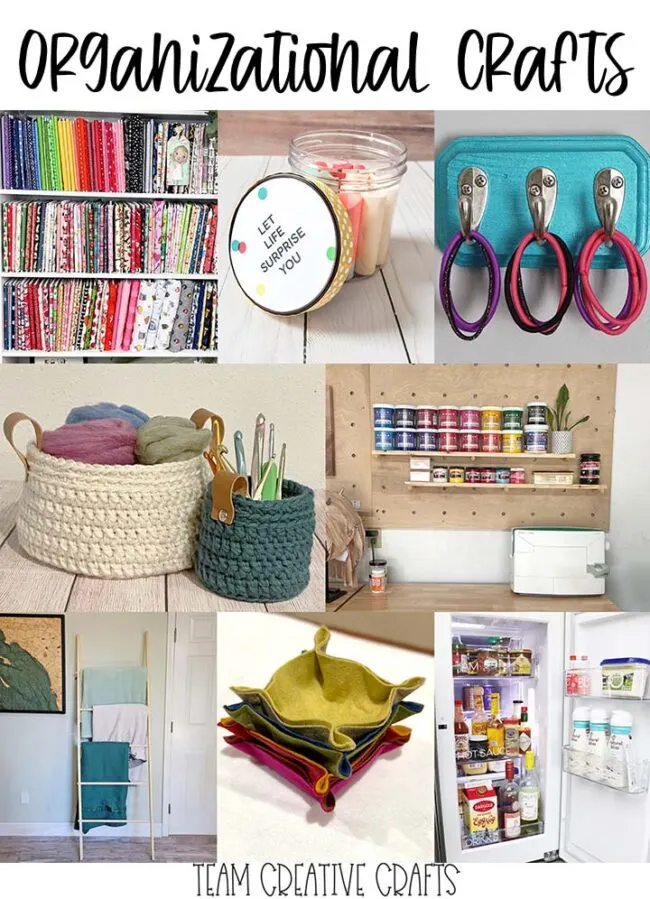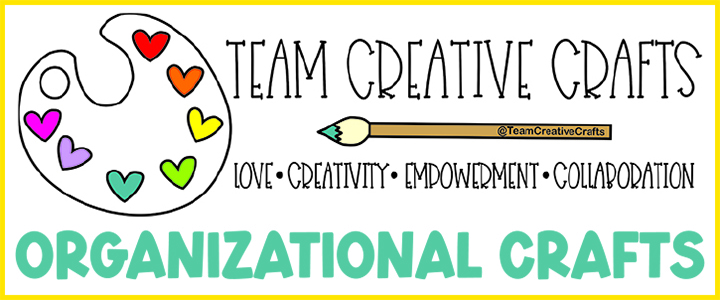 The #TeamCreativeCrafts Giveaway
a Rafflecopter giveaway