Publix Sprinkle Cookies Recipe
I buy nearly all of my meat and produce at Publix and it happens to be the closest grocery store to us. If I am running low or am out of something it is a mile down the road. I run in and grab what I need and then I'm outta there. Okay, okay I wish it was that easy but really my kids typically slow down those in and out trips.
Delilah needs a cookie (a sprinkle cookie of course) and she is in that stage where she thinks she should walk instead of ride in the cart which is always a constant battle. I probably look like a crazy person as she is flailing to get out and I am telling her through gritted teeth that she is staying in the cart.
Have I mentioned that I am not above bribery?
I tell her she can't have a cookie if doesn't sit down and half the time it works.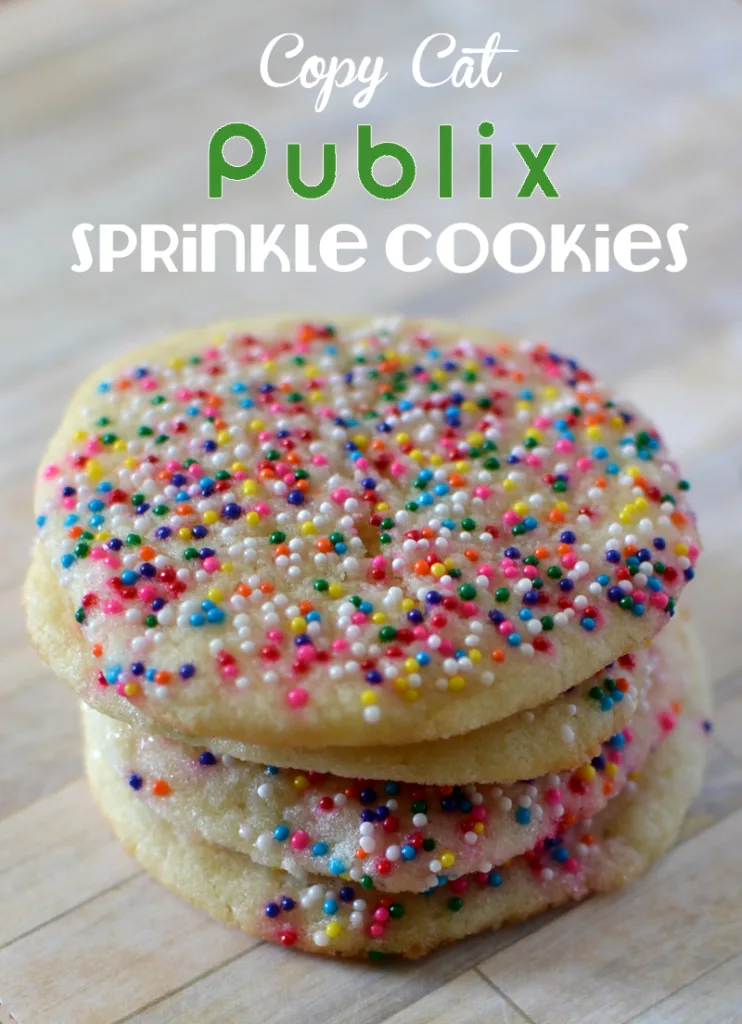 By the way – this is NOT a sponsored post although I can't say enough good things about Publix. The employees are always so helpful and polite.
Back to the cookies. These cookies are SO easy and soft and addictive and oooppss I think I ate half the batch on my own. Shhhh!
These cookies are made in one bowl and don't need to go in the refrigerator. Quick, less mess and did I mention soft chewy cookies? They are the easiest cookie I know how to make.
As quick as I make a batch my family makes them disappear.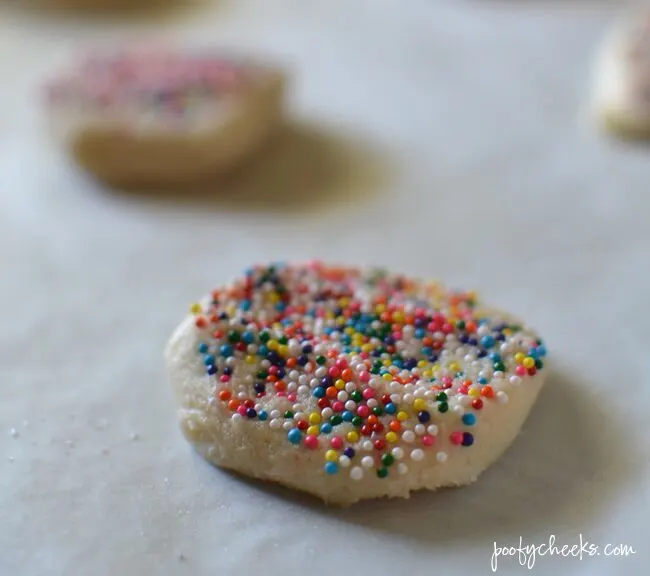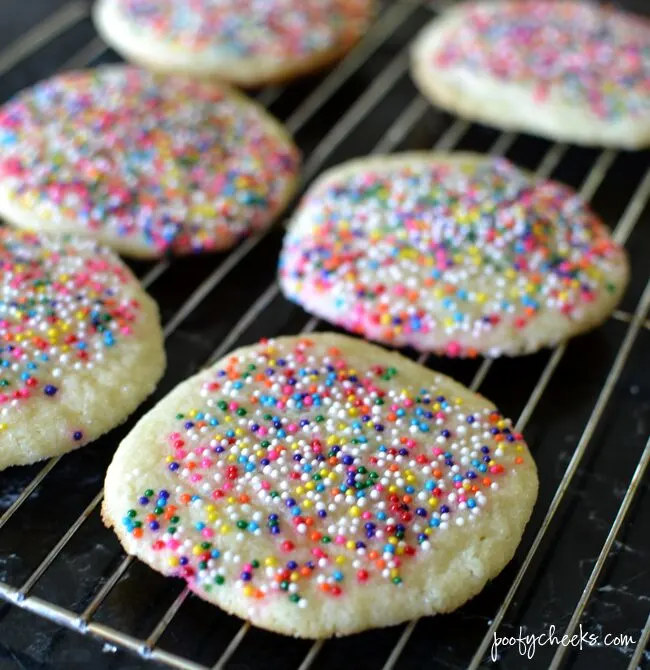 Don't these look like the real thing?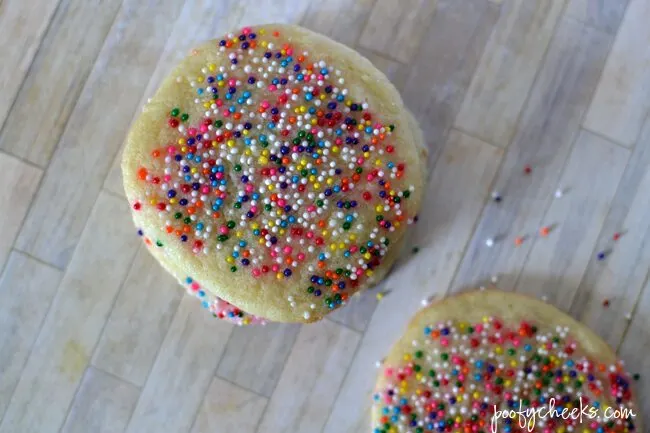 Publix Sprinkle Cookie Recipe
Copy Cat Publix Sprinkle Cookies
Ingredients
1 cup (2 sticks) of butter – softened
1 1/2 cups of sugar
1 egg
1/2 tsp baking powder
1/2 tsp salt
1 tsp vanilla
2 – 2 1/4 cups of flour
more sugar to roll cookies in
sprinkles, (optional)
**parchment paper
Instructions
Preheat oven to 350 degrees – yields 2-3 dozen cookies
In a large bowl cream together butter and sugar.
Add in egg and mix until incorporated.
Stir in baking powder, salt, vanilla and 2 cups of flour. The mixture will seem to be very dry at first – you may need to use your hand to really mix it in and if it is too sticky add another 1/4 cup of flour.
Roll dough into one inch circles, roll into sugar and place on parchment paper lined cookie sheet.
If you would like to add sprinkles to your cookies press them down into a cup of sprinkles so just the tops will have them.
Gently push and bake for 9 minutes.
Remove from the oven and let them set on the cookie sheet for one minute before placing them on a wire rack to cool completely.
Nutrition Information:
Serving Size:

1 grams
Amount Per Serving:
Unsaturated Fat:

0g
More Recipes from Poofy Cheeks…