At the start of 2020 I was doing CrossFit at least three days a week, and my eating was 80/20. Now at the end of the year, I have completely fallen off any wagon I might have been holding on to for dear life. While I don't have any specific goals for 2021, I want to start by doing a round of Whole30 to get back on track. I've rounded up 25 Whole 30 dinner recipes for myself and figured YOU may need them too.
My husband and I stopped doing CrossFit around September (somehow we did better during quarantine than when gyms opened back up?!) Our healthy eating went out the window before the holiday eating began. We both agreed that after the holidays we would get our shi% together.
We have both attempted Whole 30 before, but we caved around the 15-20 day mark each time. It wasn't about eliminating foods because everything we made was amazing, and you can eat as much as you want. We certainly never felt hungry. For us it was about eating when we didn't have much time to cook, or trying to eat Whole30 compliant foods while we were out.
This time I have planned out all the meals ahead of time and put together a few back-up plan dinners for when we don't feel like cooking… or find ourselves in a time crunch. You will find them all below. If you come across a tried and true Whole 30 recipe please share in comments!
20 Whole 30 Dinner Recipes
2. Grilled Chicken Kabobs from The Primitive Palate
3. Thai Meatball Egg Drop Soup from A Saucy Kitchen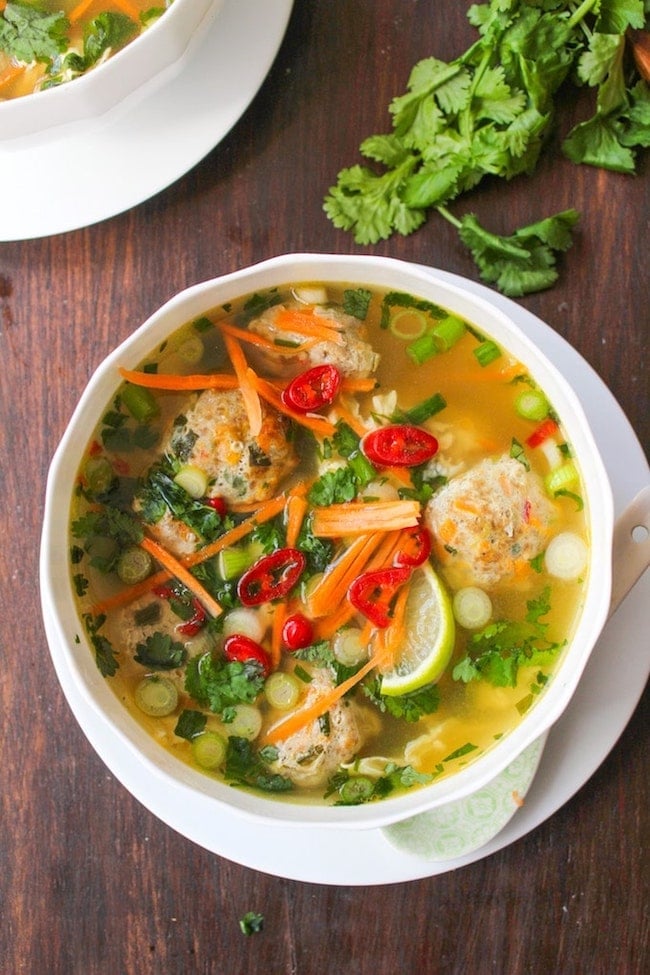 4. Grilled Chicken Fajita Salad from Cafe Delites – just make sure to eliminate the brown sugar in the marinade to keep it Whole30 compliant.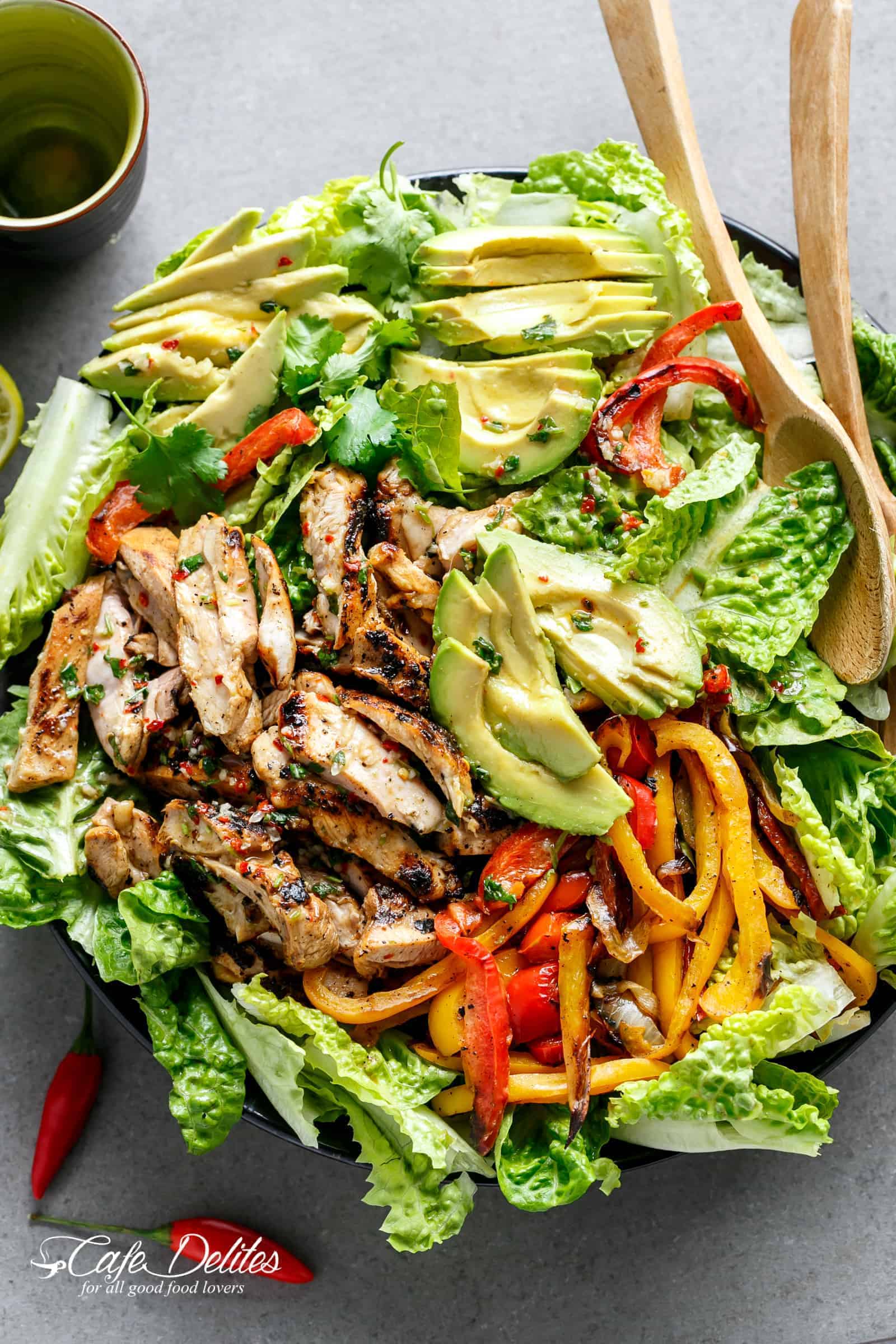 5. Mexican Stuffed Sweet Potatoes from 40 Aprons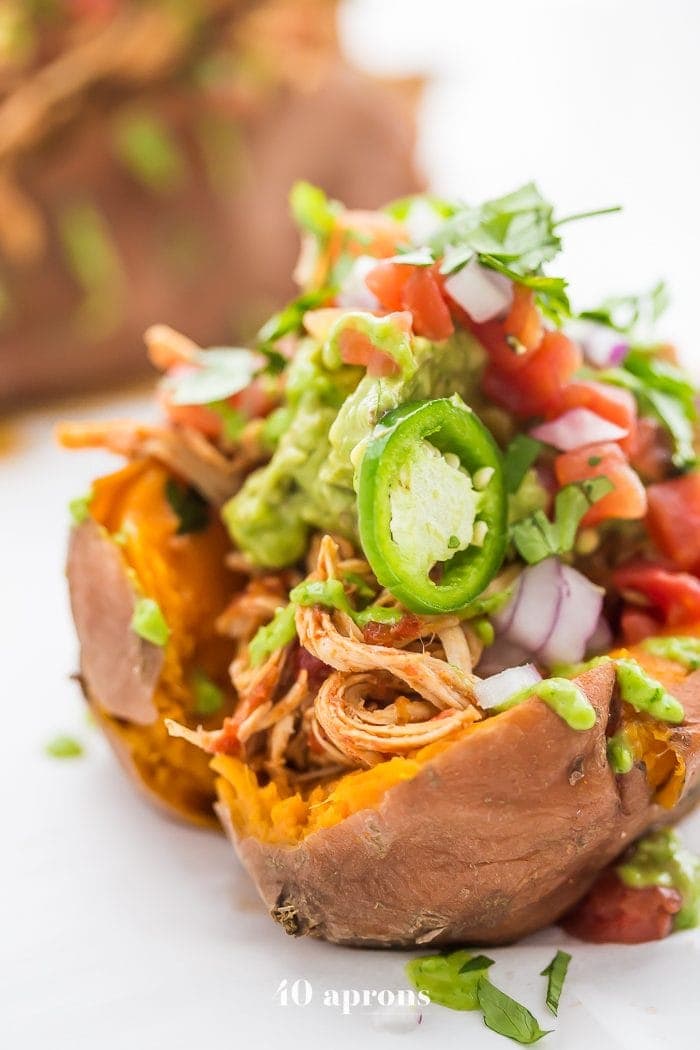 6. An easy, no-cook and short on time dinner we like to grab is Rotisserie Chicken from our supermarket with steamfresh green beans. Make sure to read the labels to be sure they are Whole30 compliant.
7. Slow Cooker Kalua Pig from Nom Nom Paleo and she even has a breakfast recipe for the leftovers. Win, win!
8. Beef and Broccoli from Noshtastic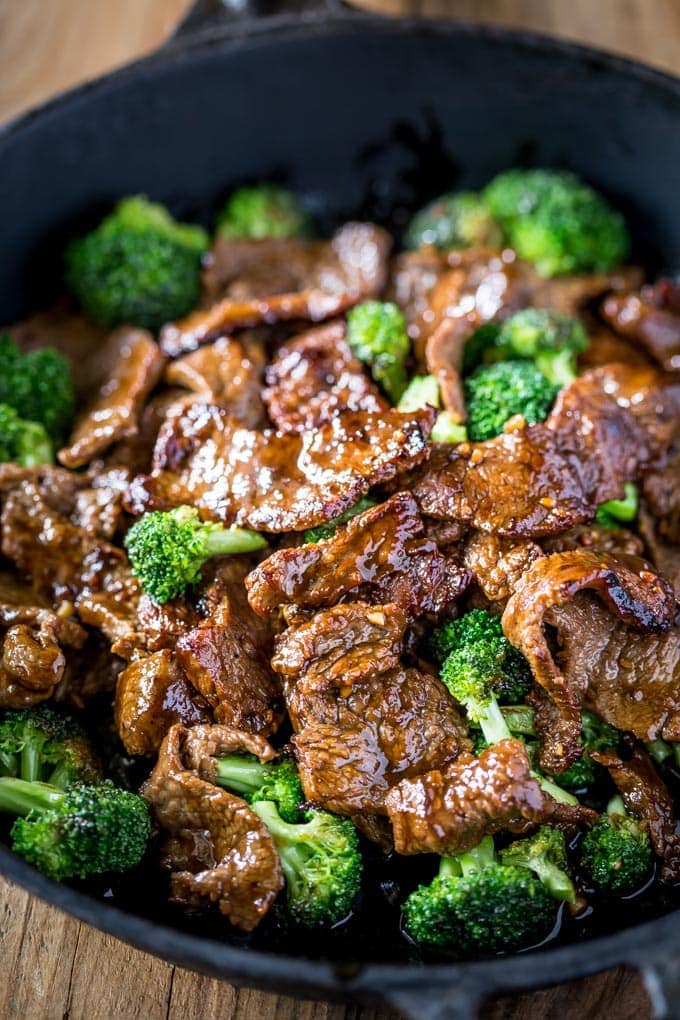 9. Turkey Meatballs in Marinara from Fashionable Foods
10. Another quick and easy dinner idea is steamed shrimp with Old Bay seasoning. Our local grocery store (Publix) will steam and season your shrimp right in the seafood section if you ask. I have even done a half pound as my lunch before.
11. Slow Cooker Pot Roast from The Healthy Consultant
12. Air Fryer Everything Bagel Chicken Tenders from Paleoish Krista
13. Chipotle Beef and Avocado Bowls from 40 Aprons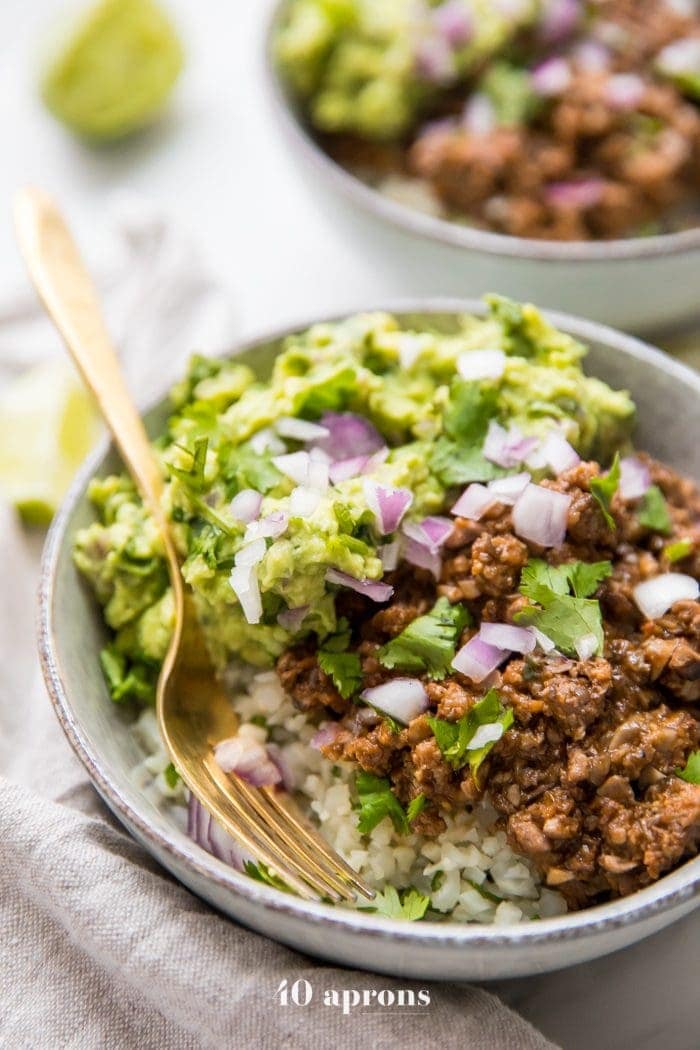 14. BLT Chicken Salad from Mad About Food
15. Hamburger Soup from Our Salty Kitchen
16. Whole 30 Sheperd's Pie from Noshtastic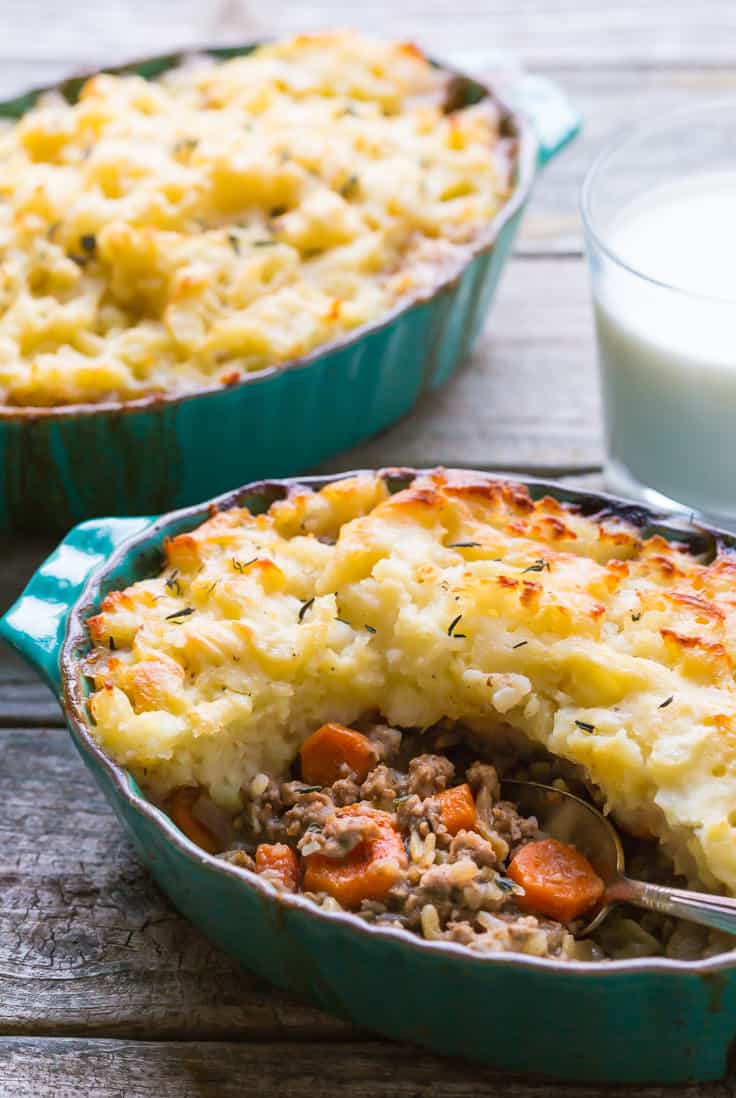 17. Mom's Meatballs with Gravy from Healthy Habit with Lindsey
18. Jalapeno Popper Chicken Salad from Mad About Food
19. Steak Bites with Sweet Potatoes from Our Salty Kitchen
20. Whole Herb Roasted Chicken from The Pioneer Woman. This is a family favorite Whole30 or not! We add frozen brussel sprouts to the pan too.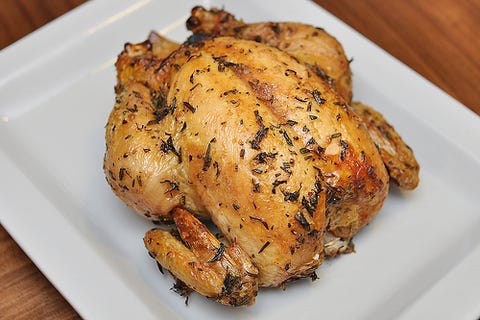 21. Pork Carnitas from My Kitchen Escapades – another family favorite all year round! Serve in a lettuce wrap with fresh guac and salsa!
More Whole 30
Whole 30 Approved Guacamole. This is a Whole 30 staple… it goes on EVERYTHING!