You all know I love a good crock pot recipe and this Italian Beef doesn't disappoint. They are great in the summer because it gets too hot to turn the oven on. Turn them into sandwiches and you have an amazing dinner on a work night because you come home to a finished dinner. Whenever I put Italian beef on to cook the smell is mouthwatering.
Yesterday I had texted my husband and had him put the ingredients on to cook. I came home from work and couldn't help myself from sneaking a few bites before dinner.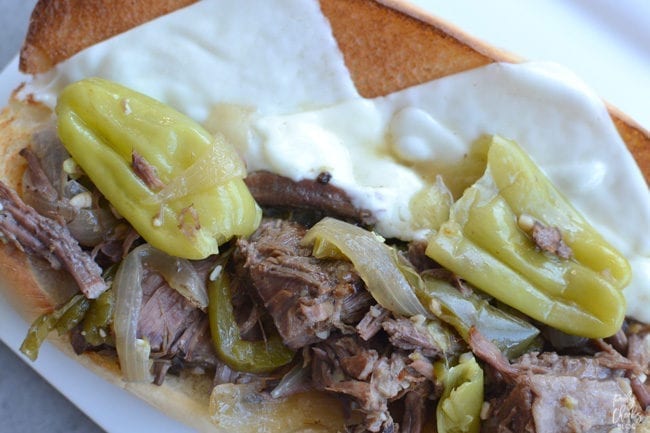 Italian Beef Recipe
Slow Cooker Italian Beef Sandwich Recipe
Ingredients
Roast, 3-3.5 lbs.
1 onion, chopped
1 green pepper, chopped
Italian Seasoning packet
2 tsp Minced garlic
6-8 Pepperoncini
1/2 cup Pepperoncini juice
Hoagie Buns
Sliced Mozzarella
Instructions
Chop the onions and green peppers.
Layer the ingredients into the slow cooker. Put the roast in first then add onion, green pepper, Italian seasoning, garlic, pepperoncini, and then add the juice over top. I cook mine on high for 4-6 hours or low for 6-8.
Shred the meat and serve on a bun with cheese. Get real fancy and use toasted buns – yumm!!!
Nutrition Information:
Serving Size:

1 grams
Amount Per Serving:
Unsaturated Fat:

0g
Right before we are ready to eat I split the hoagie buns and put them under the broiler for a few minutes. I like to get them perfectly toasted. Then I put a slice of mozzarella cheese on each bun and load them up with Italian beef. Even the colors from the peppers lend to the perfectness of this meal. The colors, the smell and the taste come together for the ultimate crock pot meal.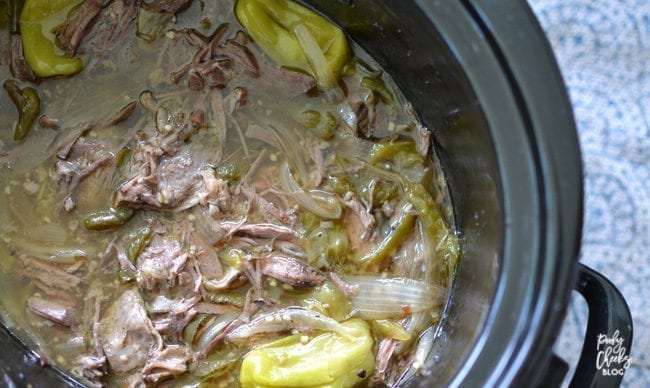 Look at these perfectly toasted buns that I didn't burn for once. Yep, that's me. I like to forget bread in the broiler more often than not.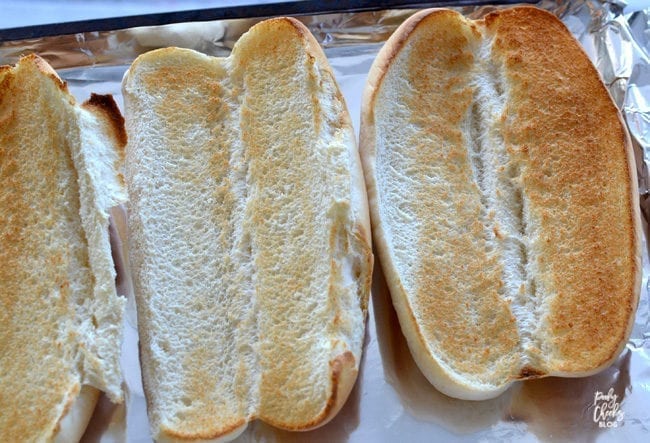 I take all the extra juice from the Italian Beef and use it to dip my entire sandwich in. A good sopping wet Italian beef sandwich full of flavor is a family favorite recipe.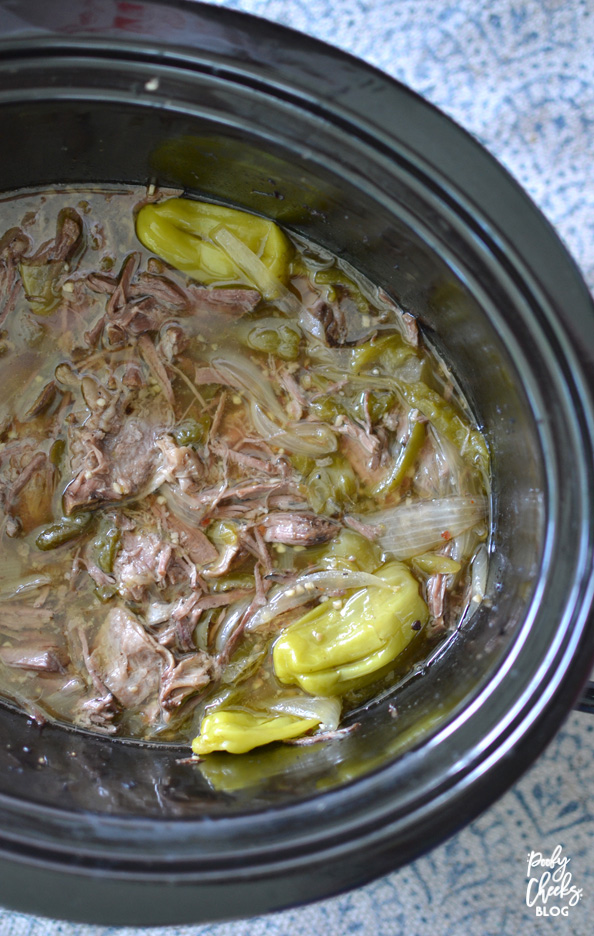 Enjoy,