Before Mike and I got married we used to buy ingredients for this Citrus Sangria recipe and make it all of the time. One summer I think we were making it and having friends over to enjoy it with us almost every night.
We had just moved into our own apartment. I remember we had a galley kitchen with a bar and we would line it up with all of the ingredients so everyone could make their own glass as we huddled around. It was a sangria buffet. I think one of those nights lead to our first child.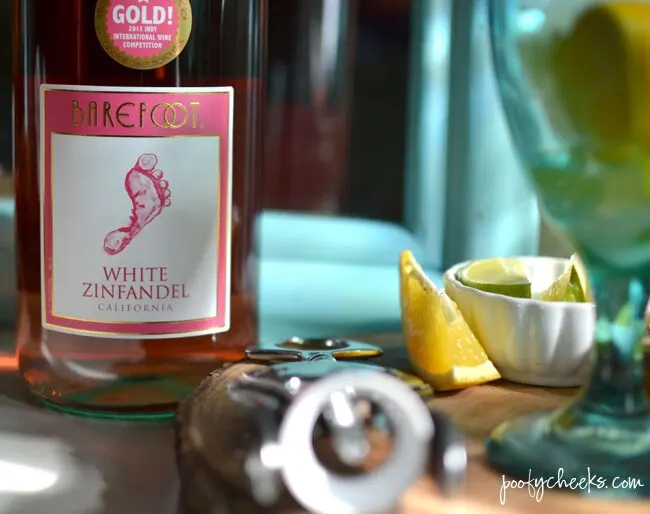 The other night Mike called me and told me to pick up a bottle of wine on my way home from work. I had to go by the grocery store for dinner ingredients anyways, and when I passed the produce isle of limes and lemons I was reminded of our Summer Sangria.
I grabbed what I needed for dinner and all of the Sangria fixins' to surprise him. We got the kids to bed and enjoyed a glass of Sangria. As I took my second sip I told Mike I needed to blog the recipe and he agreed.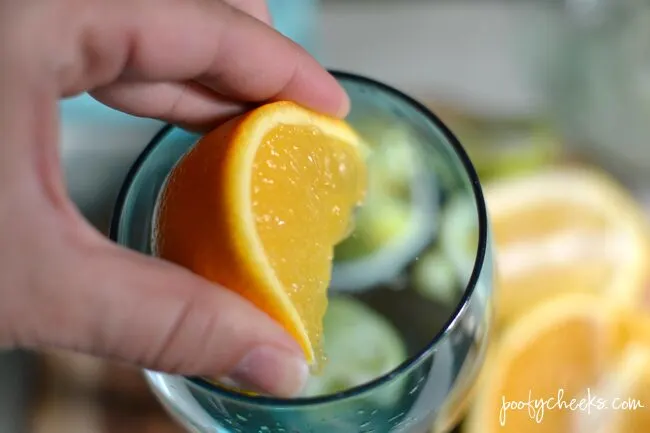 Every time I go to a party or restaurant they are serving berry Sangria. I love berries, but this summer Sangria hits the spot on a hot day! Slice up a few lemons, limes and oranges and make a big batch or let everyone create their own. Make a large glass in an insulated cup and your ready for the pool!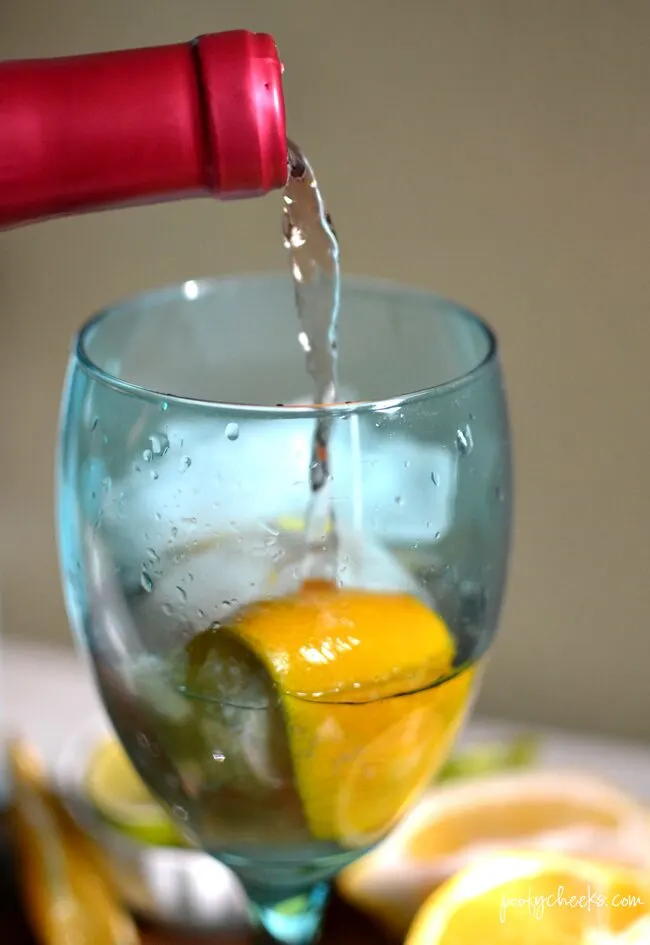 The Sweeter the Better
I'm not sure why we started adding a dash of sugar but it has become part of our recipe and I can't make a glass of Sangria without it. I said Sweet Sangria! Of course this part is completely optional. I prefer sweet drinks, coffee with my sugar and crunchy sweet tea so it comes a no surprise I would add sugar.