Last week we had a cold spell here in Florida and I was looking for some sort of cold weather comfort food. Every now and again I get in a dinner planning slump and have trouble thinking up something new and creative for dinners. I usually turn to my
Pinterest Food Board
but this time turned to my husband who suggested
New England Clam Chowder
. I love clam chowder but I was worried the kids might not feel the same since I wasn't sure they had ever had it before. To my surprise they all ate it and didn't even stop to ask what it was.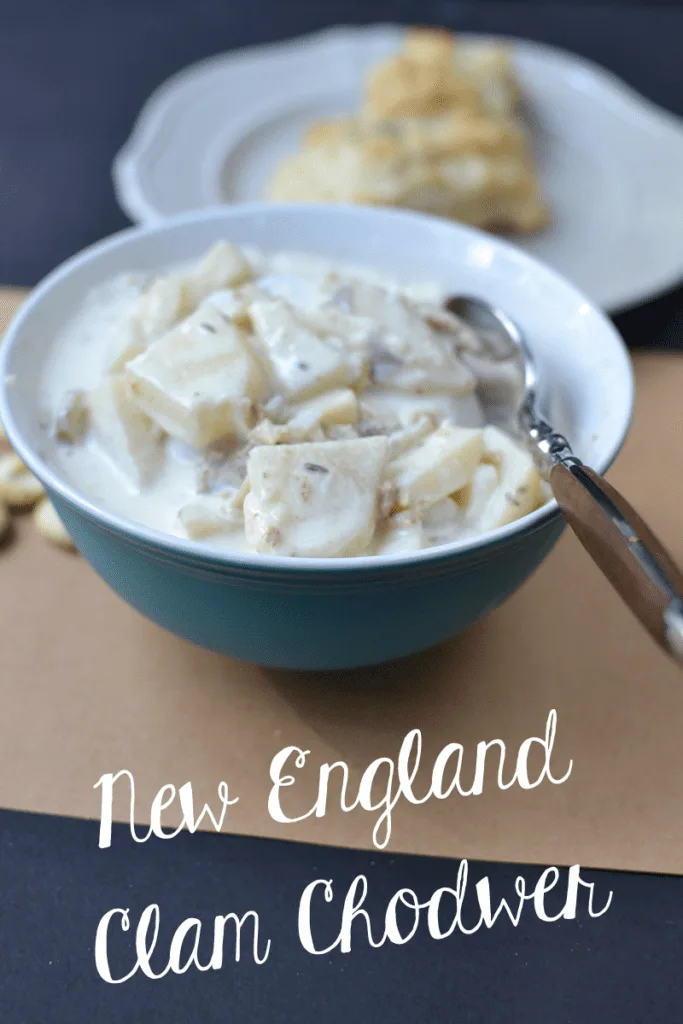 Since this is New England clam chowder but we aren't in New England I used canned clams and bottled clam juice. I also love the flavor that bacon adds to the soup but not so much the current price of bacon. For a lot of the recipes I have that call for bacon I have been substituting packaged real bacon bits (not bac-o bits people!). It seems like a complete crime but with a family of six I just can't bring myself to pay $7 for one pound of bacon! Sometimes I wonder if the price of bacon has anything to do with the bacon craze that has swept over the past year? With every American expressing their true love for bacon the bacon gods raised prices… what do ya' think? Okay well enough about my high priced bacon rant.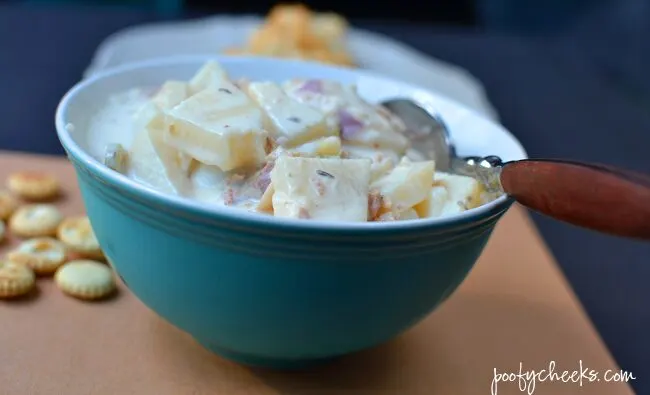 New England Clam Chowder Recipe
Ingredients
3 tablespoons butter
3 (8 ounce) bottles of clam juice
2 (6.5 ounce) cans of chopped clams in clam juice
2.8 ounce package of real bacon bits
2 stalks celery, , minced
1.5 pounds red potatoes - peeled and diced into 1/2 inch pieces
1 medium onion, , chopped
1 tablespoon minced garlic
2-4 tablespoons flour, (the more you add the thicker your chowder)
1 bay leaf
1/2 teaspoon thyme
2 cups heavy cream
Instructions
In a large pot melt butter and then add in bacon bits, onion, celery, garlic and half of the potatoes. Cook until onions are translucent stirring occasionally.
Stir in flour.
Slowly add clam juice, bay leaf, thyme and remaining half of potatoes into the pot. Bring to a boil and then reduce heat to low. Cook for about 15 minutes until all potatoes are tender.
Turn heat to a simmer and remove the bay leaf. Add in chopped clams and heavy cream. Season with salt and pepper to desired taste.
Once soup is heated to the desired temperature and starts to thicken a bit remove from heat and serve.
Nutrition Information:
Serving Size:

1 grams
Amount Per Serving:
Unsaturated Fat:

0g
Of course what is New England Clam Chowder without oyster crackers!? I also served ours with the boxed Red Lobster Cheddar biscuits per my husband's request. They were the perfect pairing!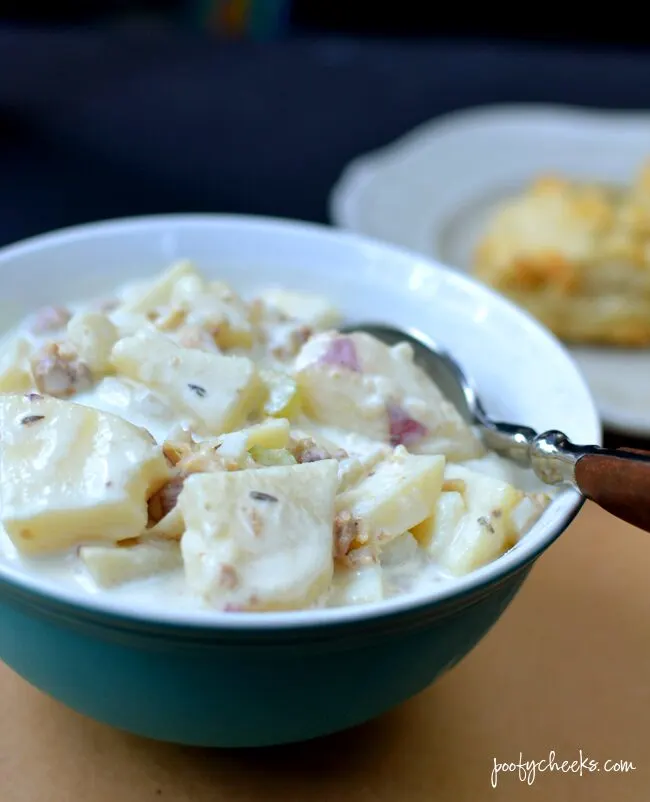 If you are looking for more soup recipes try one of these recipes passed down from my momma –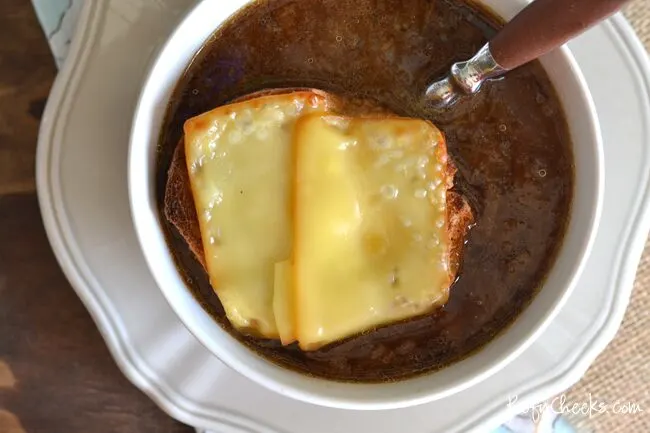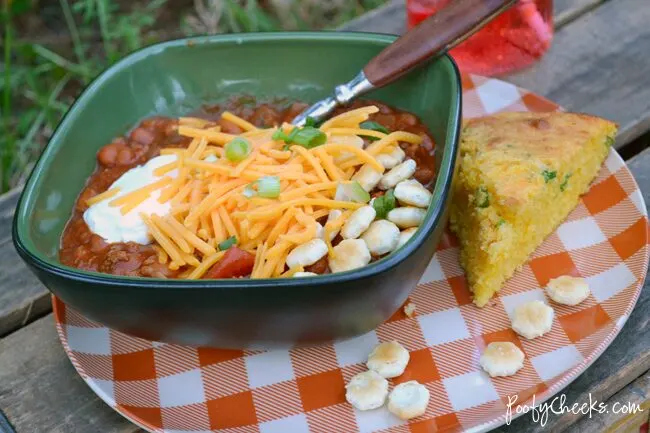 Enjoy,

I party HERE
Check out the Poofy Cheeks Blog Pinterest Board for other craft and recipe ideas!
Follow Poofy Cheeks's board Poofy Cheeks Blog on Pinterest.