The tropical party punch post is sponsored by Brand Cycle and Walmart Grocery but all opinions and ideas are 100% my own. This post does contain affiliate links.
This past weekend my sister-in-law hosted her LuLaRoe launch party at our house. I made my famous tropical party punch, a chip dip and cookies. Since I worked all week and had a few sick kids the last thing I wanted to do was spend a bunch of time trying to grocery shop so I did what I almost always do now and scheduled a Walmart Grocery pickup. I usually make my grocery list, head to Walmart Grocery online and start adding the items on my list to my cart. I choose a pickup day and time and pay for my groceries. (PRO TIP- I have found that usually the first available pickup time is the next day unless you do it early and pickup later that evening). When I go to pickup I call the pickup number when I am down the road and when I get there I wait in a designated parking spot for them to cart my groceries right to my car. I then sign the receipt and head back home.
Why I Love Walmart Grocery Pickup-
As a mom of four I am always looking for ways to get the household chores done faster and more efficiently. Then Walmart Grocery entered my life and changed it forever! I heard about it around the same time I started my full time job outside the home and have been using it on a weekly basis ever since. The day before Thanksgiving, a few days before Christmas, on a typical Thursday night I have ordered my groceries through the grocery pickup. While I saw crowds fighting the lines I was in and out with all my groceries in under 10 minutes. I will never go back to dragging my four kids through the grocery store with me again. I save an overwhelming amount of time and a bunch of gray hairs with Grocery Pickup!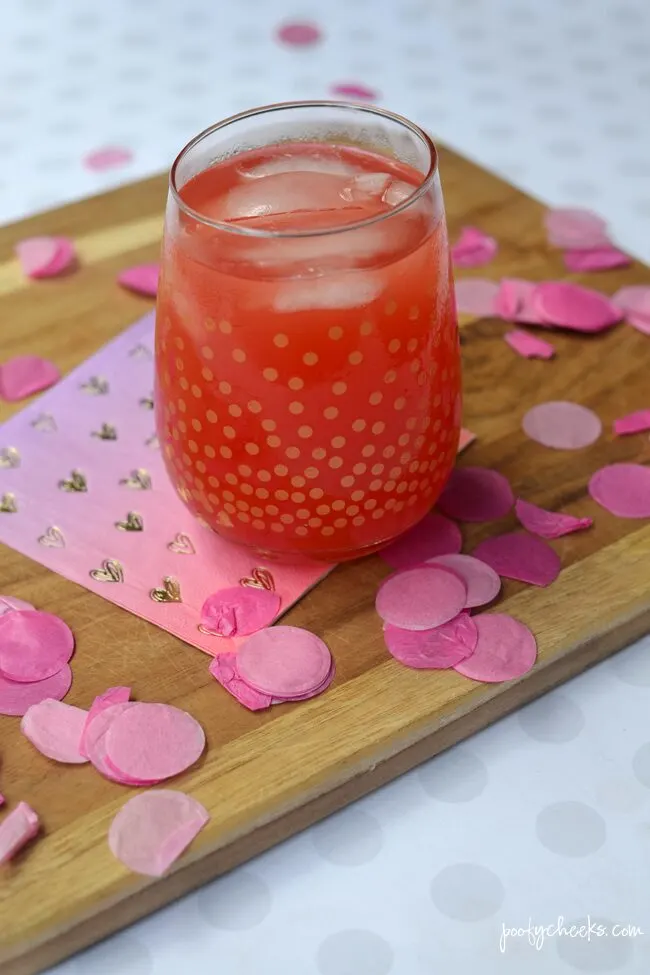 Now let's get to the Tropical Party Punch recipe because it is the BEST and a party favorite! It makes a whole bunch so it is perfect for a very large crowd or you could always halve it if you are only having a small party or gathering. We served this punch
Tropical Party Punch Recipe
Ingredients
4 quarts water
3/4 cup granulated sugar
2 packets Strawberry Kool-Aid
12 ounce can lemonade concentrate, thawed
12 ounce can pulp free orange juice concentrate, thawed
46 ounce can pineapple juice, 1
2 Liter Ginger Ale, 1
Instructions
In a sauce pan combine 2 cups of water with sugar. Stir over medium heat until the sugar is dissolved.
Remove and stir in Kool-Aid. Pour into a large pitcher or container and add remaining water and cool completely. (I usually let mine sit in the fridge overnight. I also pour a little into a Bundt pan and put it in the freezer to make an ice ring.)
When the kool-aid mixture is cooled add OJ concentrate, lemonade concentrate and pineapple juice.
Just before serving add Ginger Ale and stir-stir-stir! You may have to stir it a few times throughout the party because the concentrate settles to the bottom.
Nutrition Information:
Serving Size:

1 grams
Amount Per Serving:
Unsaturated Fat:

0g
You can easily make this an adult drink by adding Malibu or a bit of Peach Schnapps (or both!) Adults and kids keep coming back for refills.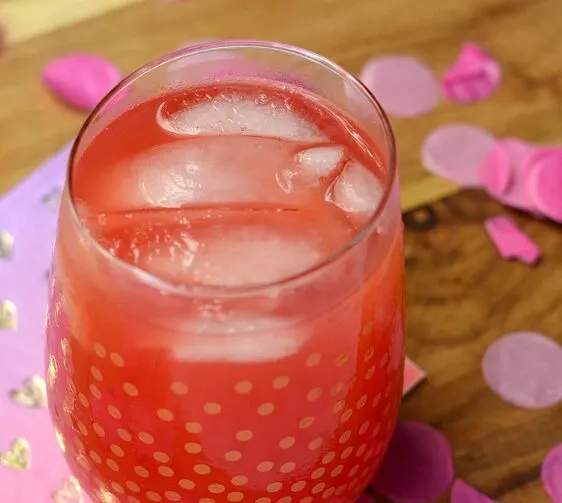 Get your grocery list together and try Walmart Grocery Pickup. If you can never seem to find the time for a big grocery shopping trip, dislike grocery shopping or have kids that make grocery trips miserable you will fall head over heels in love. This momma gives it two thumbs up.
See you in the pickup parking! You may also like these recipes-