Guacamole Recipe. This post contains affiliate links to products I use and recommend. By making a purchase I may receive a small commission.
On Sunday the football crew gathered at our house for the games and of course to eat. The main dish was chicken tacos and everyone was asked to bring a fiesta themed side.
There were lots of chips and dips. I made my homemade fresh guacamole recipe and as always it turned out perfect. Guacamole is so easy to make but my friends act like it takes mad cooking skills. It really doesn't – I promise! If you can slice and dice you can make it. Prep time is under 10 minutes.
Dips are my weakness. Creamy Chili Cheese Dip is my normal go-to. A party with dips and bite sized appetizers is what I call a diet-killer.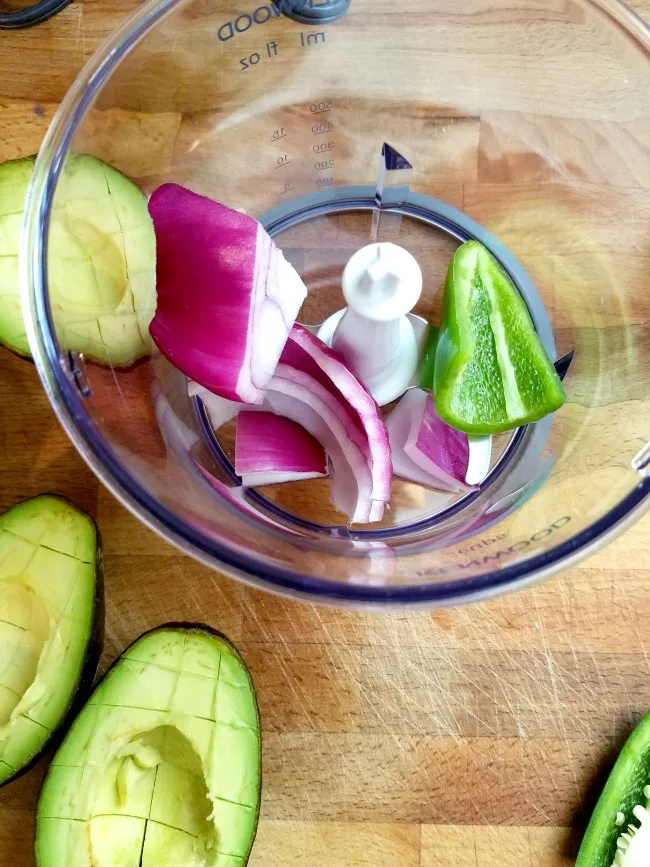 I pulled out my Kenwood Triblade Hand Blender with the chopper attachment to help me quickly cut the onion and jalapeno. The wand plugs into the top of the chopper bowl attachment and it quickly chops everything. My friend was in awe as she watched me use it. Want to see it in action? Press play below!
There is nothing like a big bowl of fresh guacamole with salty crunch chips.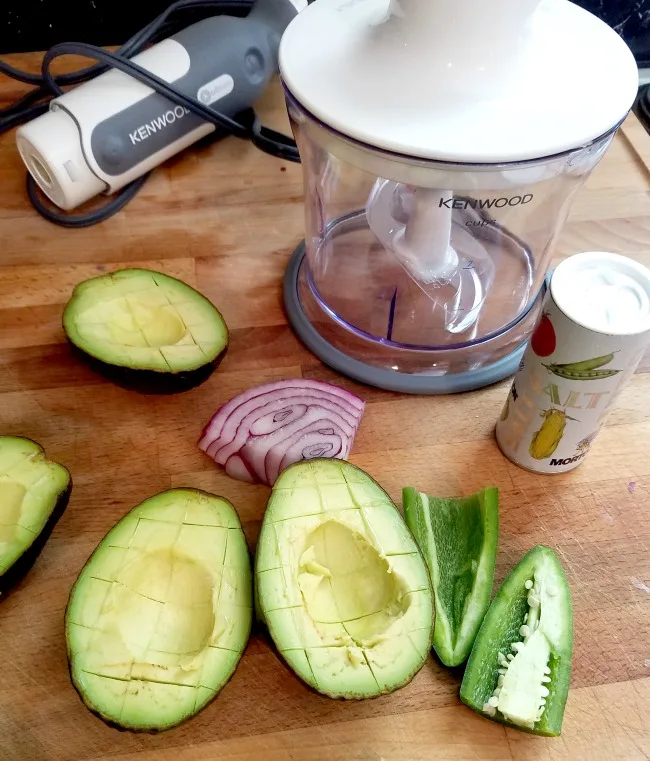 Once the guac is ready pull out the tortilla chips or the plantain chips (I love plantain chips and guacamole when I am in the middle of Whole30) and you won't be able to stop.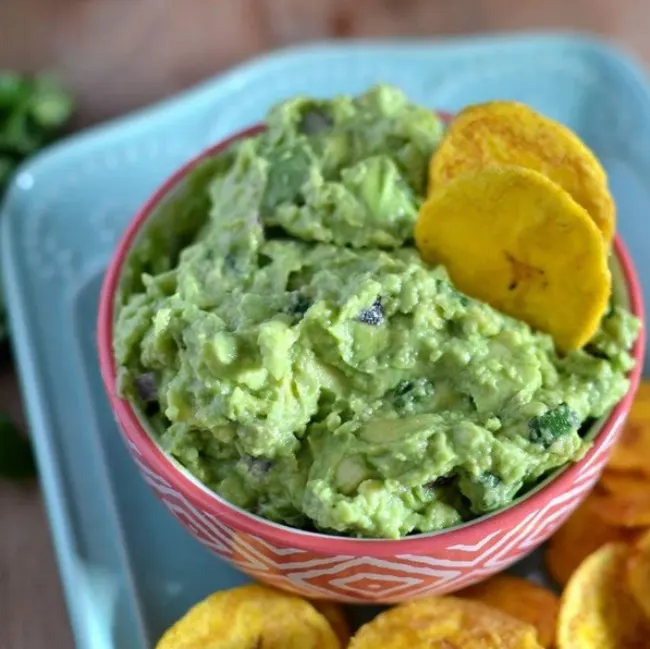 Guacamole Recipe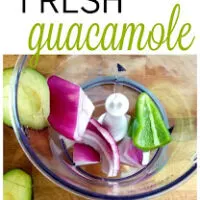 Homemade Fresh Guacamole Recipe
Ingredients
2-3 ripe avocados
1 jalapeno**, cut and seeds discarded
1/4 cup red onion
1/4 cup cilantro
juice from 1/2 a lime
1-2 teaspoons of salt
Instructions
Finely dice the onion, cilantro and jalapeno with the Kenwood Triblade Hand Blender and the chop attachment.
In another bowl mash the avocados with a fork, stir in the onion and jalapeno, fresh squeezed juice from half a lime and salt.
Taste and adjust as needed. Sometimes I add a bit more salt or lime juice. If you have time allow it to refrigerate for 30 minutes or so to let the flavors meld.
Notes
**You can adjust the amount of jalapeno you use depending on how spicy you like things. My husband doesn't like spicy foods so I use half a jalapeno and you can barely tell it is there.
Nutrition Information:
Serving Size:

1 grams
Amount Per Serving:
Unsaturated Fat:

0g
Do you have a favorite guacamole recipe? Do you use any different ingredients? My parents use a seasoning packet, sour cream and tomatoes in theirs but I try to keep mine more authentic.
See More Poofy Cheeks Recipes –