A recipe for honey and mustard seed glazed brussel sprouts.
Last month I was invited to attend the #MyPrintlyMoms Print and Pamper Retreat in San Deigo by my blogging friend
Vanessa
. I had an early flight in and met up with a few of the other moms attending (
Tisa
,
Jen
and
Jenifer
) to explore before heading to our resort. We drove to Coronado Island and walked around their downtown popping into a few cute shops, grabbing lunch and walking out onto the beach. For lunch, we went to Leroy's which was suggested by a few locals, and their food was seriously delicious.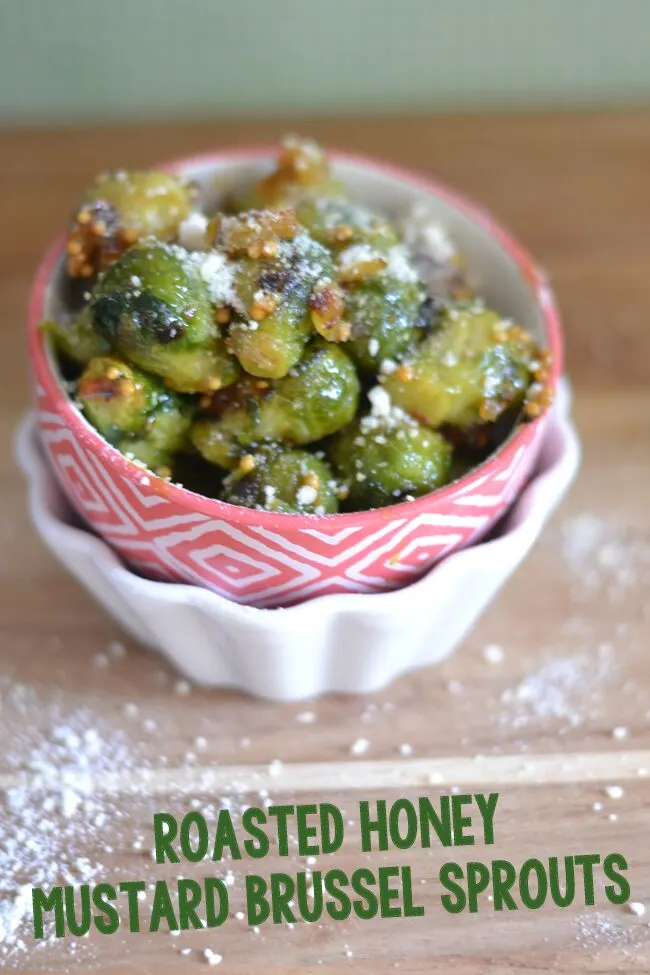 Jen ordered their brussel sprouts as an appetizer and I can't recall ever eating brussel sprouts before. I have been missing out! The way they were roasted and covered in a honey and mustard seed glaze was amazing. I have seriously been craving more since we had them and when I saw them in the frozen food aisle I knew I wanted to recreate the recipe to take as my Thanksgiving side this year.
The prep time of the brussel sprouts took less than six minutes and from start to finish they were done in 30 minutes. This recipe is so simple it doesn't even seem right.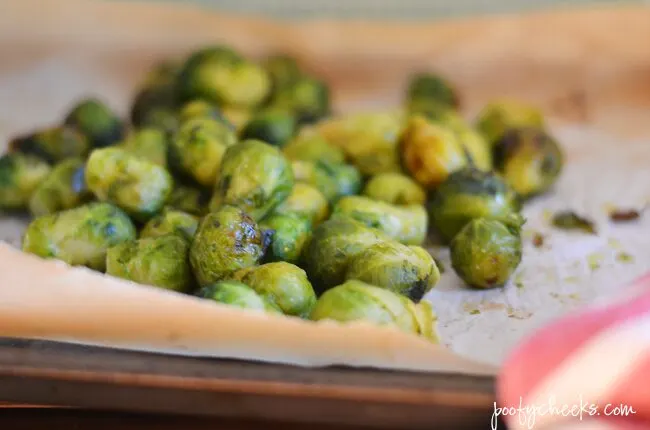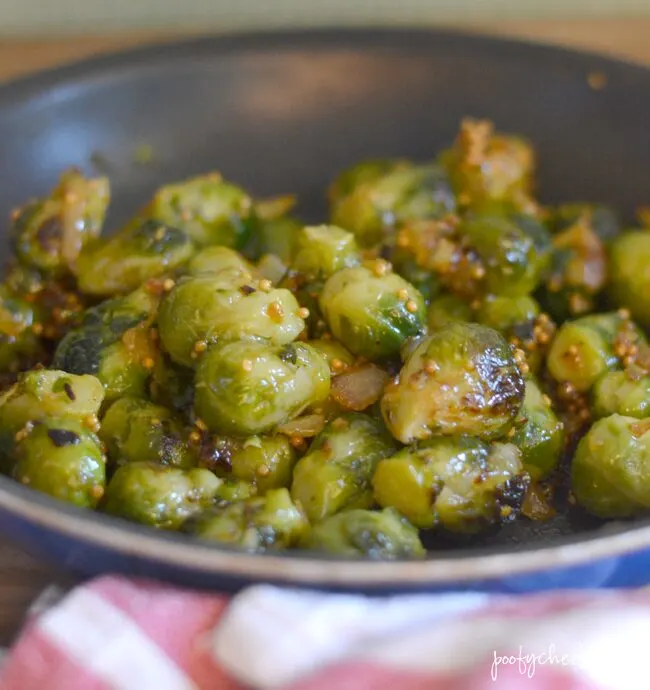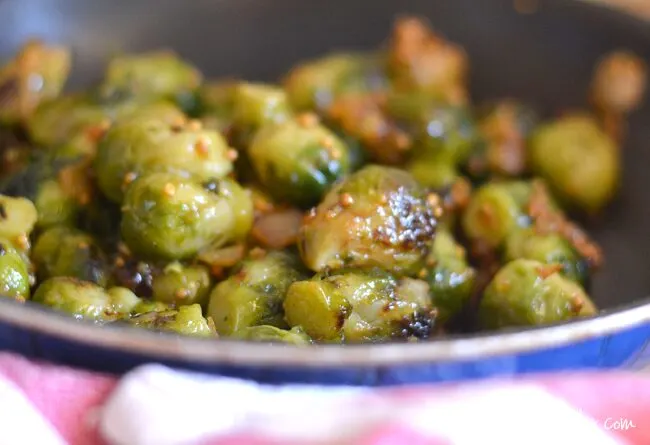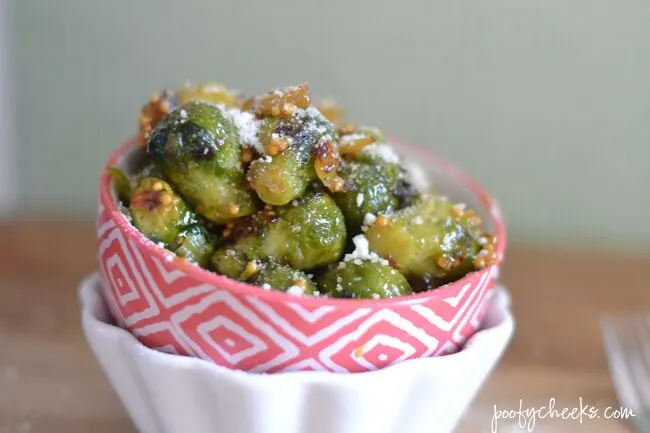 The Print and Pamper retreat was a lot of fun. I got to meet so many of my blogging friends in real life and made lots of new friends too! We got an inside look at HP and some of their new ideas and products. HP picked our brains and showed us an amazing time. They picked a beautiful resort for us to stay at, fed us some delicious food and I was in awe over the whole experience.
To top things off we were able to head to Disney Land on the final day of the trip. I went from the Atlantic to the Pacific – Disney World to Disneyland all over a long weekend. I came home and got my first case of jet lag. I couldn't function for two days. All I can say is that HP is an awesome company and their interest in providing solutions for busy moms amazed me.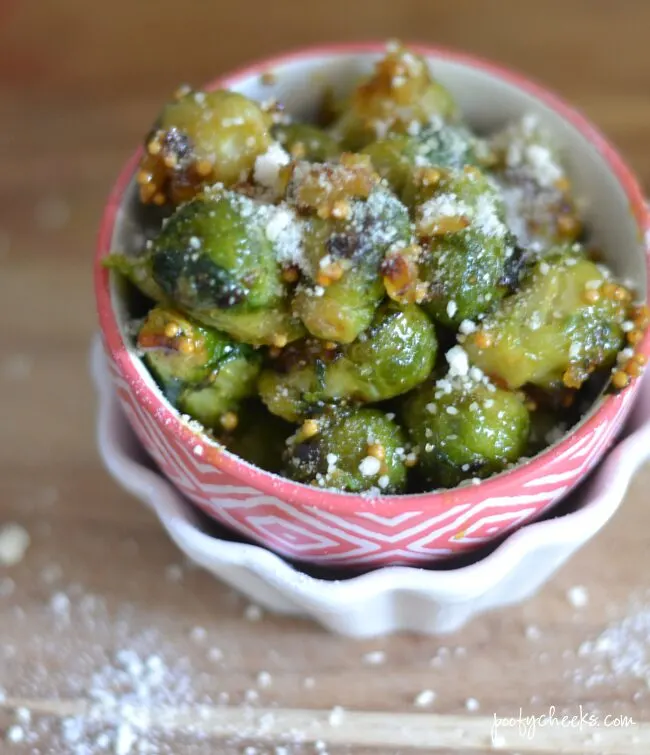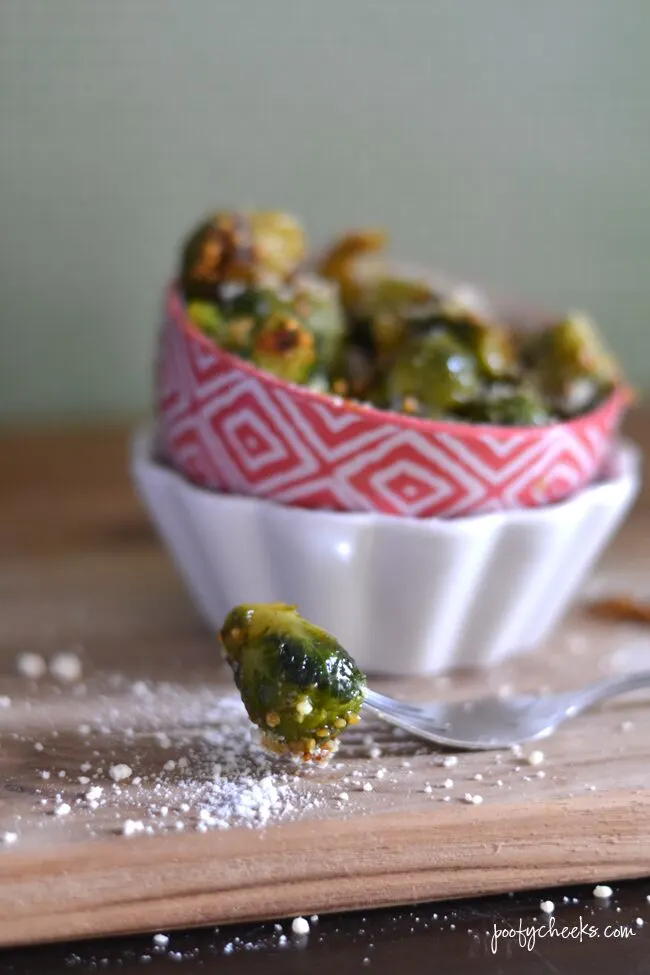 You are going to love how easy this recipe is – and delicious too!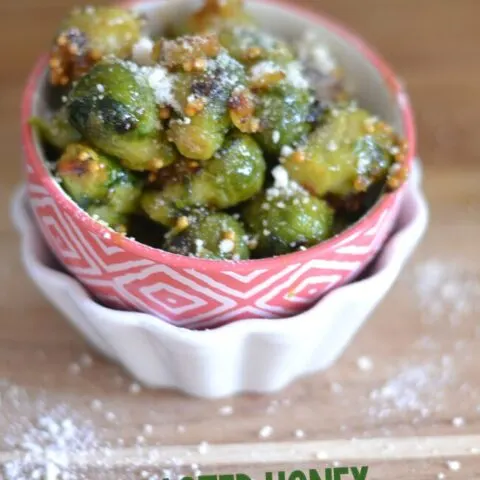 Roasted Brussel Sprouts with Honey Mustard Glace Recipe
Ingredients
16 ounce Steam-in-the-bag Brussel Sprouts
2 teaspoons Mustard Seeds
1/4 cup honey
2 tablespoons EVOO
1 teaspoon minced garlic
2 tablespoons minced onion
Parmesan Cheese, to sprinkle over top
Instructions
Steam brussel sprouts according to package directions. Then place onto a cookie sheet, drizzle with EVOO and broil for 4-6 or until they start to get a charred look.
Meanwhile in a saucepan add 2 tablespoons of EVOO and onion. Cook on medium stirring often until onions become translucent. Add honey, garlic, mustard seeds and stir until heated and well combined.
Toss the brussel sprouts into the glaze and serve.
Nutrition Information:
Serving Size:

1 grams
Amount Per Serving:
Unsaturated Fat:

0g
I hope you all have a happy Thanksgiving gathering with family and friends!