Saturday afternoon our TV was tuned into college football for most of the day and the kitchen was up and running at full speed. We invited a bunch of our friends over for watch party festivities and I made my dad's Dr Pepper® cake which was the star of the show. We had a cute little table set up and then everyone brought a dish to add to the spread. Weekend gatherings at our house have become an almost weekly occurrence these days and I can only assume it will continue throughout the football season.
When my husband got a new job a few years ago and we had to move to his hometown, I was nervous since I didn't know very many people. It has turned out to be an amazing thing because I have made so many friends through him and his friends. We have almost weekly gatherings at our house where we joke, laugh and always have tons of fun. I honestly love our group of friends and being the host puts me in my natural element.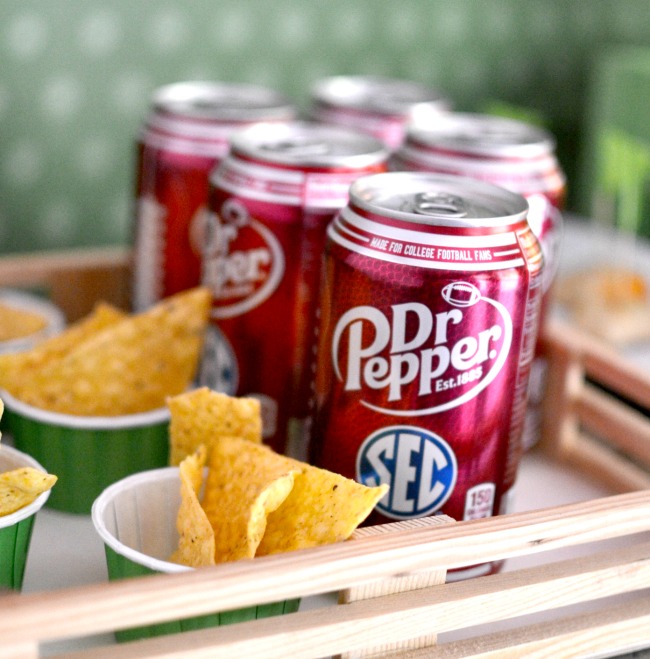 Since we had asked everyone to bring some sort of appetizer, I did chips and dip and the delicious Dr Pepper cake. We grabbed the Dr Pepper at Publix because after all nothing goes with good friends and college football like ice-cold Dr Pepper. I got the cake recipe from my dad. It is one of his favorite desserts to make and since our family is a big fan I figured everyone else would be too. The cake was a hit and as always it was moist and delicious with a unique flavor from the Dr. Pepper.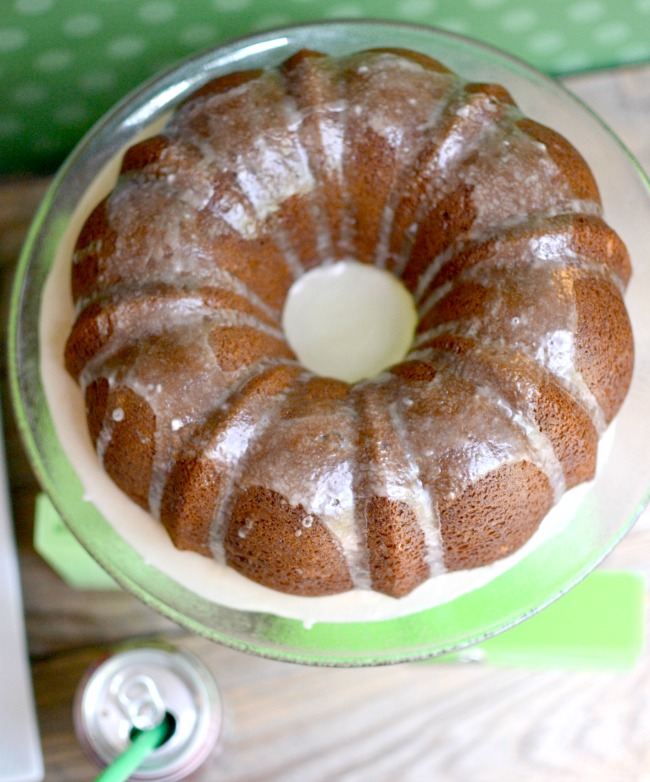 If you want to try a new recipe for your next gathering I am sharing my dad's Dr Pepper recipe and you won't be disappointed. (I hope this wasn't one of his secret recipes because I am about to spill the beans!)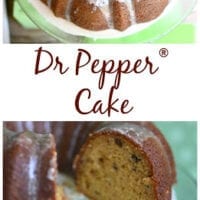 Glazed Dr Pepper Cake Recipe
Ingredients
1 box yellow cake mix
1 box instant vanilla pudding mix
4 eggs
3/4 cup vegetable oil
12oz can of Dr Pepper, 1
3/4 cup chopped walnuts
1 cup powdered sugar
1 tsp vanilla
small amount of Dr Pepper for glaze
Instructions
-Preheat oven to 350 degrees and grease a bundt pan.
-Mix cake mix, pudding mix, eggs, vegetable oil, 1 can of Dr Pepper, and walnuts together well and pour into greased bundt pan.
-Bake for one hour.
-Remove cake from oven and allow to cool for 10-15 minutes.
-Mix powdered sugar, vanilla and a small amount of Dr Pepper, together to make a glaze.
-Turn cake out of bundt pan and then spoon the glaze over top.
Nutrition Information:
Serving Size:

1 grams
Amount Per Serving:
Unsaturated Fat:

0g
Enjoy,