Goat Cheese Stuffed Chicken is hands down one of my husband's favorite dinners and a few years ago when I made it for my parents they started adding it to their dinner rotation too. Now my sister and brother even cook it in their homes which makes it a complete family favorite! It is easy to make and doesn't take much time.
Now that I am back to work full time there are some meals that take too long and I save them for weekend dinners. This is one I am fine with making on a week night. Last week I was running late from work and my husband started it until I got home and took over – he is great like that! He has been jumping in the kitchen more and more lately… coming home to a man in the kitchen is one of the hottest things in my opinion LOL!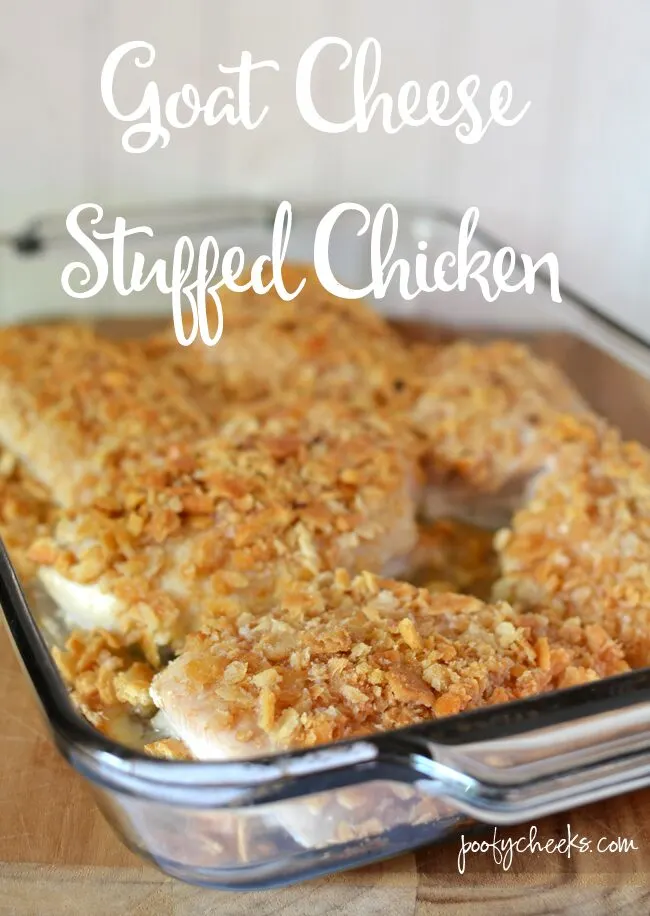 The cast of characters involve Mr. Honey Bear and some other fairly simple ingredients. We prefer the honey goat cheese from Publix but regular goat cheese will do too.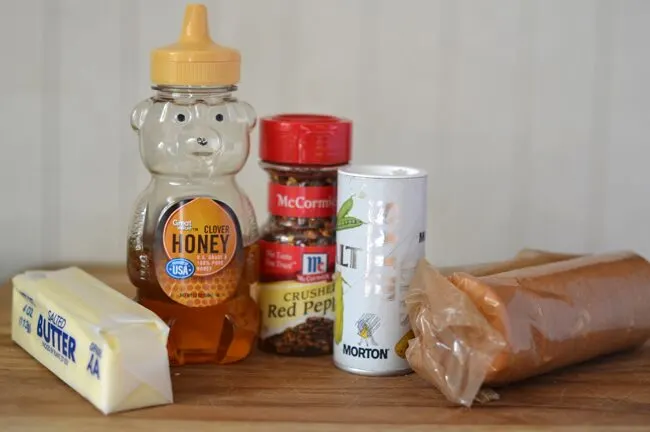 Goat Cheese Stuffed Chicken Recipe

Ingredients

4 boneless/skinless chicken breasts
4 ounces goat cheese
1 sleeve of Ritz crackers, crushed
1/2 teaspoon salt
1/4 teaspoon red pepper flakes, more or less depending on your spice tolerance
3 tablespoons of honey
3 tablespoons of butter

Instructions

Cut a slit in the side of each chicken breast and stuff with goat cheese. Place the chicken breasts in a dish that has been sprayed with non-stick cooking spray.
In a bowl mix the crushed crackers, salt and red pepper flakes. Sprinkle and press onto the tops of the chicken breast. Lightly spray with non cook spray and put in a 350 degree oven for 10 minutes.
In another small melt the butter and then stir in the honey. Remove the chicken after the first 10 minutes and drizzle the honey butter over the top of the chicken.
Return the chicken back to the 350 degree oven for another 25 minutes or until the chicken breasts are cooked through.

Nutrition Information:

Serving Size:

1 grams Amount Per Serving:

Unsaturated Fat:

0g
Seriously dinner doesn't get much better than these goat cheese chicken breasts. I serve them with mashed potatoes, rice or a veggie and nobody every complains when this meal hits the table. Although I am pretty lucky in the picky eater department! My kids seem to eat most everything and three out of the four love broccoli.