I am so excited to be here with y'all! Hi! My name is Aleisha, but my friends call me Leish. I blog over at Britches & Boots. I am a mama of 4 blessings ranging from ages 7 to 8 months. People often tell me I have my hands full, I always respond with no. I have my heart full. I am a small business owner of Bliss Baby Designs where I love to create one of a kind pieces to add a little bliss into every memory. Now grab a cup of joe or a mason jar of sweet tea. Sit back and turn your smell-o-vision on while I share a recipe handed down to me by my grandmother!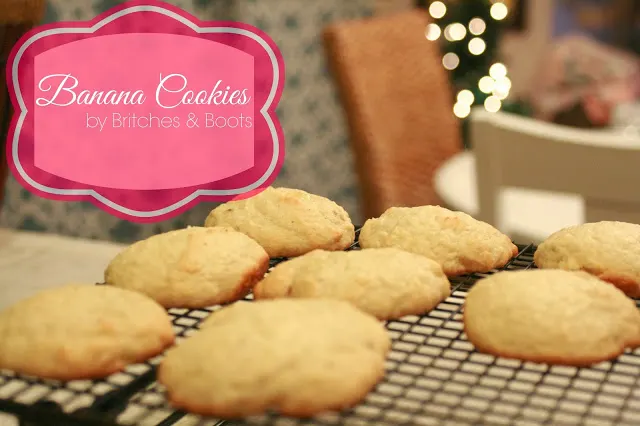 1 cup shortening
1 1/2 cups sugar
1 egg
I start with the shortening and the sugar. Mixing well then add in the egg. Now my grandma used to separate each part into multiple bowls. I simplified this recipe by figuring out the proper order of ingredients!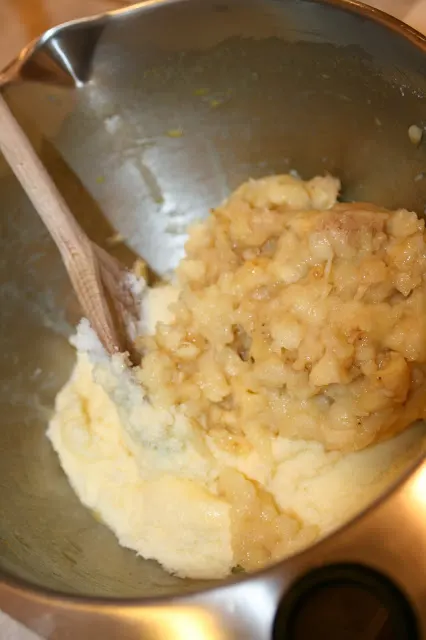 Mush up 3 bananas in a separate bowl and combine into your bowl. I love to let the kids mush the bananas for me! They get a real kick out of it! Once this is combined you will add in:
1 tsp baking soda
1 1/2 tsp salt
1/4 tsp nutmeg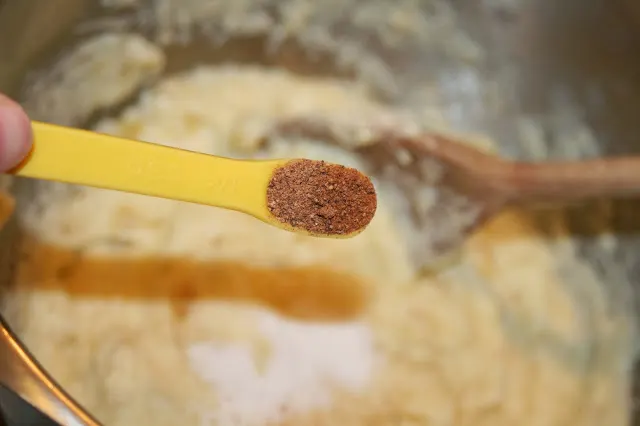 Mix completely and then last you are going to dump in 3 1/2 cups of flour. When you are finished place your bowl of dough into the refrigerator for 1 hour. Preheat your oven to 400 degrees. Bake 11 minutes. Let cool and enjoy! My grandma would place these in the freezer with wax paper in-between each layer. I used to sneak them out by the handfuls and eat them frozen! SO delicious! Please, stop on by and say hi! You can follow me on Facebook or Instagram as well! Have a blessed day!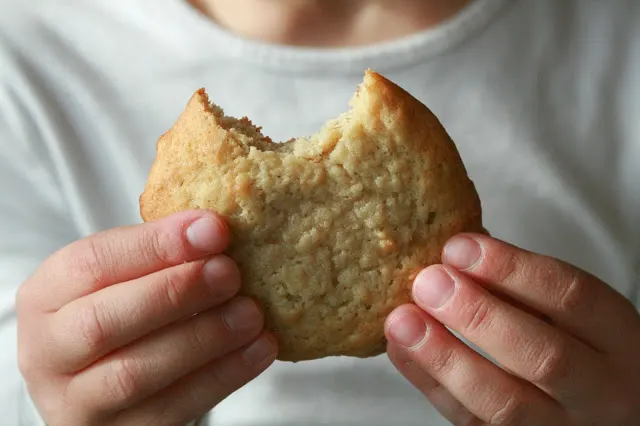 Enjoy,