You can't have a Harry Potter party or movie night without butterbeer. This sweet, buttery drink is complete with the perfect creamy topping. With five ingredients this recipe is easy and takes almost no time at all to whip up.
I made and served this at Emmett's 8th Harry Potter themed Birthday Party. All of the kids loved drinking this out of their custom Harry Potter cups I made using the Harry Potter doodle cut file.
Butterbeer Ingredients
This cast of characters for this butterbeer is a short one. You need cream soda, marshmallow creme, rum extract, butter extract and cool whip.
We were serving up a bunch of butterbeer for a party, so I mixed the butter extract into the cream soda 2 liter and made the topping right before our guests arrived.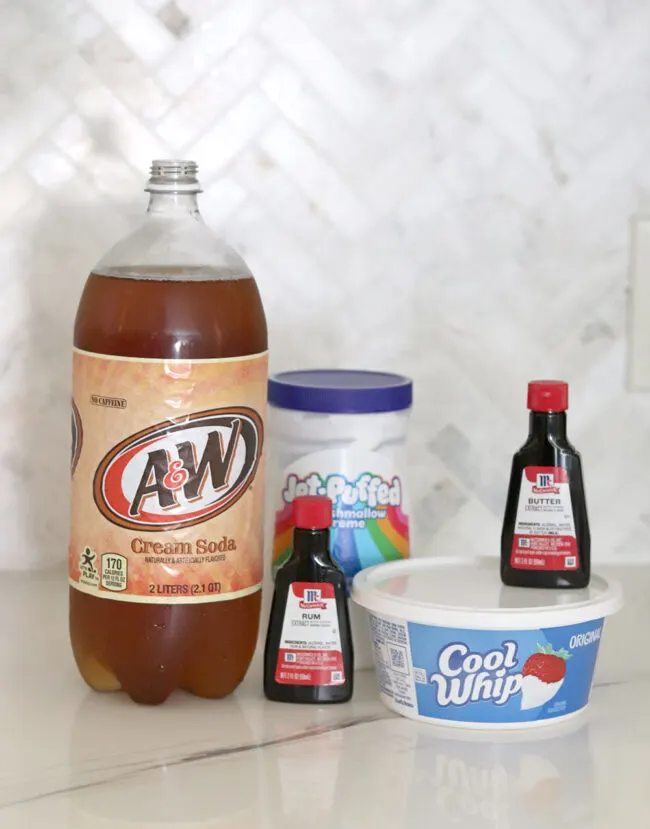 The Cream Topping
The creme topping is what makes this butterbeer amazing. I could have eaten it from the bowl all by itself. For the topping you mix the marshmallow creme and cool whip in a bowl and then add the butter and rum extracts. Mix using a whisk and store covered in the refrigerator until ready to use.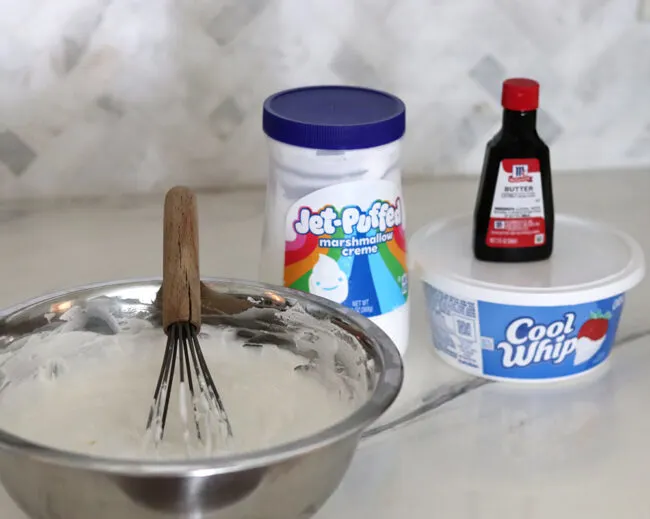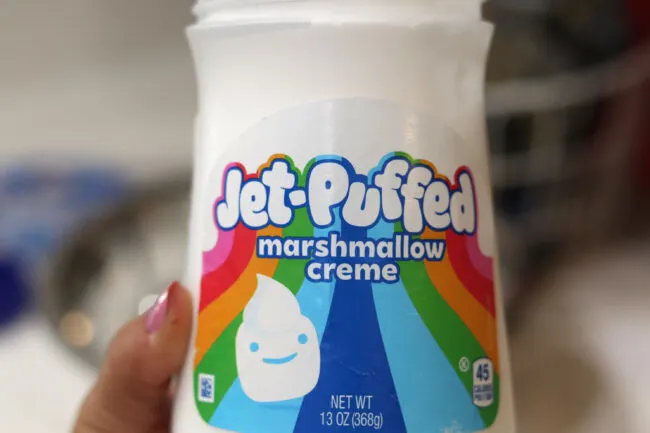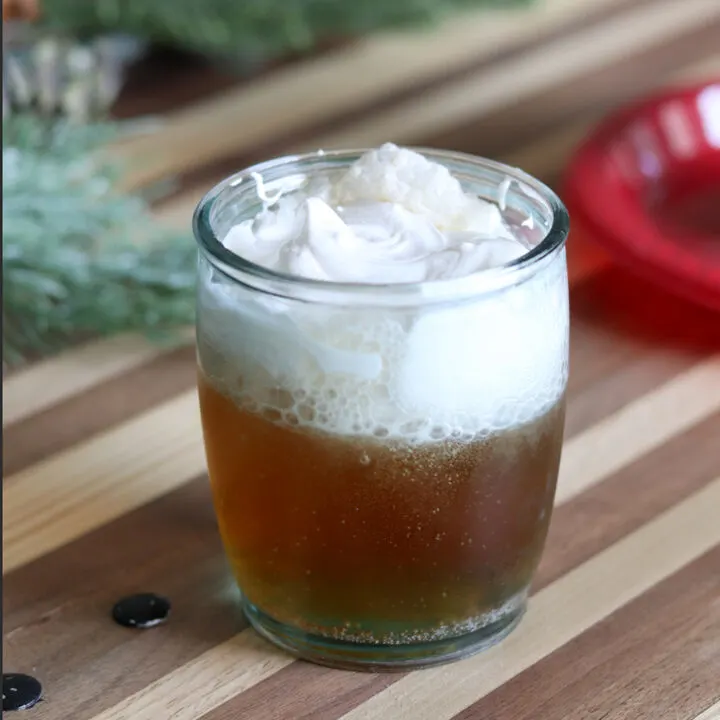 Harry Potter Butterbeer
Easy Harry Potter butterbeer with the perfect cream topping.
Ingredients
2 Liter Cream Soda, chilled
1 cup Marshmallow Creme
8 oz Cool Whip (thawed)
1 teaspoon Butter Extract (divided)
1/2 teaspoon Rum Extract
Instructions
Start off by mixing 1/2 teaspoon of butter extract into the 2 liter of Cream Soda. Replace the cap and gently swirl to mix.
In a large bowl whisk together marshmallow creme, cool whip, rum extract and another 1/2 teaspoon of butter extract.
Serve right away or place both the topping and butter-cream soda in the refrigerator until you are ready to serve.
Notes
*Cream topping stays good for up to 48 hours covered in the refrigerator.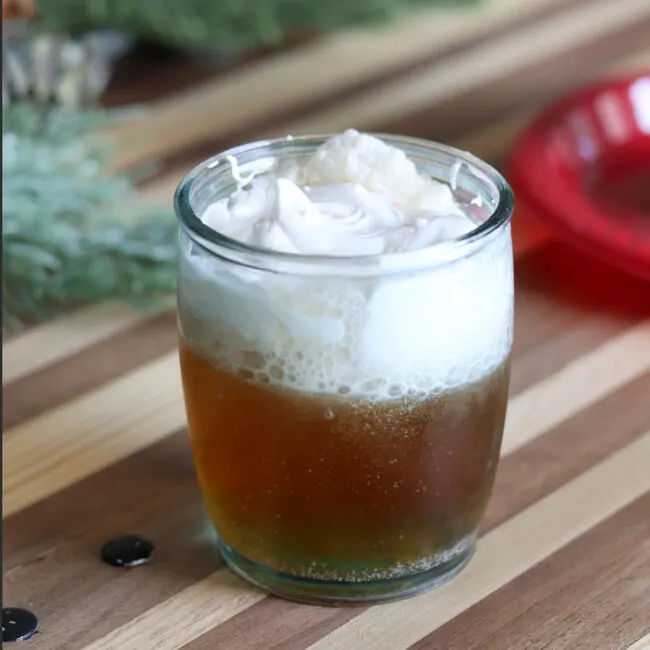 Harry Potter Ideas, Crafts, Recipes + More
All things Harry Potter. From a butterbeer recipe to free SVG files and printables.