Microwave Chocolate Lava Cake Recipe
Last weekend one of my good friends had a kitchenware party at her home and although I loathe those types of parties I went because, well, she is my friend. I was really glad that I was able to go in the end because I learned a few really delicious and easy recipes.
One of the recipes was a (wait for it) microwave Chocolate Lava Cake and I admit it blew my mind. I instantly knew this cake would be the perfect recipe to make with my two oldest boys.
We don't agree on much when it comes to television, but we all love watching the kid bake-off shows. Lately we have been having our own kitchen bake-offs as a family.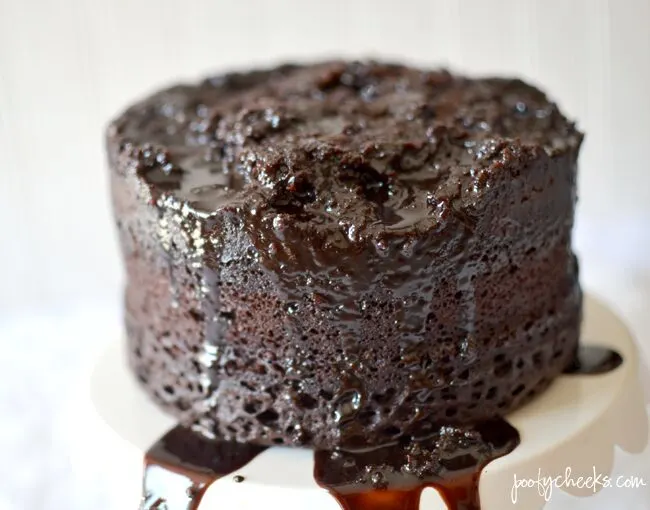 Before you get too crazy with the eye rolling when I say this is a microwave recipe, relax yourself. I rarely ever use my microwave. I might make something in it once a month so I was skeptical when I heard this cake went in the microwave.
I fully expected to take a bite and dislike it but to my surprise, I was desperate for another piece. The next best part besides for the fact it cooks in the microwave in only 10 minutes is that you don't need any crazy ingredients.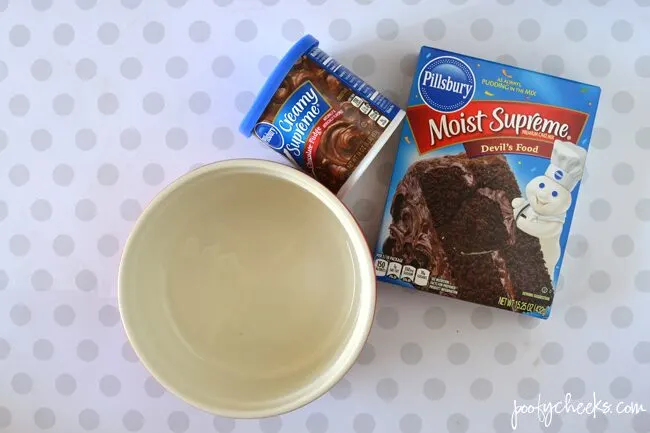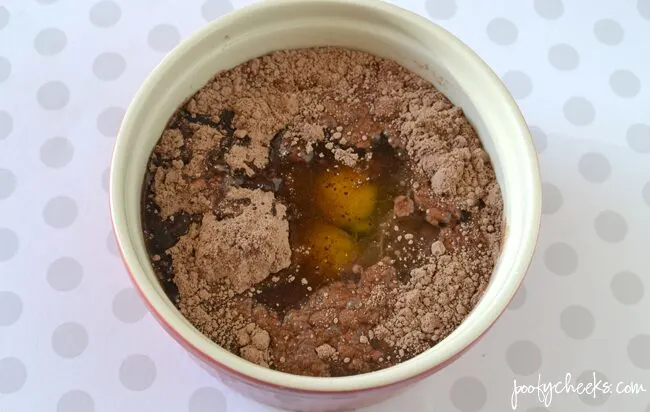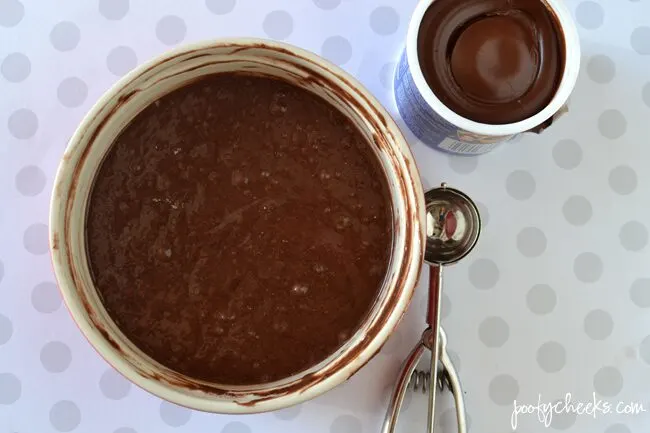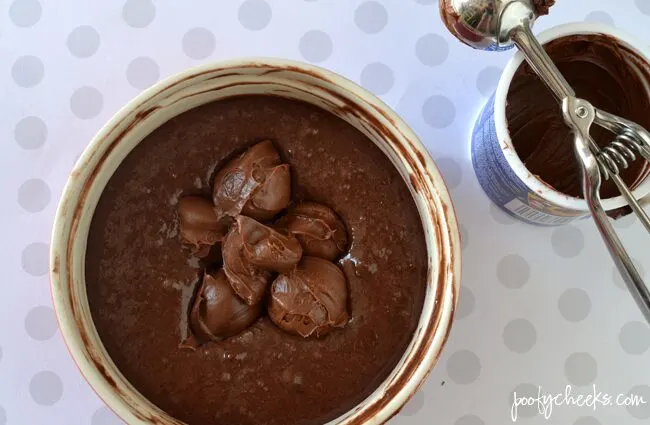 When was the last time you were able to make and serve a dessert in under 15 minutes? With this recipe you can serve dessert even after a crazy and hectic day.
The night I made our cake we had a 7 o'clock soccer practice across town on a school night. I served dinner before we left and the boys and I whipped this up really quickly so we could have a family dessert before bed.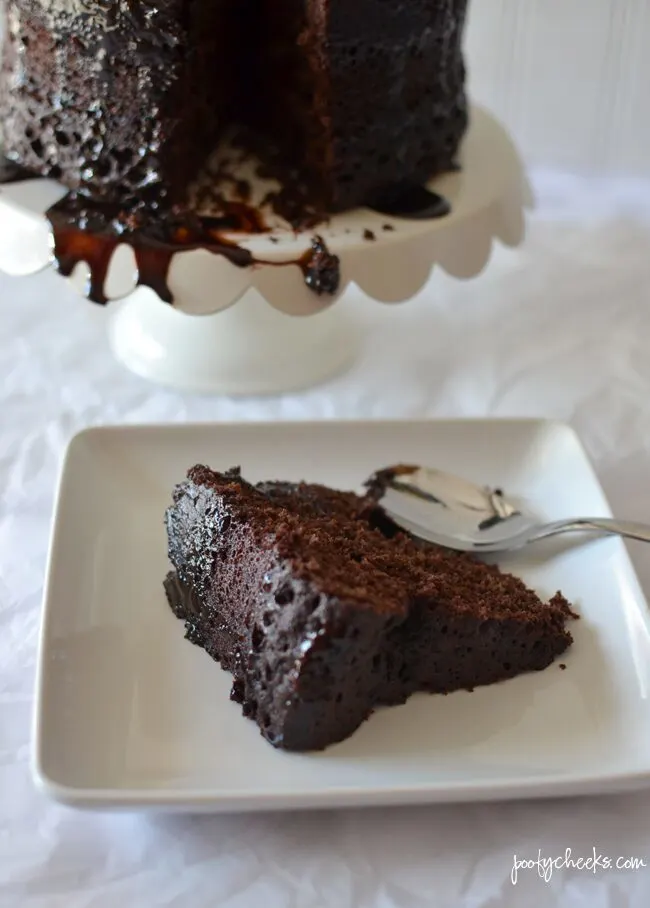 Baking has been a great way to spend time together as a family, let the kids be creative and have fun. A few weeks ago we had a cupcake challenge that started with a cake mix and then the boys picked different ingredient to add in. Seeing the ideas they came up with was pretty awesome but watching them present their cupcakes to us (the judges) was so fun!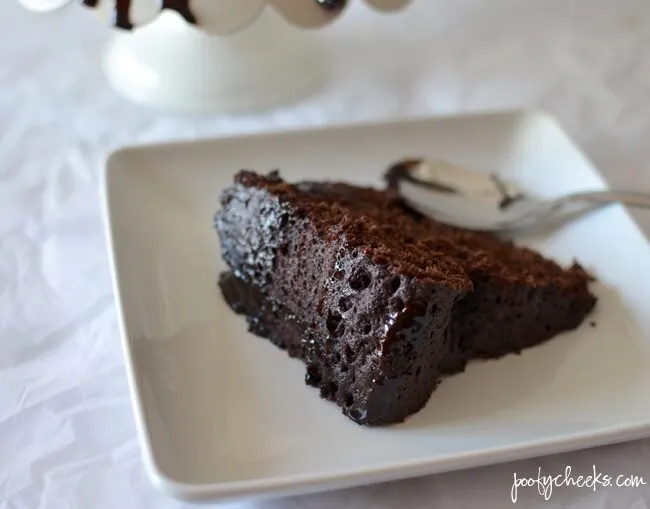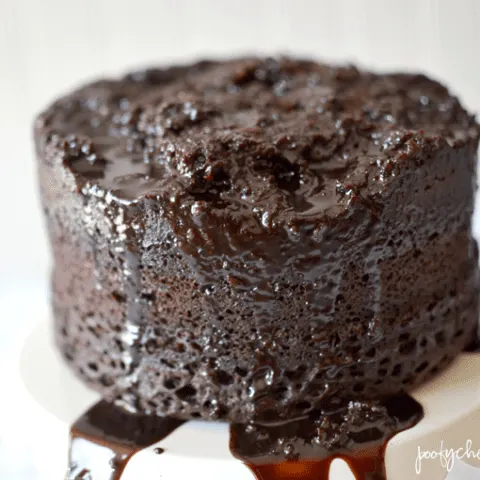 Chocolate Lava Cake
Quick and Easy Microwave Chocoalte Lava Cake
Ingredients
Chocolate Cake Mix (plus ingredients needed per the box instructions)
Chocolate Frosting
Instructions
Mix cake in a microwave safe bowl according to box instructions.
Once mixed scoop half of the frosting and drop it into the middle of the batter.
Place cake into the microwave and cook for 10 minutes on high.
Let cake sit for 2 minutes and then flip it out onto a cake pan or plate.
Serve immediately for a moist and warm cake.
Notes
The cake will rise up in the microwave so don't be alarmed. Once it is finished it will fall back down.// Use a dish at least 8 inches in diameter or the bottom of the cake will seem dry rather than nice and moist.