School is officially in! It's the first day of school and I already planned my easy Chicken Taco Casserole for dinner.
I dropped the boys off for their first day and helped them carry their supplies to their classrooms before heading home and celebrating with a cupcake. Should I feel guilty for not tearing up or being all emotional? I spent the past three months trying to keep four kids entertained all day long and I was physically and mentally drained.
Here is the cast of characters needed to whip up the insanely easy Chicken Taco Bake. This dinner is great for busy school nights or would make the perfect new mom gift. Put all of the ingredients into a foil container, slap a bow on top and gift away!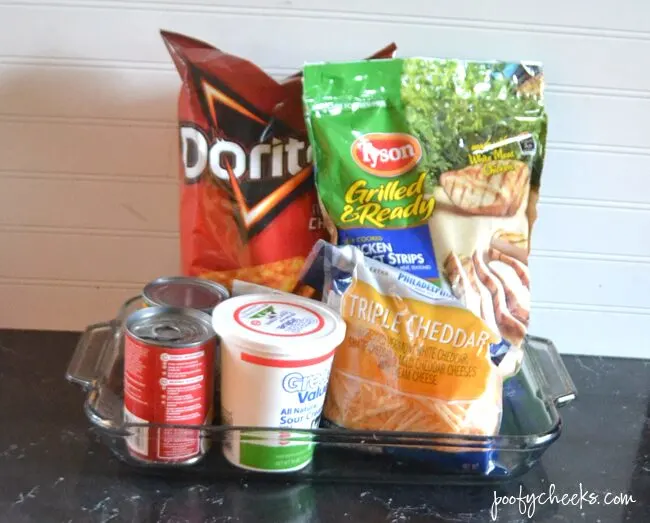 Chicken Taco Bake Recipe
Ingredients
1 can cream of chicken soup
1 can Ro-tel
2 cups shredded cheddar cheese
1 bag cheddar tortilla chips
1/2 packet of taco seasoning
1/2 cup sour cream
1/2 cup milk
Tyson® Grilled and Ready® Chicken Breast Strips
Optional - toppings of your choice
Instructions
Preheat oven to 350 degrees and grease a 9x13 inch dish or pan.
In a large bowl mix together Ro-tel, cream of chicken, 1 cup of shredded cheese, taco seasoning, sour cream and milk. Stir until well combined.
Crush the entire bag of cheddar tortilla chips and layer half of them onto the bottom of the dish. Spread the cream of chicken mixture over the chips and then layer Tyson® Grilled and Ready® Chicken Breast Strips over top. Cover with the remaining cheese and chips.
Cover the dish with foil and bake for 20-25 minutes.
Remove from the oven and add any additional toppings. Lettuce and black olives are our favorites.
Nutrition Information:
Serving Size:

1 grams
Amount Per Serving:
Unsaturated Fat:

0g
---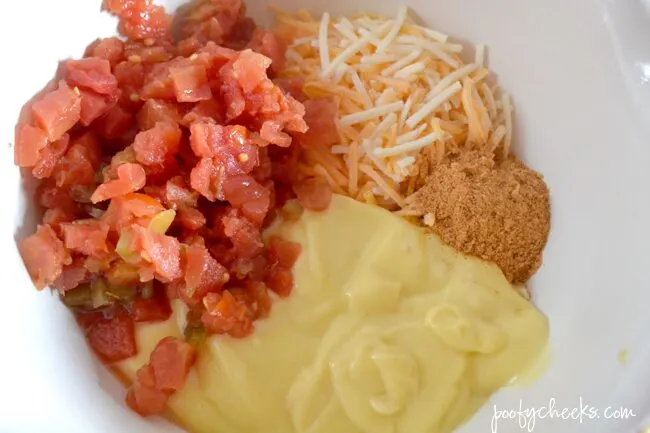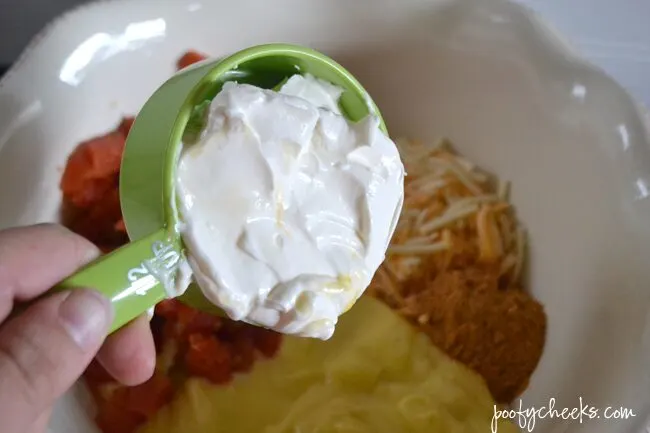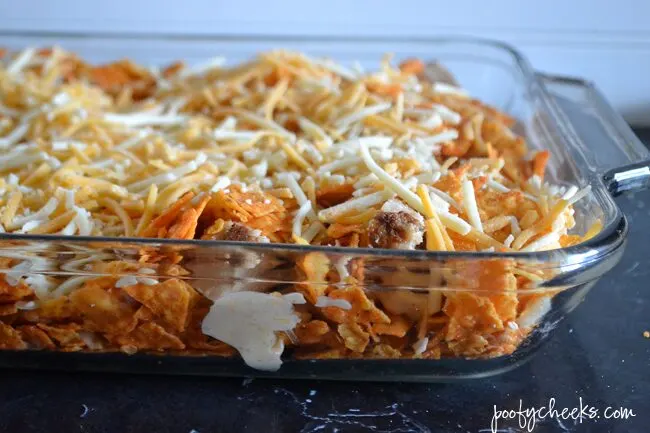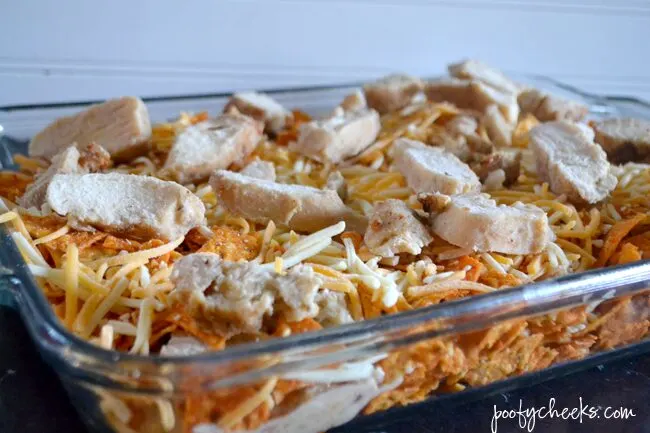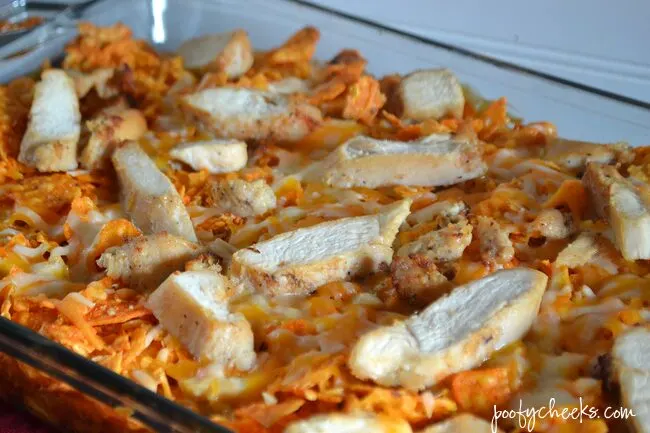 See that chicken and that cheese? So yummy! When you pop it in the oven everything gets warm and bubbly. If you want to make this dish even easier use the Tyson Grilled and Ready chicken strips. They are fully cooked so it just needs to bake long enough to heat everything through.