This post is sponsored by Drizly. All opinions and ideas are 100% my own. Drink responsibly!
We are hosting an Adults Only Halloween costume party next weekend and I have spent the last few weeks trying to prepare. Before we had children Mike and I would have themed parties all the time and they were always so much fun. We have wanted to do a Halloween party for years but never had either the time or money. This year we decided it was finally time to make the party come to life. I sent out invitations a few weeks ago and have been experimenting with drinks that look like potions ever since. Not only did it have to look like a potion it had to taste good. Let's just say that there were quite a few that didn't make the cut.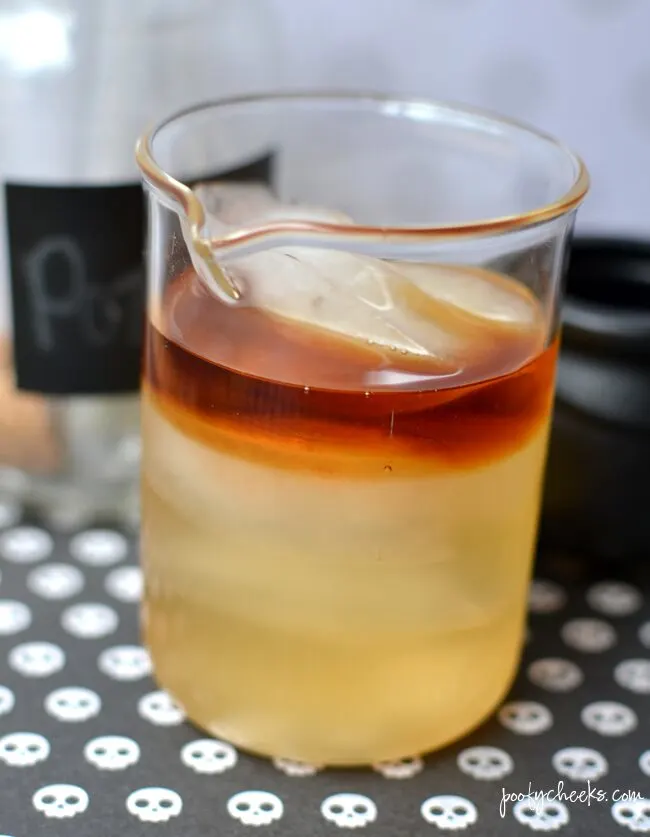 Mike and I have been working on our costumes and I usually sew costumes for the kids but this year I am sewing Mike's. He wants to wear an 1800s Revolutionary costume because he loves history and that is his favorite time period. So far we have purchased the fabric but haven't started sewing yet. He couldn't find the pattern in stores so he ordered it online and purchased the wrong size. We had to reorder the correct size and are still waiting for it to arrive. I'll be sewing every free minute I have away this coming week!
I have decided to surprise Mike with my costume because I couldn't think of one at first. I am going to be a senior citizen. I am borrowing a walker from my dad that he got during a knee replacement surgery and I will be visiting Goodwill for my outfit. I have been scoping out the wigs and hope to find one this afternoon. I wanted to be something funny and I think I picked a costume that will bring on some laughs.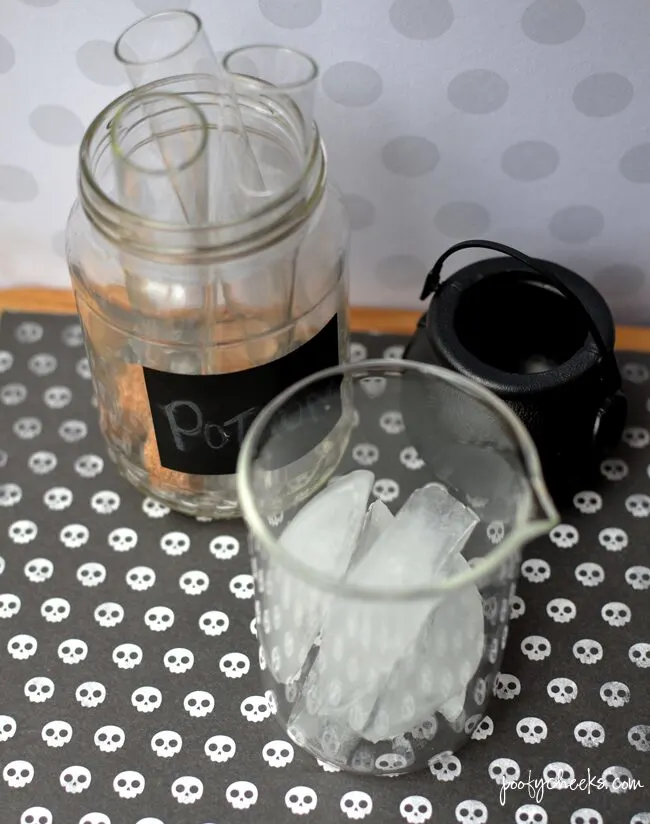 A friend introduced us to Seagram's Sweet Tea Vodka this summer and we would sip it with lemonade. Since I am in love with peach tea and we live in the south I wanted to try to make a peach tea with the Seagram's Sweet Tea Vodka and it was a complete success. The vodka sat on top of the peach punch making it look like a potion and once it was mixed together it was super yummy.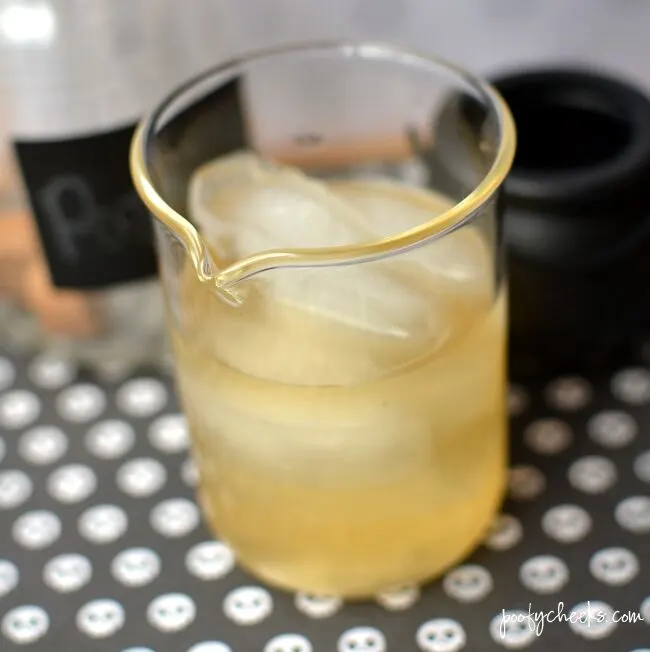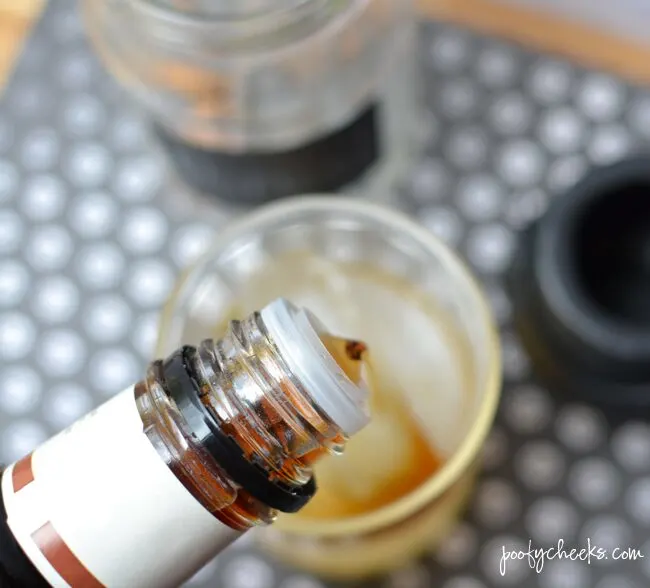 POTION PEACH TEA
Ingredients-
Minute Maid Peach Punch
Ice
Directions-
Fill a glass with ice.
Pour 3/4 of the way with peach punch or some sort of peach juice.
Gently fill with Seagram's Sweet Tea Vodka to create the separation.
Mix before drinking.
Sweet Tea is a southern thing I have come to love so this Potion Peach Tea will be a hit with all of our friends! If you have any other drink recipes that would look like a potion please let me know in the comments!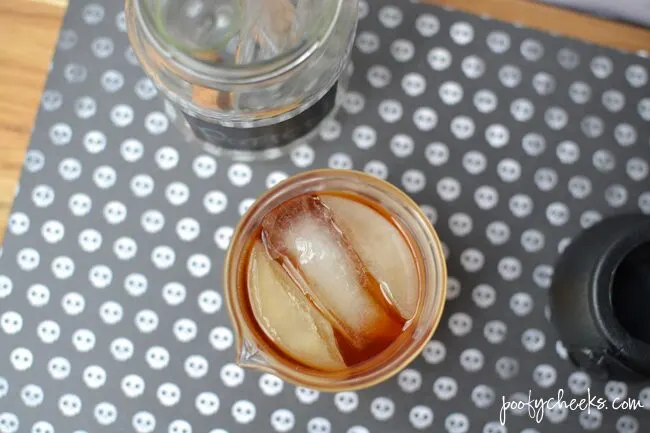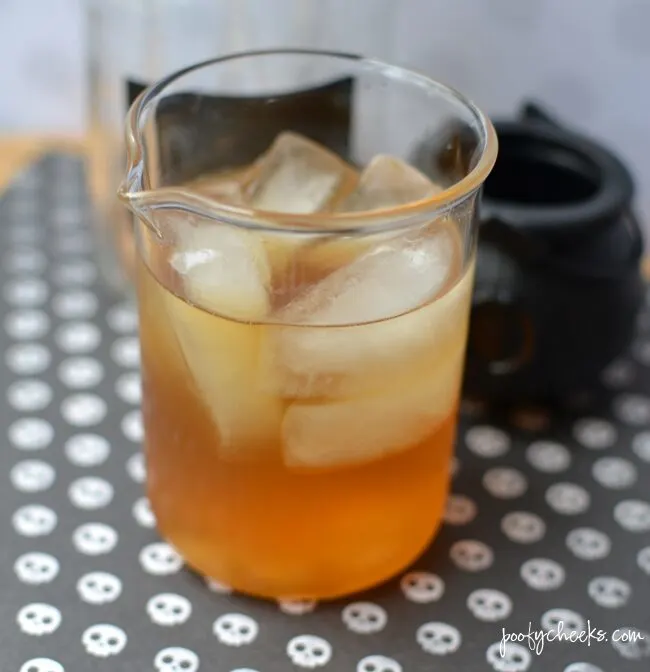 If you are wondering where to find the Seagram's Sweet Tea Vodka check Drizly. They are an alcohol delivery site and will deliver in one hour! What a great service for when you have already started partying!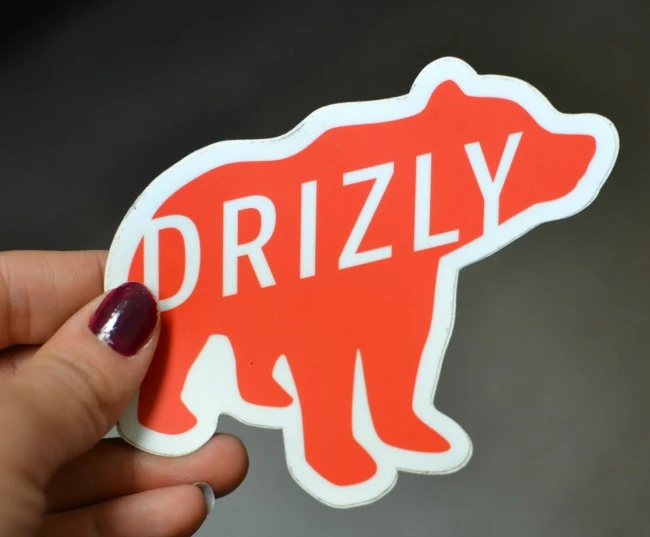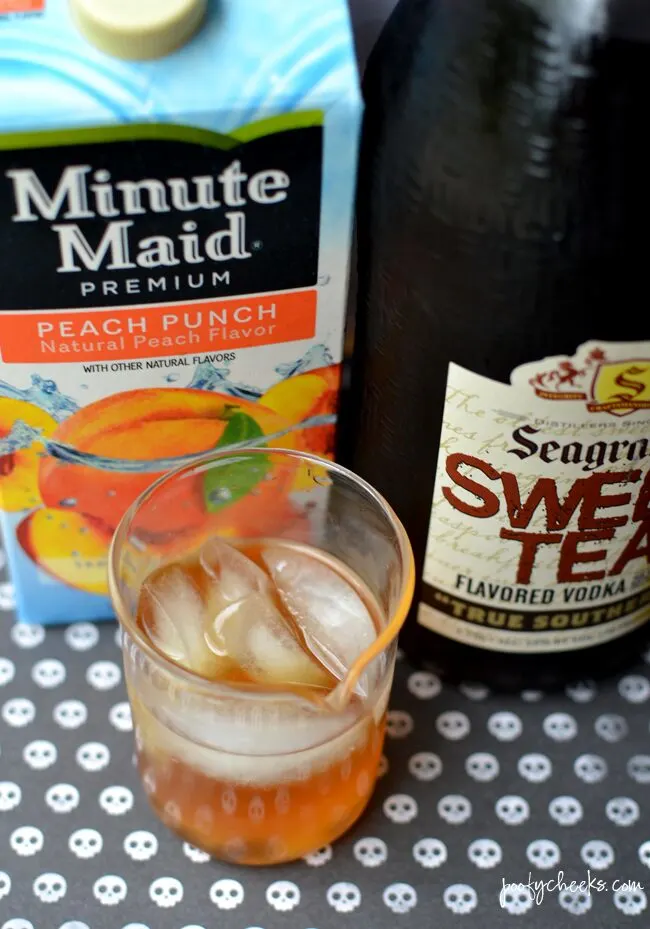 Drink responsibly and have a frightfully amazing Halloween!
Enjoy,