I wouldn't say we have been eating crap but with a newborn I haven't been
cooking gourmet meals! The past few weeks our meals have been super quick and
super easy! One night I created these flatbread pizza sandwiches and they
were a hit with everyone. The boys scarfed them down and my husband made a point
to tell me how good they were and requested I make him another one.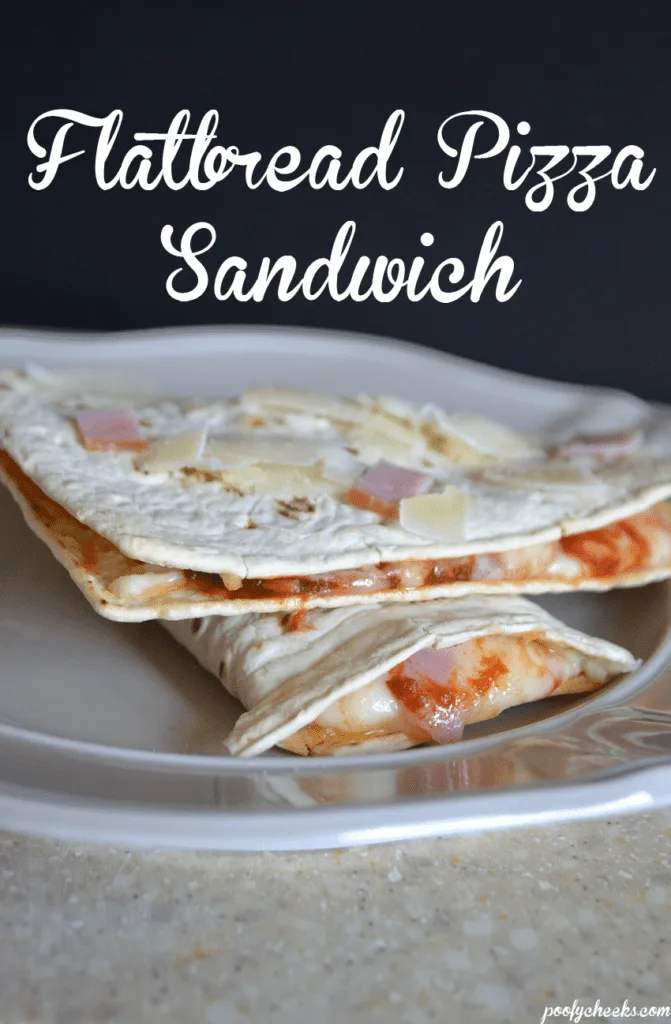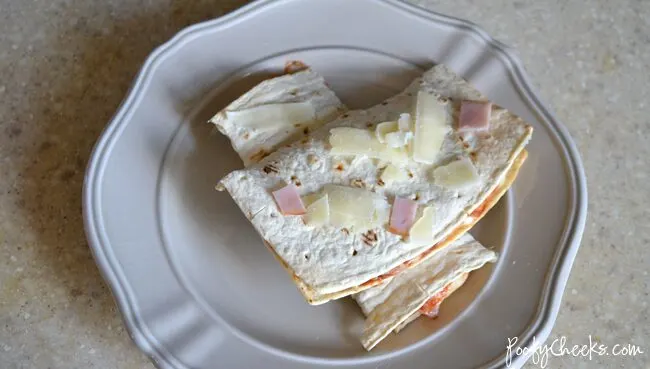 For our pizzas we used sauce and cheese (duh!) and added sliced orange peppers
and ham. You can add whatever your little heart desires.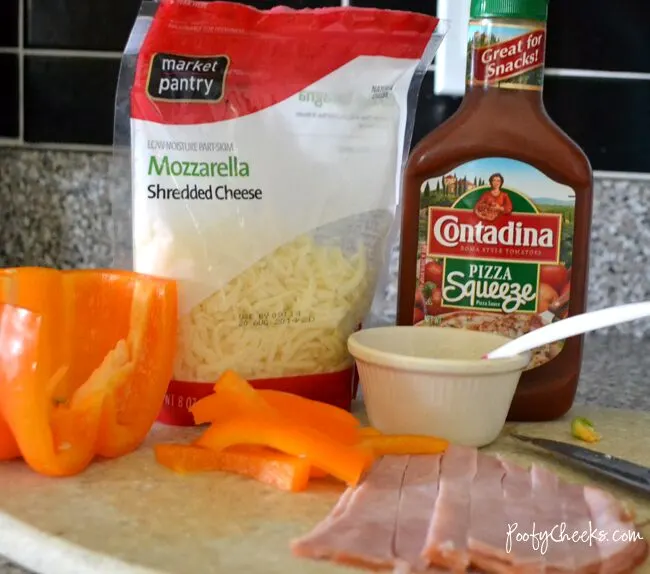 Ingredients:
1 flatbread
1 tablespoon butter, melted
1 teaspoon
garlic, minced
1/4 cup pizza sauce
1/2 cup
shredded mozzarella cheese
desired toppings.
Instructions:
Preheat oven to 350 degrees.
Put your flatbread on a greased or
parchment paper lined baking sheet. Mix the butter and garlic together and brush
onto the flatbread.
Once the oven is preheated bake the
flatbread for 4-5 minutes.
Remove flatbread from oven and spread
sauce, sprinkle cheese and top with desired toppings. Return to the oven and
bake for an additional 5 minutes or until cheese is melted.
Once the flatbread pizza is finished
fold it in half and cut into two pieces.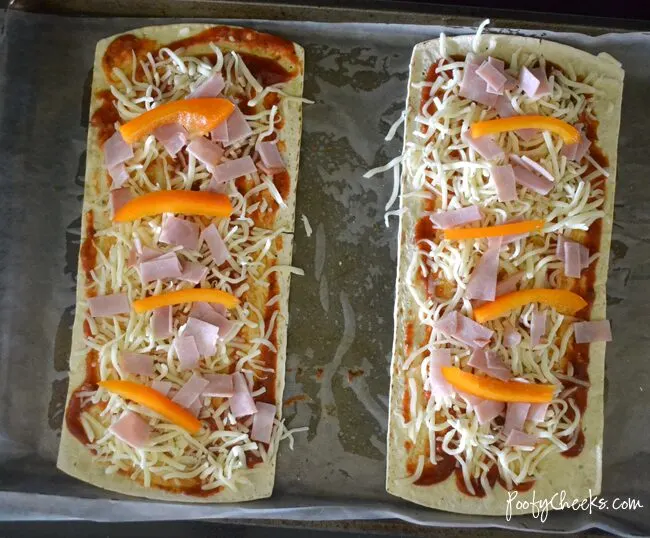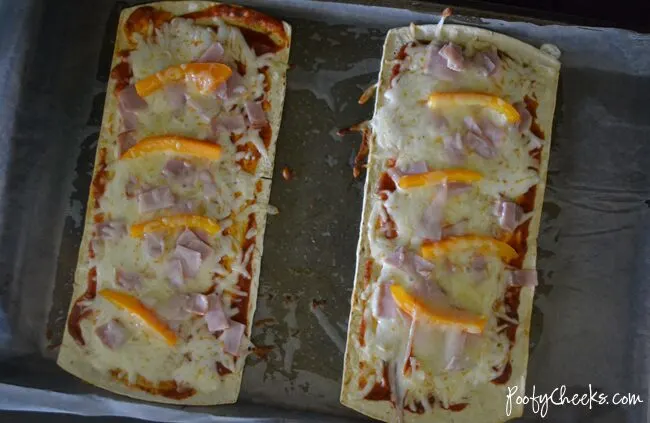 When I cook my main goal is usually to make sure everyone likes what I am
cooking. There is nothing worse than hearing your kids whine or your husband
complain after you slaved (or not) over a meal. Everyone liked these and in fact
my husband had me make him more. I don't usually cook with flatbread but after I
made these I thought of a lot of different ways to use them to make easy lunches
or quick dinners!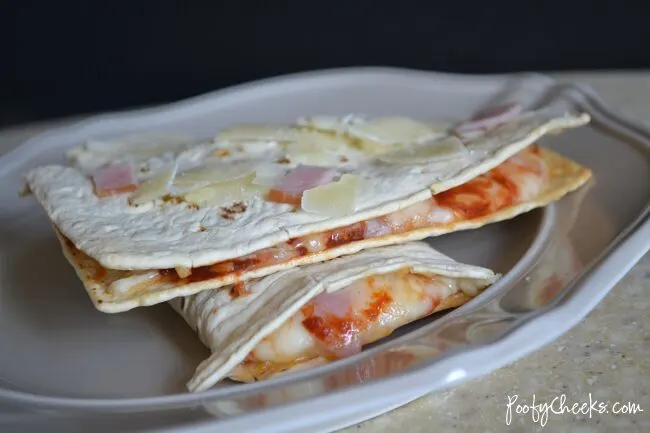 Enjoy,



I party HERE
Check out the Poofy Cheeks Blog Pinterest Board for other craft and recipe ideas!
Follow Poofy Cheeks's board Poofy Cheeks Blog on Pinterest.