Jell-O comes in so many yummy flavors (hello… have you tried the Jolly Rancher flavors!?) and I have been trying to find the perfect way to make Jell-O popsicles.
When my boys and I made this batch we nailed it! The Jell-O popsicles were easy to make and when they started to melt they just become a Jell-O consistency on the stick. We will be making these quite often this summer and next time I am trying them with fruit!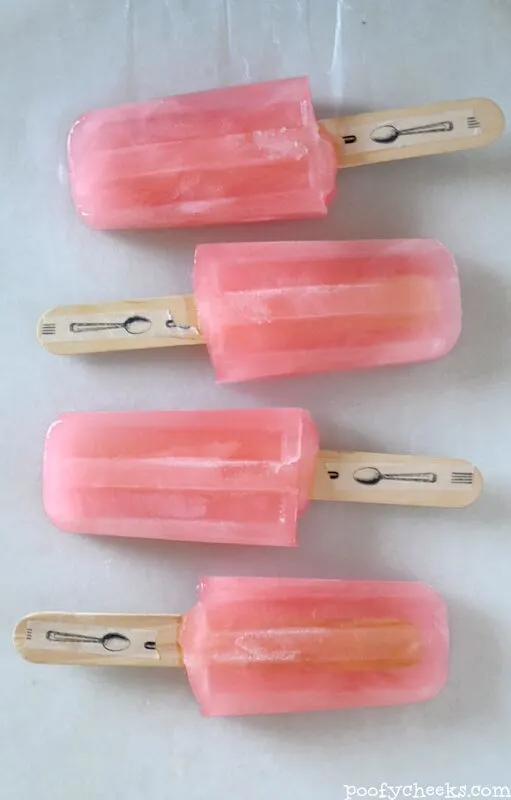 SEE THE Jell-O Popsicle MELT TEST and Q&A's HERE! This recipe created a lot of buzz and questions. Read the comments below as many of them are also answered there.
Jell-O Popsicles
This made about 40 ounces and we had 8 ounces left after filling our 10 slot popsicle mold.
This is what the jell-o popsicles look like when they start to melt… all you can see is condensation. They go from being frozen to a gelatin consistency and they don't melt like typical popsicles. As a mom this makes me happy.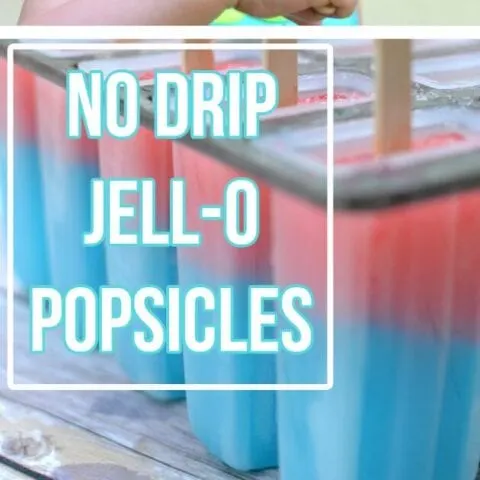 Jell-O Popsicles Recipe
Total Time:
4 hours
10 minutes
Slow drip popsicles made using Jell-O. Less mess with kids and oh so yummy.
Ingredients
3 oz package of Jell-O
4 cups of water
1/3 cup granulated sugar, optional
Instructions
Bring 2 cups of water to a boil. In a medium bowl mix sugar and Jell-O powder. Stir in boiling water, stirring constantly until Jell-O and sugar are completely dissolved (about 2 minutes).
Stir 2 cups of cold water into bowl and then pour mixture into popsicle molds.
Put the popsicles into the freezer until completely frozen.
Nutrition Information:
Serving Size:

1 grams
Amount Per Serving:
Unsaturated Fat:

0g