Turn a boxed brownie mix into easy brownie fruit pizzas.
Need an easy dessert? Turn boxed brownie mix into mini brownie fruit pizzas. Berries and chocolate pair well together, but add in some sweetened cream cheese and you have the perfect combination.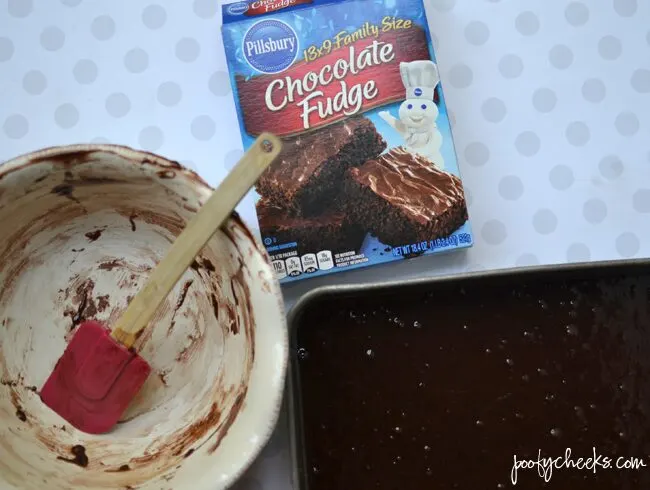 Brownies are my easy dessert go-to when we are having company or craving something sweet. I usually have a box or two on hand. With a few extra ingredients, it kicks the already perfect brownie up to another level.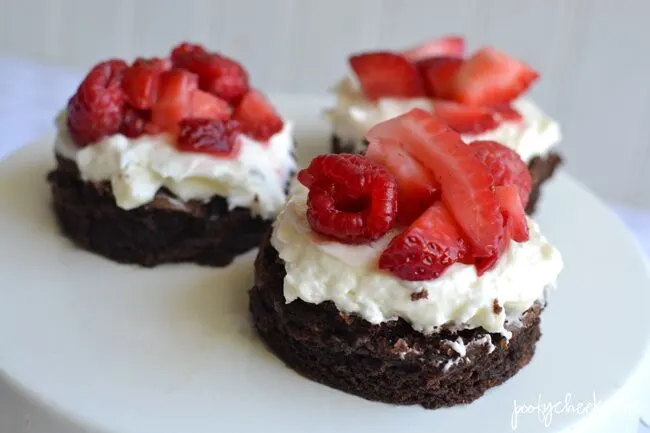 This Spring our two oldest boys are playing soccer which means two to three nights a week are hectic. Then we spend the other nights trying to finish homework and sneak in some family time. I feel like I am stumbling through life doing the bare minimum to keep things running when sports take over.
Laundry happens once a week and if you need something before that day, too bad. The pantry has been fairly bare besides the necessities and dinners have all been quick and easy. If anyone has a life jacket please toss it my way because I'm drowning over here!
Come to think of it the boys have a soccer game tonight and I'm sure their uniforms are buried in the dirty clothes pile. Sounds like I could use a big pan of brownies all to myself right now.
Making Mini Brownie Pizzas
We made the brownie pizza 'crust' from Pillsbury™ brownie mix, the 'sauce' from cream cheese and marshmallow fluff and the 'toppings' were fresh berries with a bit of sugar. Layer it all together and the mini pizzas are irresistible!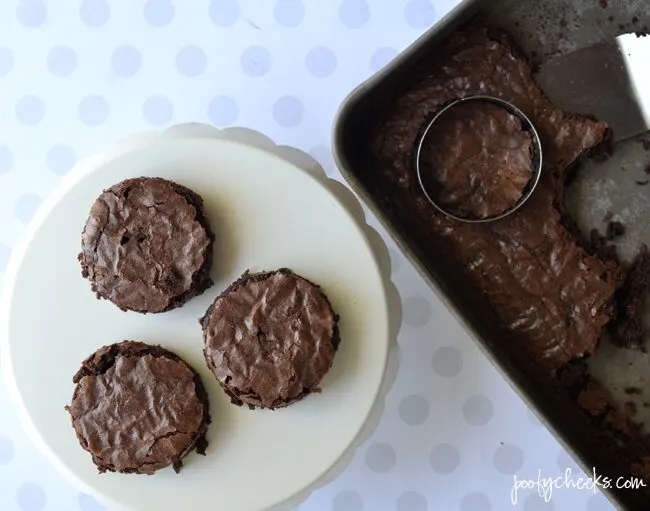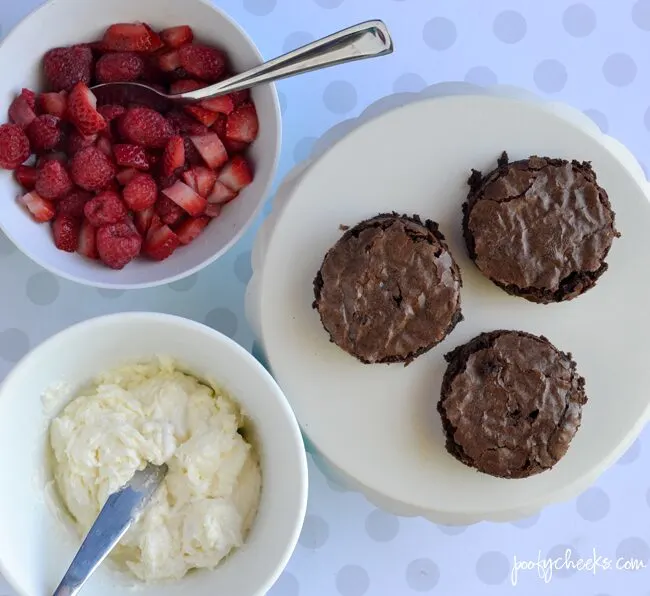 We hosted Easter at our house a few weeks ago and I had planned to make fruit pizza. In the end I decided against it because there was too much going on. The boys kept eying the marshmallow fluff in the pantry, so I let them help me make the pizza for Sunday dinner's dessert. T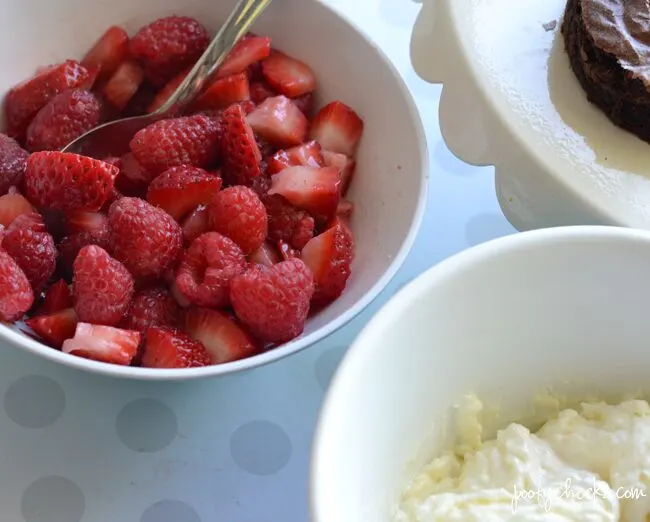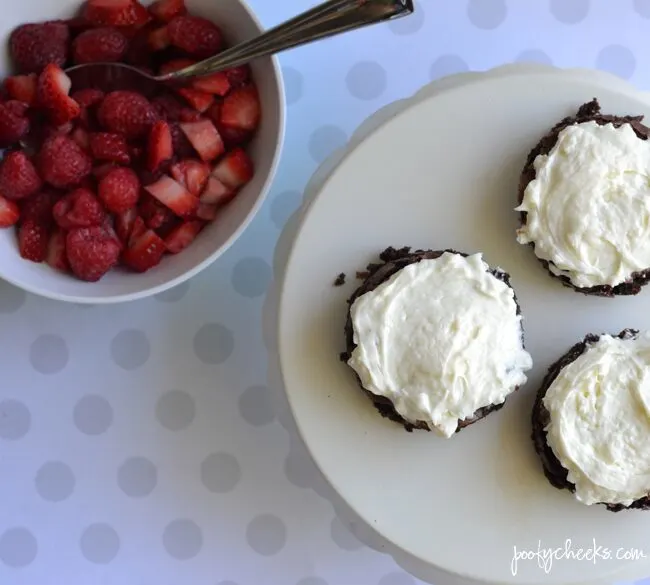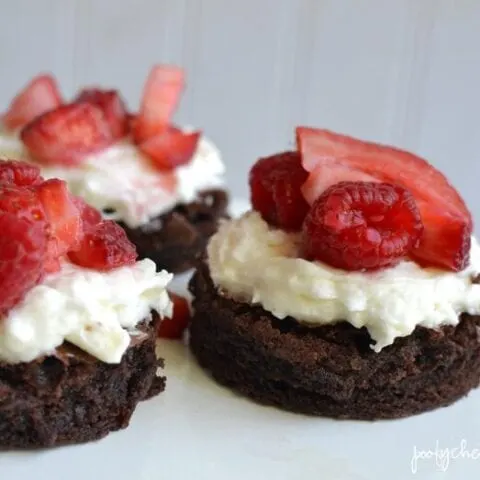 Mini Brownie Fruit Pizzas
Ingredients
Pillsbury™ Brownie Mix + ingredients from the box instructions
8 ounce cream cheese, softened
7 ounce marshmallow crème
2 cups fresh, clean berries
1 tablespoon sugar, optional
Instructions
Bake brownies according to package directions in 9×13 pan. Allow to cool.

Meanwhile in a medium bowl mix marshmallow crème and cream cheese together.

Once brownies are cool use a round cookie cutter or glass to cut circles from the pan of brownies.

30 minutes before serving, mix berries and sugar together in a small bowl.

Create the brownie pizzas by layering the crème and then the berries onto each brownie circle or allow your guests to create their own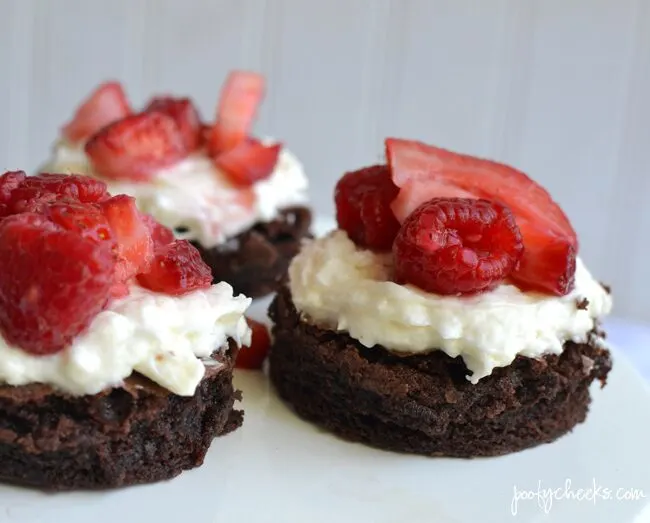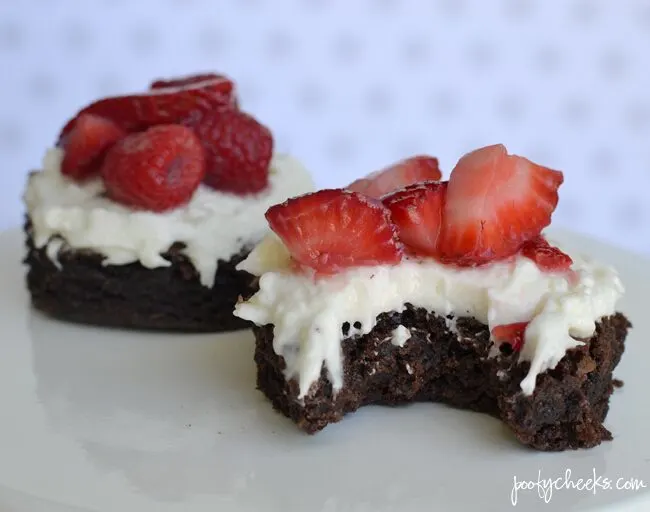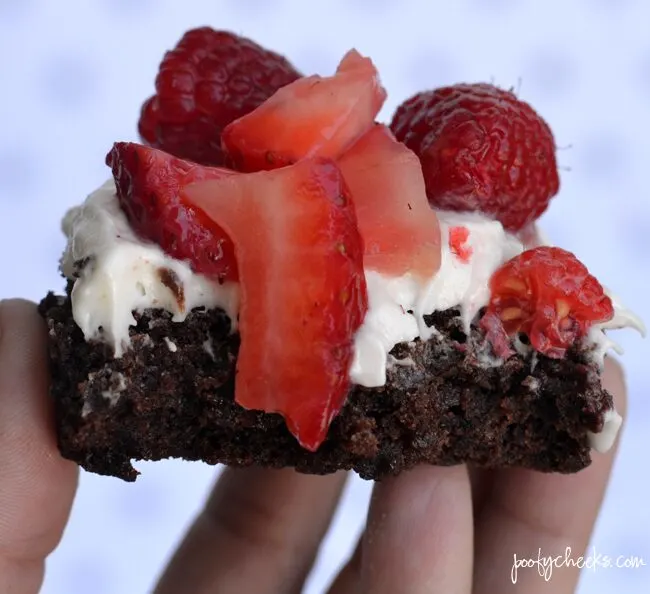 If you are headed out, grab a Pillsbury™ baking mix or two and then mix up a moment with those you love most!