Delicious homemade tiramisu recipe.
One of my first jobs was a waitress at a family owned Italian restaurant in my hometown of Rochelle, Illnois. The name of the place was Alfano's after the owners last name and it is still one of the best jobs I have ever had. The owners Pete and Josie treated all of their employees like family. A lot of the people I worked with are still working there now. A couple that met while we all worked there ended up getting married and just welcomed their first baby.
I could walk in there today and be greeted with hugs from everyone. I remember how busy they used to get on Friday nights after basketball or football games. As a waitress we had other little jobs we had to do at the beginning or end of our shifts. If we were an opener we had to prep everything for dinner salads and that was when I learned to wash lettuce, cut onions and red cabbage, grate carrots and became a pro at filling salad dressing cups for to-go salads. If you were a closing shift waitress you had to vacuum the dining room and clean the bathrooms. The most important thing I learned during the few years I worked there is how delicious Italian desserts are. It was in Alfano's that I had authentic tiramisu, zeppole and spumoni ice-cream. I became a tiramisu connoisseur and always make a point to order it when we go to an Italian restaurant.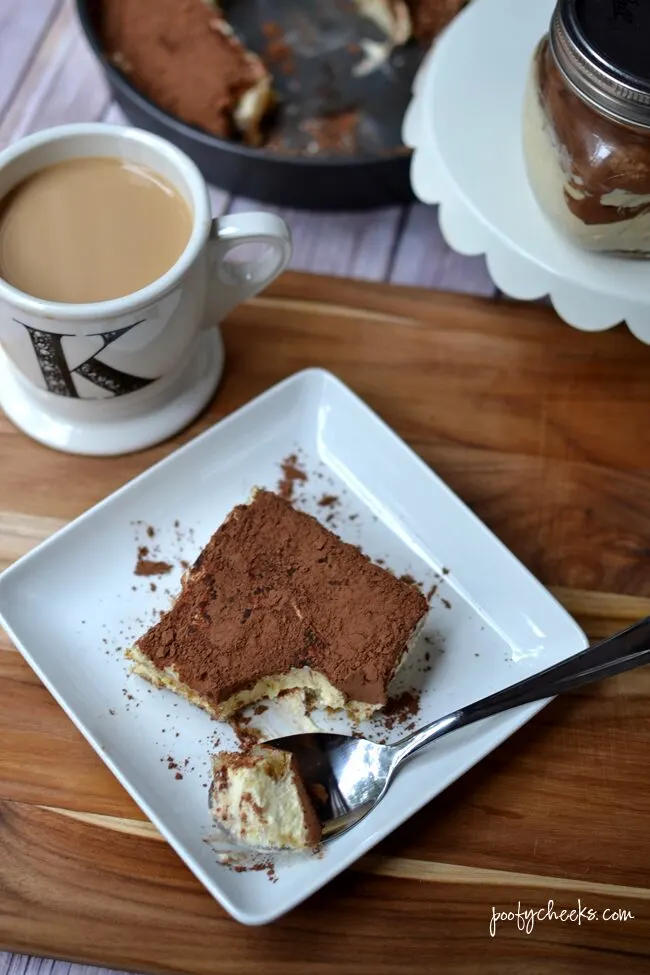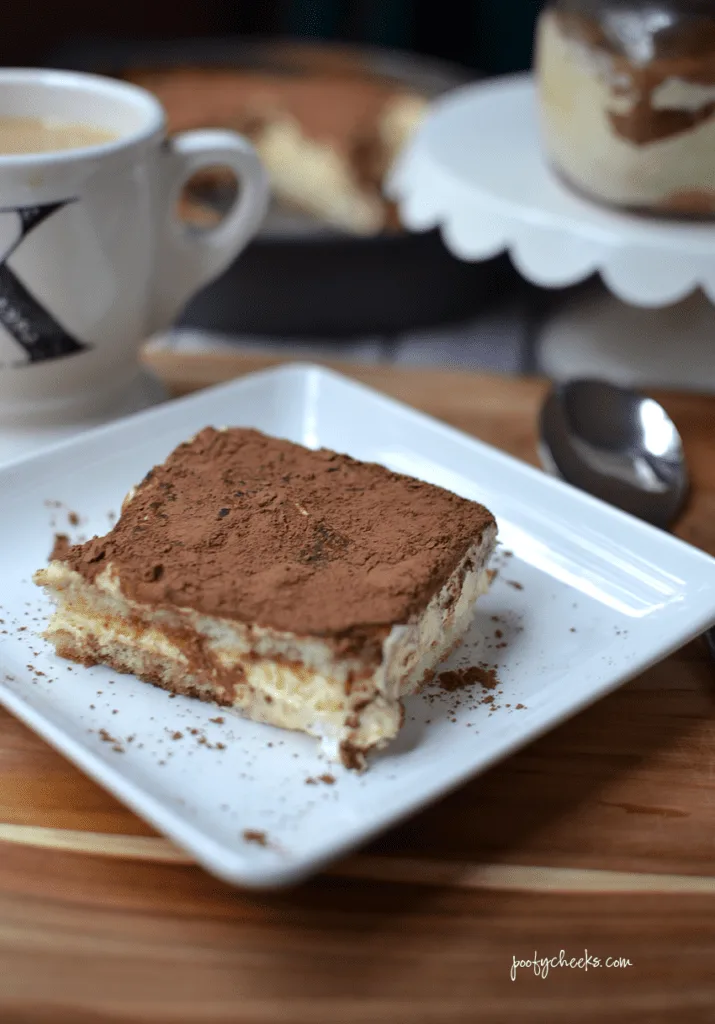 After searching for a homemade tiramisu recipe I liked and wasn't too hard I ended up combining a few elements from different recipes to create my own. This recipe has eggs but they are cooked unlike a lot that use raw egg. The recipe also uses the authentic marscapone cheese with a mixture of cream cheese and whipped topping. I wanted to make it on the easier and more affordable side by substituting some of the expensive marscapone with cream cheese and whipping cream with whipped topping. The end result is delicious and reminiscent of the tiramisu I first had at Alfano's.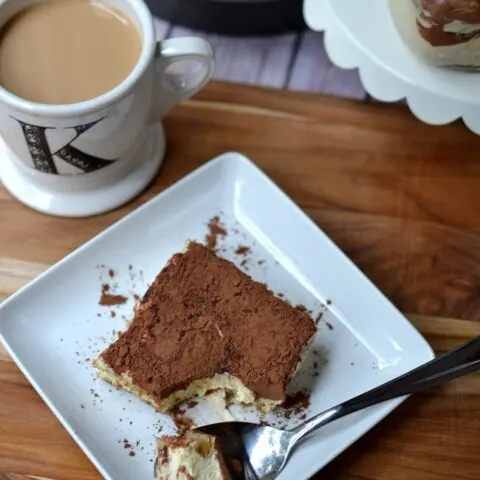 Homemade Kahlua Tiramisu Recipe
Ingredients
6 egg yolks
1 cup of granulated sugar
2 7- ounce packages of Italian Lady Fingers
1 8- ounce package of Marscapone Cheese
1 8- ounce package softened cream cheese
1 8- ounce tub of whipped topping
1 cup of Kahlua, (I used my homemade Kahlua but you could also use store bought or substitute for cold espresso.)
1 tablespoon of cocoa powder
Instructions
Combine egg yolks and sugar in the top of a double boiler, over boiling water. Reduce heat to low, and cook for about 10 minutes, stirring constantly. Remove from the heat and whip yolks until thick and lemon colored.
Place egg yolks into a mixing bowl with Mascarpone and cream cheese, beat until combined.
Gently fold in half of the whipped topping and set mixture aside. Return the other half of the whipped topping to the refrigerator for another use.
Pour Kahlua into a shallow bowl and dip the lady fingers into it just long enough to get them wet. (Do NOT soak them!)
Place the lady fingers across the bottom of a 9x9 inch baking dish and then spoon half of the egg yolk mixture over top.
Repeat another layer of the lady fingers and then the remaining cream mixture.
Cover and refrigerate for at least four hours or overnight. Dust with cocoa powder before serving.
Notes
(I used Amazon affiliate links to link to some of the items I used while making my Tiramisu incase you need a visual.)
Nutrition Information:
Serving Size:

1 grams
Amount Per Serving:
Unsaturated Fat:

0g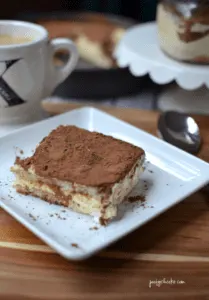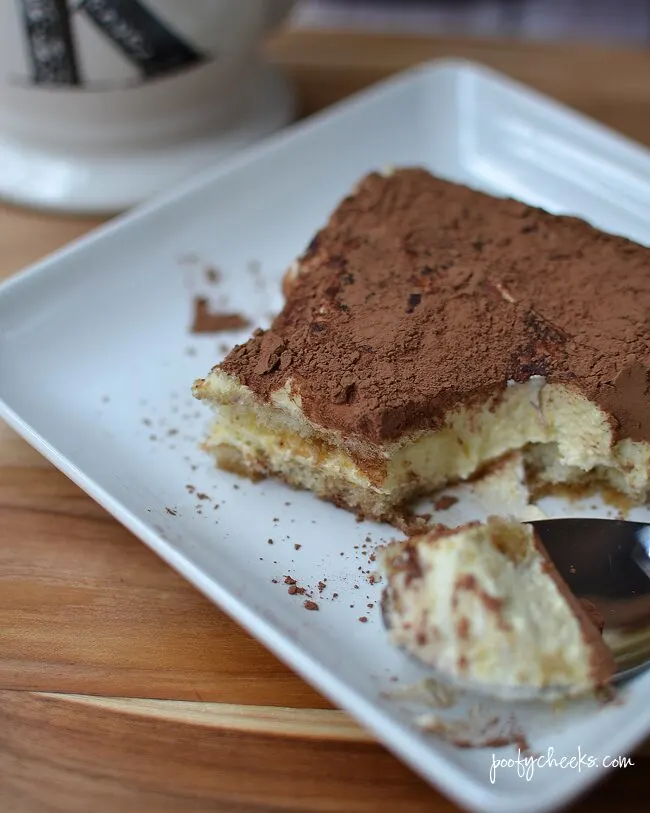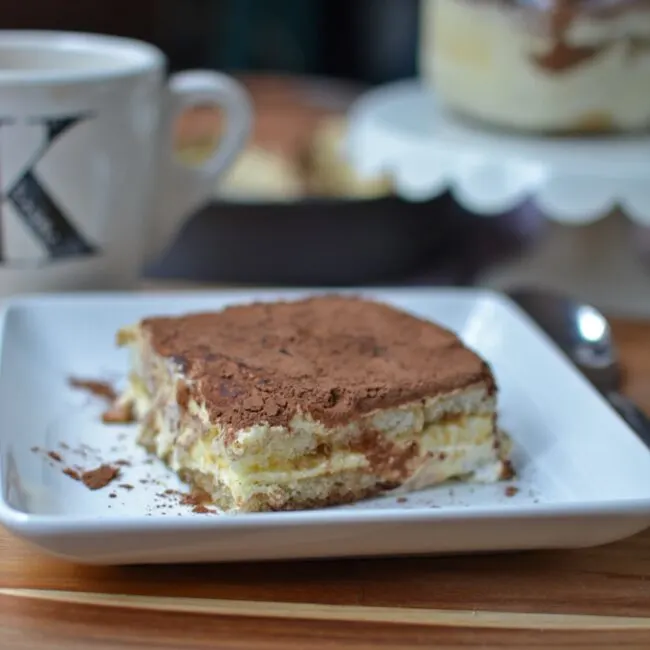 I just couldn't stop taking pictures of the tiramisu. Not only was it delicious tasting but it is delicious looking and looking at the photos again makes me want to grab another slice. I have to thank Pinch of Yum for their e-book
Tasty Food Photography
. I bought it in December and have been using some of the things it taught me to work on improving my photography and using manual mode more often!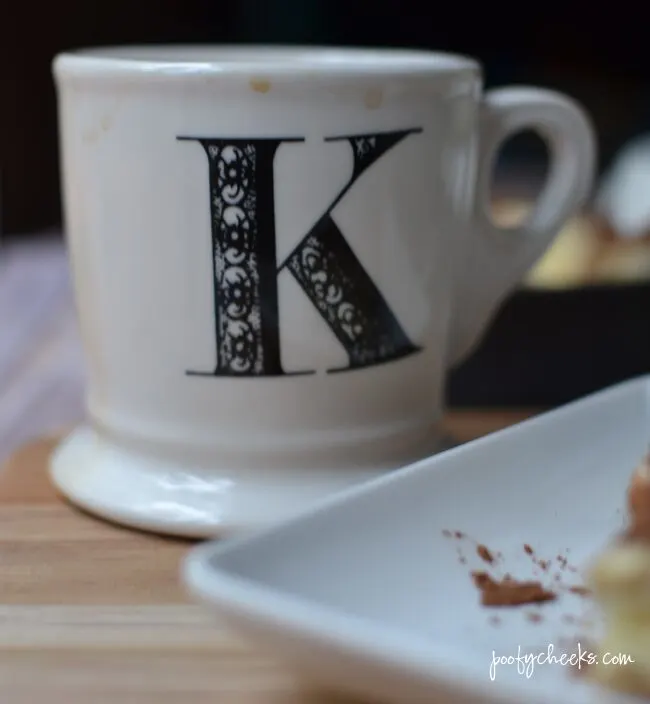 Pair your tiramisu with a nice cup of coffee and you have a match made in heaven! Just sayin'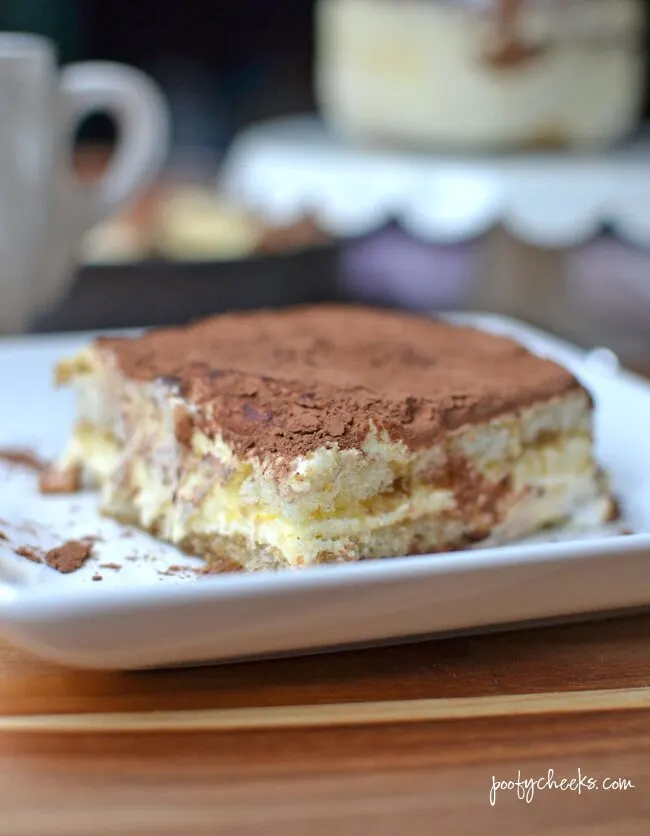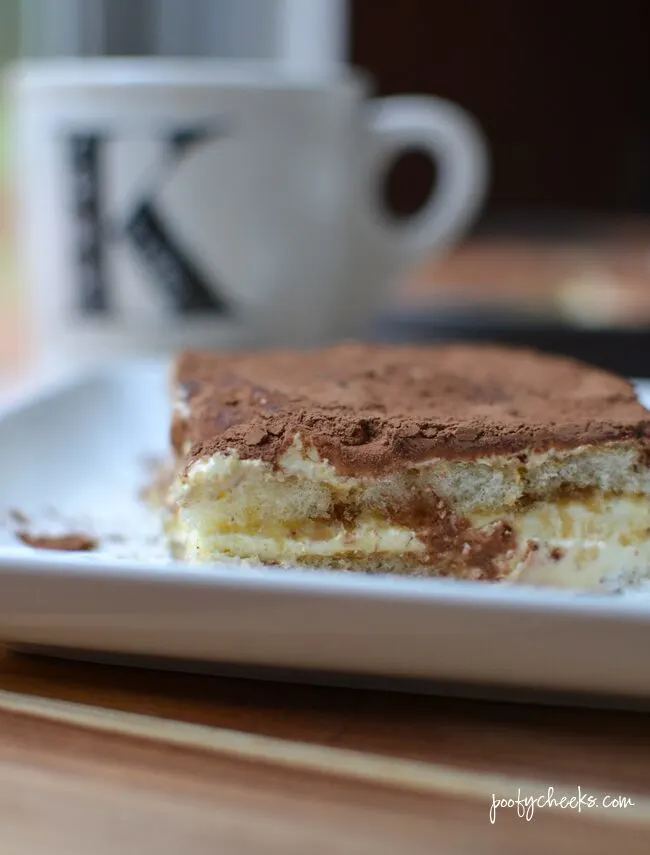 Drooling yet? I promise this recipe is a definite keeper!
Enjoy,

I party HERE
Check out the Poofy Cheeks Blog Pinterest Board for other craft and recipe ideas!
Follow Poofy Cheeks's board Poofy Cheeks Blog on Pinterest.