Today we have decadent Red Velvet Cookies, three ways!, from Christa at c. jane create! Enjoy!
Happy Holidays! I'm Christa from c. jane create. I'm so excited to be visiting Poofy Cheeks today to offer up my Red Velvet Cookies for the cookie exchange. They're yummy!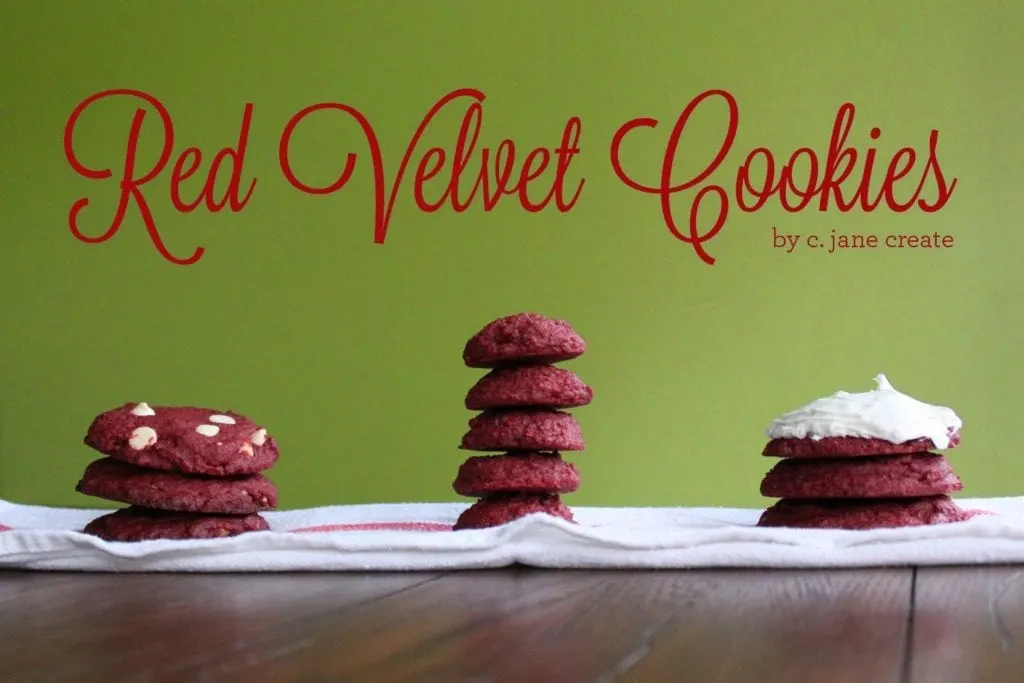 Not just a red velvet cookie – but red velvet cookies three ways. With white chocolate chips, bite-sized, or frosted with cream cheese icing. You can't go wrong with any variation!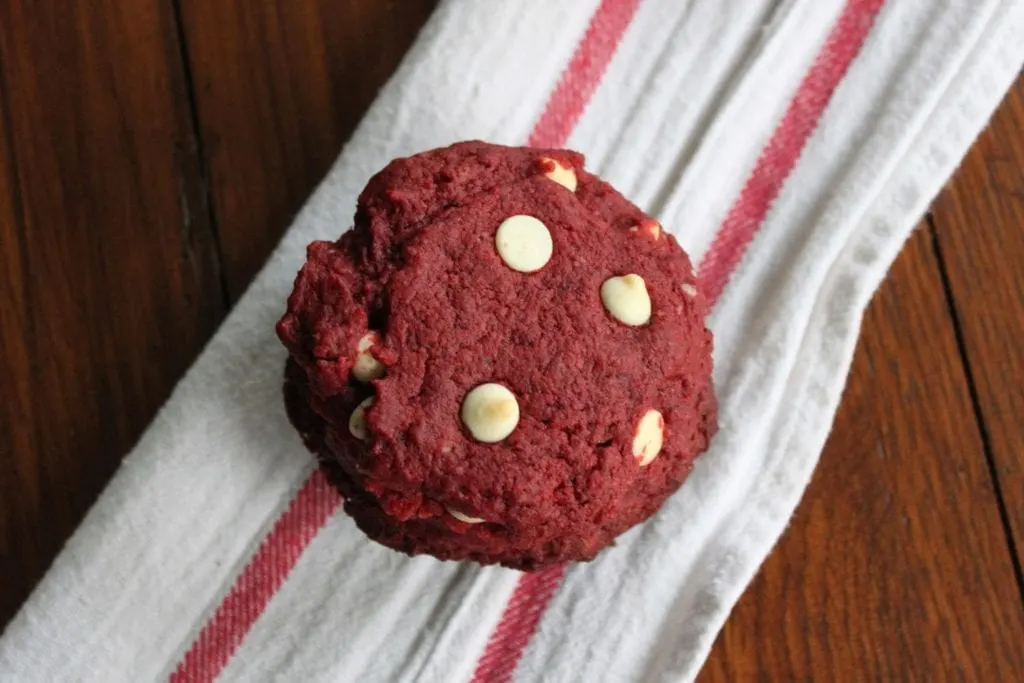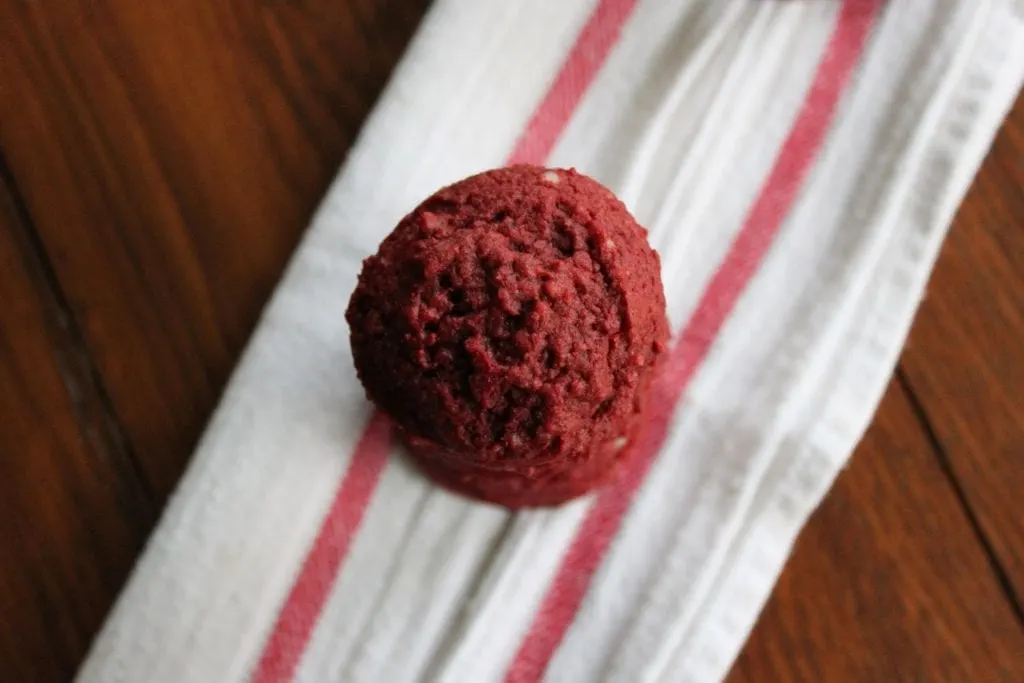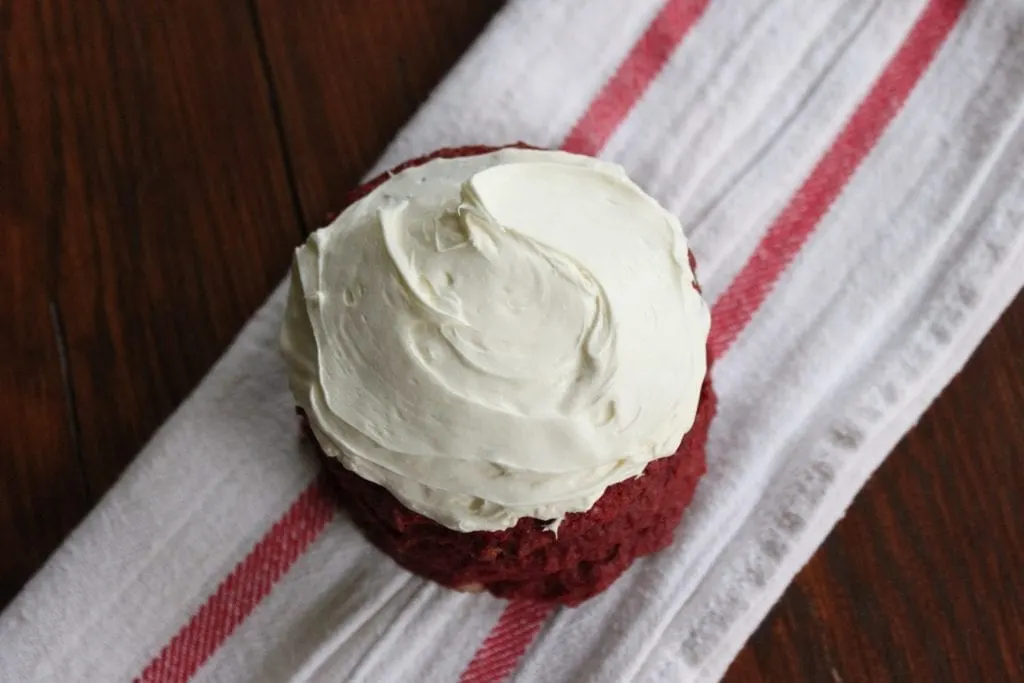 I love to bake. Around the holidays I tend to go for the semi-homemade recipes – it's a busy season! So when I decided I had to have a red velvet cookie, I grabbed a sugar cookie mix pouch from the pantry and got started.
Red Velvet Cookies
1 pouch (1 lb 1.5 oz) sugar cookie mix
1/3 cup unsweetened cocoa powder
1/2 cup (one stick) butter, softened
2 Tbsp sour cream
1 tablespoon red food coloring
1 egg
optional: white chocolate chips and/or cream cheese frosting
adapted from this recipie
Pre-heat oven to 375°F. In a large bowl, combine the cookie mix, cocoa, butter, sour cream, food coloring and egg until soft dough forms. I found that either an electric mixer or your good 'ol hands work the best for this. Add the white chocolate chips, if you desire.
Using a 1-inch diameter ice cream scoop (also known as a 'cookie drop'), portion out the cookie dough. I used one scoop for the smaller cookies, and 2 scoops for the larger cookies.
You can scoop right onto the sheet, or roll the dough into balls and place on your ungreased cookie sheet (I pressed the larger cookies down a bit with my hand to keep them from getting too tall). They should be about 2 inches apart.
Bake small cookies for 8 to 9 minutes and large cookies 9 to 10 minutes. *Remember that you don't want to bake small cookies and large cookies together, they will have different baking times.
Let the cookies rest for about 2 minutes, then transfer them to wire cooling rack. Allow them to cool completely before icing.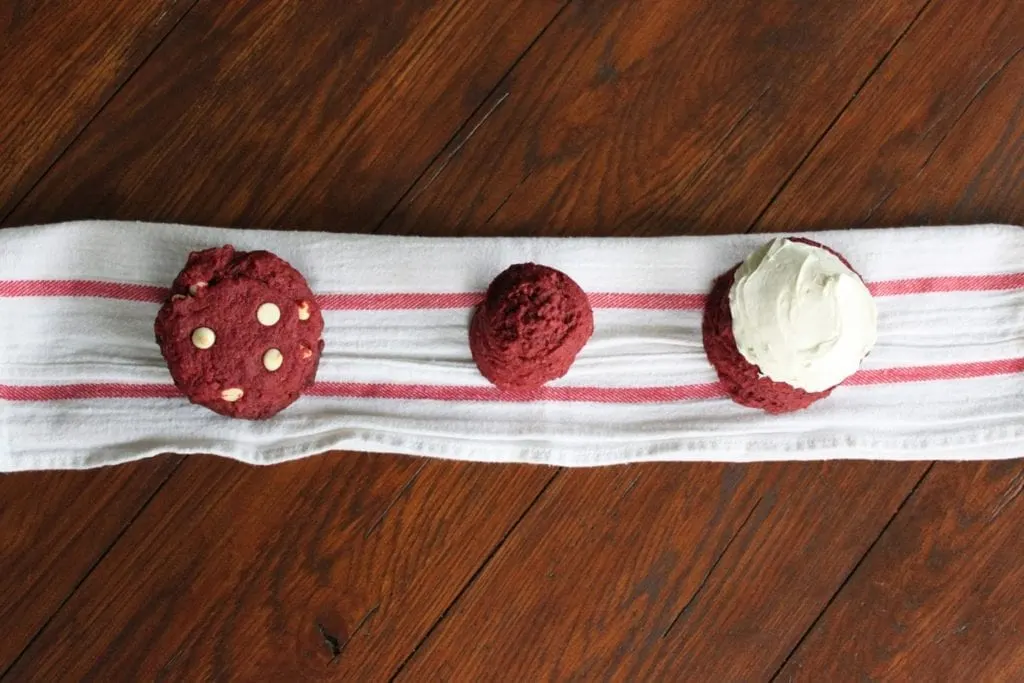 You could even add some sprinkles…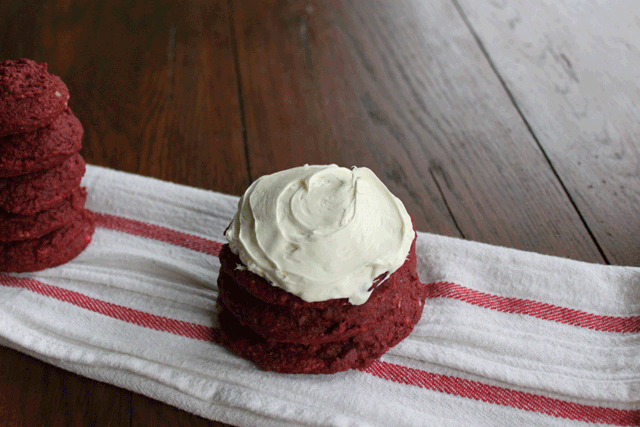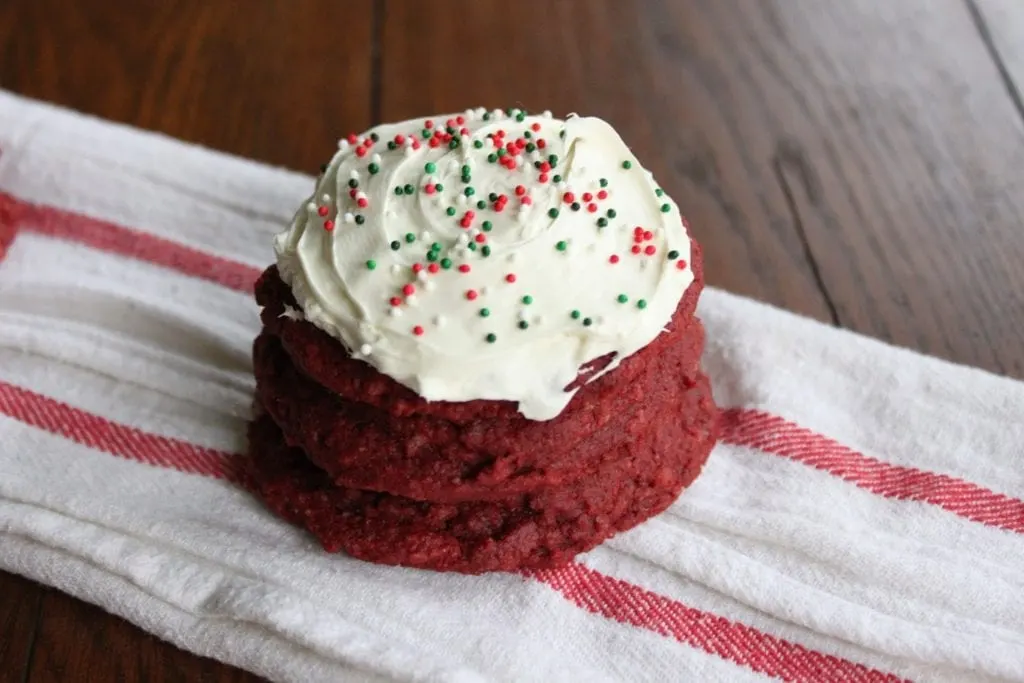 There, now they are extra festive. 🙂
These cookies are quite tasty. They are a little cake-y, a little cookie, perfectly soft and chewy in the middle. If you're planning to make these to share – you might want to double up. 🙂 My friends scarfed these down in record time! Enjoy!!

Christa is a graphic designer and blogger living in Columbia, Missouri where she resides with her husband and three cats. You can find lots of yummy recipes or read about her recent wedding at cjanecreate.com. If you think these cookies look good, you might also enjoy Cranberry Chocolate Chunk cookies or Mint Meltaway Cookies!
Enjoy,
I party
HERE