My birthday was in July and I invited a group of friends over to hang out after all of our kids went to bed. We all got together and drank around the table playing charades – it was so much fun. Before the party I stopped into the liquor store. I have been in a liquor store maybe three times in my life so I was wondering around lost. I don't know much about liquor besides for the fact that I like sweet drinks. The man behind the counter must have noticed I looked a little lost and asked if I needed help. I told him I was trying to find something new for us to try and he suggested a Cinnamon Toast Crunch shot. That sounded right up my alley.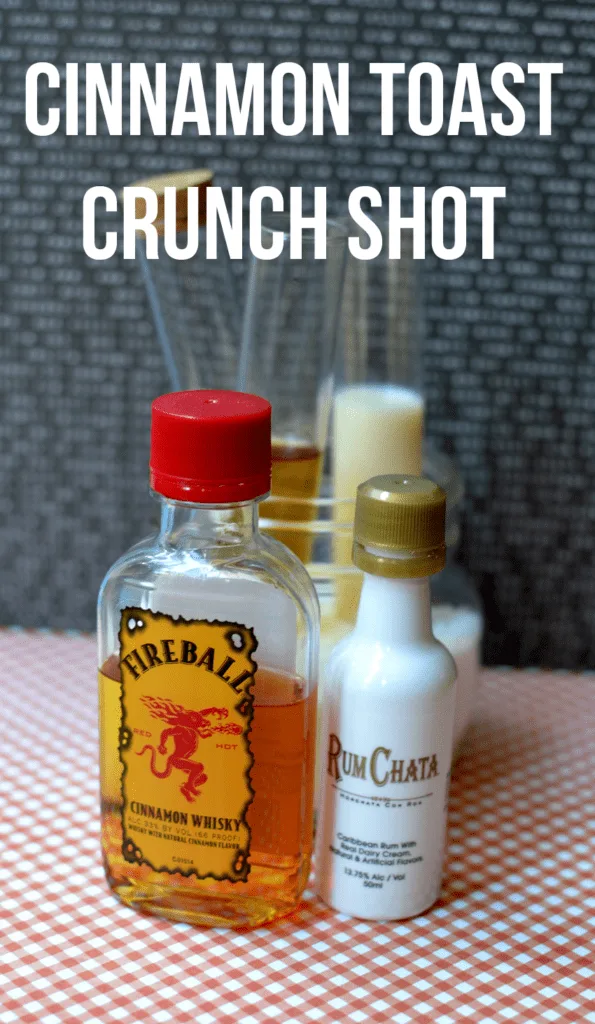 If you like Cinnamon Toast Crunch cereal these shots taste exactly like it! They were a huge hit and next week we are going to have them again when we have friends over on Halloween. I bought a bunch of test tubes to use as shot glasses. Since I don't operate a science lab here in my home I needed to find a way to hold the test tubes and here is what I came up with – salt. Yes, SALT. I poured salt into a jar and then stuck the test tubes into that. Salt is cheap so it was the perfect solution.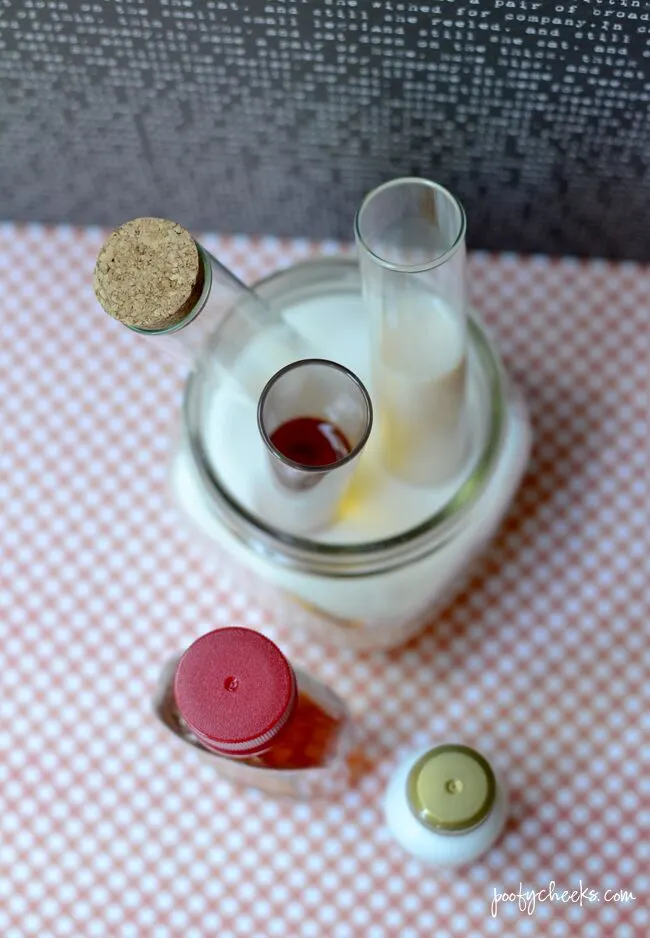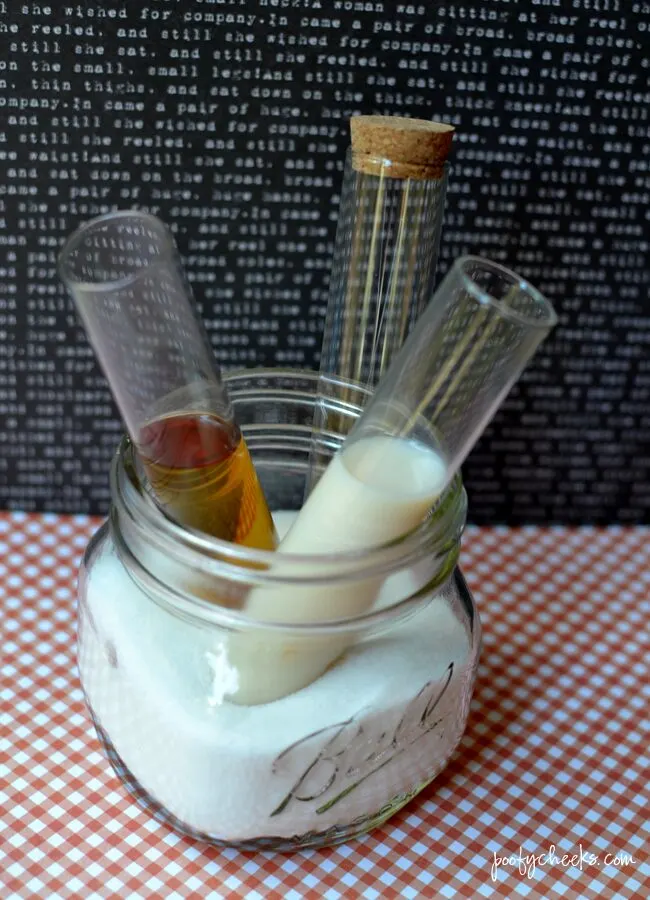 Cinnamon Toast Crunch Shots
Ingredients
1 part Rum Chata
1 part Fireball
Instructions
Pour the two together into a shot glass and throw it back like a champ!
Nutrition Information:
Serving Size:

1 grams
Amount Per Serving:
Unsaturated Fat:

0g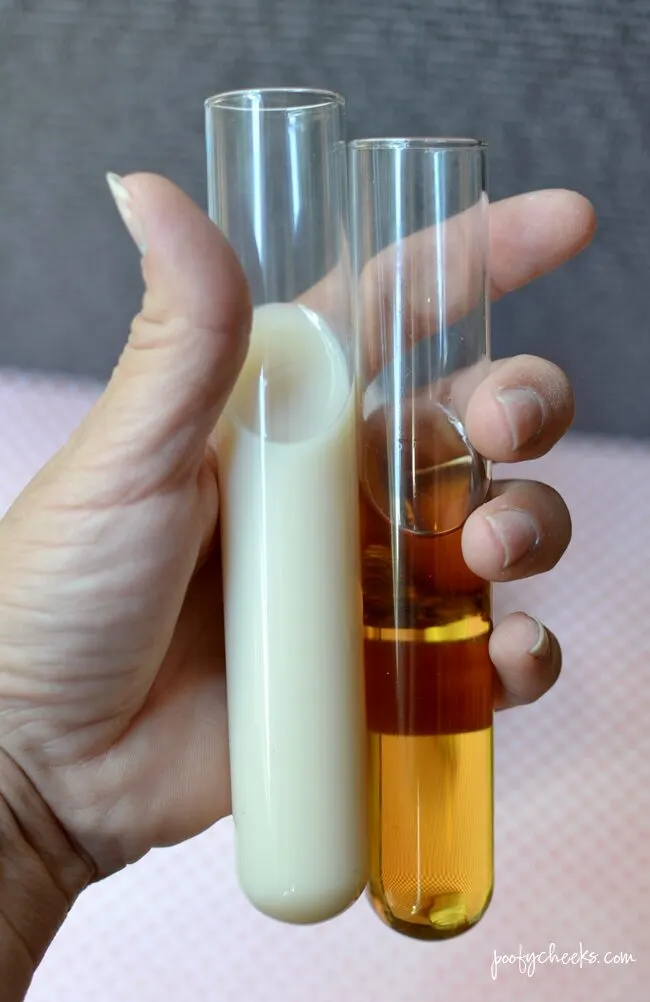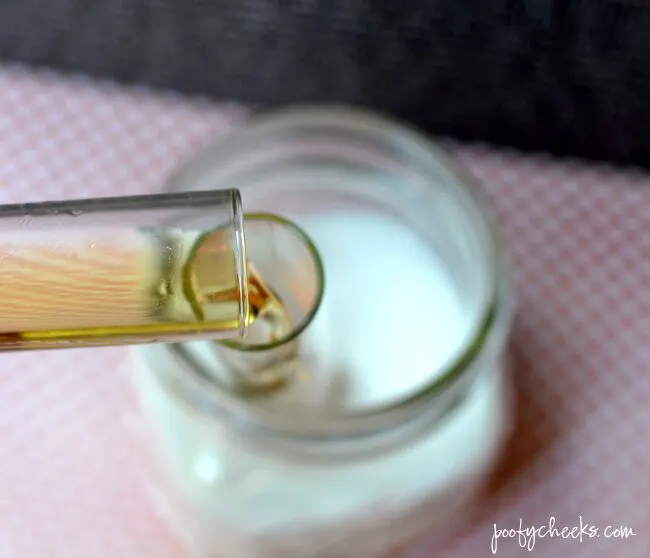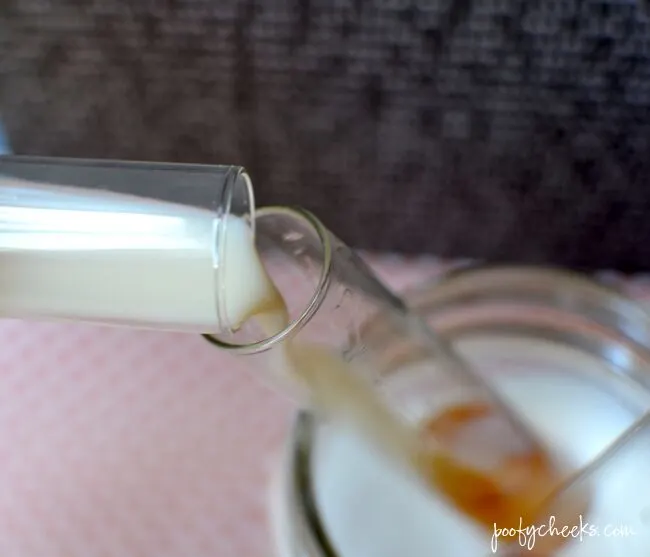 Funny story: As I was taking pictures for this blog post this morning (sometime before 11AM) I hated the thought of the liquor going to waste. I don't think it would have been a good choice to throw back a shot while supervising my two young babes.
We rent and the homeowner and another man were over doing some repairs to our back deck so I opened the door to see if they wanted a shot. I didn't expect them to take the bait, but after I told them what it was they were interested. They liked it and joked they had now had their cereal for the day.
Bottom line – next party you have to make these!