Hi everyone!
My name is Wendy and I offer free party printables at Pretty Cute Party. When Kelsey approached me to guest post at Poofy Cheeks I was beyond excited. I met Kelsey at a blogging conference and I thoroughly enjoy her creativity and awesome posts. She's a sweetheart!
So, when she asked for a cookie recipe, I immediately thought about a guava cookie.
I live in Puerto Rico and we use guava paste for everything, from pastries and desserts, to sauces for pork and ribs. I. Love. Guava. Guava is my middle name. Got it? You can find guava paste in the hispaniclatin section of your supermarket. Goya is a very popular brand.
We have a version of a shortbread cookie that is very popular here, so I incorporated guava paste into the dough, and it turned out fabulous.
Guava Cookies
Makes about 35 cookies.
These cookies are very easy to make and are so delicious. They are ideal for gift giving too!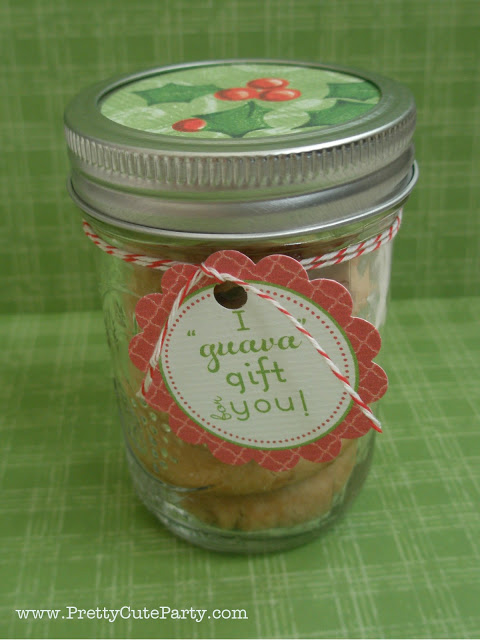 For this post, I placed some cookies in a mason jar. I cut a 2.25 inch circle of scrapbooking paper to decorate the lid, and attached a tag I designed with some baker's twine. I love how it looks and I think this would be perfect as a Christmas present for my kids' teachers!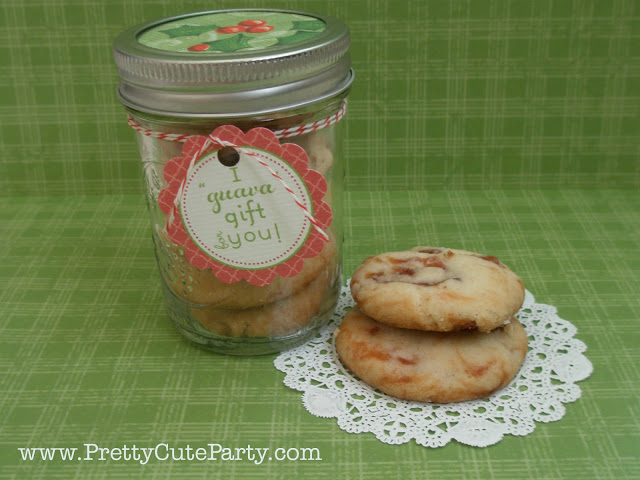 Of course, you can always bake them to enjoy at home, with a nice glass of milk…don't you think?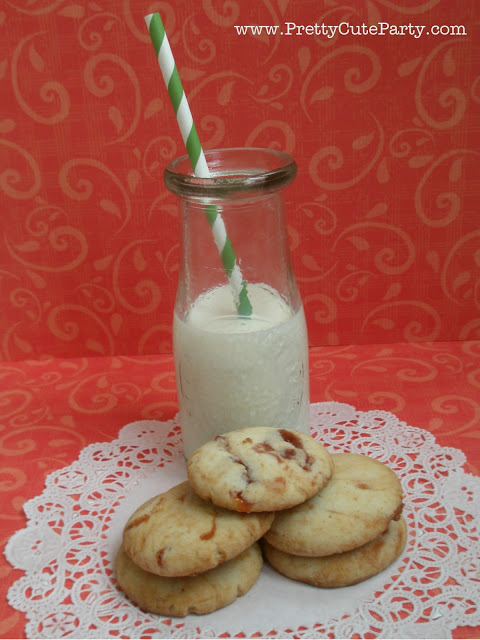 If you like the tags I designed for the mason jars, you can download them here.
I truly hope you enjoy these cookies, and many thanks to Kelsey for letting me share this with her fabulous readers!
My name is Wendy and I blog at PrettyCuteParty, offering free printables so that anyone can have a cute celebration for their kids and families without having to spend a fortune. I live in Puerto Rico with my husband and two kids. Currently I am enjoying tropical, 80 plus degree weather during the holidays…yeah, life is good!