One of the best parts about living with my parents last year was eating my parent's cooking. While we were living there my mom whipped up her homemade chicken salad with grapes recipe. My mom, dad and I took turns cooking, so there was a home cooked meal nearly every night and lots of recipes I want to share.
My husband finished his training and we moved out of my parents house in November. I have lost almost ten pounds since then. Was it all of the good cooking or the fact that we now have a set of stairs I go up and down all day long? I think it is probably a bit of both.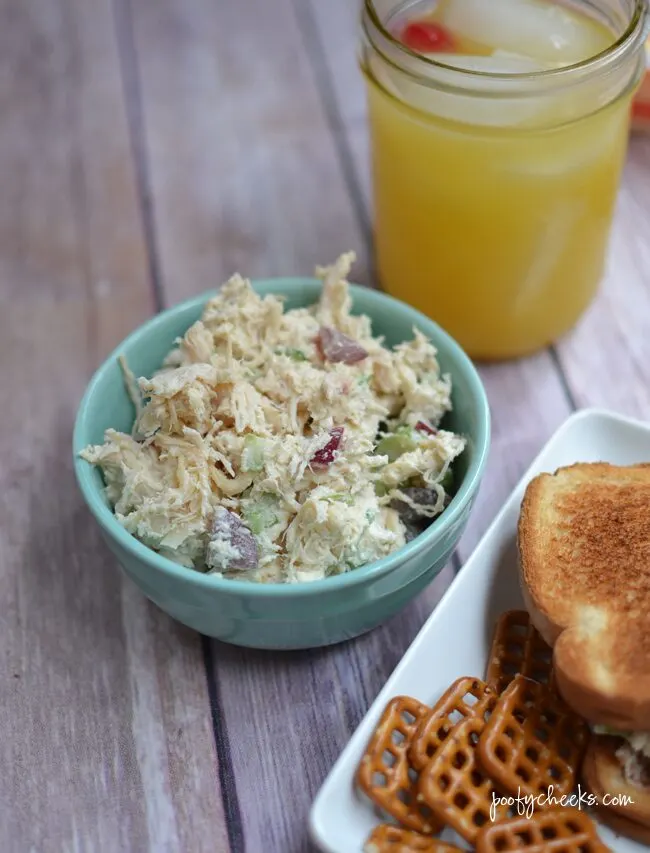 Forgive me now because this is going to be a photo-heavy post. I got a new lens and some new photography stuff for Christmas and I have been experimenting with them. Hopefully, my efforts will make the food even more drool-worthy.
The Chicken
Start out with cooked boneless, skinless chicken breasts. At the beginning of this week I put six big chicken breasts in the slow cooker and have been using them for recipes all week long. I have also used rotisserie chicken and poached chicken breasts for this chicken salad and all of them turned out just as good as the other.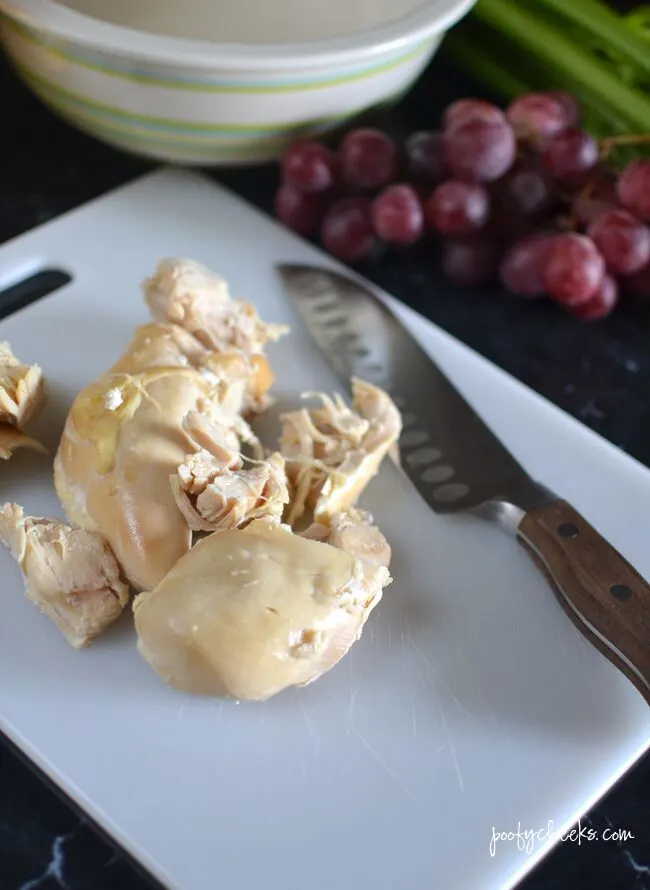 Now before you turn your nose up like my five year old, let me say that I do not like raw celery and the thought of grapes in my chicken salad doesn't sound appealing BUT give it a chance. When all the flavors meld together it really is delicious. I didn't think I was going to like it, but when I tried the salad I was pleasantly surprised. My trick for the celery and grapes are to finely chop them so you get the crunch and the sweetness in moderation.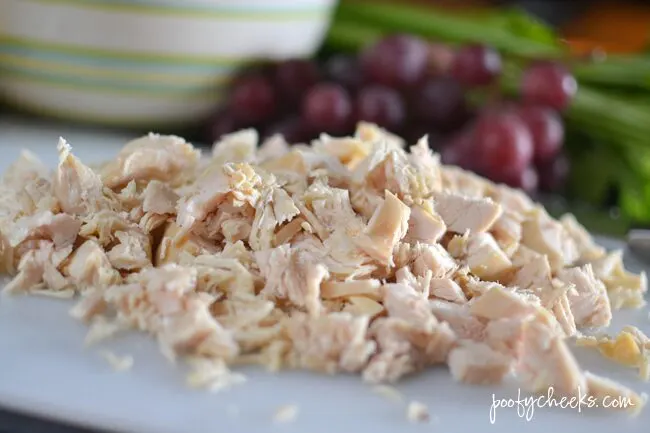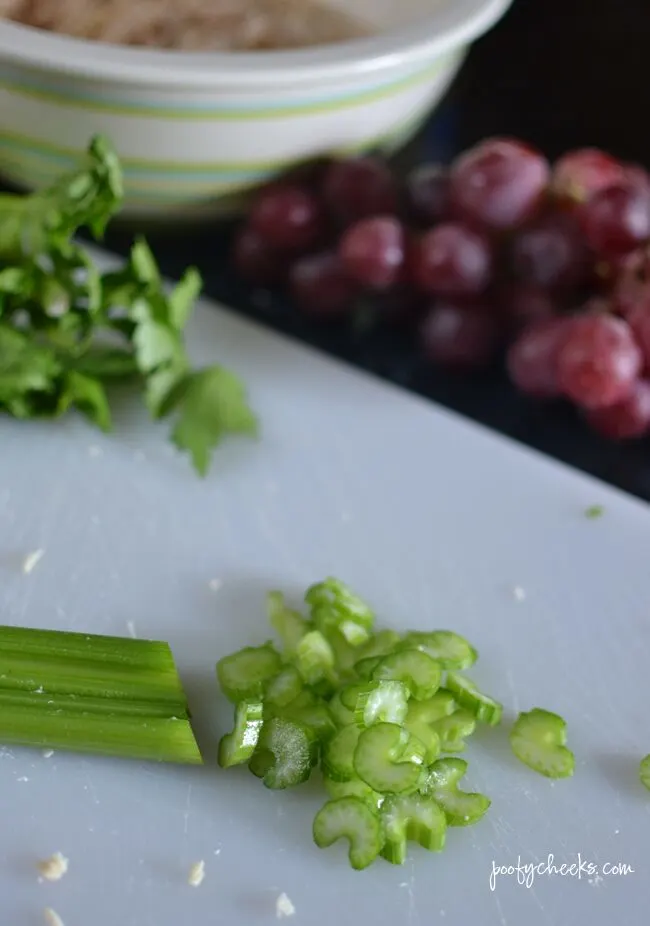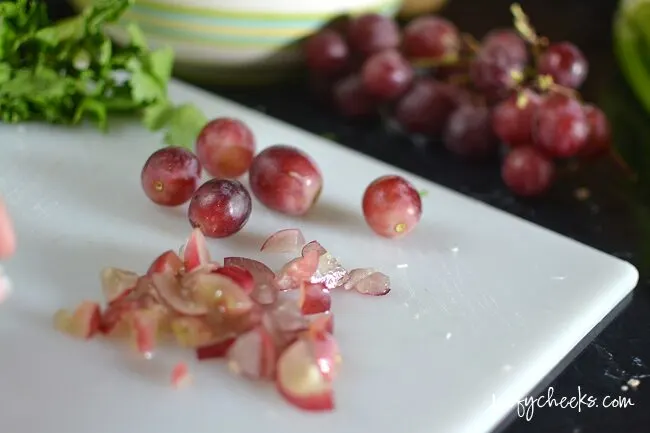 I used mayonnaise to pull the salad together and start out with 1/3 cup, but adjust as desired. Some people prefer more mayo and others prefer less. You do you.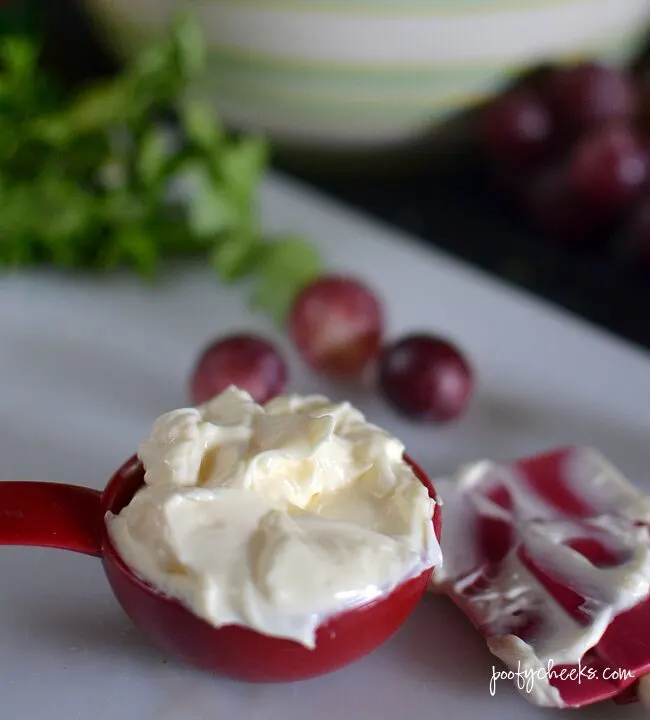 I think the only way to eat chicken salad is on buttered toast for a quick and easy dinner but it would also be good on crackers, bagels or regular ole' sandwich bread for a yummy lunch. Since my husband is working tonight I packed his up with bread and sent him on his way.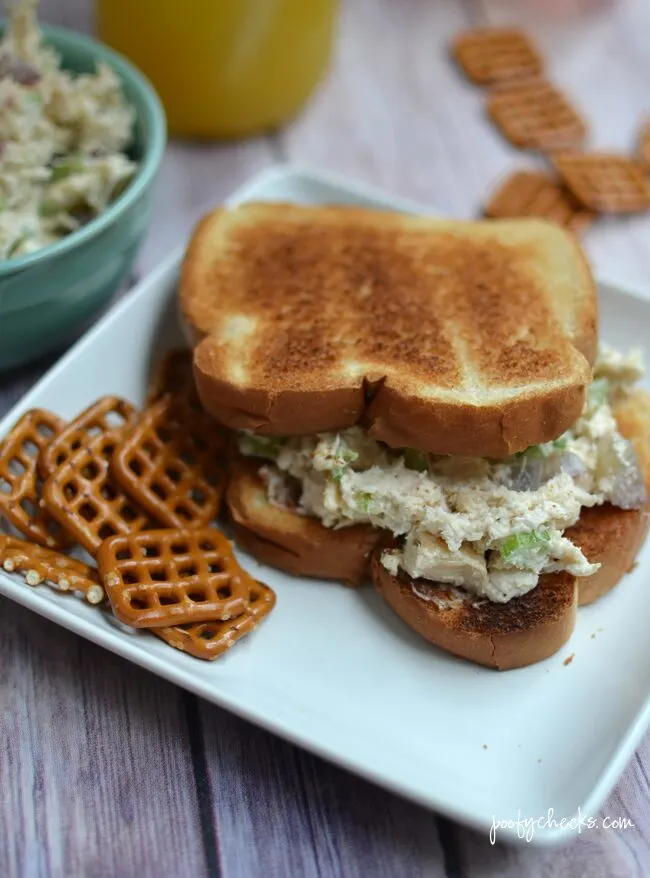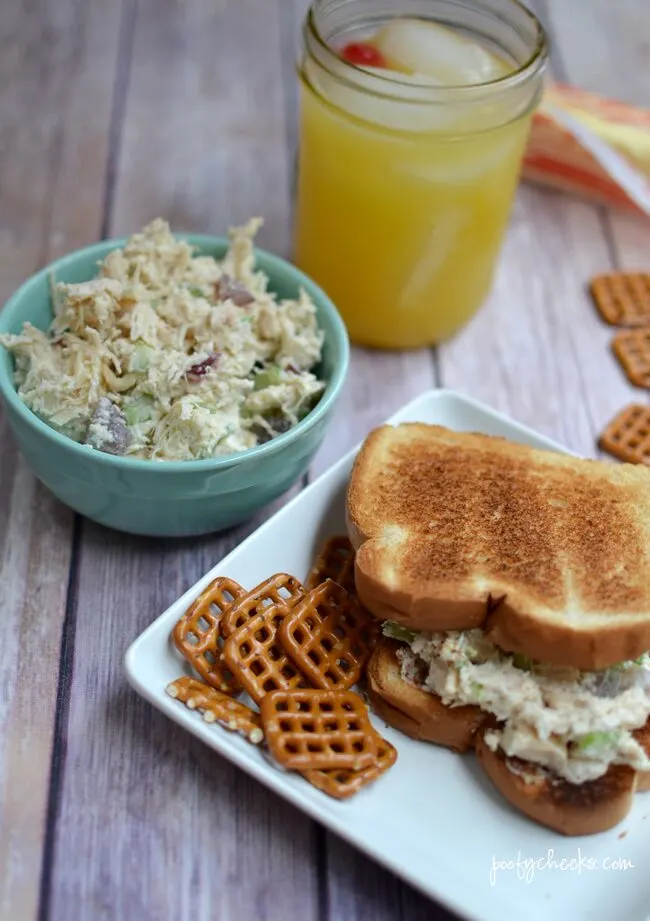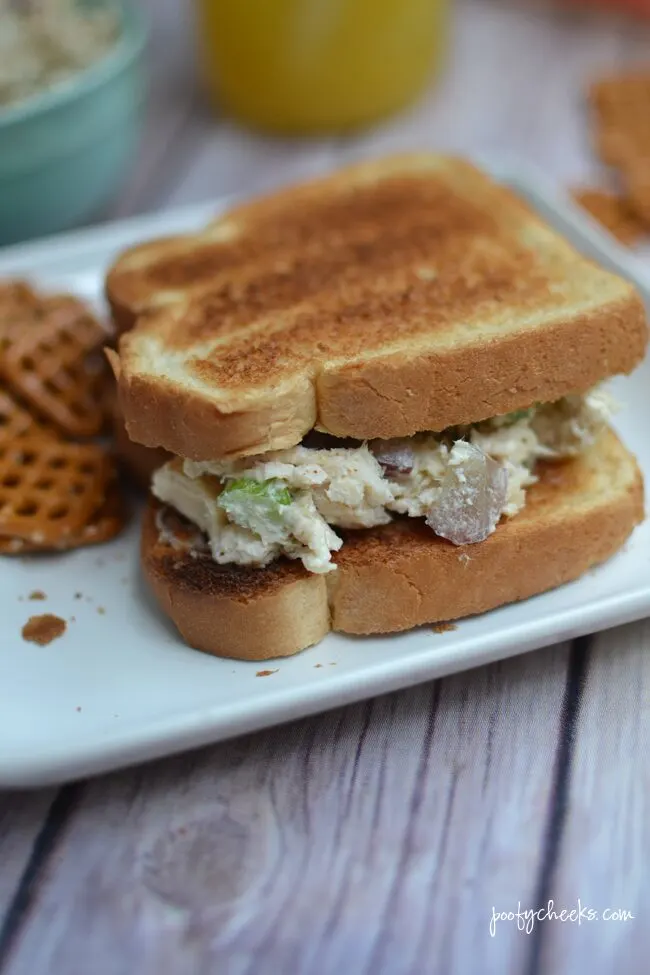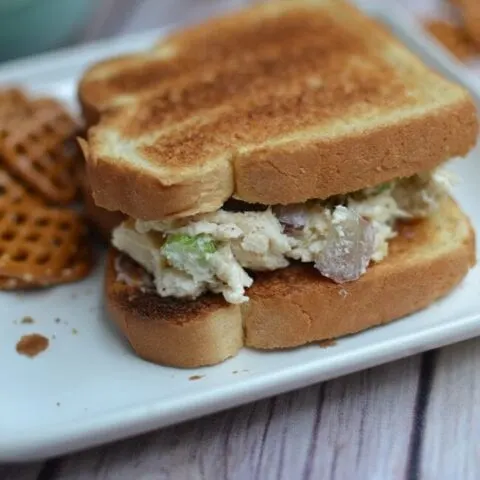 Homemade Chicken Salad with Grapes
Total Time:
2 hours
10 minutes
Grapes and celery create a crunch and the mayo incorporates all of the ingredients together.
Ingredients
2 cups cooked boneless skinless chicken breast – chopped
2 stalks celery, diced
1/2 cup grapes, chopped
1/3-1/2 cup mayonnaise
1/2 teaspoon minced garlic
1/2 teaspoon garlic powder
1/4 teaspoon salt
pepper to taste
Instructions
Mix all ingredients in a large bowl and refrigerate for two hours or overnight for flavors to meld.

Serve on toast or with crackers – however you like to eat it!